This is a sponsored post written by me on behalf of Ball Canning. All opinions are 100% mine.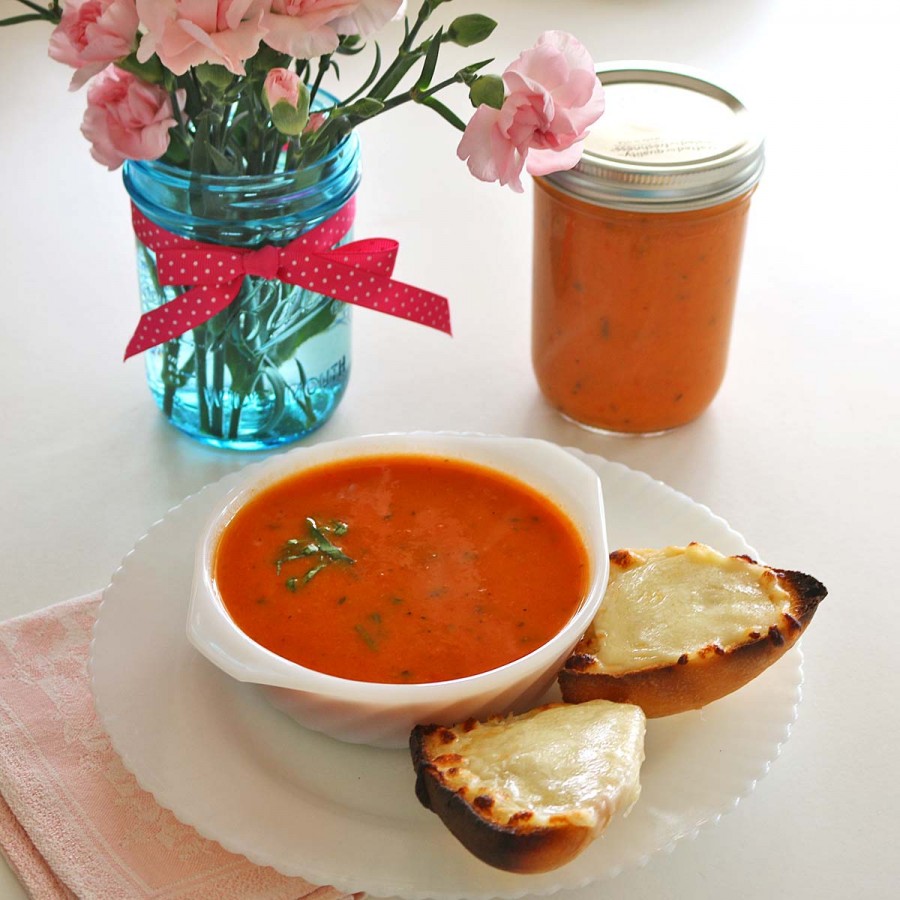 Today I created a Tomato Basil Soup recipe for the 6th annual 2016 Can-It-Forward Day will take place on Friday, July 22nd. Now it its 6th year, Can-It-Forward Day was born from the desire to share – or pay forward –  the joy and benefits of canning, bringing together canners, gardeners and food enthusiasts alike.  Canning demonstrations from popular canning bloggers, as well as the Ball brand's expert chefs will take place from 10:00AM – 3:30PM ET on the Ball Canning Facebook page. When you take the Can-It-Forward Day pledge you'll receive a coupon for $5 off your purchase at their online store, FreshPreserving.com!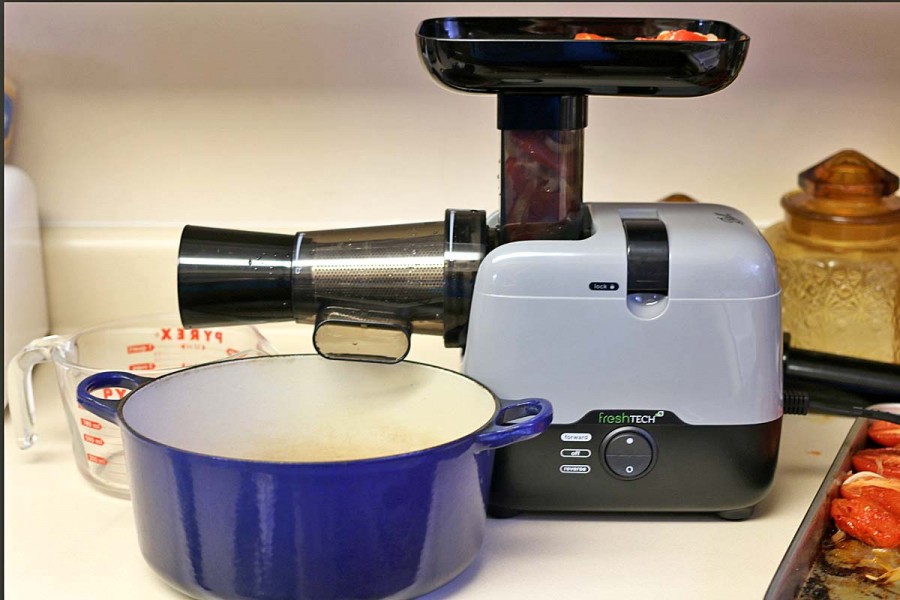 I was sent the new Ball freshTECH Harvest Pro Sauce Maker + Salsas, Dips and Spreads machine. I really doubted it I wanted to give valuable cupboard space to one more appliance but I loved this unit and am so glad I decided to. I did tomatoes with it tomatoes and I can't begin to tell you how impressed with it I was. I am going to love it even more when canning season rolls around here in Florida. It did these tomatoes, onions and potatoes in about 5 minutes!
Guess what? I get to give away one of these fabulous machines to one of my lucky readers! Go to my facebook page on Friday July 22nd – July 24th and leave me a comment on the post about the giveaway to enter! You only have until midnight on July 24th to enter. Winner will be announced on Monday. Be sure to check your Other Folder in your Facebook messages to see if you win. You have 24 hours to respond.
FreshTECH HarvestPro™ Sauce Maker: The new Ball® FreshTECH HarvestPro™ Sauce Maker is the fourth countertop appliance to join the FreshTECH family, designed to make the most delicious sauces, salsas, dips, spreads and even baby food. (value: Retail $149)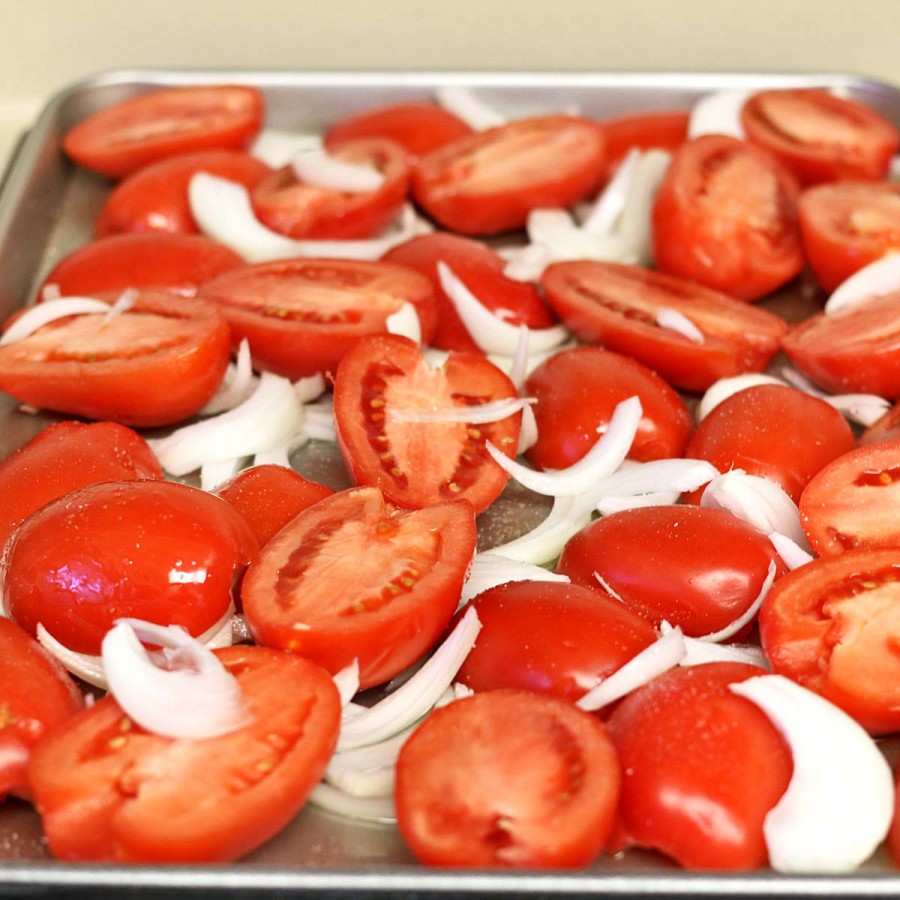 For the soup I first roasted the tomatoes and onions. I also put a pound of potatoes in a pan to use as a thickener for the soup. You should see how creamy it made the potatoes.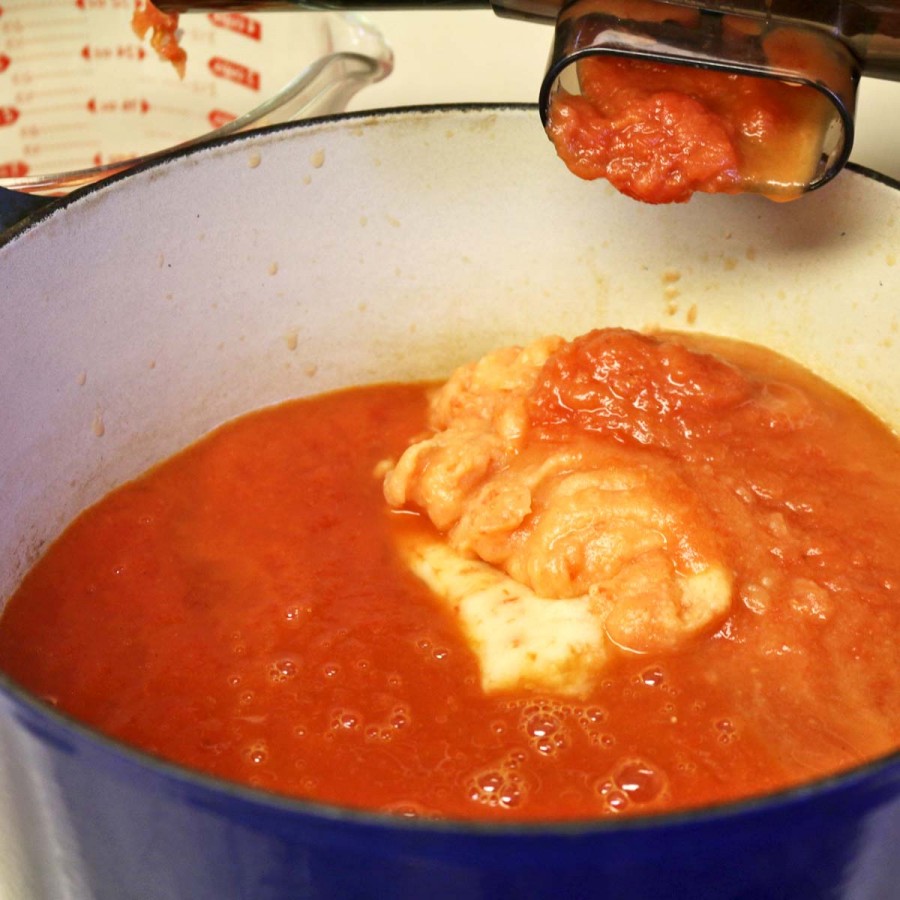 It also separated out the skins and seeds. You have your choice of 2 different discs for how chunky you want the tomatoes to be.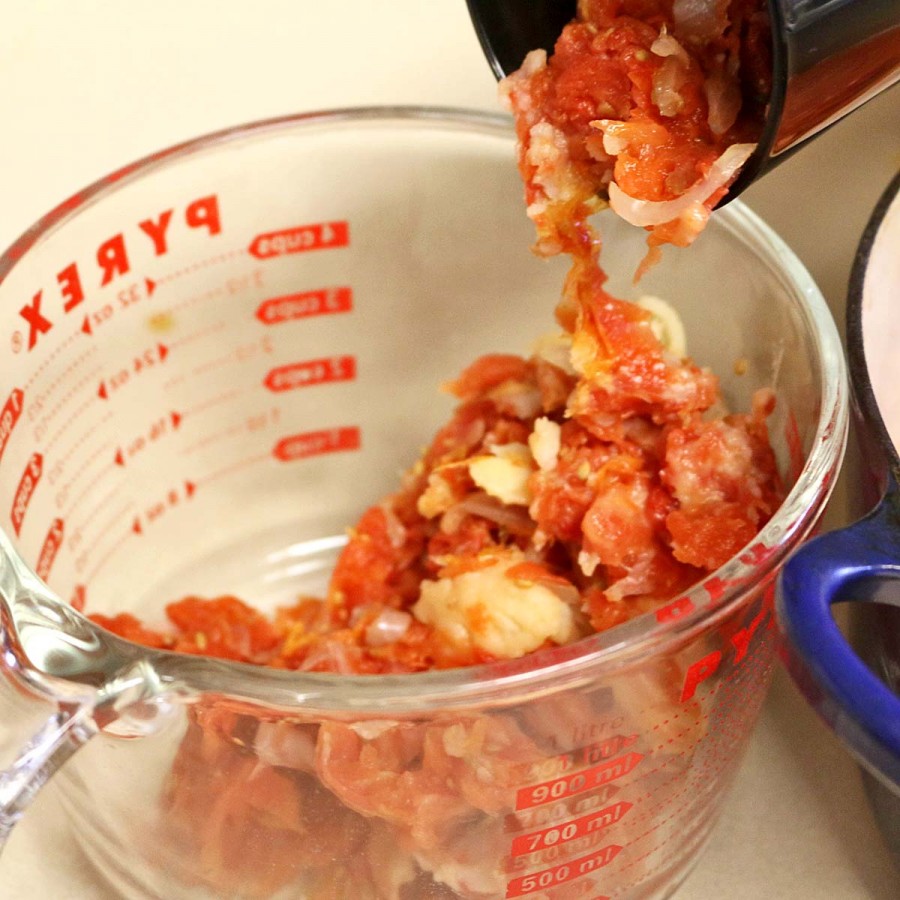 I was even sent 4 brand new jars that are in a beautiful turquoise color that makes a perfect vase. To learn more about the sauce maker or the jars visit the Ball Tumblr page. You can see one of the jars below.
Tomato Basil Soup
Prep time:
Cook time:
Total time:
Ingredients
4 - 4 1/2 lbs. roma tomatoes
1 large onion
2 tablespoons oil
1 lb. potatoes
2 cups chicken stock
1/2 cup heavy cream
1 teaspoon basil
1 teaspoon italian seasonings
salt and pepper
Instructions
Wash and core the tomatoes. Cut the tomatoes into halves and place on a greased cookie sheet.
Peel the onions and cut into slices.
Put the oil over the tomatoes and stir to coat. Sprinkle with salt.
Roast at 400 degrees for 35 minutes. Cool slightly.
Boil the potatoes in salted water until tender. Drain well.
Put the tomatoes thru the machine using the fine disc directly in the pan you are going to make the soup in. Put the potatoes thru the machine.
Put the pot on the stove and add remaining ingredients. Cook over medium heat for 30 minutes.
Pin It!