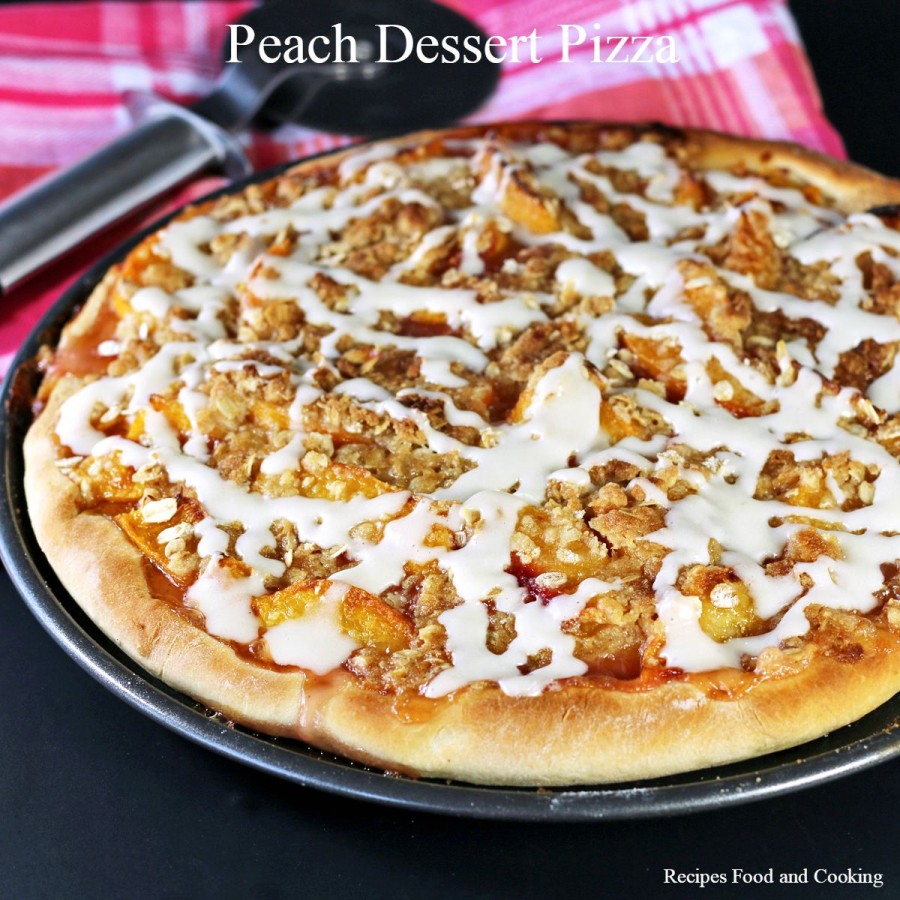 Peach Dessert Pizza
I know I bombarded you with peach recipes a few weeks ago but this is the last one I promise for awhile. I'm getting ready to move onto apples and pumpkins!
This peach pizza is so delicious and so much fun! I am so sorry to use the last of those great Georgia peaches I got from the Georgia Peach Council. They were amazing.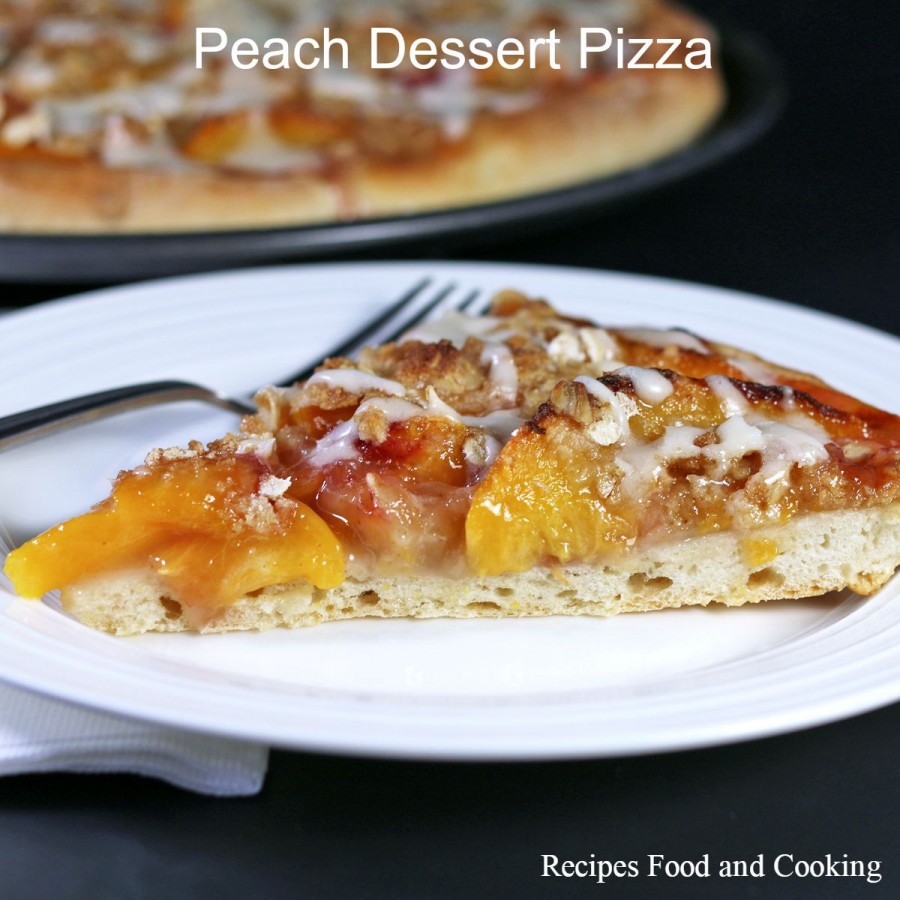 The pizza dough makes enough for 2 pizzas. I made one using this recipe and the other half as a regular pizza the next day. You could also freeze it. I don't know why but I've never had much luck with that. I need to try it again. If I was only going to use this dough for the dessert pizzas then I would add a few more tablespoons of sugar to it.
Peach Dessert Pizza
Recipe type:
Dessert, Pizza
Prep time:
Cook time:
Total time:
Peach Dessert Pizza with sweet delicious Georgia peaches with a streusel topping and sweet glaze.
Ingredients
Pizza Dough
1 package yeast
1 tablespoon sugar
2 tablespoons vegetable oil
3 1/2 cups flour
1 teaspoon salt
1 1/2 cups warm water (105 degrees)
Peaches
4 - 5 peaches
1/4 cup sugar
1/4 cup brown sugar
2 heaping tablespoons of cornstarch* see note
1 teaspoon vanilla
Streusel Topping
1/3 cup all purpose flour
1/3 cup old fashioned oats
1/2 cup brown sugar
3 tablespoons cold butter, cut into small pieces
Glaze
1 1/2 cups confectionery sugar
2 - 3 tablespoons milk
dash vanilla
Instructions
Dough
This dough recipe will make enough dough for 2 pizzas. It can be refrigerated after it has risen. Preheat oven to 425 degrees.
Add the yeast, sugar and 1/4 cup of the warm water to a small bowl. Let set for 5 minutes or until mixture starts to bubble.
Add the flour and salt to a mixing bowl. Add the oil, remaining water and yeast. Mix until the dough is thoroughly combined. Knead the dough with a dough hook or by hand until dough is shiny.
Cover and let raise until doubled.
Cut dough in half. Roll out into a circle to fit the pan. Pinch the edges to make a crust. Dock the dough with a fork or a dough docker. Half bake the dough (about 8 minutes) and then add the peaches and topping.
Peaches
Bring a pan of water to a boil. Drop peaches in and as soon as the water comes back to a boil, remove them and drain. Remove the skins. Slice up into a bowl. Add the sugars and vanilla. Let set for at least 30 minutes. Add cornstarch right before putting on the pizza dough.
Streusel Topping
Mix together the topping ingredients and set aside until you need it.
Glaze
Mix together the topping ingredients and set aside until you need it.
Assembly
After the dough is half baked put the peaches on the dough in a single layer as close as you can get them. Add the juice from the peaches on top.
Sprinkle the streusel topping over the peaches.
Bake for another 10 - 12 minutes until streusel is browned and the peaches bubbly.
Put the glaze over the top of the streusel. Serve
Notes
the amount of cornstarch you are going to need is going to depend on how juicy your peaches are. Mine were pretty juicy. If yours aren't as juicy just use half of the cornstarch. You want just enough to congeal all of those juices around the peaches and not run off of the pan.
Maybe you'd like to try our recipe for?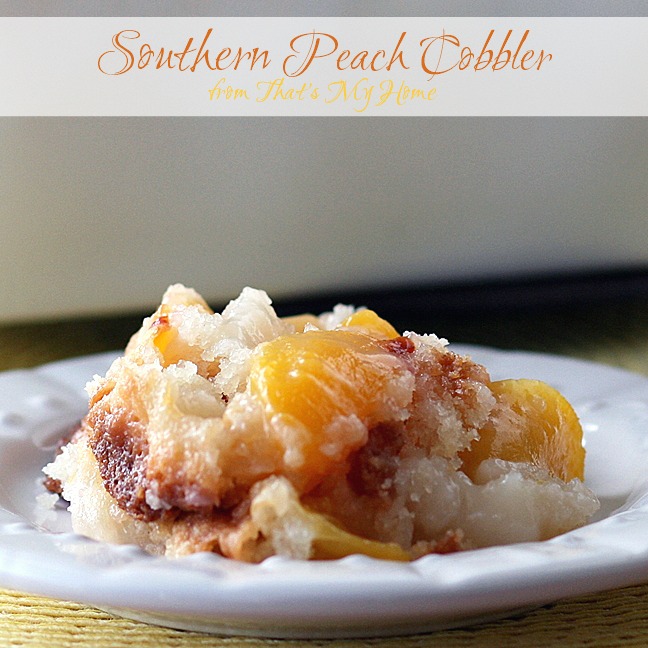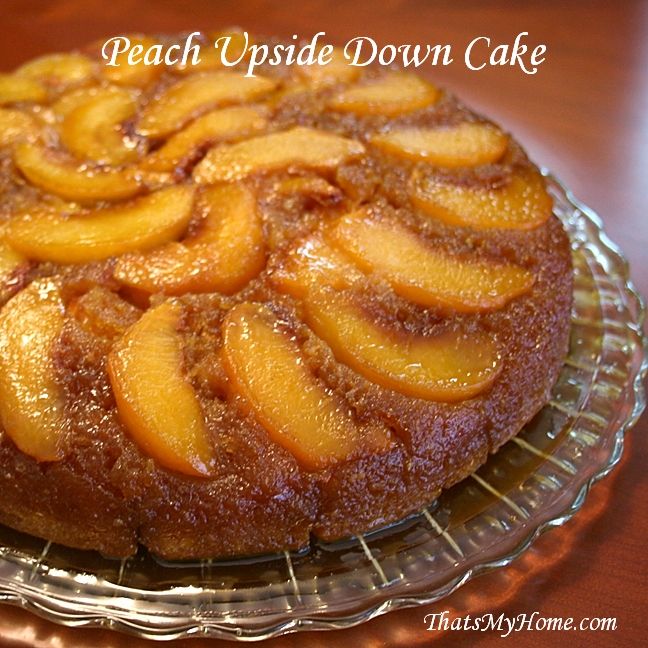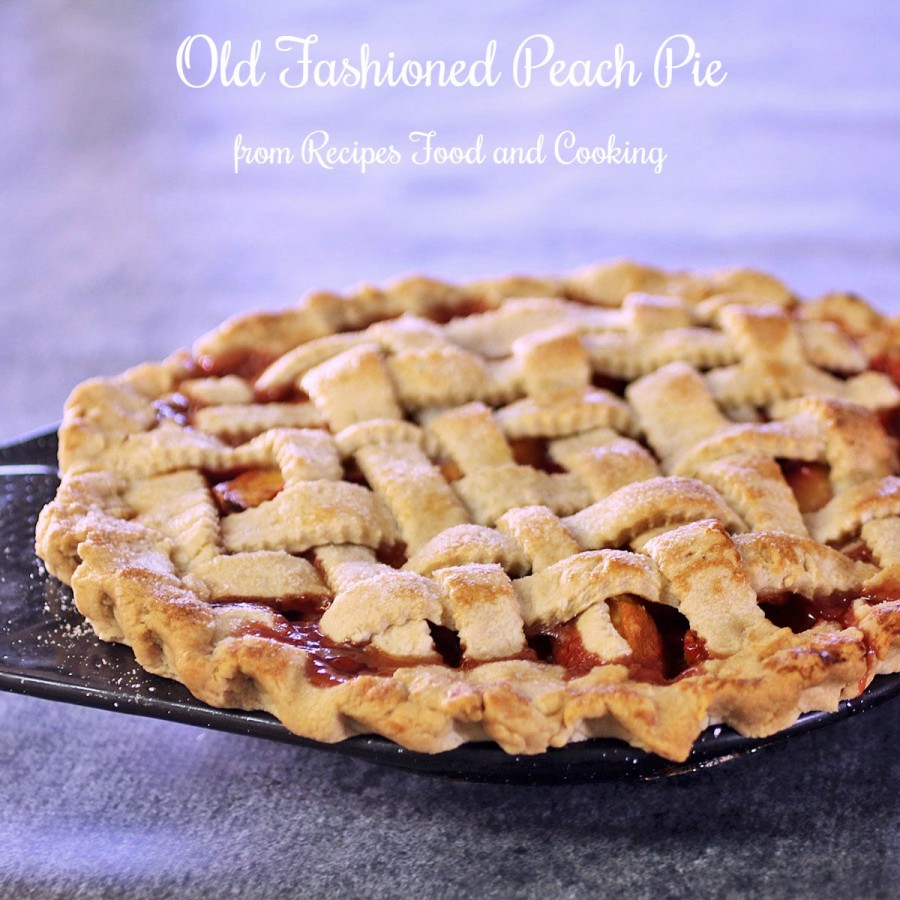 Pin It!