Old Fashioned Peach Pie
Last week I got some of the best peaches I've had in a long time and just had to make a peach pie. Peach pie has always been one of my favorites. When peaches are as good as these they don't need any enhancements, this pie lets the peaches shine.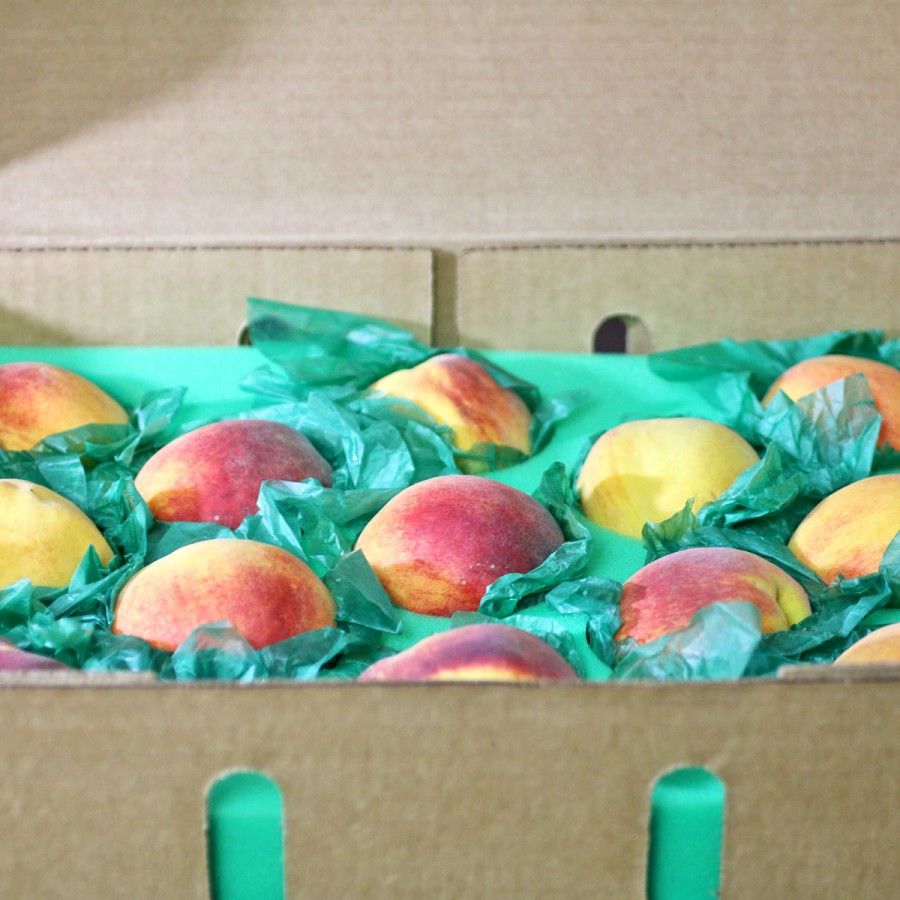 These peaches came from Georgia which to me grows the best peaches you can get, unless you have a peach tree in your backyard. They are at their peak right now so be sure to look for them at your supermarket. This pie was made with peaches from Lane Farms. Thanks Lane Southern Orchards for the wonderful peaches! I was lucky and won some Georgia Peaches at the Food and Wine Conference I went to about a month ago.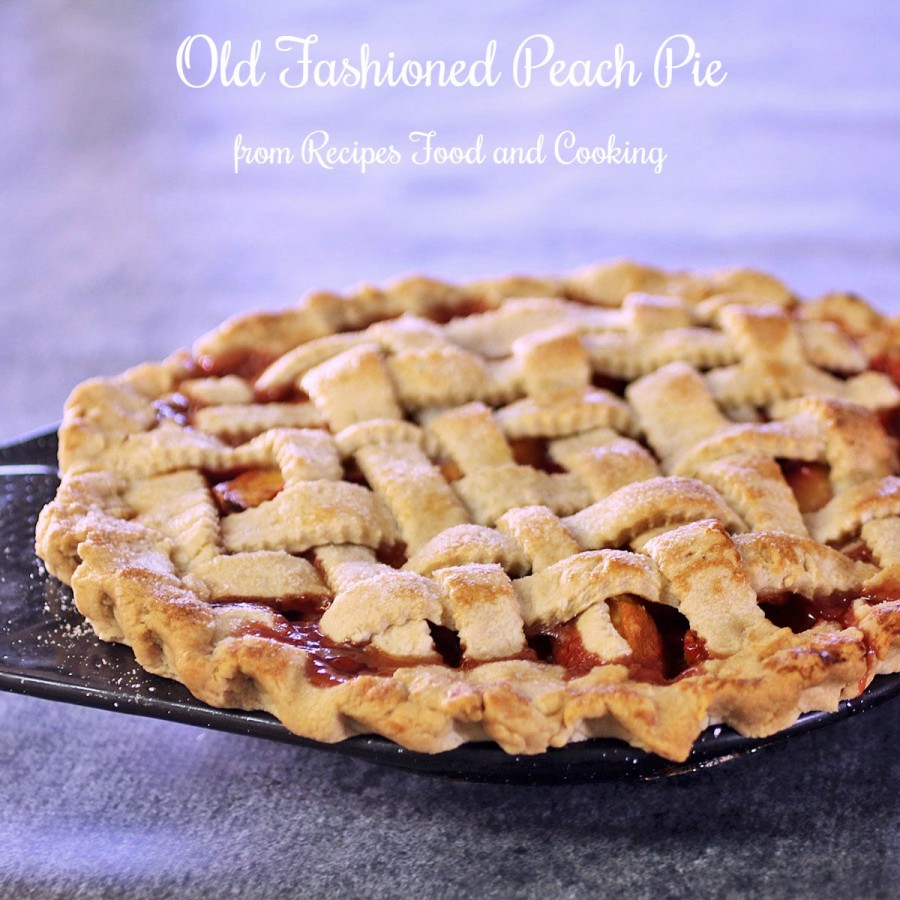 I make my pie crust with half butter and half lard. It is such an easy pie dough to work with. I always considered myself pie crust challenged until I started using some lard in my pie crusts. Crust made with lard is so flaky and it melts in your mouth. Making a lattice top is easier than you might think. You are going to make long strips and then weave them on top. You can see how I do it here.
To start making this pie you are going to need to remove the skins from your peaches. To easily do this add the peaches to a large pot of boiling water. Some people put X's on the bottom of the peaches, I skip this step as I don't think it makes a difference. When the water comes back to a boil, drain peaches and run cold water over them. The skins should easily be removed with a paring knife.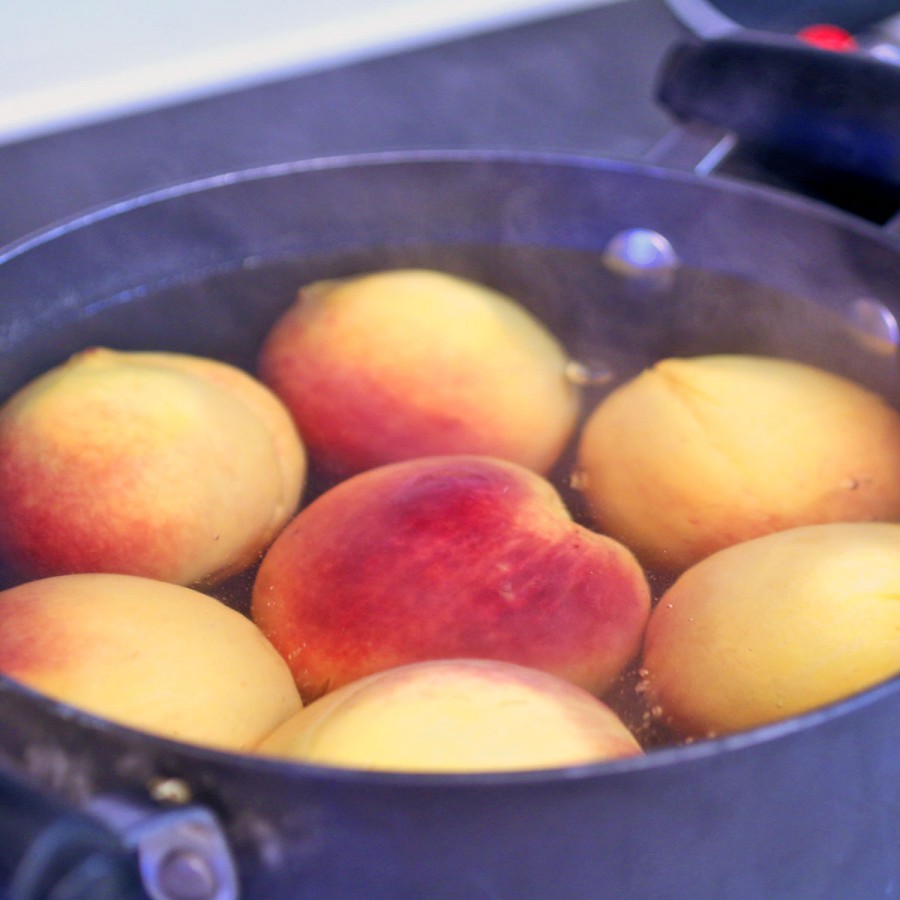 Be sure to be on the watch this week for some delicious Peach Jalapeno Jam I made yesterday. It's perfect on biscuits or over cream cheese as an appetizer.
Old Fashioned Peach Pie
Recipe type:
Pie, Dessert
Prep time:
Cook time:
Total time:
Fresh Georgia peaches in a flaky lattice crust with just a hint of cinnamon.
Ingredients
Pie Crust
1/2 cup butter
1/2 cup lard
1 teaspoon salt
3 cups flour
6 - 8 tablespoons cold water
Filling
6 - 8 large peaches
1/2 cup brown sugar
1/2 cup white sugar
1/2 teaspoon cinnamon
3 - 4 tablespoons cornstarch - see note
Instructions
Bring a large pot of water to a boil. Add your peaches. When it comes back to a boil, leave peaches in the pan for 1 minute. Remove and rinse under cold water. Remove peels and slice peaches into slices.
Add the sugars, cornstarch and cinnamon and let set while you make the pie crust.
Preheat oven to 400 degrees.
Put the flour, salt, butter and lard in your food processor.
Pulse until the butter and lard is incorporated.
Add the water and pulse until the dough comes together. Divide in half.
Roll our one of the halves with some additional flour to fit the pie tin you are using.
Put the crust in the pan. Add the peaches.
Roll out the remaining dough.
Cut into strips and weave the strips to form the lattice.
Brush the cream or milk over the top. Sprinkle with the sugar.
Bake at 400 degrees for 15 minutes. Turn down oven to 350 degrees. Bake for an additional 45 - 55 minutes. Be sure to place pan on a cookie sheet or have foil under foil to catch any of the juices while baking.
Notes
I add 3 tablespoons of cornstarch at first. If the peaches are real juicy then I add an additional tablespoon of cornstarch for 4 tablespoons total for this pie.
Maybe you'd like to try our recipe for?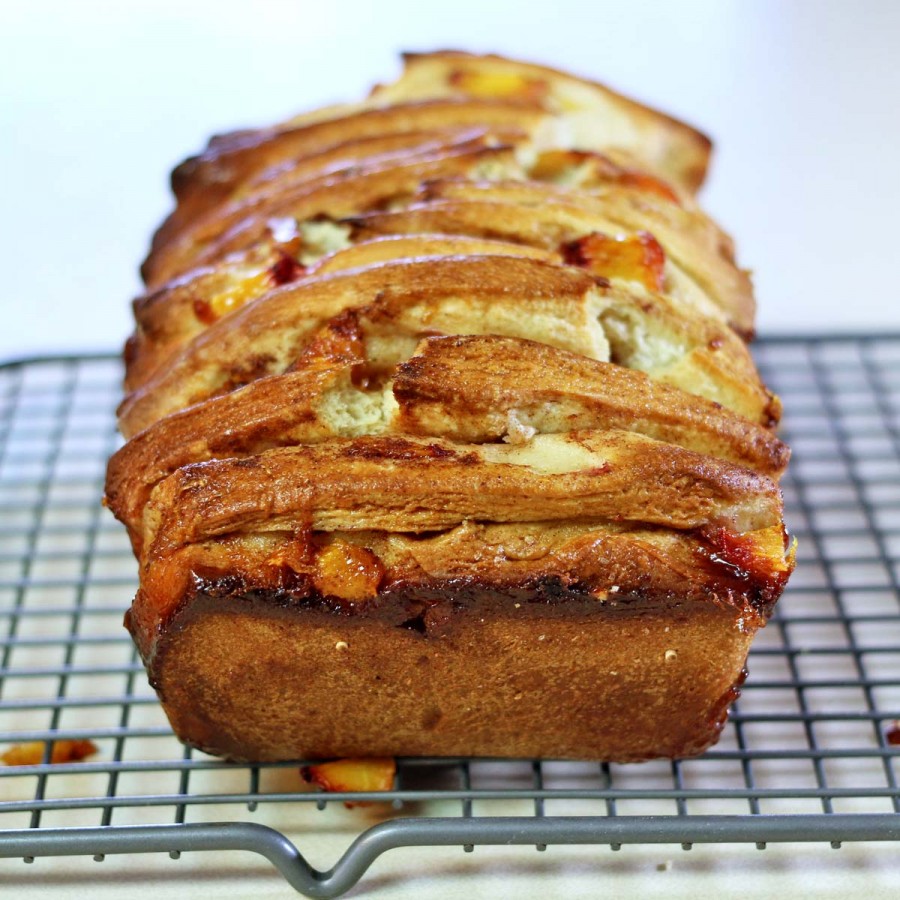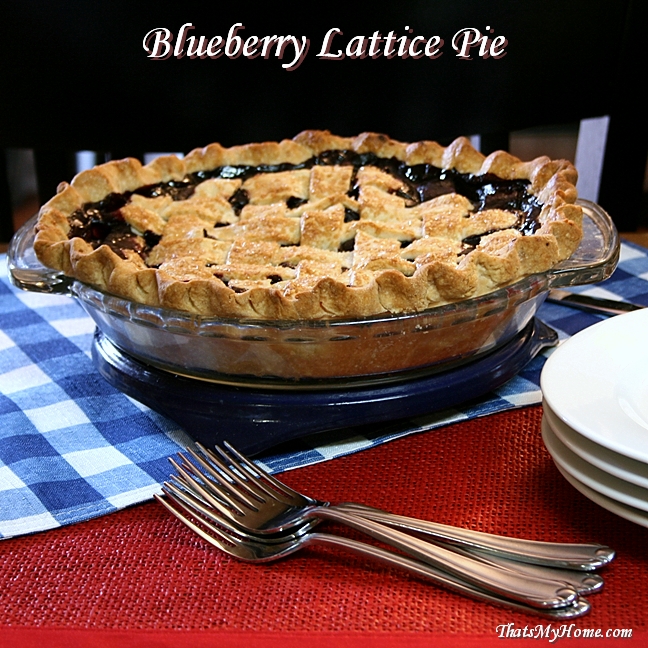 Pin It!