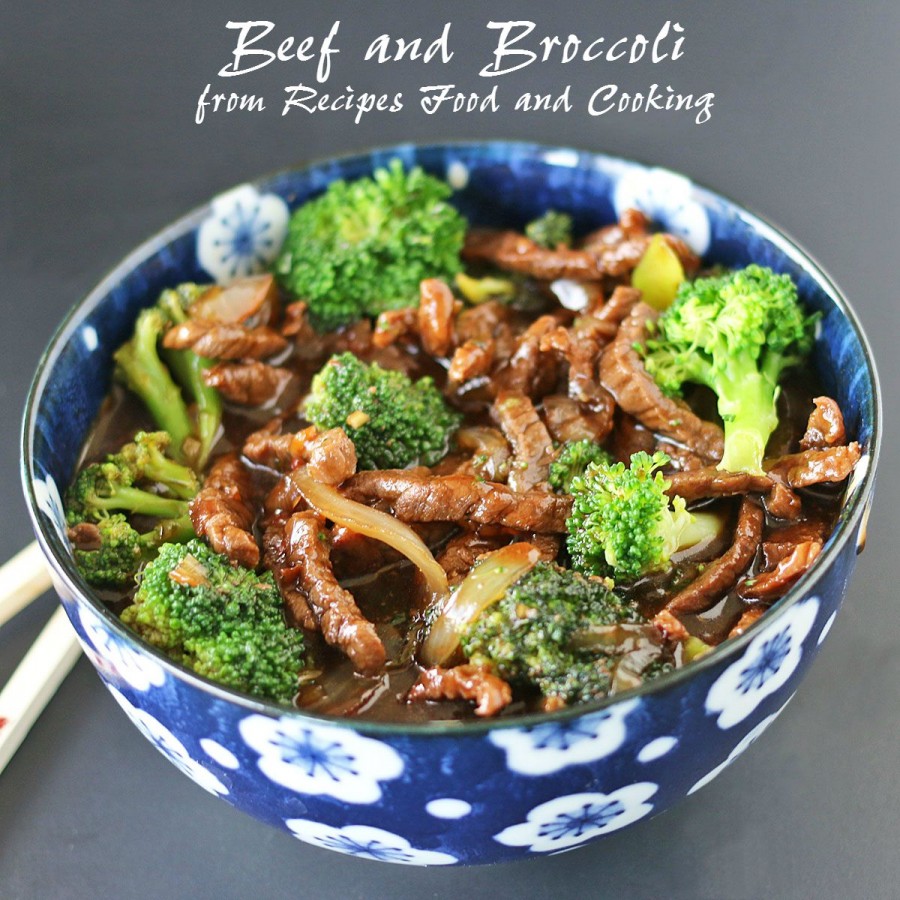 Beef and Broccoli
I've been on a bit of a Chinese food quest of sorts over the last few weeks. Last week was Crab Rangoons and Won Ton Soup. I've got a Vegetable Lo Mein coming up real soon also. This tasty Beef and Broccoli dish can be on the table in 30 minutes of less. That's fastest than take out!
The first thing you want to do it get the rice on. I usually make Jasmine rice when I'm making Chinese. It smells so good while it cooks too. Be sure to salt the water before adding the rice. When it's done, take it off the heat, cover still on and let it set until the beef and broccoli are done.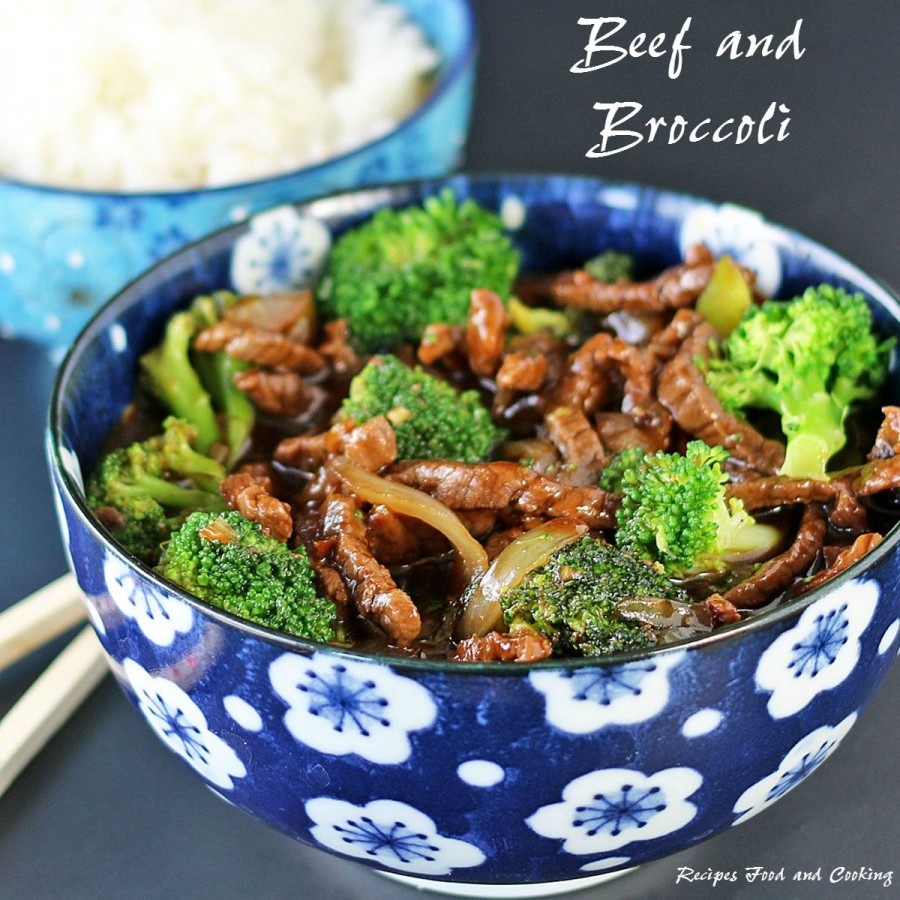 Most of the recipes I see cook the broccoli in the wok with everything else, Then you let it steam briefly in the wok before making the sauce. I decided a long time ago that usually for me broccoli is undercooked so I pre-blanch the broccoli. It adds another step but love the result you get by blanching first. I don't want mushy broccoli at all here, but I want it tender.
I get emails often saying how can I make this in the time you say. So here are the steps I would take to get this on the  table in 30 minutes or less.
Bring a small pan of water to a boil to blanch the broccoli. Drain.
Start the Jasmine rice. Cooks in about 20 minutes.
Get a cutting board out.
Chop the garlic and grate ginger.
Slice onions.
Slice the beef. (I used a thin cut top sirloin in this today. Flank or skirt steak will work also.)
Prepare Sauce.
Heat wok or pan.
Follow the recipe directions.
Dinner is ready!
Beef and Broccoli
Recipe type:
Beef, Chinese
Prep time:
Cook time:
Total time:
Tender slices of beef with broccoli in a ginger garlic, honey soy sauce.
Ingredients
Sauce
1 tablespoon sesame oil
3 garlic cloves, minced
1 tablespoon grated ginger
1/2 cup chicken stock
1/2 cup soy sauce
2 teaspoons sweet chili sauce
1/4 cup hoison sauce (optional)
1 pinch red pepper flakes
1/3 cup brown sugar, packed
1/3 cup honey
3 tablespoons rice wine vinegar
Stir Fry:
oil
salt and pepper for seasoning
2 steaks sliced thin (1 - 1 1/2 lbs)
1 head of broccoli, blanched
1 small onion - sliced thin
Finish
3 tablespoons cornstarch
3 tablespoons water
Instructions
Blanch the broccoli in a large pot of boiling water. When the water comes back to a boil, let cook for 1 minute more. Remove and drain the broccoli. Rinse with cold water to stop the cooking.
Grate or chop the ginger very fine.
Mince the garlic.
Make the sauce. Set aside.
Cut the onion into slices.
Slice the beef thin.
Add the oil to a wok or large frying pan when it is hot. Over high heat add the meat and quickly stir fry it for about 2 minutes. Don't crowd the beef. Do it in a couple of batches if your pan isn't big enough.
Add the onions to the mix. Stir fry for 1 minute. Add broccoli to pan. Toss well to mix.
Pour in the sauce ingredients except for cornstarch and 3 tablespoons water. Bring to a boil,
Mix together the cornstarch and water. Stir it into the pan. Cook for one more minute.
Serve with jasmine rice.
Maybe you'd like to try our recipe for?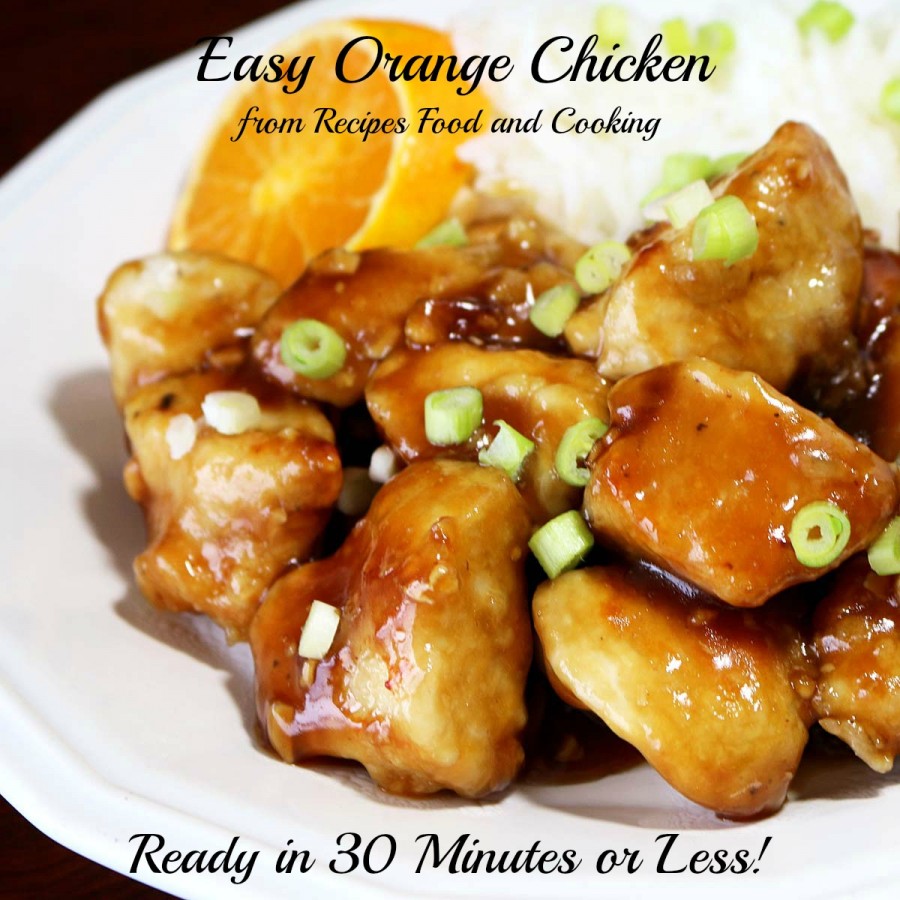 Pin It!