Compensation was provided by Gallo Family Vineyards via Sunday Supper, LLC. The opinions expressed herein are those of the author, and are not indicative of the opinions or positions of Gallo Family Vineyards.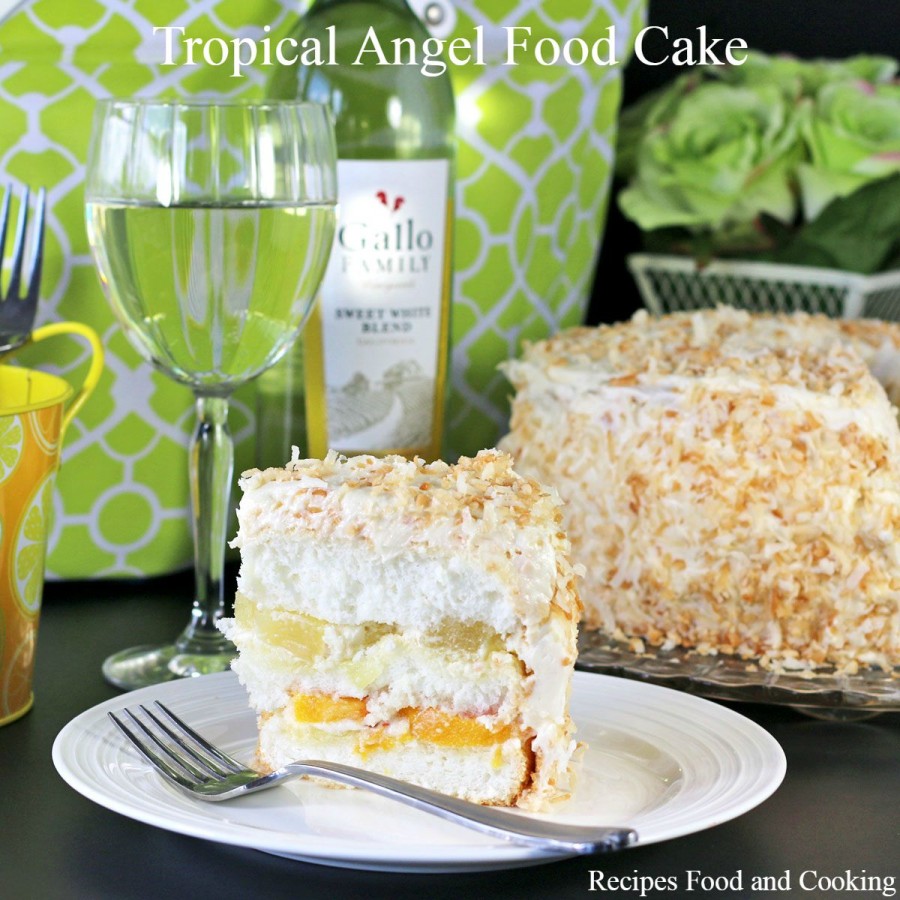 Tropical Angel Food Cake
Growing up in Michigan Labor Day always signaled the end of summer. For my family it usually meant a big time picnic either at the lake or in someone's backyard. We sure had some great food at those parties.
I was part of a large family and most of these picnics were pretty informal. Everyone brought a dish or 2 to share, drinks, snacks and Labor Day usually meant hamburgers and hot dogs with Uncle John's Chili. We also held an auction where you never knew what lovely thing you'd be going home with. One year they auctioned off my new Barbie doll, I was so traumatized (I was about 7) when she came out of the bag I'd carried her there in and she'd just been sold! So many laughs and such a great time. Dessert back in the day if we were lucky was homemade ice cream!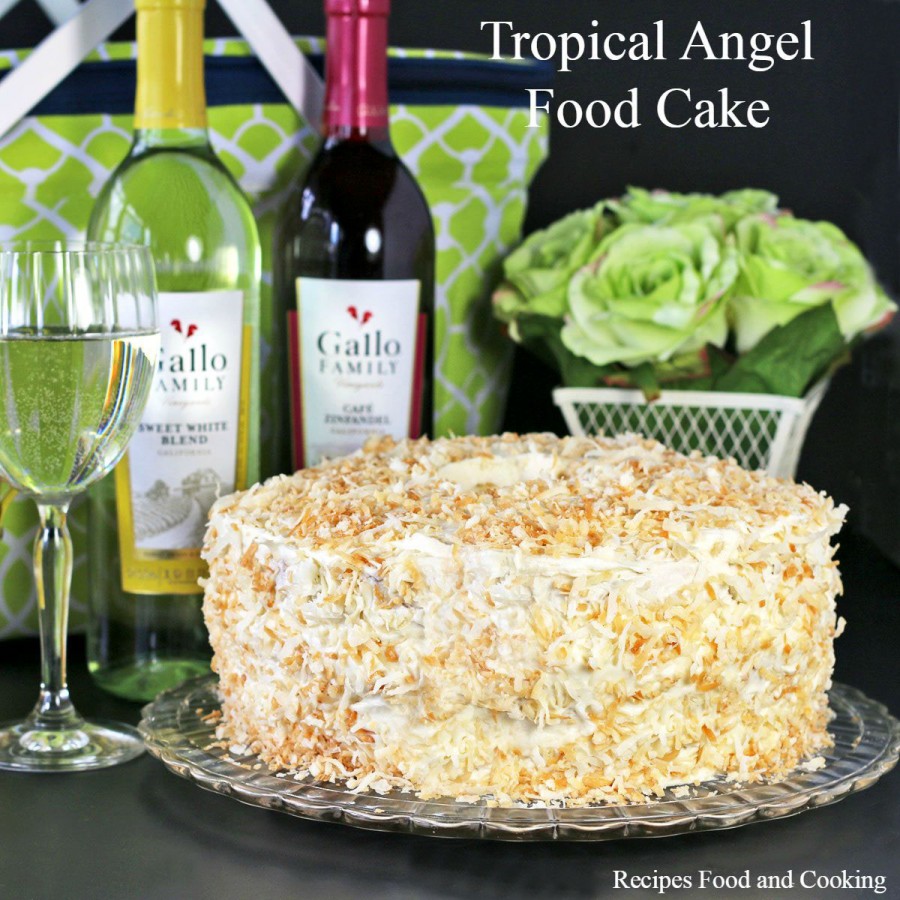 We also had desserts like the one I am sharing with you today. Ice Cream Cakes were popular back then, I remember my mom making one using an Angel Food Bar Cake and splitting it into 3 layers. Then she would take a brick of square ice cream and cut it to fit in the cake and cut 2 pieces the size of the cake layers. She'd layer it up and stick it in the freezer. Once it hardened she'd frost it with a chocolate fudgey frosting and stick it back in the freezer until she was ready for it. I decided I would try and do a twist on that recipe to share with my friends when we meet for a late supper on Labor Day.
I decided to switch it up a little this year and am serving this Tropical Angel Food Cake because I know it will go perfectly with the Gallo Family Vineyards Sweet White Blend I want to serve. Have you tried it yet? It's my favorite wine this summer, so light and fruity. It is bursting with the flavors of peaches, tropical fruit and honeydew flavors. Café Zinfandel is another great choice for  a picnic and it sparkles with strawberry, raspberry and watermelon flavors and can be served chilled. To see where you can purchase these wonderful Gallo Family Vineyards wines you can use their Store Locator.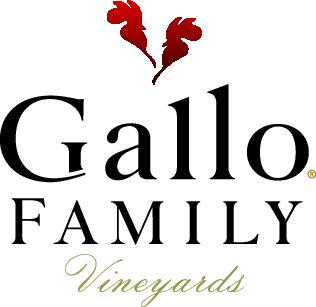 Have you ever wondered how many bottles of wine you'll need when you entertain? A bottle of wine will yield 4 – 5 glasses of wine. On average I figure 3 – 4 glasses of wine per person for a dinner with dessert.
What kind of wine glasses do I need to use? For red wines glasses with a larger bowl are what you want. The bigger bowl helps the wine to breathe. White wines are better in a smaller bowl because it will keep them cold longer.
Tropical Angel Food Cake
Recipe type:
Dessert, Cake
Prep time:
Cook time:
Total time:
Light and airy angel food cake with a pineapple curd, peaches and pineapple frosting with a cream cheese frosting.
Ingredients
1 angel food cake - baked
1 20 oz. can pineapple chunks
2 - 3 peaches - peel removed and sliced
1 1/2 cups toasted coconut
1 recipe cream cheese frosting
Pineapple Curd
1 cup pineapple juice from the chunks
2 eggs
1/2 cup sugar
2 tablespoons butter
Instructions
Make angel food cake according to package directions.
Make the pineapple curd. Measure 1 cup pineapple juice and put in a small pan. Add sugar and eggs. Whisk really well and cook over medium heat, whisking continuously until mixture coats the back of a spoon. Remove from heat and whisk in butter. Refrigerate for at least a hour.
Toast the coconut in a 350 degree oven for about 5 minutes. Watch carefully it can burn fast!
Make the cream cheese frosting. Recipe link in post.
Cut the cake into 3 layers. Put a layer of pineapple curd on the cake. Add a thin layer of frosting. Top with the sliced peaches. Top with second layer of cake. Put a layer of pineapple curd on the cake. Add a thin layer of frosting. Cut the pineapple chunks in half and put on top of the frosting. Add the top layer of cake.
Put a really thin coat of frosting over the top and sides of cake, It doesn't matter if the cake shows thru. Refrigerate cake for 20 minutes.
Frost sides of cake and apply coconut. When that is done frost the top of the cake. Sprinkle with more coconut. Refrigerate cake until serving time.
Read the Gallo Family Vineyards post about Labor Day Entertaining on their blog. To locate Gallo Family Vineyards try the Gallo Family Vineyards  store locator. You can also connect with Gallo Family Vineyards on Facebook / Twitter / You Tube and Instagram.
See what our other Sunday Supper taste makers are sharing today.
For your Labor Day feast:
To sweeten the holiday:
Pin It!