This is a sponsored post written by me on behalf of Duncan Hines for IZEA. All opinions are 100% mine.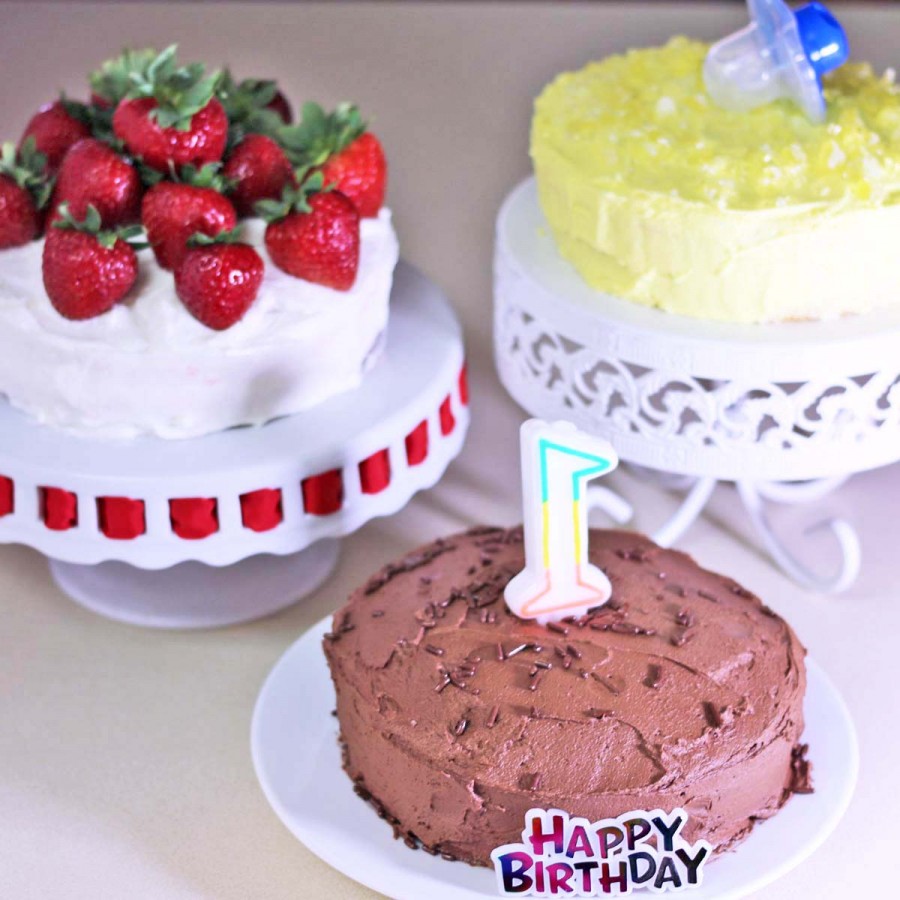 Perfect Size Cakes
I am in love with Duncan Hines New Perfect Size Cakes! I am single and a full size cake is usually just to big for me unless I have company coming over. These Perfect Size Cakes make the right size for 2 – 4 people! How great is that? Now you can enjoy a fresh baked cake anytime!
As soon as I got these cakes all kinds of uses came running thru my mind. It is the Perfect Size for a Cake for a child's first birthday. I used the Chocolate Lover's for my cake. The messier those pictures are, the better the pics. I can see these being used just to tell someone they are special. Imagine the look on your child's face when he sees you baked him his own cake. Having a baby? These are the Perfect Size for a Gender Reveal cake. I carved out some of the Lemon Bliss cake in the center of the cake, put a blue pacifer inside and covered the with the cake. Senior citizens are going to love these, I know because I am one. A lot of the seniors I meet hate cooking for just themselves because so many things are all family sized. Perfect Size Cakes are just the right size to celebrate any little thing, from game night to date night!
Each Cake kit comes with a cake mix, frosting mix, and a disposable 6 inch round pan. Simply follow the easy directions on the box. You will need butter and an egg to prepare the cake.
Do not grease the pan that comes with the kit! Have faith, the cake will come out. These cakes bake at 300 degrees and take 34 – 39 minutes to bake. Let cool in the pan for 15 minutes.  Then turn the cake over and push out the found disk on the bottom.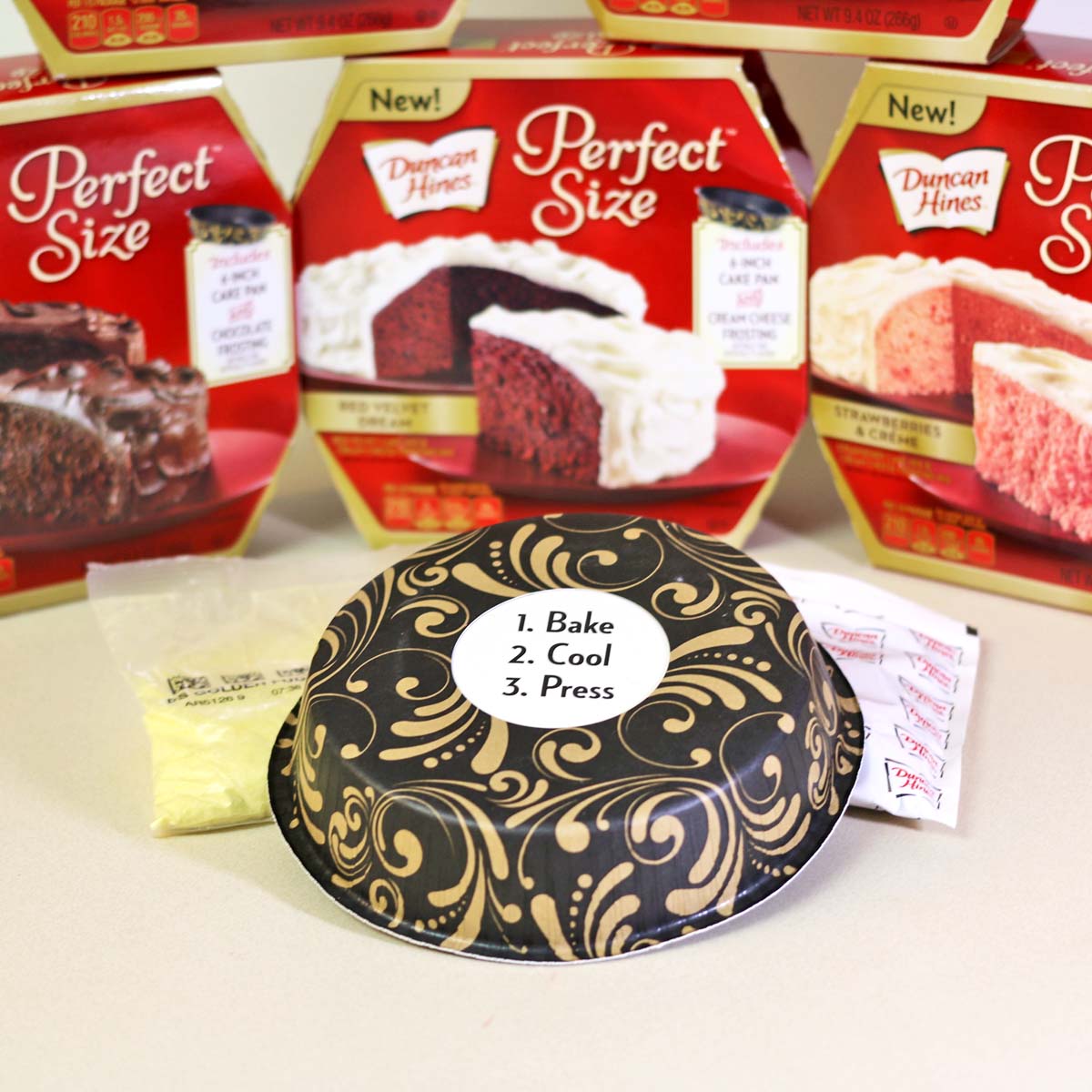 Love it and it works exactly like the package said it would!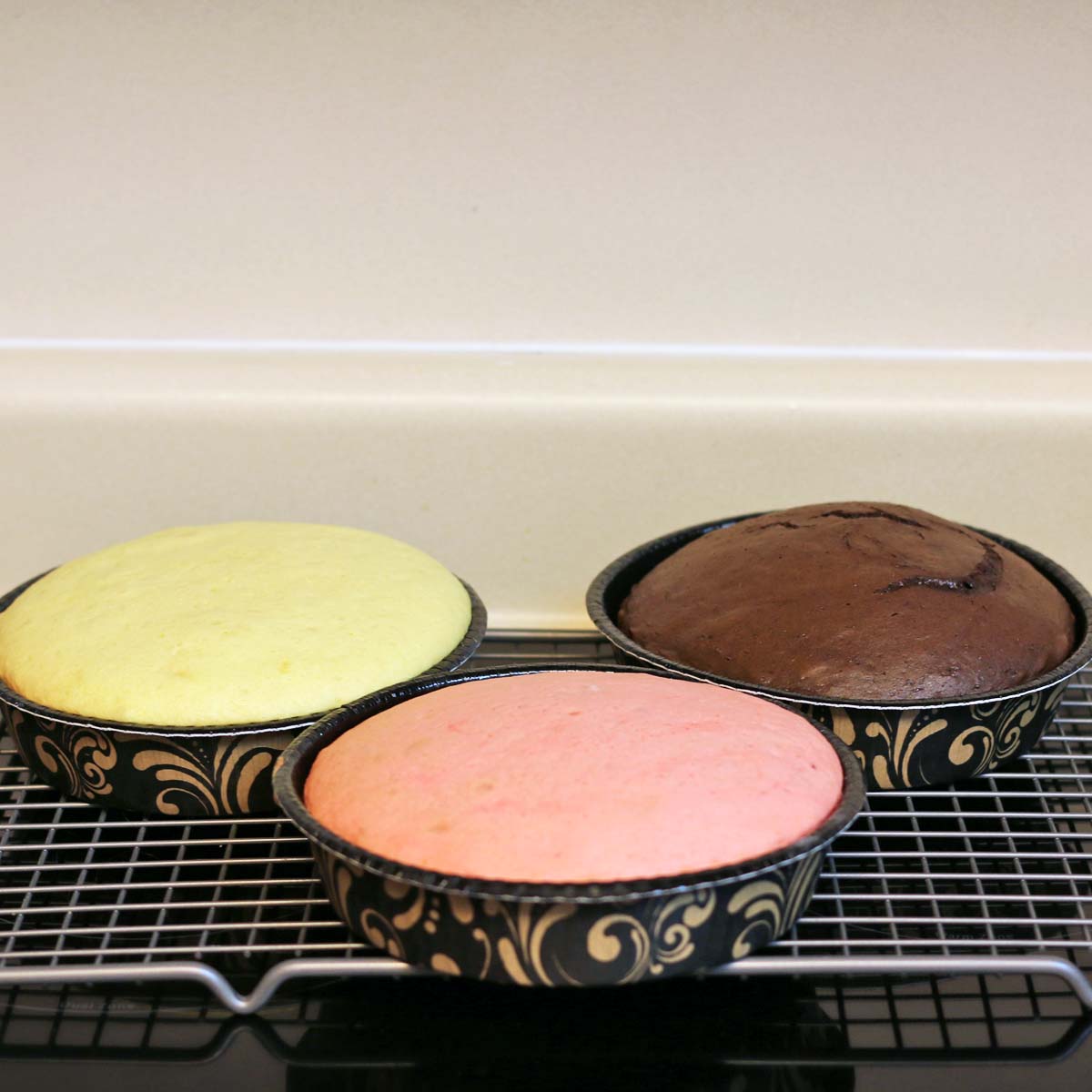 Here are a Lemon Bliss Cake, a Chocolate Lover's cake and Strawberries and Creme. Next mix up your frosting, you'll need some butter for it also. I'm telling you this frosting was smooth and creamy.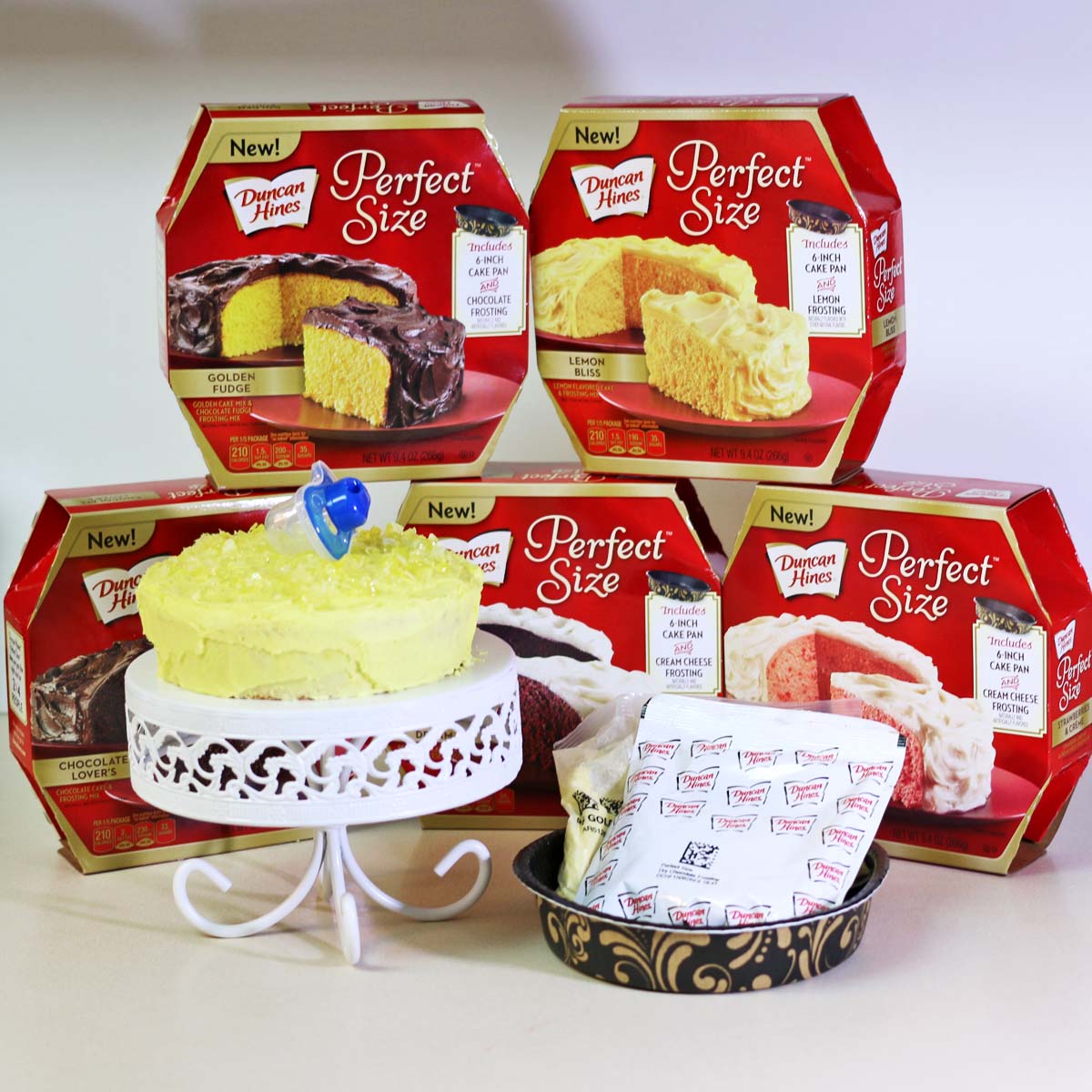 The cake kits are available in 5 deliciously indulgent flavors:
Chocolate Lover's- chocolate cake with chocolate frosting Red Velvet Dream- red velvet cake with cream cheese frosting Lemon Bliss – (lemon cake with lemon frosting) Strawberries and Creme- strawberry cake with cream cheese frosting Golden Fudge – golden cake with chocolate frosting Now you can celebrate the little things in life with a perfect-sized cake for two, not ten.
Pin It!