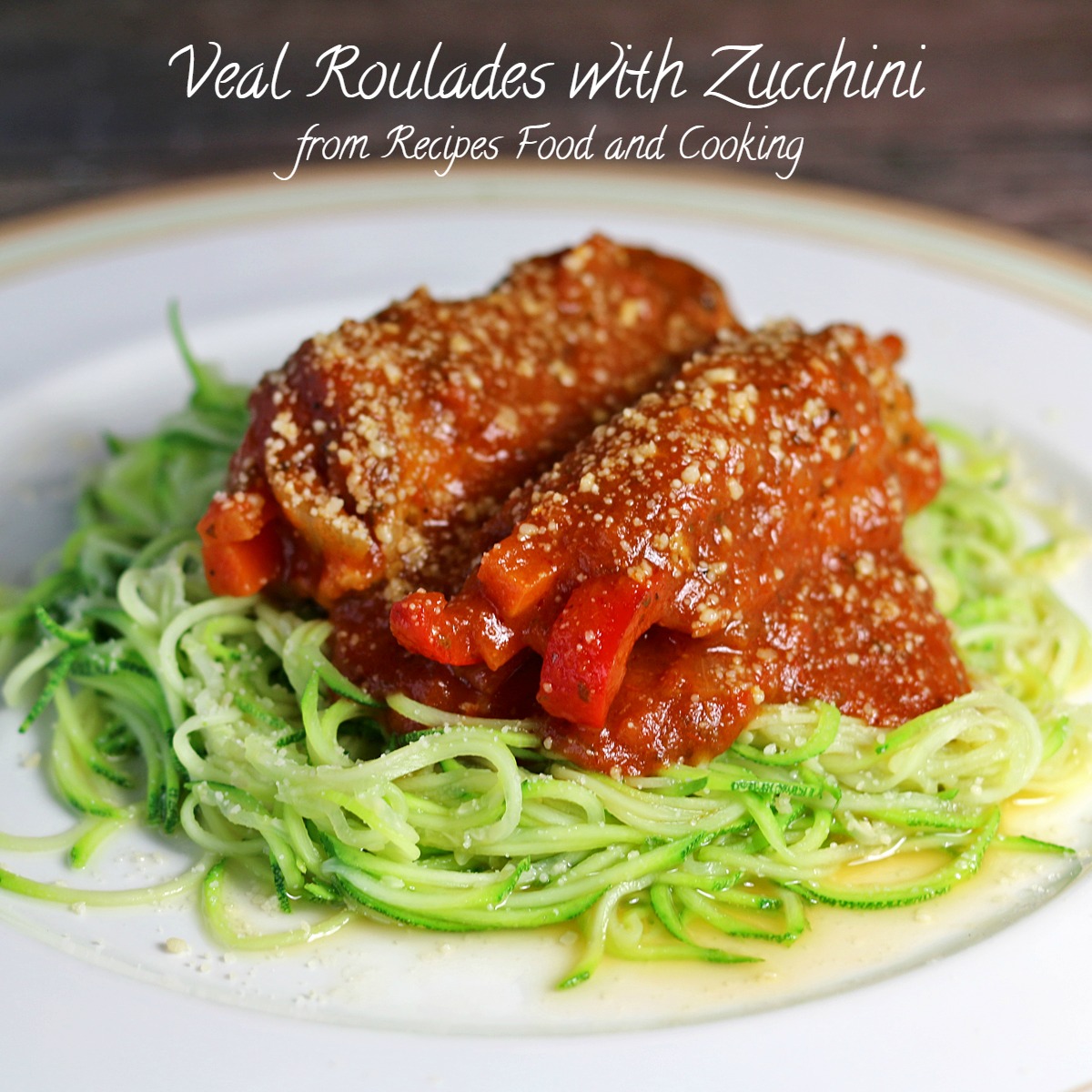 Veal Roulades
As you can see I've been playing with the spiralizer again. Week 1 of my healthy eating campaign is going good. It doesn't even feel like a diet when you're eating food like this.
I used veal for these roulades because my butcher had it on sale this week. You could do the same with chicken breasts or beef.  You need to slice the meat thin like the one shown below. After they are cut I pounded them a little thinner so the meat would be of even thickness.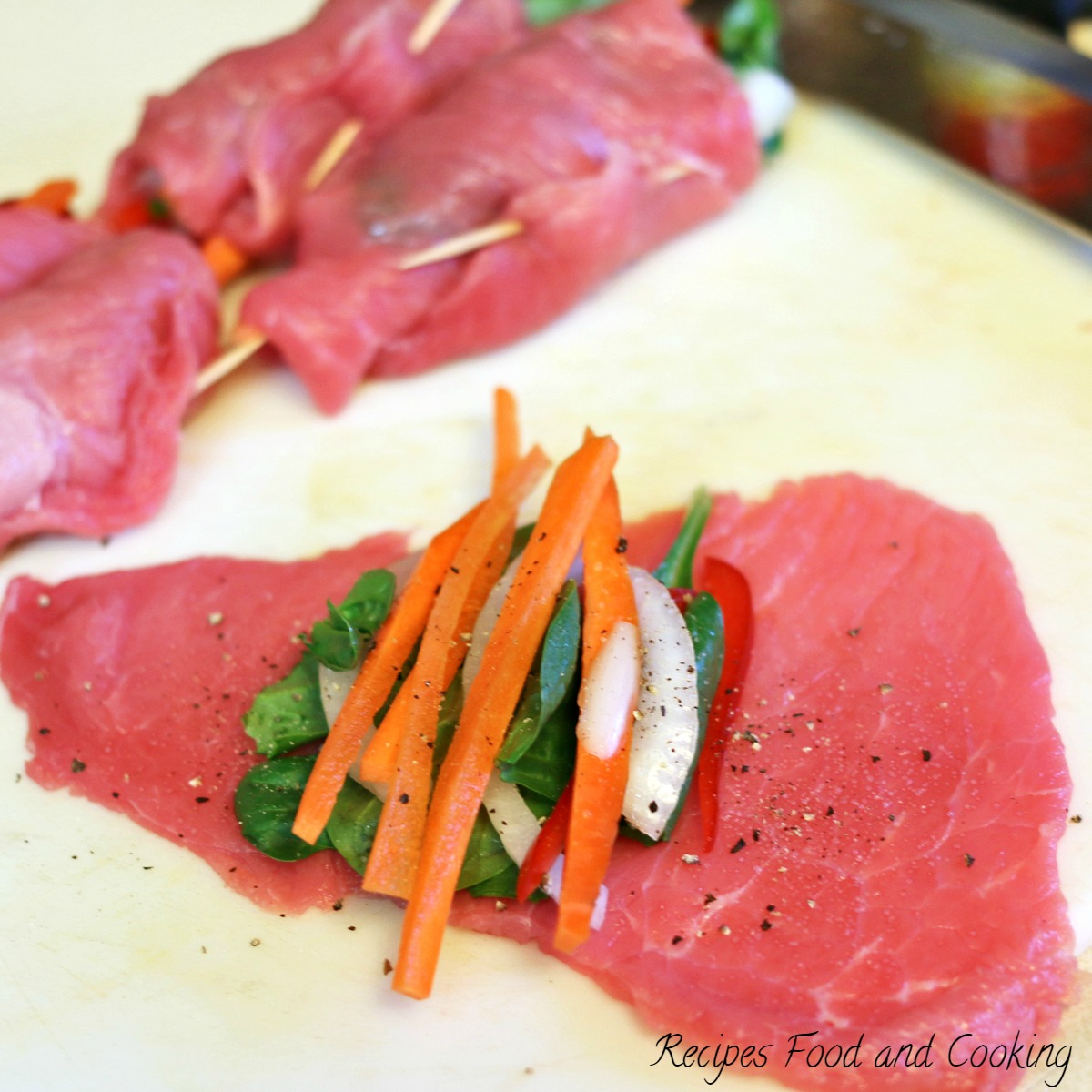 You cut the vegetables into julienne strips. Roll up tightly from the smallest end. Secure with a toothpick. You could also tie them with string. Just remember to remove before serving. Then you are going to brown the roulades quickly in a saute pan.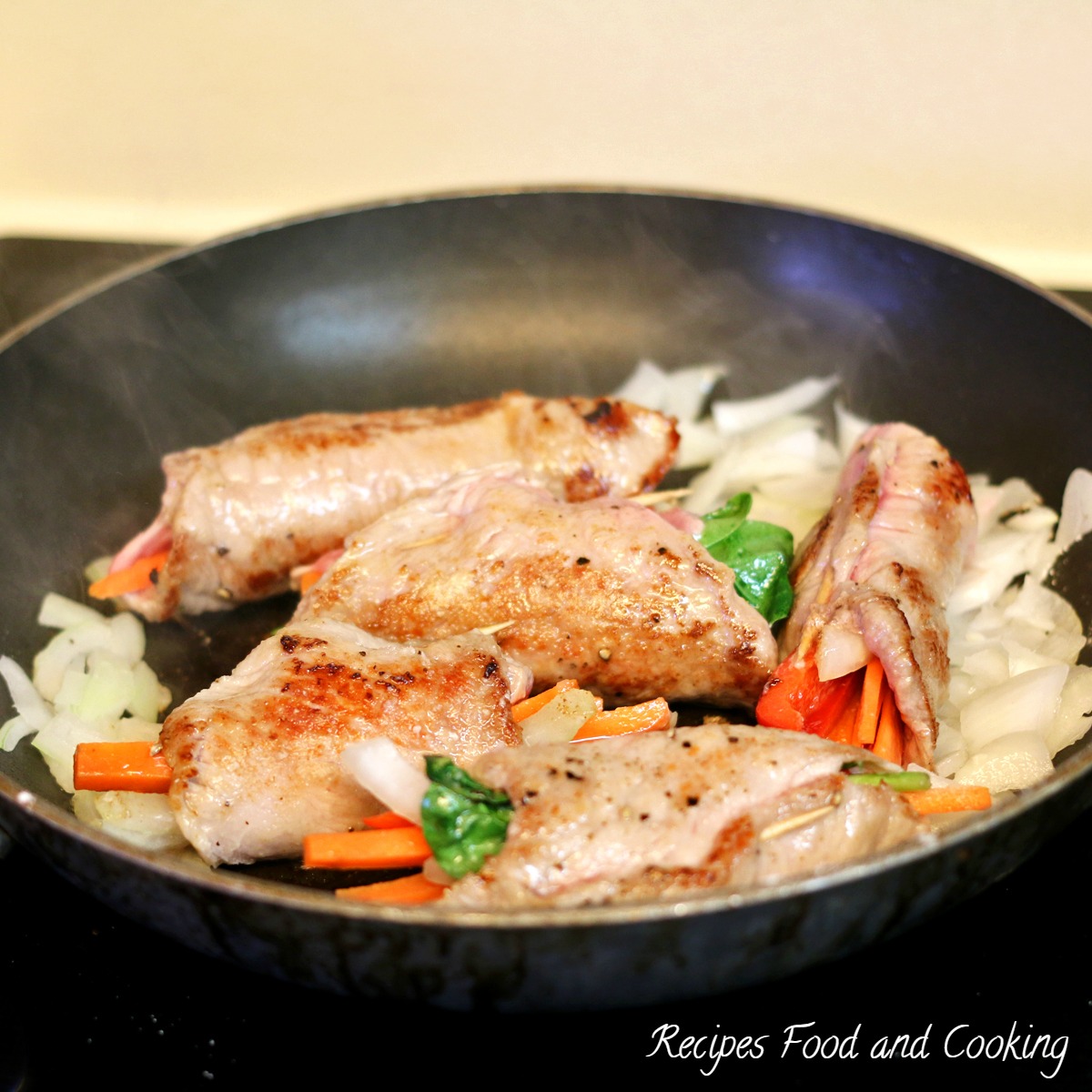 Add the sauce and cover for 20 – 25 minutes.
Veal Roulades
Recipe type:
Veal, Healthy, Main
Prep time:
Cook time:
Total time:
Pounded thin veal filled with spinach, red peppers, carrots and onions. Served with a tomato sauce and spiralized zucchini.
Ingredients
3/4 lb. veal scallopini
1 carrot
1/4 red pepper
1/2 small onion
handful fresh spinach
salt and pepper
2 - 3 tablespoons flour
1 tablespoon olive oil
spaghetti sauce
Parmesan cheese
Instructions
Pound out the veal until it is an even thickness. Salt and pepper.
Cut the vegetables into strips except for the spinach. Lay on the bottom third of the veal. Add as much of the spinach as you can.
Roll up tightly starting on the small end. Secure with a toothpick. Sprinkle with the flour.
Put the oil in a hot saute pan. Add the rolled up veal. Brown on all sides.
Add the spaghetti sauce. Cook over medium low heat for about 25 minutes.
Sprinkle with Parmesan cheese before serving.
Maybe you'd like to try our recipe for?
Kale Salad with Almonds, Jicama and Dried Cranberries
Grilled Chicken with Brie and Bacon
Cod with Zucchini Noodles, Tomatoes and Basil
Pin It!