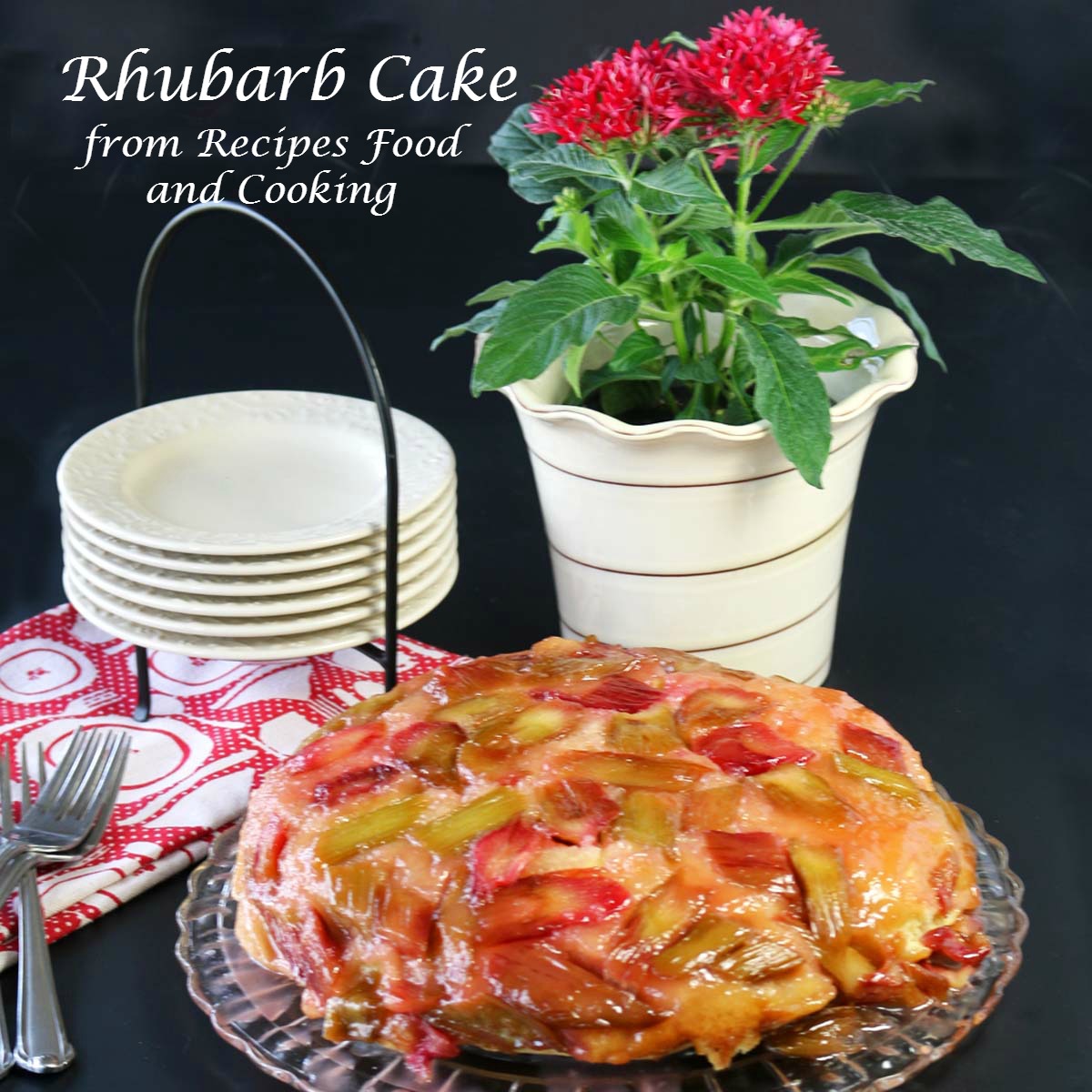 Rhubarb Upside Down Cake
This cake is not only pretty but it tastes great! Growing up in Michigan my grandmother always had a big patch of rhubarb. I loved to go out and pull the stalks from the ground for her. At that time I didn't think I liked rhubarb so I never ate it growing up. I don't remember when that changed but rhubarb is one of my favorites now. I love the tartness of it. I am going to guess that any lemon lover would love rhubarb.
For about the last 10 years I've lived where you can't grow it. It makes me so sad. Rhubarb doesn't like the heat. I have tried multiple times to grow it and now that I'm in Florida I know better than to even try. So I am at the mercy of my grocery store and I can't begin to tell you how pricey that can be. I've seen anywhere from 5 – 7 dollars a pound for it. So my northern friends appreciate that you can grow it. It doesn't require a lot of work once it's established and the rhubarb patch will just get bigger every year.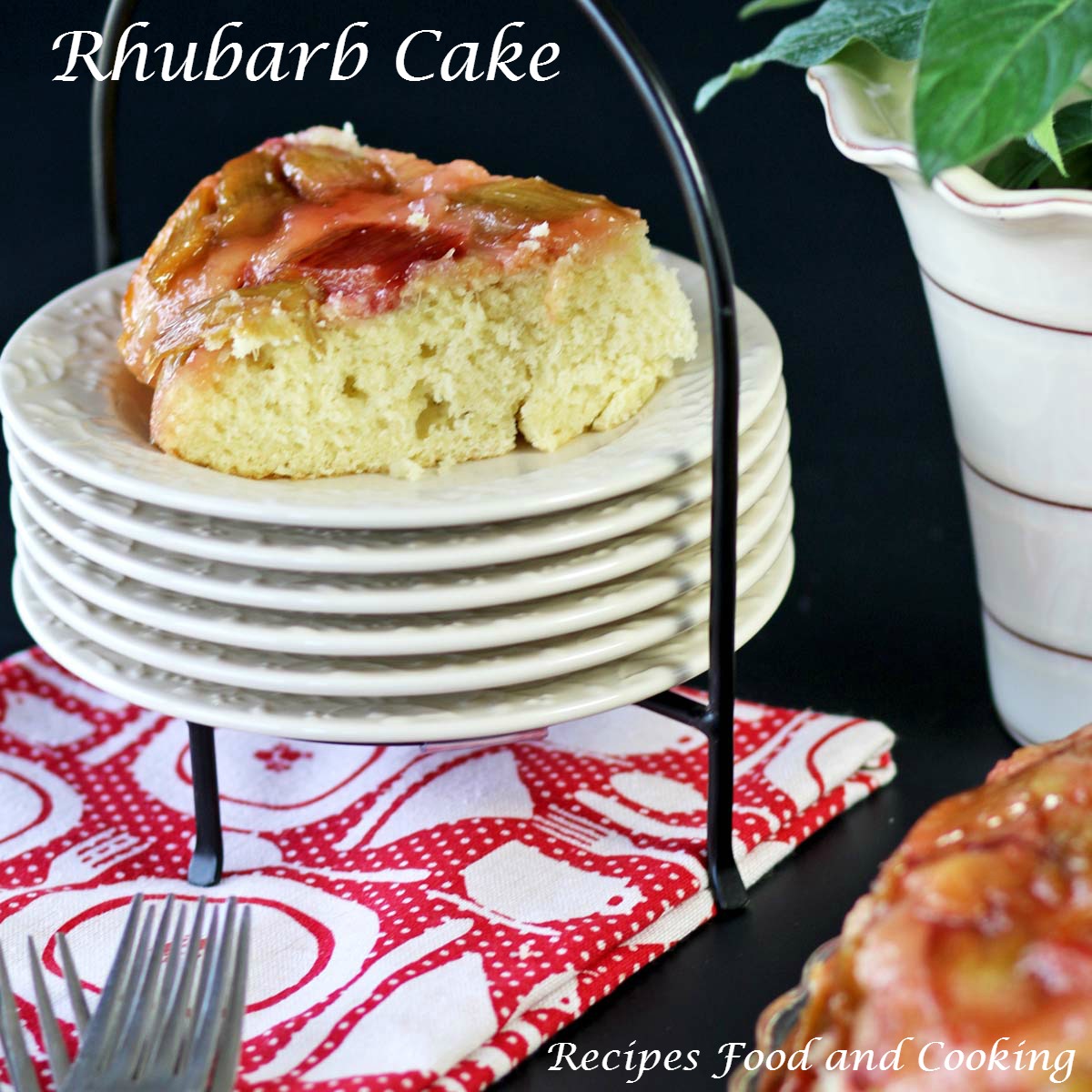 About this cake, it mixes up quickly and you pour it over the rhubarb and sugar. You start by added the rhubarb and sugar to a pan. Over medium heat melt the sugar. When it's melted and starting to caramelize add the cake batter and bake. Some whipped cream on the side would be good with this too when you serve it.
Rhubarb Upside Down Cake
Recipe type:
Cake, Dessert
Prep time:
Cook time:
Total time:
Caramelized rhubarb with a vanilla cake poured over the rhubarb and baked.
Ingredients
3?4 lb. rhubarb, trimmed and cut into 1 1?2" pieces on an angle
1 1?2 cups sugar - divided use
10 tablespoons butter - divided use
2 teaspoon vanilla
1?2 teaspoon salt
2 1?2 cups flour
2 teaspoons baking powder
1?2 cup coconut oil
1?3 cup milk
2 eggs
whipped cream, for serving (optional)
Instructions
Spray a 9 inch skillet that is oven safe with cooking oil. Add the rhubarb, 4 tablespoons butter and 1 cup of the sugar. Heat the pan over medium heat while the sugar melts, stirring often. Cook for several minutes while the sugar starts to caramelize.
Preheat the oven to 350 degrees.
Add the remaining 1/2 cup of sugar, remaining butter and coconut oil to a mixing bowl, Mix until combined. Add the eggs and milk and mix well.
Add the flour, salt, baking powder and vanilla. Mix until incorporated.
Pour over the rhubarb.
Bake for about 30 minutes. Crust will start to turn brown and a tester will pull out clean when it is done baking.
Strawberry Rhubarb Lemon Crumble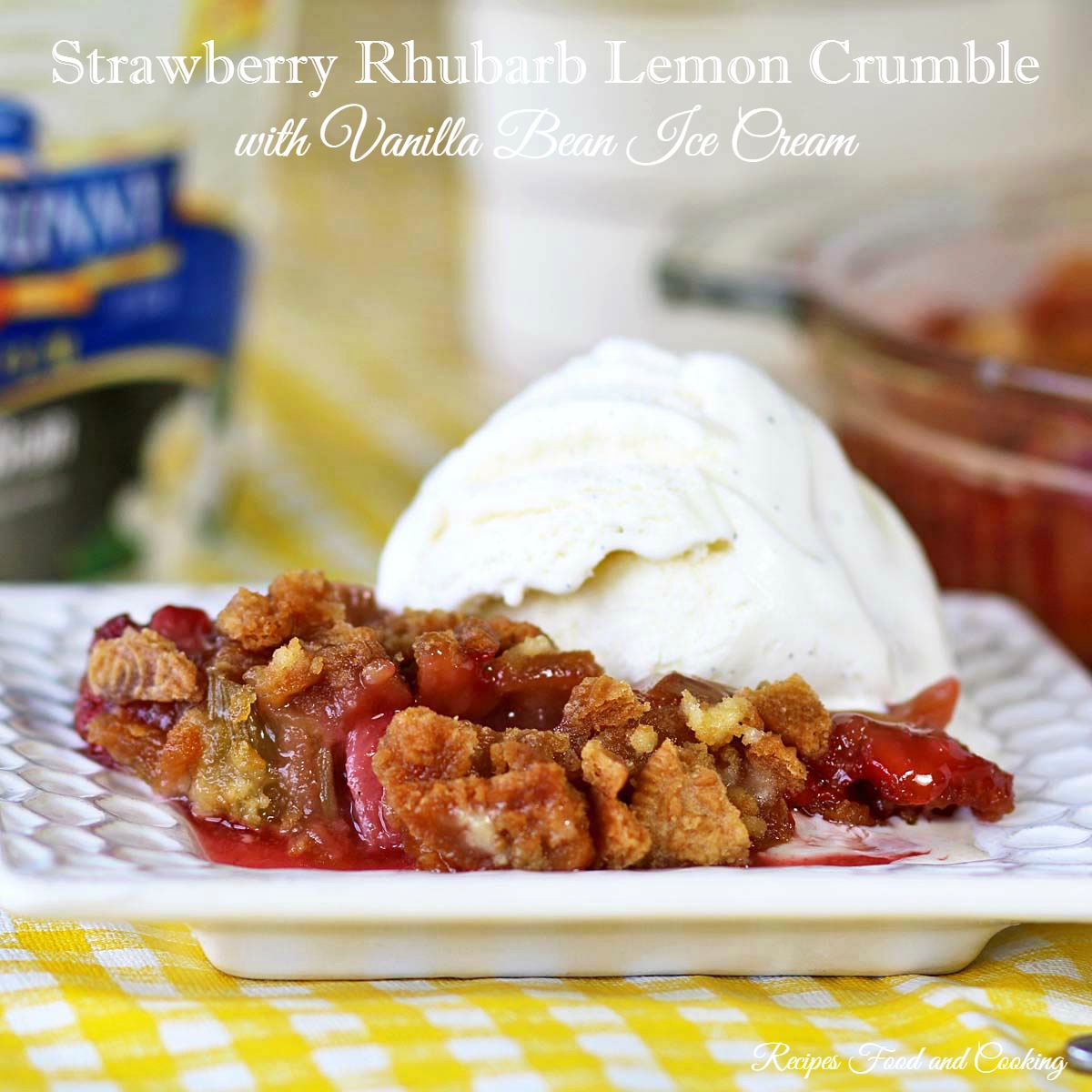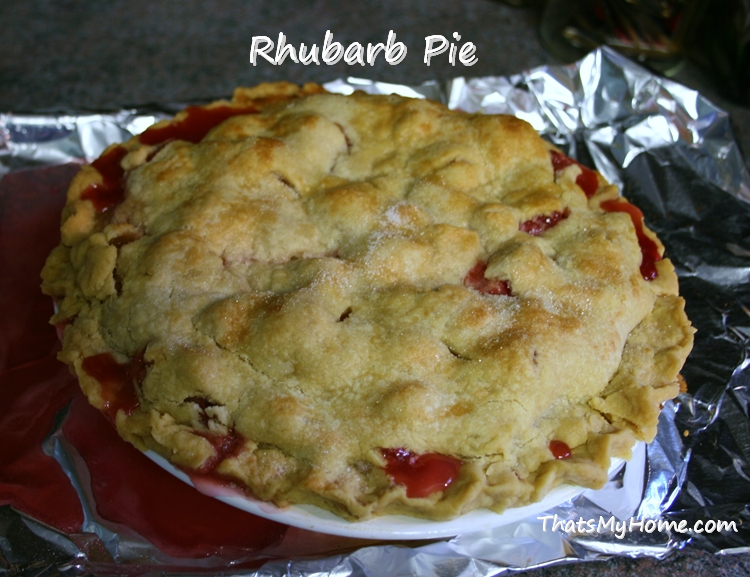 Pin It!