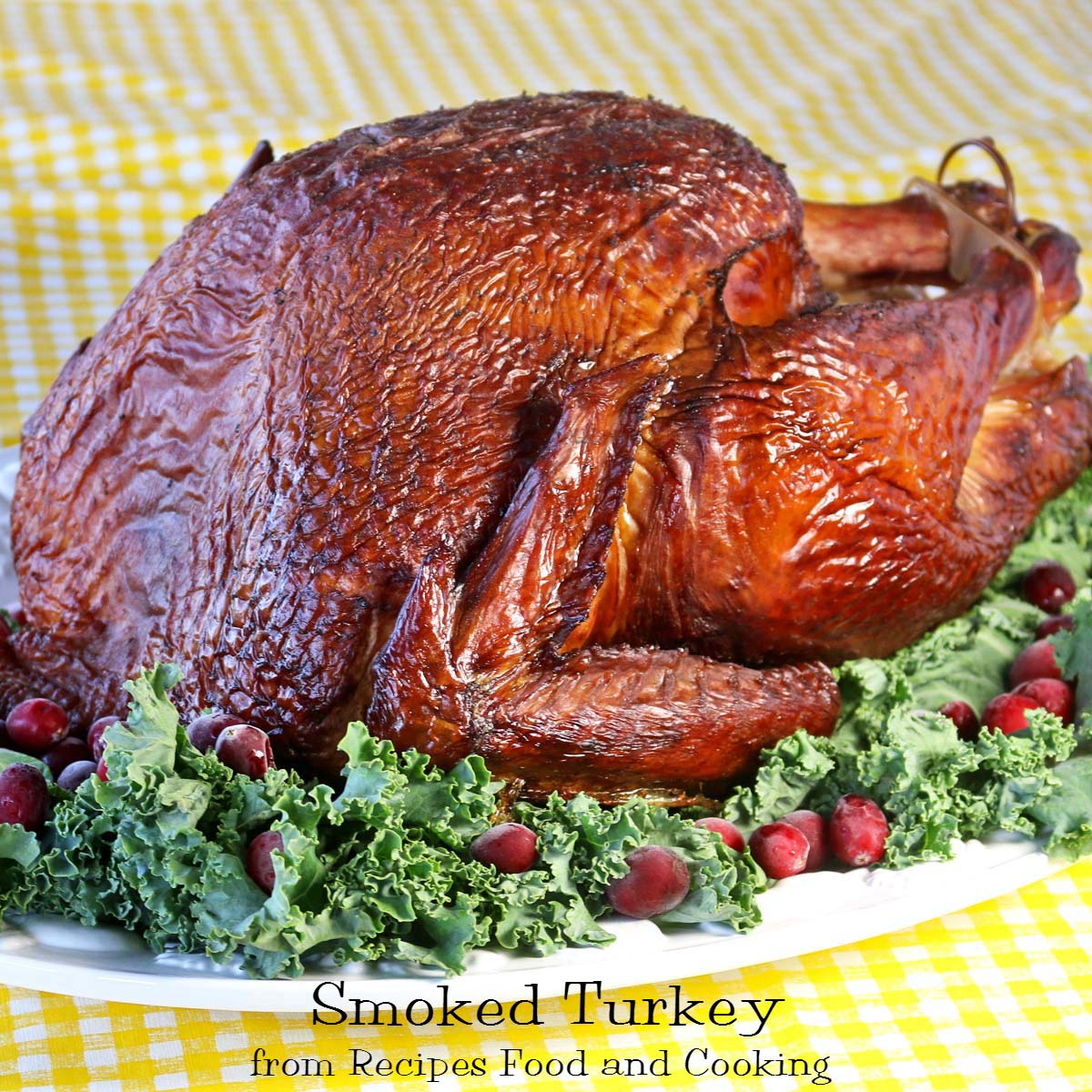 Smoked Turkey
One of my favorite things to cook on a Kamado Grill is turkey. It makes the moistest turkey you will ever eat. I kept apple chips in the grill for the first 2 hours and after that as you can see by the color no more smoking was necessary. To make this you are cooking using indirect heat. It took 6 hours to make cooking at around 225 degrees.
When getting ready to prepare the turkey rinse it well under cold water after removing all of the parts from the inside of it. Pat it dry with paper towels. Salt and pepper it well. Add herbs if using to the center cavity. That's it, I don't do anything else. Sometimes simple is best! This turkey was so good it almost melts in your mouth.
Here's a photo of it at about 3 hours. One of things you should do is resist the urge to open the grill. There's a saying I hear all of the time, "if you're looking it's not cooking". I looked a couple of times more than I normally do because I wanted to share what I did cooking the turkey. I also added a little more charcoal at 3 hours. I was pretty sure when I started that I hadn't added enough but knew adding more later was easy.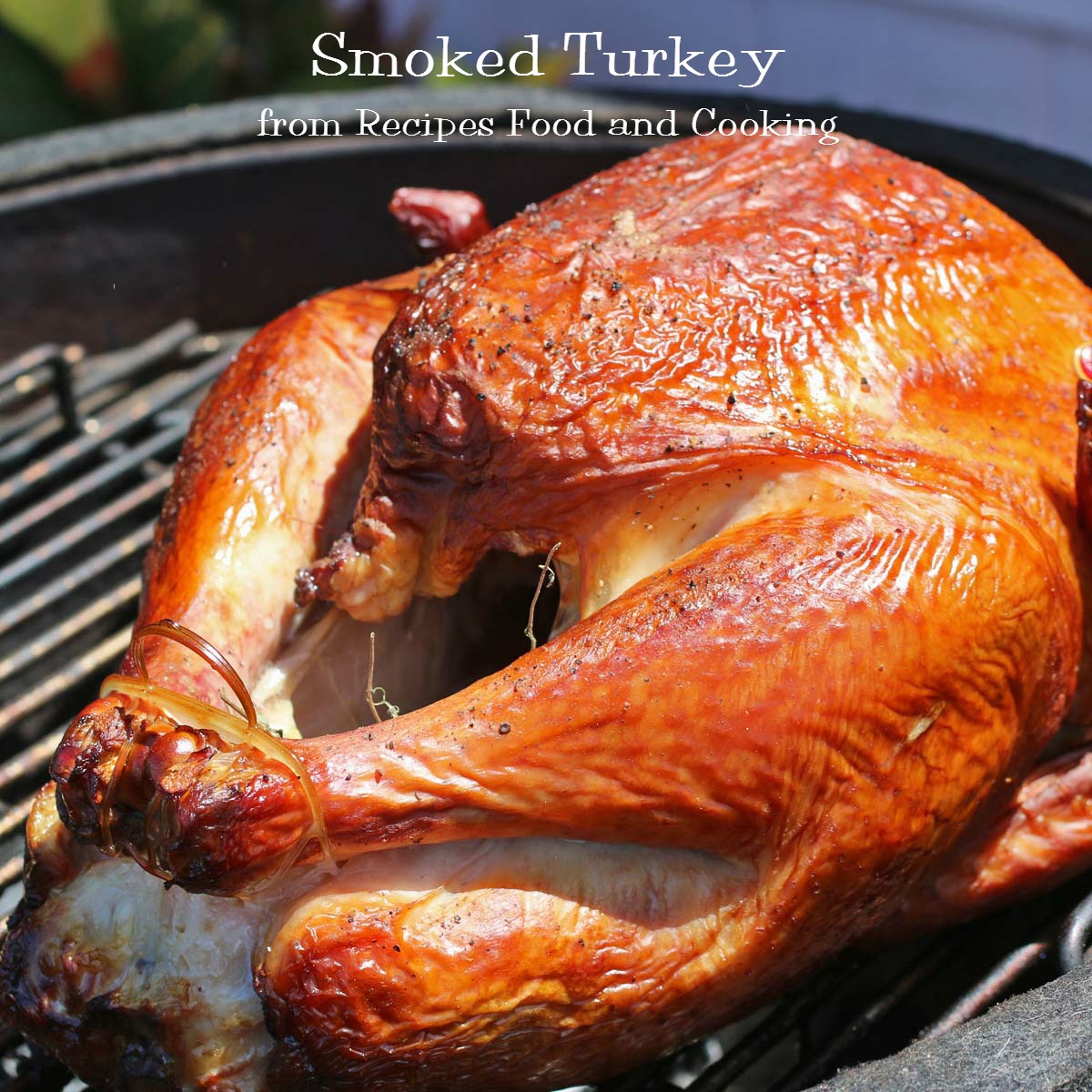 Let's talk about charcoal for a minute. I never use regular charcoal in my grill, I always use hardwood lump charcoal. Yes it does cost more but it lasts and has a slower burn than regular charcoal. You can use any kind of hardwood chips you want. There are so many choices. I love the fruit tree types with poultry so that is  why I chose apple for this one.

Smoked Turkey on a Kamado Grill
Recipe type:
Kamado Grill, Barbecue, Grilling
Prep time:
Cook time:
Total time:
Smoked turkey cooked low and slow in a kamado grill.
Ingredients
1 10 - 12 lb. whole turkey
salt and pepper
thyme sprigs (optional)
Instructions
Soak your wood chips for at least 20 minutes, the longer the better.
Put hard lump charcoal in your grill on one side of it. Light the charcoal using an electric lighter. Turn the bottom vent to 2 or 3 and the top one to 2. Make sure that the grill grate is turned so you can open the door to add wood chips or more charcoal if needed.
Salt and pepper the turkey well. Put the thyme sprigs in the cavity.
Add a couple handful of the apple wood chips to the charcoal.
Put it on the grill on the side where there is no charcoal.
hour after putting on grill add more wood chips.
Check at 3 hours to make sure there is enough charcoal, if not add some.
At about 5 hours check the temperature of the turkey by inserting a thermometer into the thigh. Temperature should be at a minimum of 165 degrees.
 Maybe you'd like to try one of our other Kamado Grill recipes?

Smoked Chicken on a Kamado Grill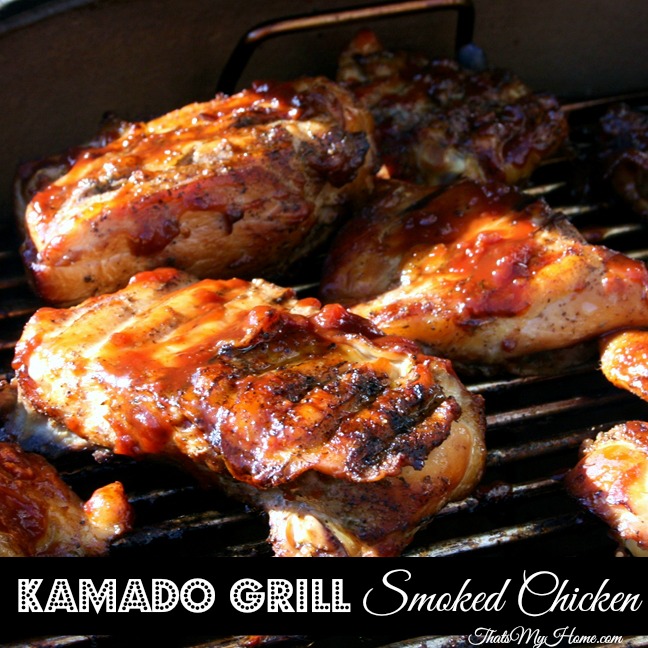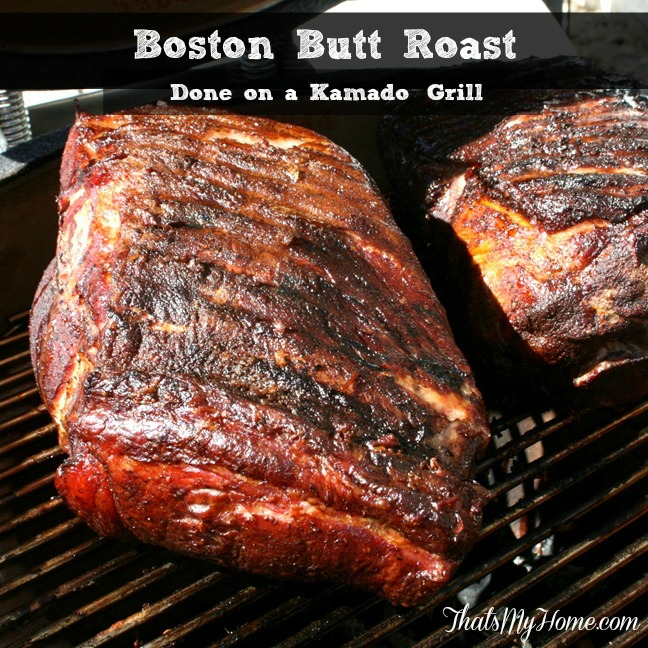 Pin It!