Strawberry Hasselback French Toast is baked with sliced strawberries and whipped cream.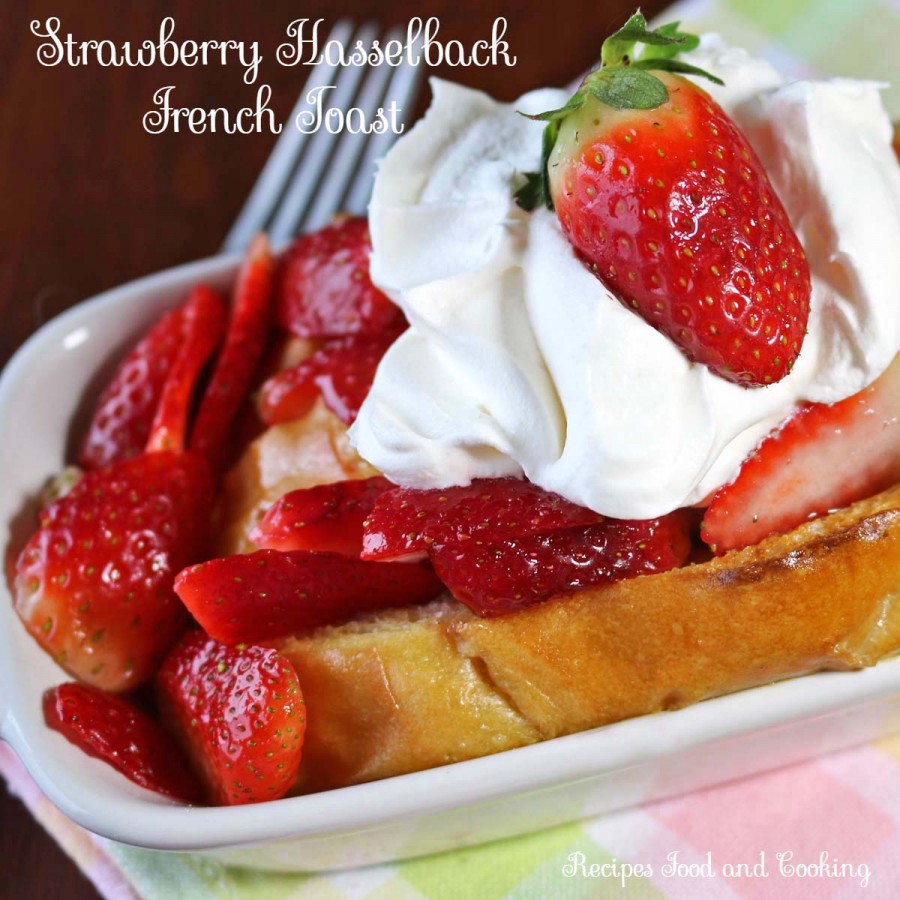 Strawberry Hasselback French Toast
I have been on a roll with this Hasselback French Toast this week. This is the third time I've made it this week! I guess you can safely say I love this recipe. I've made it with blueberries, maple and pecans and now this strawberry one. I'm not sure which one I liked best, except for saying it is the one I was eating at the time.
This is so simple to make and can be done in just about a hour. It doesn't have to sit overnight but it can. This one actually sat in the egg custard mixture for 2 nights. I wanted to see how far I could push it and the results. This one had a softer texture than the other 2 but still has those great crispy edges. That is why I love this recipe so much, those edges are so good!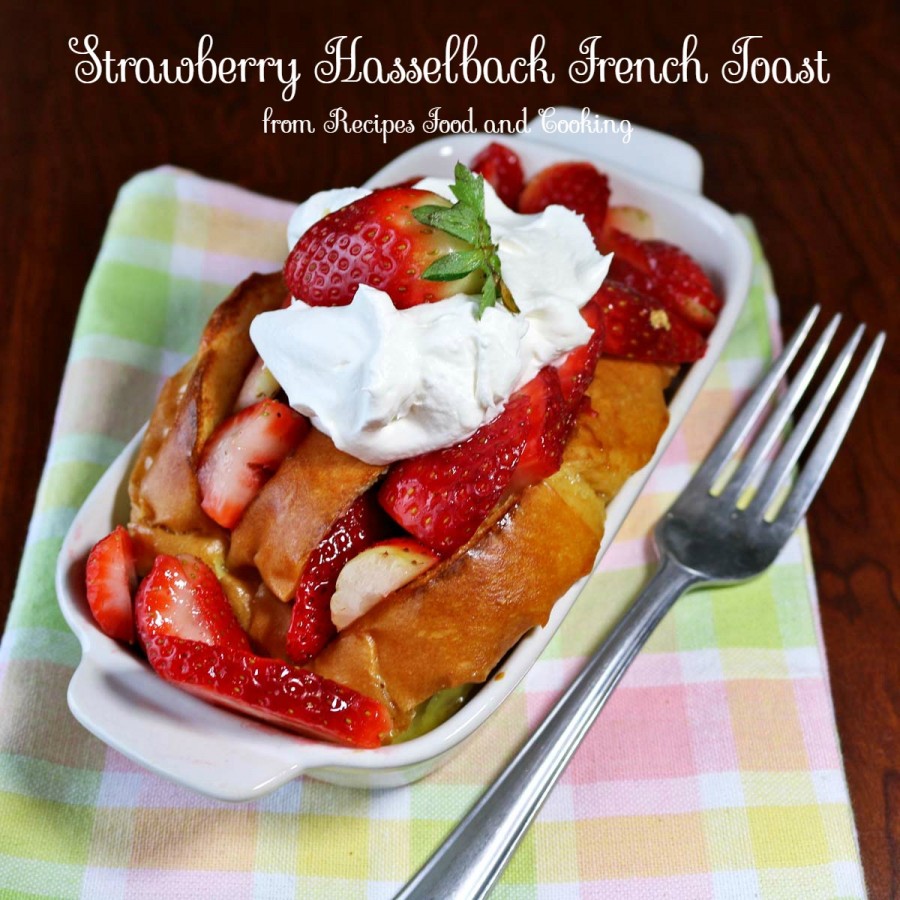 It is still strawberry season here and I am loving it. Everyone is talking about how sweet and great the berries are. I'm going out to the strawberry farm this afternoon and get some more. I have a fruit leather recipe I want to try. Watch for strawberries from Plant City, Fl. in your grocery store.
Strawberry Hasselback French Toast
Prep time:
Cook time:
Total time:
Baked hasselback french toast with sliced strawberries and whipped cream.
Ingredients
2 3 inch french bread pieces
2 eggs
3 tablespoons milk
strawberries
whipped cream
Instructions
Cut your french bread into 3 one inch pieces, do not cut all the way thru until you cut off your 3 inch piece of french bread.
Mix up the eggs and milk together. Pour over the french bread in a plastic bag. Be sure to get it between the cuts. Squeeze the air out. Toss to get the egg mixture coating the bread.Refrigerate for at least a hour or overnight.
Spray a baking dish with cooking spray. Set the french toast in your baking dish. Spread it open just a little.
Bake at 400 degrees for 20 minutes.
Top with sweetened sliced strawberries and whipped cream.
Maybe you'd like to try?