Delicious shrimp salsa full of shrimp, serve with corn chips.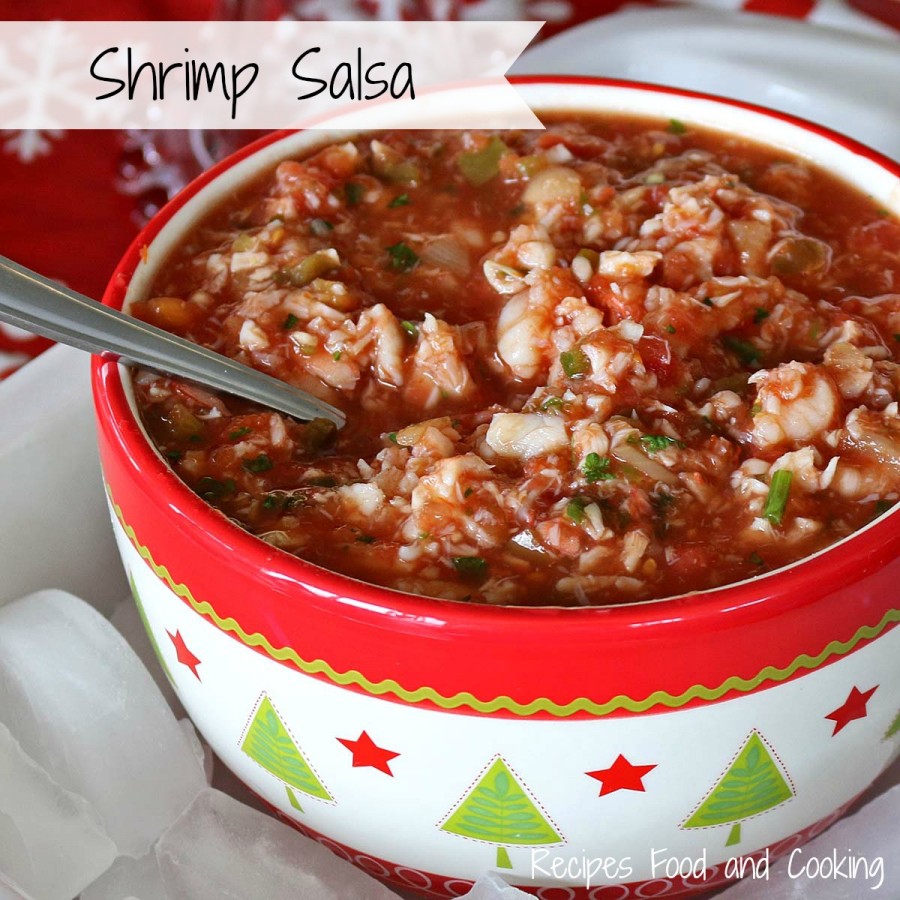 Shrimp Salsa
I could eat this delicious dip with a spoon! I was in a restaurant a few months ago and they had a shrimp salsa on the menu served with corn chips. They served this dip with a huge bowl of thin crispy corn chips for only $1.99! Can you say bargain?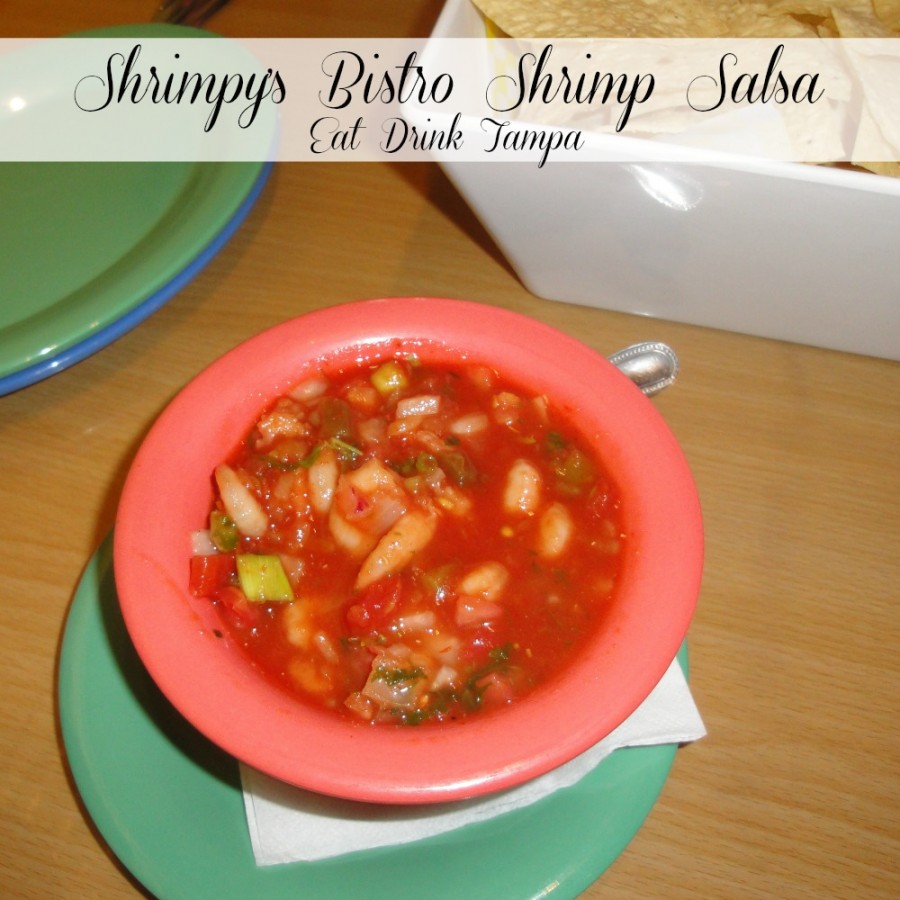 I had bought a 2 lb. bag of shrimp to serve on Christmas Day and at first was going to just do it as shrimp cocktails but with almost 20 people coming I decided I wanted to rethink that plan. When I decided to make this it was about 11 o'clock Christmas Eve. Can you say stores not open?
A quick peruse of my pantry and refrigerator gave me 1/2 bottle of chunky salsa, jalapenos and some really beautiful cilantro, limes and of course garlic. So I threw the shrimp in the food processor (after cooking them) and the pieces are a little smaller than I planned so I might chop the shrimp by hand next time, totally your choice. I got busy mixing all of my ingredients together. 5 minutes later I had everything I had out combined but really wanted some more tomatoes in it. What to do as I didn't buy tomatoes at the store? I remembered that I did have a few cans of Tuttorosso whole tomatoes in my pantry and knew right away I had my solution.
If you are a regular reader of this blog you might remember not to long ago I went to a blogger event for Tuttorosso tomatoes. If they had not been Tuttorosso whole tomatoes I wouldn't of even considered adding canned tomatoes. They worked beautifully in this dip and I will be using them from now on whenever I make this, they are that good. You can see the taste test we did if you click on the tomato link above. During the winter when tomatoes taste like cardboard I would use a can of these tomatoes and slice them into BLT's or a grilled cheese sandwich. They are that good!
Shrimp Salsa
Prep time:
Cook time:
Total time:
Delicious salsa full of shrimp, serve with corn chips.
Ingredients
2 lbs. raw shrimp
1 large can Tuttorosso whole tomatoes (28 oz. can)
2 cups chunky salsa
2 limes
4 garlic cloves about 2 - 3 tablespoons
1 onion - minced - 1 - 1 1/2 cups
2 - 4 jalapenos - seeds removed if you don't want the heat
1 cup chopped cilantro - chopped
salt and pepper to taste
Instructions
Bring a large pan of water to a boil big enough to hold the shrimp. When the water boils add the shrimp. As soon as the shrimp turn pink remove them from the heat. Mine took about 5 minutes. Dump the shrimp into a strainer and run cold water over them to stop cooking. Process in a food processor until chopped or chop by hand.
Put the whole tomatoes with the juice in the food processor. Chop the tomatoes. Add to the shrimp.
Add the salsa, lime juice, onion and minced jalapenos. Stir to combine. Taste to adjust seasonings. Stir in the cilantro and taste again. Refrigerate until ready to serve.
Try another of my appetizers?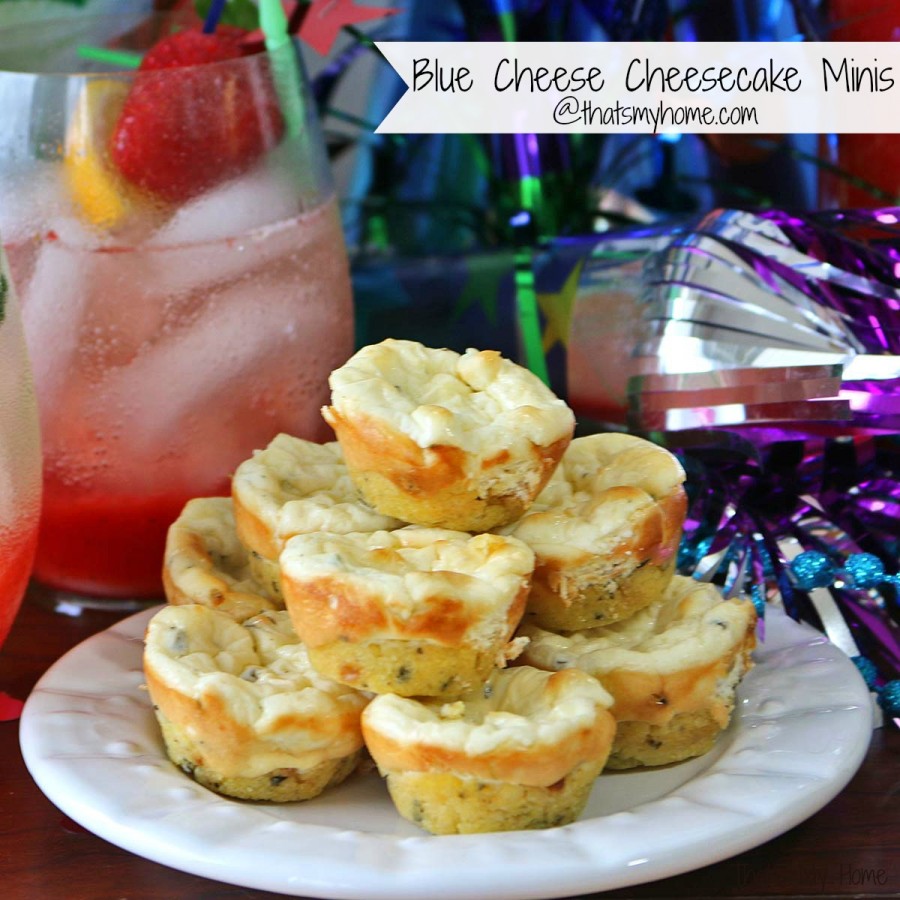 Brie with Cranberries and Walnuts