Apple Cider Caramel Carmelitas are made with homemade apple cider caramels, chocolate and a buttery oat crust.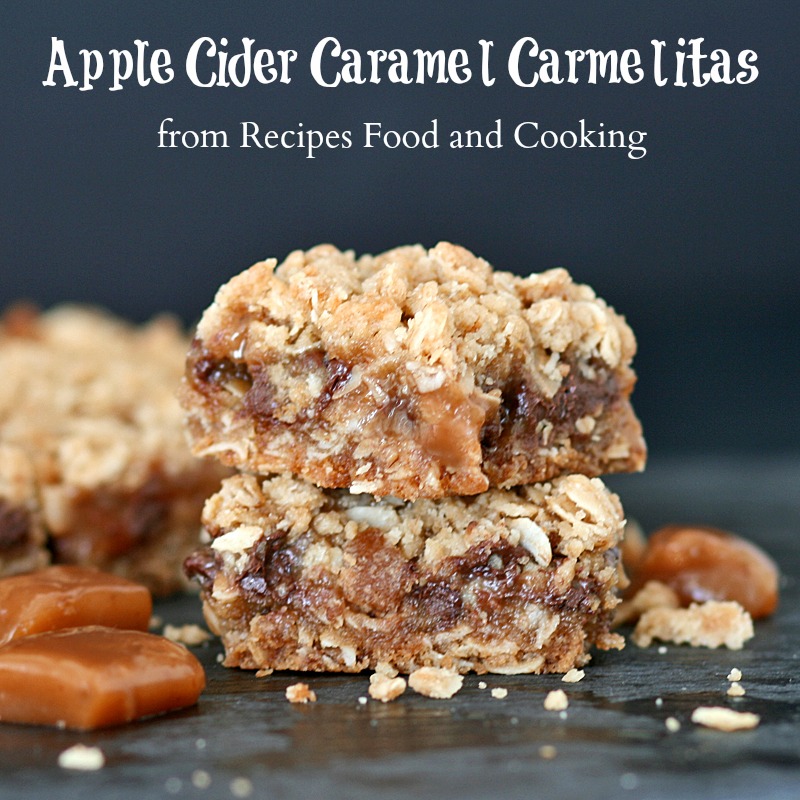 Apple Cider Caramel Carmelitas
I've had this  recipe on mind for more than a month ago and decided it was finally time to make it. I had made some apple cider caramels this week and decided to use them in these easy to make bar cookies. There is no mixer needed for this recipe, it can be all mixed up by hand. These are so good, they have a buttery oat crust with caramel; and chocolate.
If you don't have time to make the cider apple caramels which by the way taste just like eating a caramel apple, bought caramels can be used. You'll need about 32 caramels. If you make the cider caramel recipe you'll need about 2/3rds of it for this and that will give you a few leftover to snack on.
Maybe you'd like to try our Pecan Turtle Bars?