Baked spaghetti and meat sauce topped with mozzarella cheese.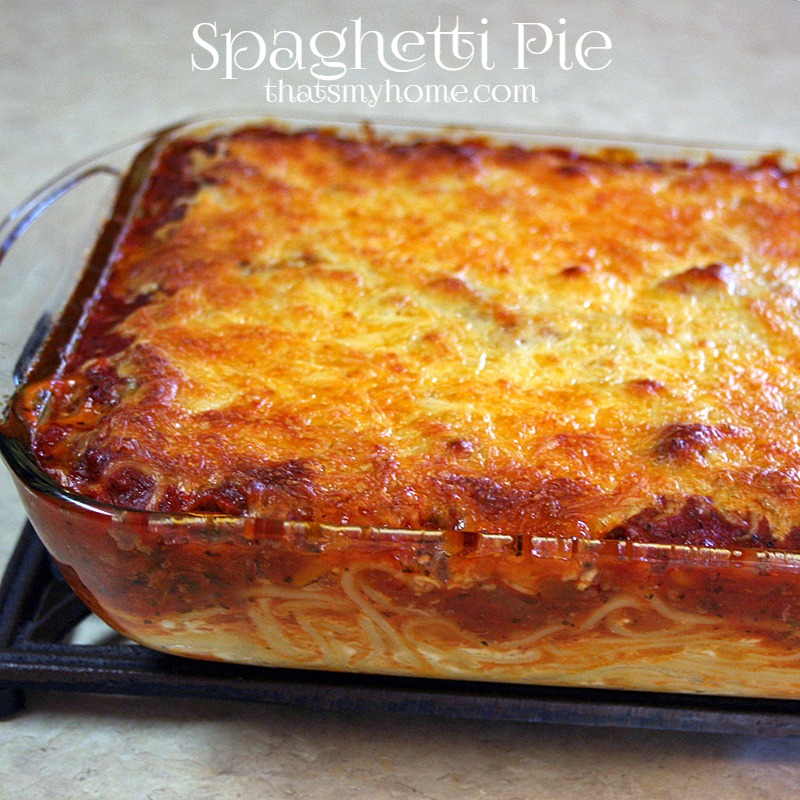 Spaghetti Pie
This is a great recipe for feeding a crowd or splitting the recipe in half and making one for the freezer for serving later. You start out with cooked spaghetti and then mix it with eggs, cottage cheese and parmesan cheese. If you don't like cottage cheese leave it out, we happen to like it in there and adds some extra protein especially if you do a meatless sauce on top. This recipe has lots of versatility to it. It also freezes well. If you like jarred spaghetti sauce by all means use it. There are a lot of good products out there that can save you time.
Follow me on Facebook, Google+ , Instagram or Pinterest to see when I post or share something new!
Oh My! Spaghetti Pie
Prep time:
Cook time:
Total time:
Baked spaghetti and meat sauce topped with mozzarella cheese. Yummy Spaghetti Pie
Ingredients
1 1/2 lbs. ground chuck
1 C. onion chopped fine
1 stalk celery chopped
1 t. minced garlic
1 T. sugar
1 28 oz. can crushed tomatoes
3 T. tomato paste
1/2 t. salt
1 1/2 t. basil
1/2 t. oregano
8 oz. spaghetti
1/3 C. grated parmesan cheese
2 beaten eggs
1 C. small curd cottage cheese
8 oz. shredded mozzarella cheese
Instructions
Brown meat and drain. Add onion, celery and garlic, cook until tender. Add salt, sugar, oregano, basil, tomatoes and tomato paste. Cook 20 minutes.
Cook spaghetti noodles in salted water and drain. Add cottage cheese and beaten eggs. Stir and then add parmesan cheese.
Butter a 9 x 13 inch pan. Pour in spaghetti mixture and even it out. Top with sauce. Finish by topping with mozzarella cheese.
Bake at 325°F. for 45 minutes. Let set for 10 minutes before cutting.
You might also like: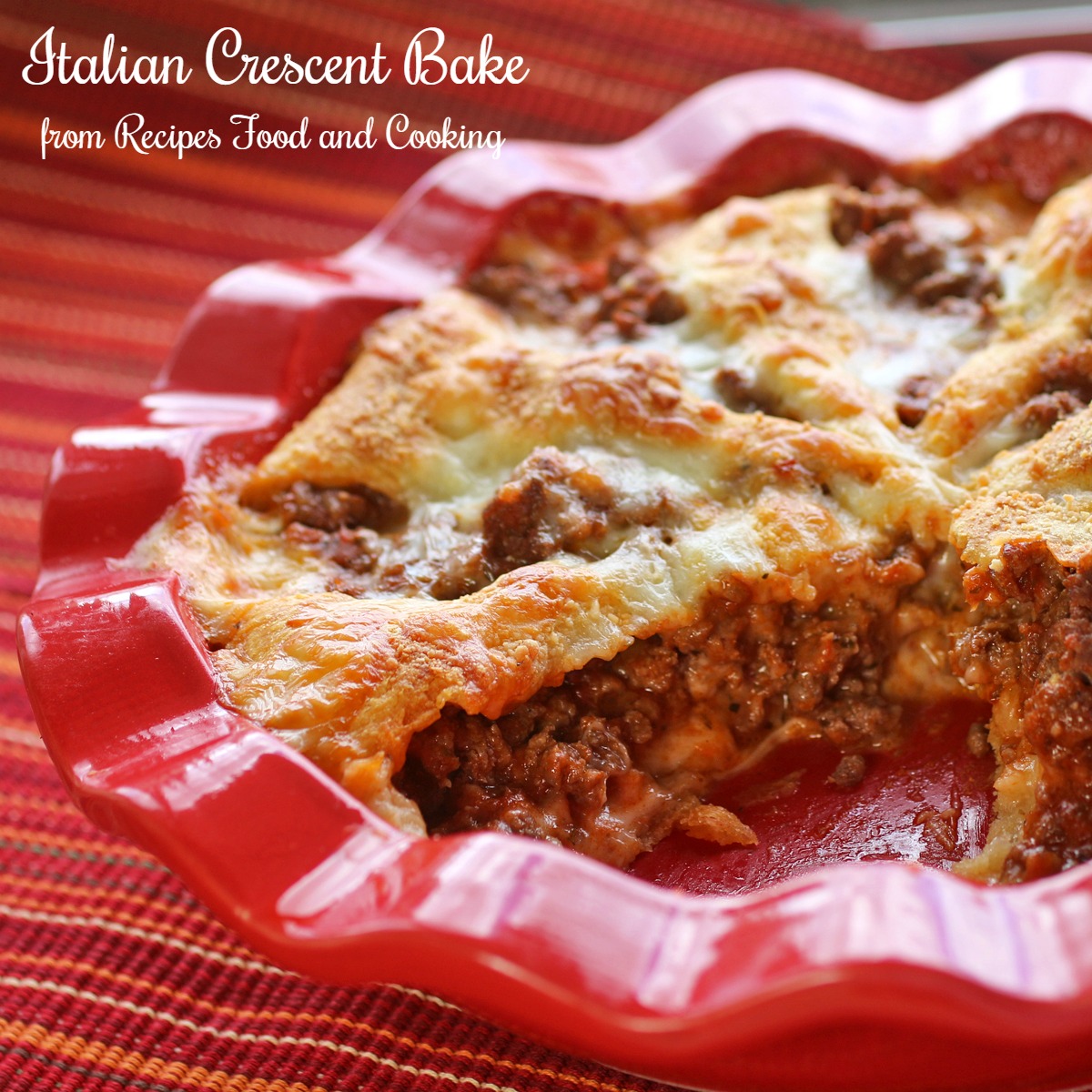 Thelma's Chicken Spaghetti Pie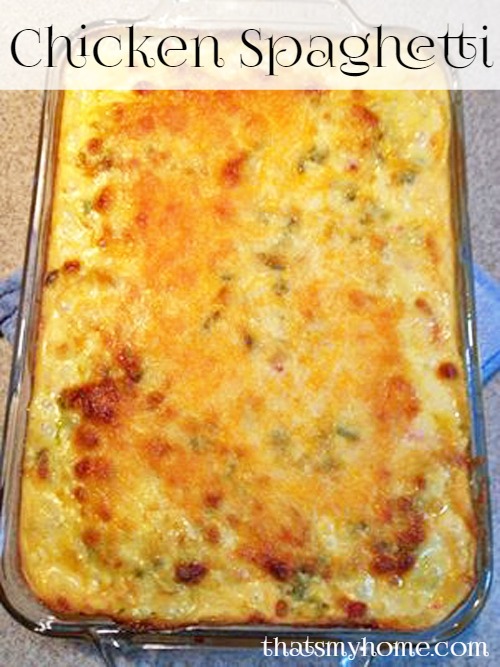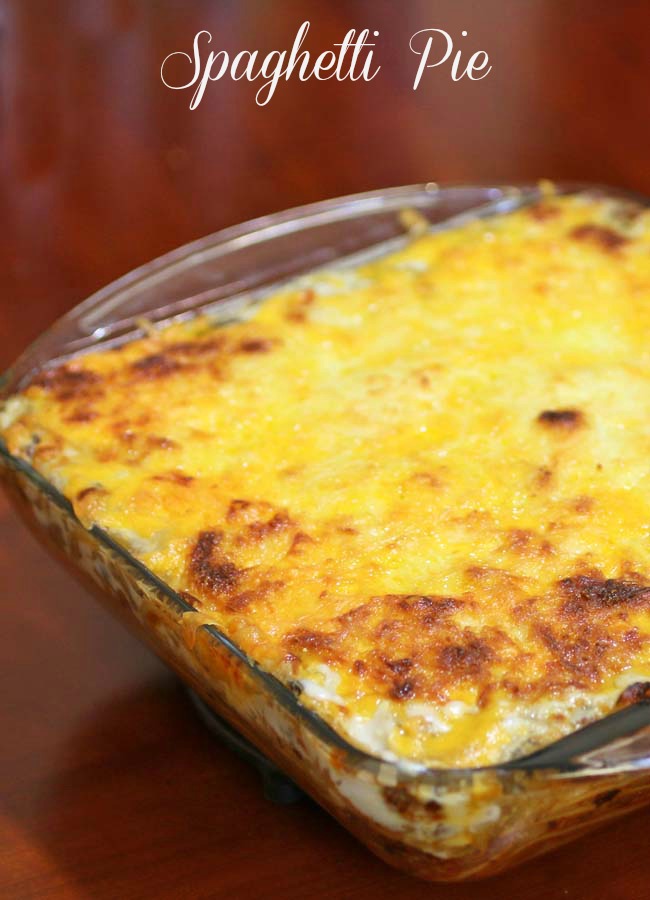 Pin It!