Apple Praline Bread is a delicious sour cream quick bread loaded with apples and topped with a praline nut topping.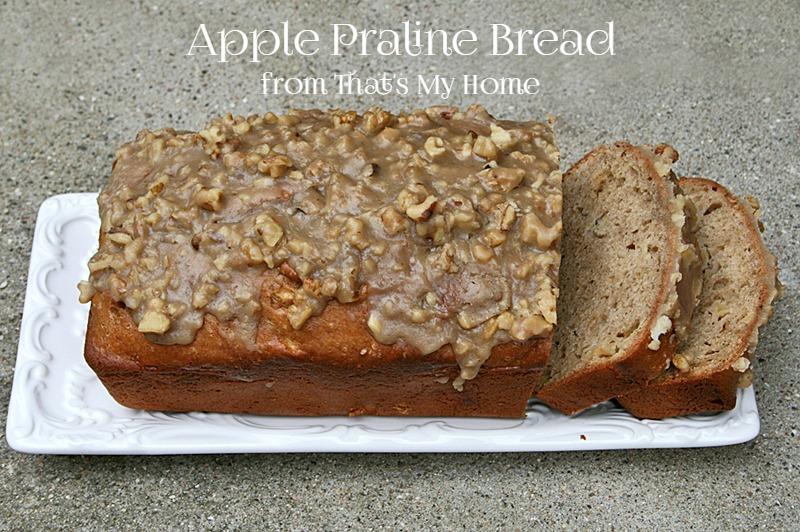 Apple Praline Bread
Fall's on the way so I thought I would share one of my favorite apple recipes with you. It is also what would of been Julia Child's 101st birthday. I'm not sure Julia would of made this recipe – there's no butter in it! LOL I take that back, the praline glaze has butter in it!
The Huffington Post today shared 12 of Julia's most famous quotes. Here they are.
1. "The only time to eat diet food is while you're waiting for the steak to cook."
2. "If you're afraid of butter, use cream."
3. "I think every woman should have a blowtorch."
4. "Fat gives things flavor."
5. "Maybe the cat has fallen into the stew, or the lettuce has frozen, or the cake has collapsed — eh bien, tant pis! Usually one's cooking is better than one thinks it is. And if the food is truly vile, as my ersatz eggs Florentine surely were, then the cook must simply grit her teeth and bear it with a smile — and learn from her mistakes."
6. "I think one of the terrible things today is that people have this deathly fear of food: fear of eggs, say, or fear of butter. Most doctors feel that you can have a little bit of everything."
7. "I always give my bird a generous butter massage before I put it in the oven. Why? Because I think the chicken likes it — and, more important, I like to give it."
8. "I think careful cooking is love, don't you? The loveliest thing you can cook for someone who's close to you is about as nice a Valentine as you can give."
9. "You don't have to cook fancy or complicated masterpieces — just good food from fresh ingredients."
10. "Always remember: If you're alone in the kitchen and you drop the lamb, you can always just pick it up. Who's going to know?"
11. "I just hate health food."
12. "Learn how to cook — try new recipes, learn from your mistakes, be fearless and above all have fun." This is personally one of my favorite Julia Child quotes.
Follow me on Facebook, Google+ , Instagram or Pinterest to see when I post or share something new!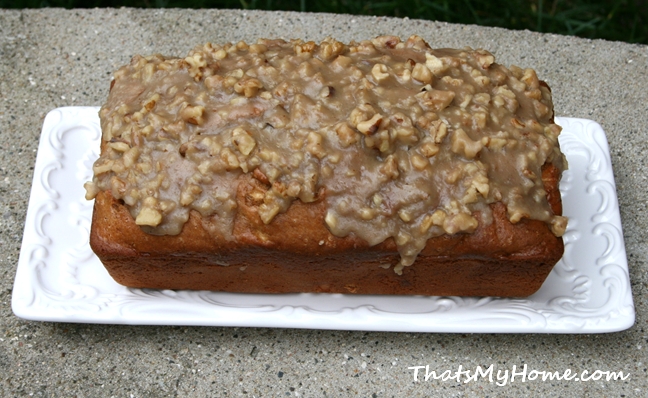 [amd-zlrecipe-recipe:220]

Apple Praline Bread
Prep time:
Cook time:
Total time:
Apple Praline Bread is a delicious sour cream quick bread loaded with apples and topped with a praline nut topping.
Ingredients
Bread
1 cup sour cream
1 cup brown sugar
2 eggs
2 tsp vanilla
2 teaspoons cinnamon
2½ cups flour
2 tsp baking powder
½ tsp baking soda
½ tsp salt
2 cups apples, peeled and finely chopped
For the praline sauce
⅓ cup brown sugar
¼ cup butter
1 cup nuts
Instructions
Preheat oven to 350 degrees. Lightly grease a 9 x 5 x 3 inch loaf pan. Set aside.
Beat together sour cream, vanilla and brown sugar with a mixer. Add eggs and blend well.
Add the flour, baking soda, salt, baking powder and cinnamon. Beat until well combined. Add apples. Pour batter into pan.
Bake for about 60 minutes or until a tester comes out clean. Remove from pan to cool and add praline glaze.
Make praline glaze when bread comes out of the oven. In a saucepan combine butter and brown sugar. Bring to a boil. Continually stir and let boil for 1 minute. Add nuts. Pour glaze over hot bread. Cool.
www.thatsmyhome.com
Maybe you'd like to try?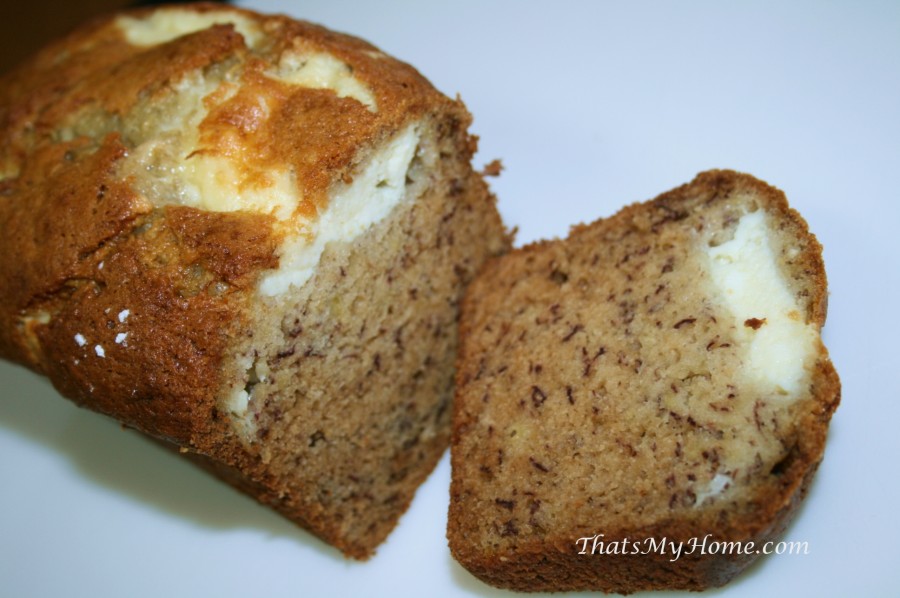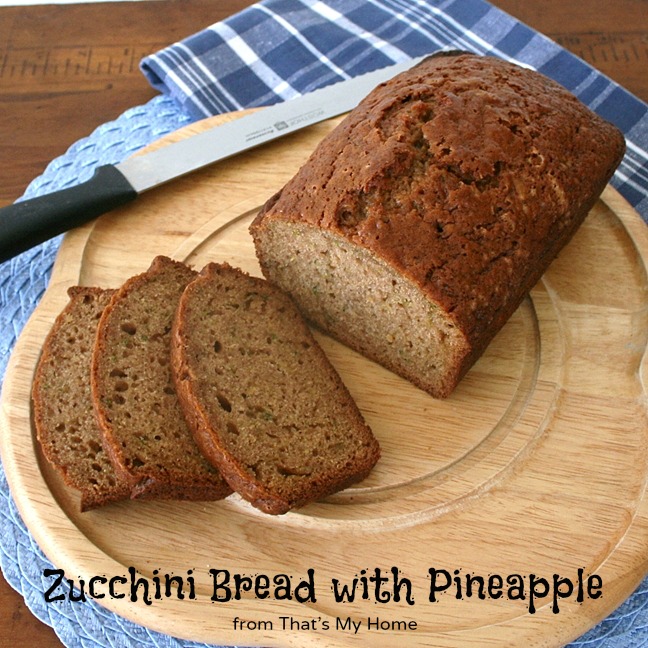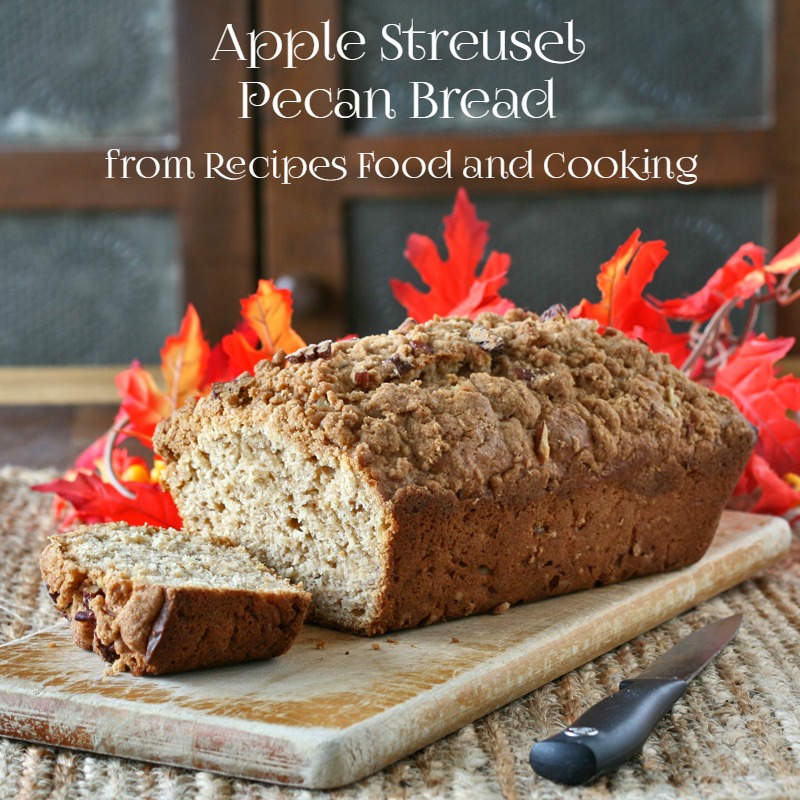 bbb