3 Caves Sangria – Fruity red wine with brandy, grand marnier and fresh fruits.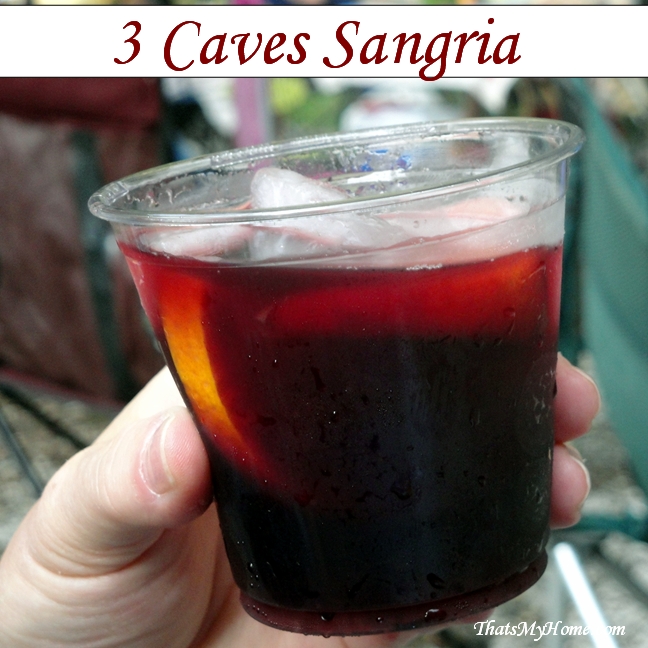 3 Caves Sangria
I went to a Tom Braxton Jazz Concert last night in a old limestone quarry. What a perfect setting and  the acoustics are perfect. We brought a picnic lunch and sangria to drink. This concert was put on by the North Alabama Land Trust and was the last one in a series of 3 concerts this summer at the quarry. My best friend since junior high school and her husband were here for the weekend and I have to say it was the perfect thing to do on a Saturday night.
Note about the Sangria – We using a really dry red wine for 1 of the wines in the Sangria so we used the entire amount of simple syrup. Depending on the sweetness of the wine you use you might not need as much. We weren't looking for it to be a sweet Sangria, just balanced. Using the simple syrup a little a time will do the same for whatever wines you choose.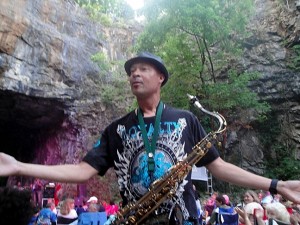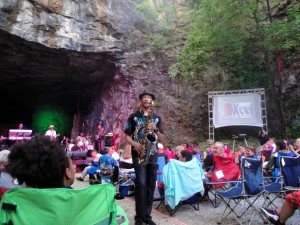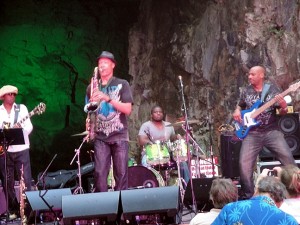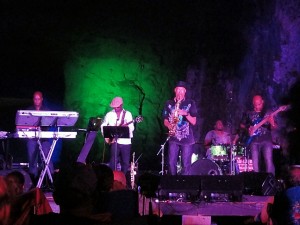 I'll be sharing a few of our picnic recipes with you this week that include a green bean, roasted corn and pimento salad, bruschetta made with heritage tomatoes and a fresh blackberry and cream cheese jar dessert. Today I have a wonderful sangria recipe that we loved. I had a couple bottles of red wines here that I wanted used up. We had a mission this week to drink up all the wine that had been here for a while. I had bought 3 cases of wines from Nashoba Winery in Massachusetts when I moved here and then a few bottles of this and that from different winery tours I have been on. A few got dumped that were no longer good but we did manage to drink about 8 bottles over the week at dinner. It was a tough job but it needed to be done, LOL.
The recipe below reminded us of a pitcher of Sangria we had at the Columbia Restaurant in Ybor City in Tampa. If you are thinking of not using the Grand Marnier, don't. It really adds to the sangria and smooth's out the flavor. We were doing taste tests as we made it and until we added it we both kept saying it needed something, Grand Marnier was it.
3 Caves Sangria
Prep time:
Cook time:
Total time:
3 Caves Sangria - Fruity red wine with brandy, grand marnier and fresh fruits.
Ingredients
Simple Syrup
3/4 cup sugar
3/4 cup water
Sangria
2 bottles red wine
2 oranges - sliced
2 limes - sliced
1 nectarine - sliced
1 lemon - sliced
1 cup brandy
1/4 cup Grand Marnier
Instructions
Mix sugar and water together in a saucepan. Bring to a boil. Remove from stove and let cool.
(See note above)
Slice fruits and add to a pitcher for mixing.
Pour red wines over the fruit. Add the brandy and Grand Marnier. Add half of the sugar water and taste. Add remaining sugar water if needed to taste.
Refrigerate until cold or serve over ice.
Maybe you'd like to try?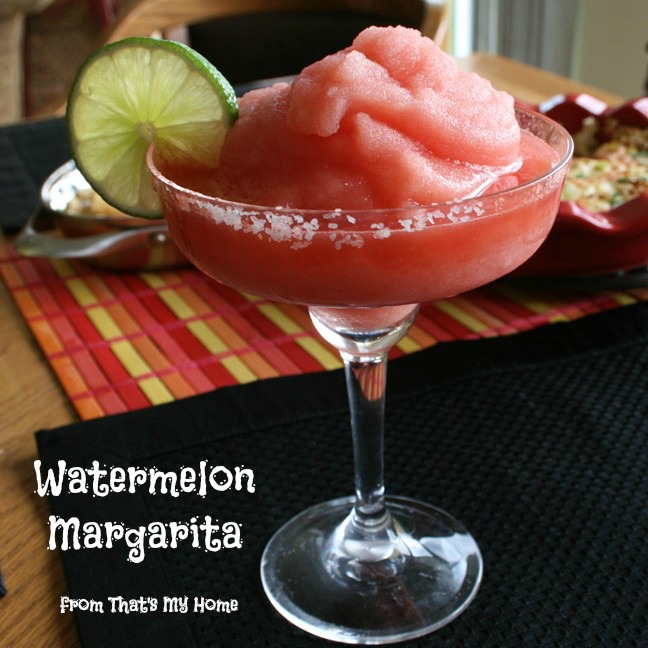 Follow me on Facebook, Google+ , Instagram or Pinterest to see when I post or share something new!