Watermelon Margarita's made with Tequila, Margarita mix and fresh frozen watermelon with a splash of Grand Marnier.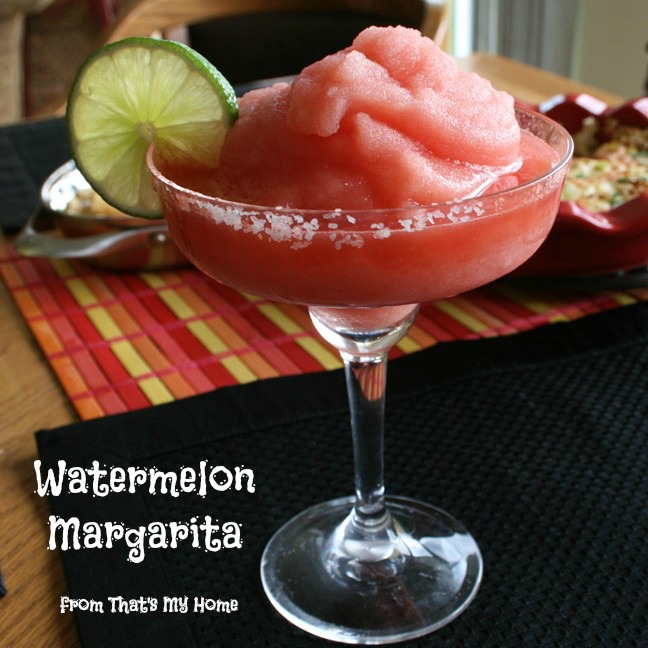 It is over 100 degrees outside today so we decided that since we are doing Taco Thursday it was a great afternoon for Watermelon Margaritas. They are cool and refreshing, the perfect drink on a summer day. I used Tequila Gold and Grand Marnier but you could use Triple Sec instead.
Follow me on Facebook, Google+ , Instagram or Pinterest to see when I post or share something new!
Watermelon Margarita
Ingredients
2 1?2 cups seedless watermelon, rind already removed,cut into 1 inch cubes
3 tablespoons fresh lime juice
6 ounces tequila (hopefully an aged tequila)
2 ounces Triple Sec
1 1?2 cups ice
Instructions
Place cut watermelon on a cookie sheet and place in freezer. Freeze solid, remove and place in a plastic bag.
Place all the ingredients in a blender and puree until smooth.
We had
Strawberry Margarita Pie
 for dessert and you can see the recipe now over at Flavor Mosaic where I am guest posting today. Please stop by and tell Michele Hello!