Creamy macaroni and cheese with pimento peppers.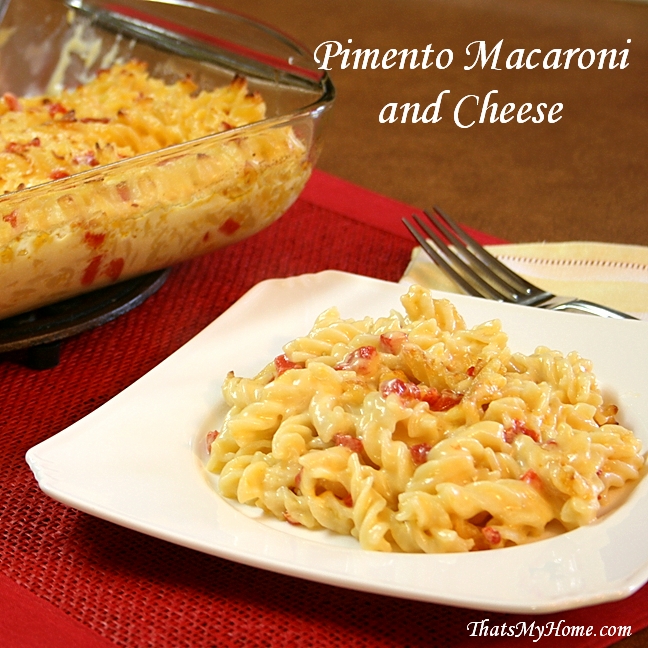 One of my favorite things to eat in the south is a grilled pimento cheese sandwich so last night when I was trying to figure out what to make for dinner I decided to try and make a Pimento Macaroni and Cheese dish. It actually is nothing more than macaroni and cheese with pimento peppers added to it but is very good.
With this recipe I only cook the pasta until it is about half done, it will finish cooking in the oven. I also don't rinse it when I drain it. I think the starch left on the pasta helps to grab the sauce better. Unless I am cooking the pasta way ahead I rarely rinse it anymore especially if I am going to be using it within 15 minutes.
If you have never roasted a pepper to make your own pimentos, you need to try it. When I find red peppers at a good price I always buy extra. I freeze them after I roast them so they are always ready to go when I need them. When I worked in restaurants we used to call them red gold, especially in the winter. We always prepared and froze them but come spring we would always be out. They go with everything and l love that bright burst of color. To roast them I do them on my grill. I blacken the skins turning several times. When done cooking I put them on a cookie sheet and cover with saran wrap for at least 30 minutes. The skins should come right off. Seed them and then I put one in a baggie or a couple depending on the size. Freeze. They are ready whenever you need them, I just slice off what I need while still frozen and put what I don't need back in the freezer. If you have to buy them be sure to get the ones packed in water. I bought some in vinegar once and boy I hated them. They might work in some salads but I would rather control the vinegar so I avoid those at all costs.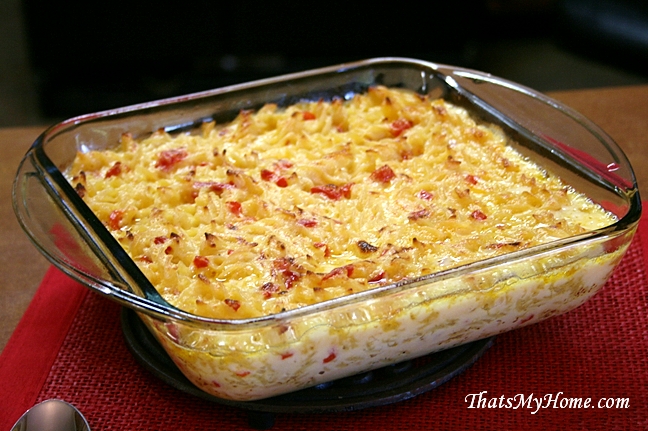 Pimento Macaroni and Cheese
Prep time:
Cook time:
Total time:
Creamy macaroni and cheese with pimento peppers.
Ingredients
1/2 lb. macaroni
1 whole red roasted pepper - diced
3 tablespoons flour
3 tablespoons butter
3 cups milk
1/2 cup heavy cream
8 oz. sharp cheddar cheese
few dashes Tabasco
1 teaspoon salt
pepper
Instructions
Cook pasta in boiling water for 5 minutes. Drain but do not rinse.
Preheat oven to 400 degrees.
Melt the butter in a saucepan. Stir in the flour. Cook for one minute but do not allow it to brown.
Stir in milk and cream. When it starts to thicken add the cheese, tabasco, salt and pepper. Cook for several minutes, stirring while it cooks over medium heat. Add the roasted red pepper.
Add the pasta back into the sauce and pour into a greased baking dish.
Bake for 30 minutes or just until the top starts to brown but not dried out.
www.thatsmyhome.com
Maybe you'd like to try?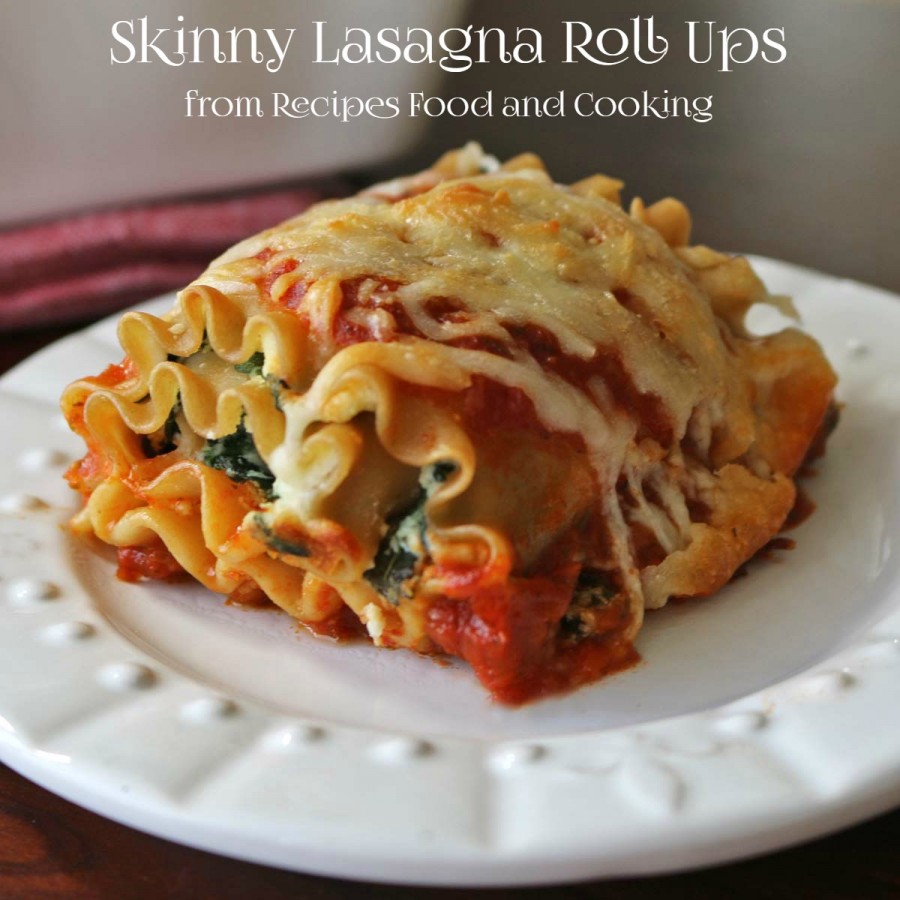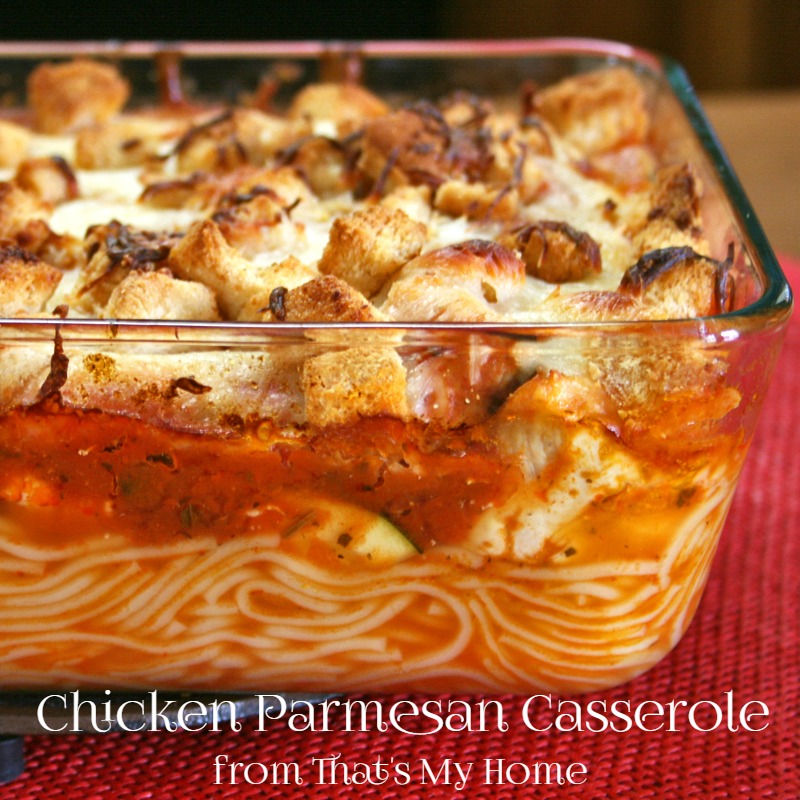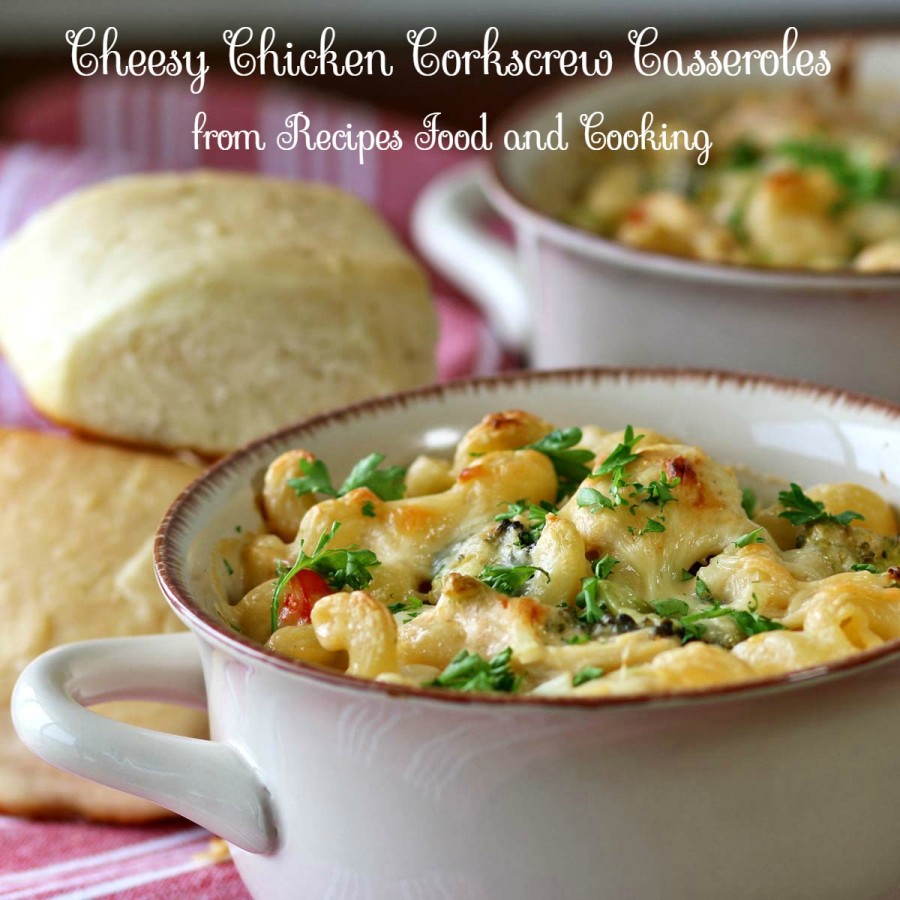 Follow me on Facebook, Google+ , Instagram or Pinterest to see when I post or share something new!