Fluffy eggs with ham, green peppers, onions and cheese.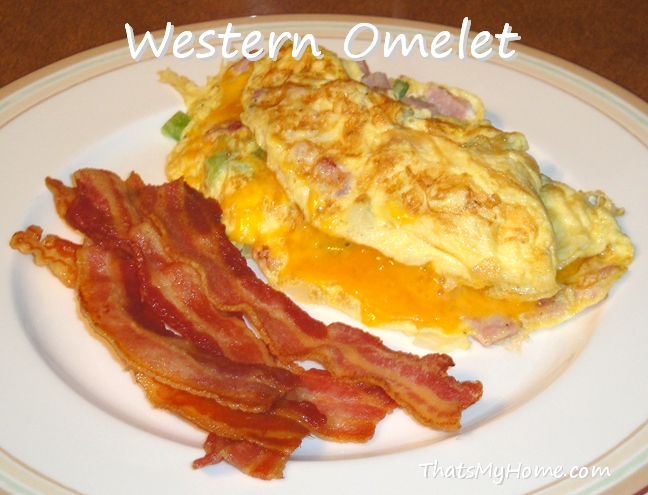 Making an omelet can be easy once you get the knack of flipping or turning the omelet in your pan. Have you ever wondered how they flip eggs in the pan? It is all in the wrist action and you might have to try it a dozen times to get it but once you do, you will wonder why you've never done it this way before.
Start out over a plate or garbage can. Make sure that you have enough oil or butter in the pan that when you move the pan the eggs freely move. Shake the pan and get the eggs to the front of the pan. Then make a forward motion with the pan and flip those eggs. It will happen so fast you will be amazed. Omelets are done the same way. You'll be an omelet king or queen in no time with practice! You see chefs on tv using this motion all of the time when cooking. It is easier than it looks! If all else fails you can pour the egg on a flat griddle and make a folded omelet. I bet you though a dozen eggs and you'll be doing it too.
You're going to see I add water to my eggs instead of milk. A chef taught me that once and it makes your eggs lighter than milk or cream will.
Western Omelet
Prep time:
Cook time:
Total time:
Fluffy eggs with ham, green peppers, onions and cheese.
Ingredients
3 eggs
2 tablespoons water
1/4 cup chopped ham
3 tablespoons chopped green pepper
3 tablespoons chopped onion
cheese
salt and pepper
1 tablespoon butter
Instructions
Beat eggs and water with a whisk until well mixed. Add salt and pepper.
Spray an omelet pan with cooking spray. Melt butter in pan. Pour eggs in and add your ham, green pepper and onion. When the bottom of the omelet is set turn it over with a spatula. Add cheese.
When finished cooking slide omlet unto a plate and fold over in half.
Note: Sometimes if it is not entirely set I put it in the microwave for about 30 seconds to finish and let the cheese get good and melted.
www.ThatsMyHome.com
Maybe you'd like to try?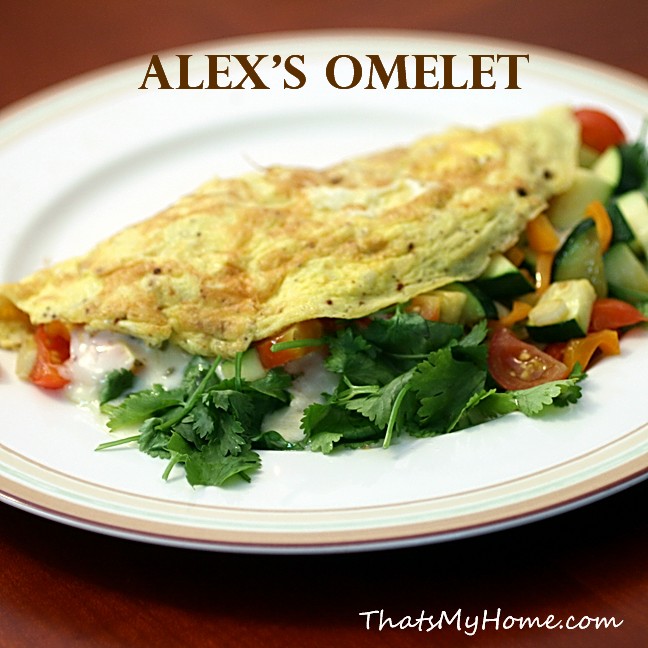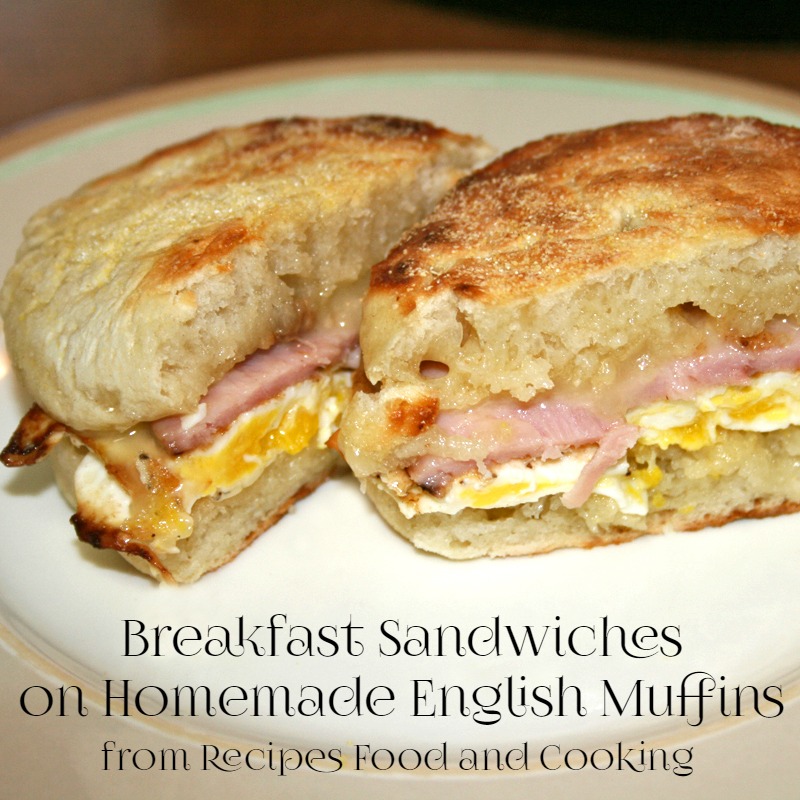 Follow me on Pinterest