Dry rubbed chicken cooked long and slow.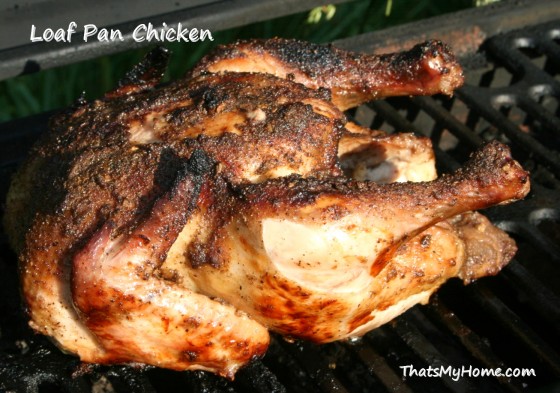 Loaf Pan Chicken
Loaf Pan Chicken is the lazy person's alternative to Beer Can Chicken only it won't be tipping over on you. You need your largest bread pan and I am sure a throw away aluminum pan would work also. I forgot to take a picture of the chicken in the pan sorry. I am sure you can visualize it and I will try to do better next time. I found this recipe in a cookbook I bought a few years ago from Big Bob Gibson's in Decatur, AL. I love going there to eat and bought this cookbook immediately when it came out. I've read it several times but had yet to try any recipes from it.
I tried 2 and was pleased with the results of this recipe. It is a little spicy and if you like me think when you read the recipe and see you are going to coat the chicken with applesauce and Worcestershire Sauce you might be apprehensive. I know I was and then I thought wait this is a Big Bob Gibson's recipe and I am going to do it. If you have never heard of Big Bob Gibson's they have won about every BBQ championship they have entered and have been on Food Network. Nuff said!
This gets messy when you do the applesauce. I also lined my pan with non-stick aluminum foil for an easier clean up. This makes an incredibly moist chicken. I did rotate my pan a few times when I checked on the chicken.
Loaf Pan Chicken
Prep time:
Cook time:
Total time:
Dry rubbed chicken cooked long and slow.
Ingredients
3/4 cup applesauce
3 tablespoons Worcestershire sauce
1 whole chicken - 3 1/2 lbs.
Dry Rub
1 tablespoon turbinado sugar
2 1/4 teaspoons paprika
1 1/2 teaspoons black pepper
1 1/2 teaspoons garlic salt
3/4 teaspoon celery salt
3/4 teaspoon salt (I omitted)
1/4 teaspoon cumin
1/4 teaspoon ground coriander (I omitted)
Instructions
Combine the dry rub ingredients. Set aside.
Mix together the applesauce and Worcestershire sauce in a small bowl. Hold the chicken over a 9 x 5 bread pan and pour the applesauce mixture over and in it. Let the excess go into the pan.
Coat the entire chicken with the dry rub, inside and out. Place the chicken in the pan, breast side up.
When you grill is around 300 degrees place the chicken in the pan on the grate where the fire is not lit. I use 2 out of 3 burners on my grill. Close the cover. Cook the chicken until it reaches 175 degrees. Let set about 10 minutes before cutting into serving size pieces.
Bob Gibson's
Maybe you'd like to try?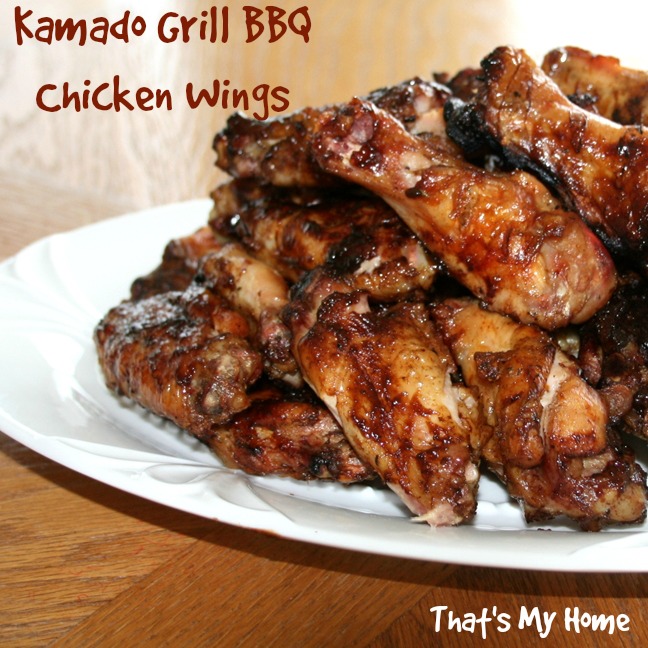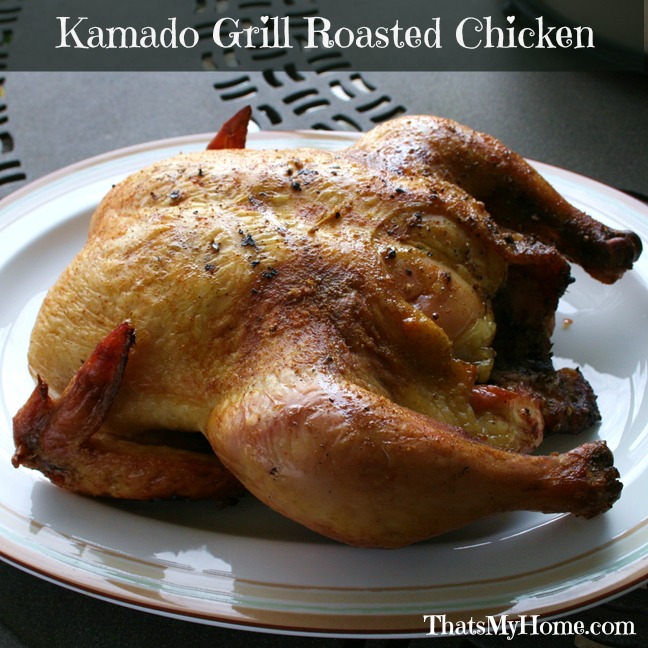 Enjoy!