Strawberries and Cream Angel Food Cake Roll – fresh homemade angel food cake with whipped cream and strawberries.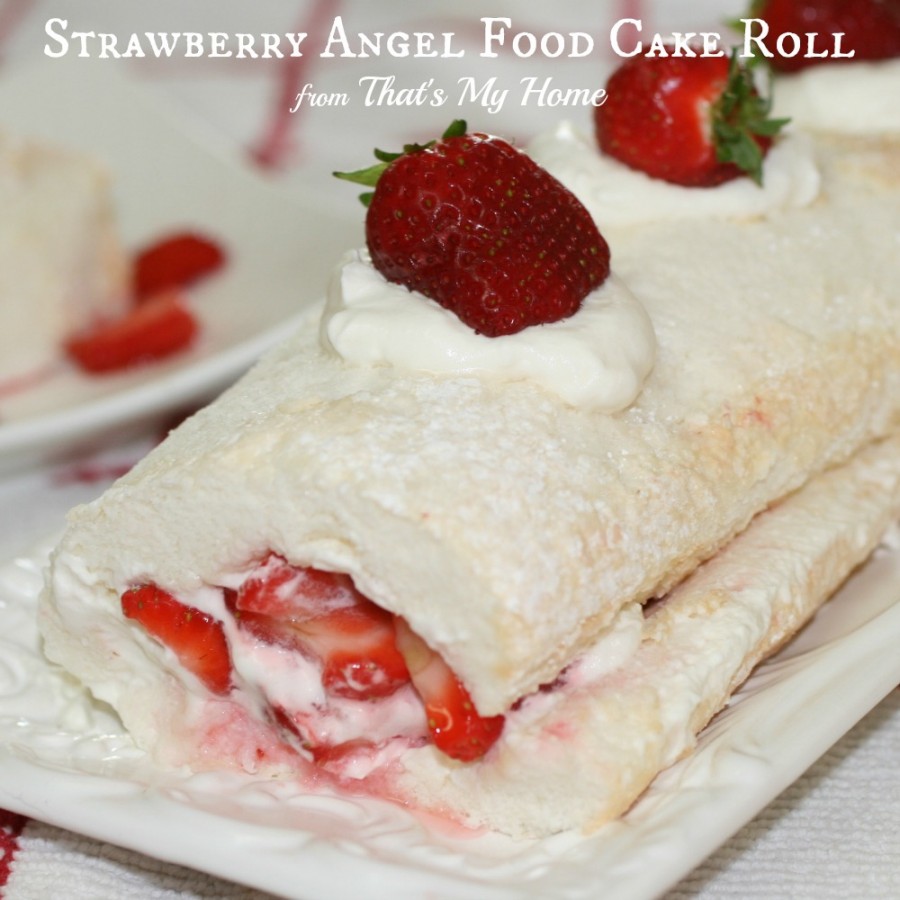 Yesterday afternoon I went to our local strawberry farm to get a bucket of strawberries. It had been raining for several days here so it was the first day they have picked them in several days. I wish I had waited a few days for things to dry out. I immediately put them in the refrigerator when I got home but today I had to find an immediate use of the berries or risk losing them. I made a batch of strawberry jam, the cake roll you see here and had to throw a pint out. So a word of caution if you go to the strawberry farm, make sure it is dry out!
You can use a angel food cake mix if you like for the cake roll, but don't let making an angel food cake from scratch scare you. This cake is so tender and light it almost melts in your mouth. If you can whip egg whites, you can make this cake. Cake flour is the key to success with this cake.
What's cake flour and why do I need to use it? Cake flour is a low protein flour that is made from soft winter wheat. It has a protein content of about 8% and is usually bleached, which gives it a very fine texture and a very light color. Because it has such a fine texture, cake flour should be sifted before incorporating it into a recipe to prevent clumping. You can substitute all purpose flour for cake flour in a pinch by using 1 cup of all purpose flour minus 2 tablespoons for each cup of cake flour called for in a recipe. You will get the best results with any recipe calling for cake flour by using the cake flour, I have found when I have made angel food cake before with regular flour it didn't have that melt in your mouth texture.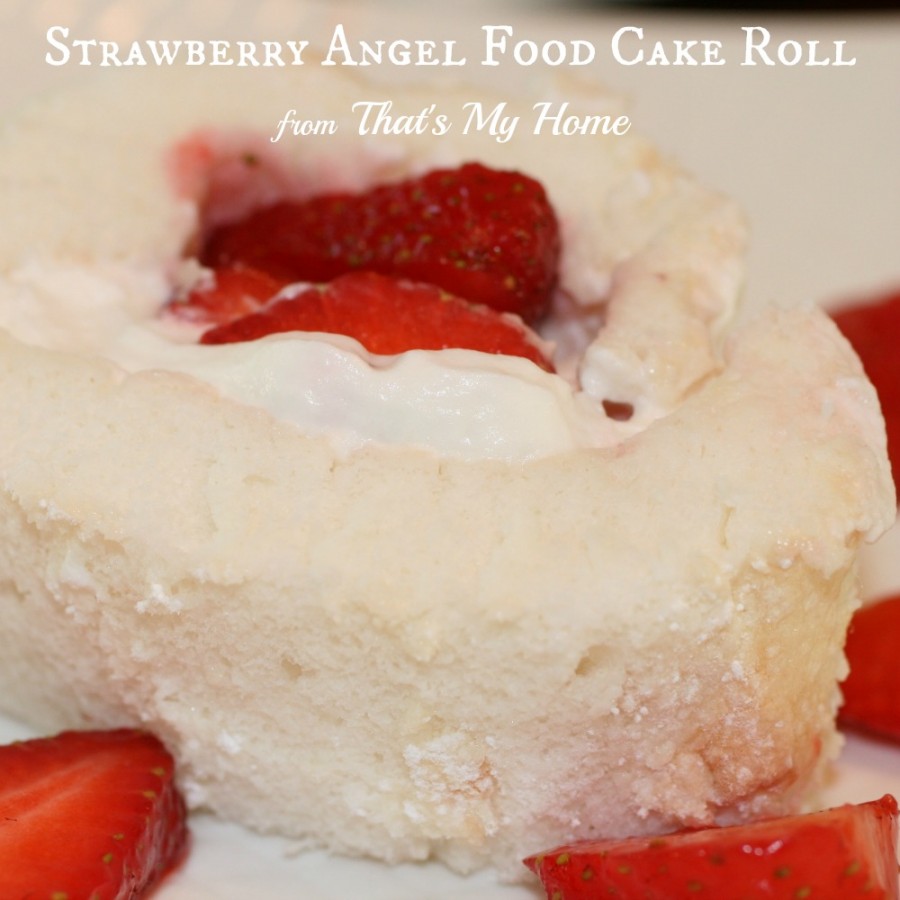 Strawberries and Cream Angel Food Cake Roll
Prep time:
Cook time:
Total time:
Strawberries and Cream Angel Food Cake Roll - fresh homemade angel food cake with whipped cream and strawberries.
Ingredients
For the Cake:
9 egg whites
1 1/2 teaspoons vanilla extract
3/4 teaspoon cream of tartar
1 cup + 2 tablespoons granulated sugar
3/4 cup cake flour
2 tablespoons powdered sugar
For the Filling:
1 1/2 cups heavy whipping cream, chilled
6 tablespoons powdered sugar
1 teaspoon vanilla extract
3 cups sliced strawberries
Powdered sugar, for dusting top of cake (optional)
Instructions
Cut a piece of parchment paper to fit a 10 x 15 inch cake. Lightly spray the pan and then put the parchment down, lightly spray it again. Set aside. Preheat oven to 350 degrees F.
Put your egg whites in a large mixing bowl with a whisk attachment. Add vanilla and cream of tartar. Whip until soft peaks start to form. Add sugar gradually 2 tablespoons at a time and whip on high until stiff, glossy peaks form. Fold in flour 1/4 cup at a time. I used a sifter just to keep the lumps out. Spread batter out in your prepared pan. Bake for 15 - 18 minutes or until cake springs back when lightly touched.
While cake is baking get a clean towel and sift confectionery sugar over it. Turn the cake out on it after it cools for the 5 minutes. Carefully peel off the parchment paper. Starting on the longest side carefully roll the cake up in the towel. Let cool completely.
Meanwhile, in a medium bowl, beat the cream speed until it begins to thicken. Add powdered sugar and vanilla; beat until soft peaks form. Gently fold in the strawberries. Store in the refrigerator until ready to use.
Unroll cooled cake; spread filling to within ½-inch of edges (you will have some filling leftover). Roll up again. Place seam side down on a serving plate; sprinkle with additional powdered sugar, if desired.
Maybe you'd like to try?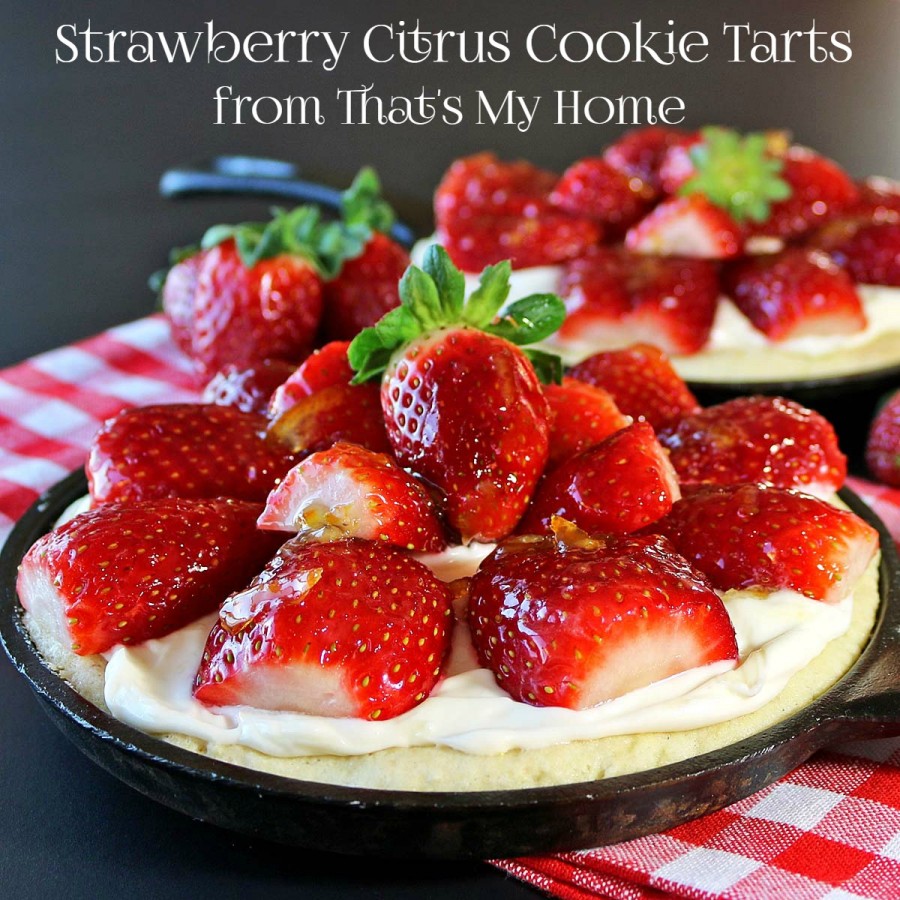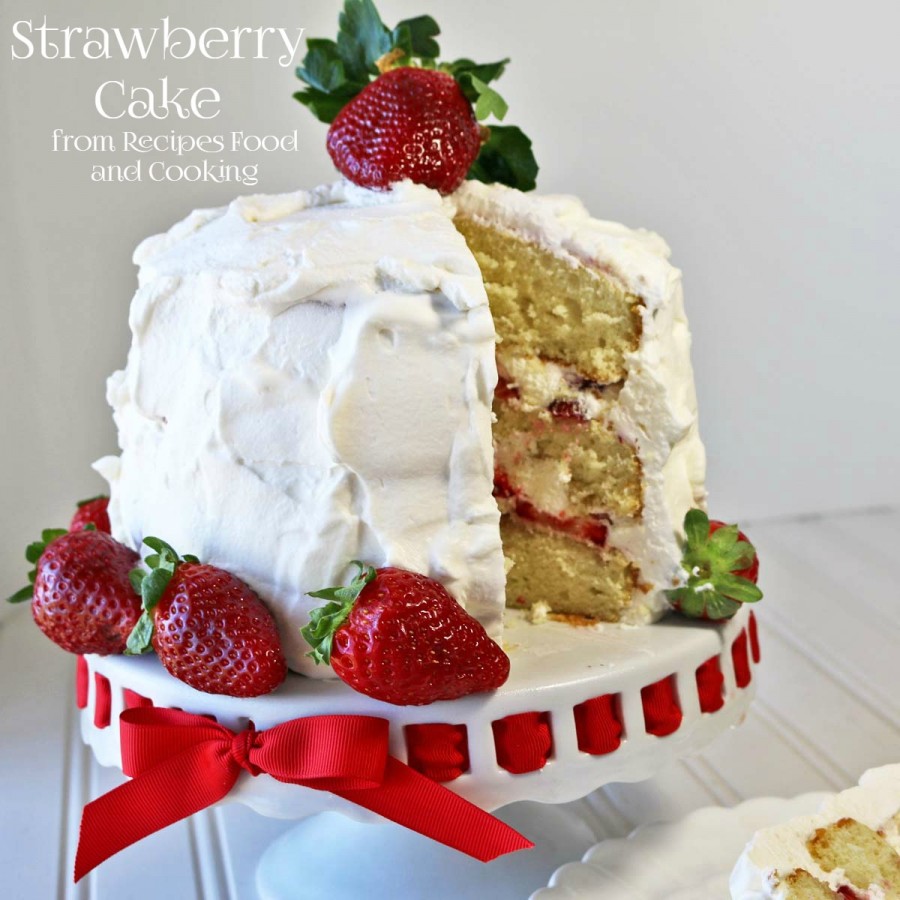 Enjoy!