Turtle Rice Krispy Bars with caramel, pecans and chocolate.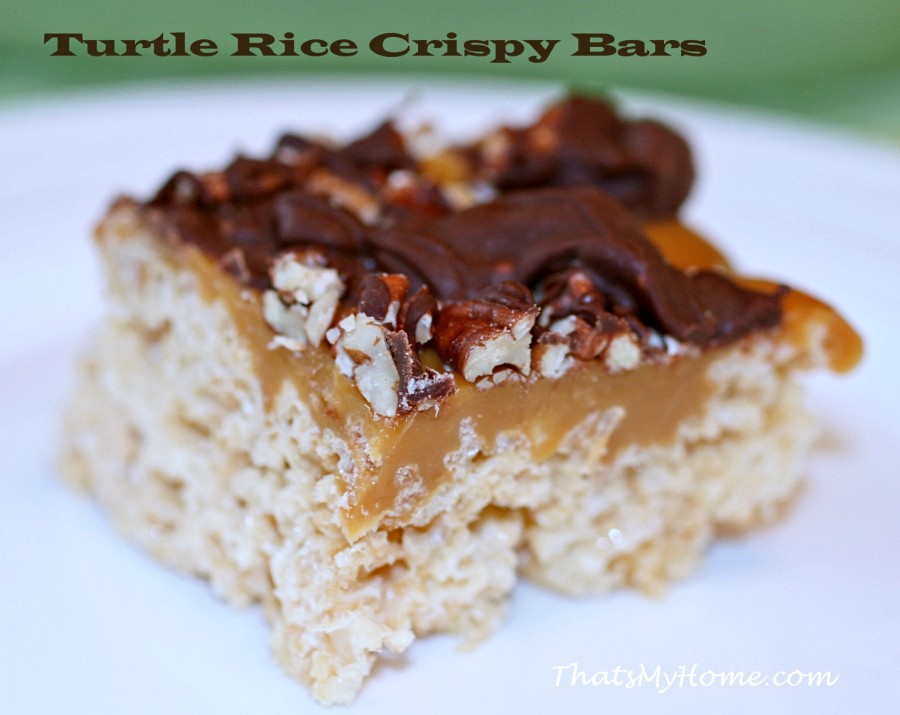 Turtle Rice Krispy Bars
My grandmother loved making rice krispy bars, I can only imagine what she would think of this recipe. You could count on going to her kitchen and finding a treat or two that would satisfy your sweet tooth and rice krispie treats were always a possibility. I think she took them to every family function and the kids would scarf them down. First thought you would have to pass by the candy jars on the way to the kitchen. I always looked for the orange slices that would be oh so fresh. We had a dime store when I grew up with a big candy counter at the front of store and I would go with her often to pick out the candy to fill the jars with.
I thought of my grandmother often the other day while baking because my cousins and aunt were coming in for a couple of days. I had to make rice krispy treats for them but decided to step them with caramel, chocolate and toasted pecans.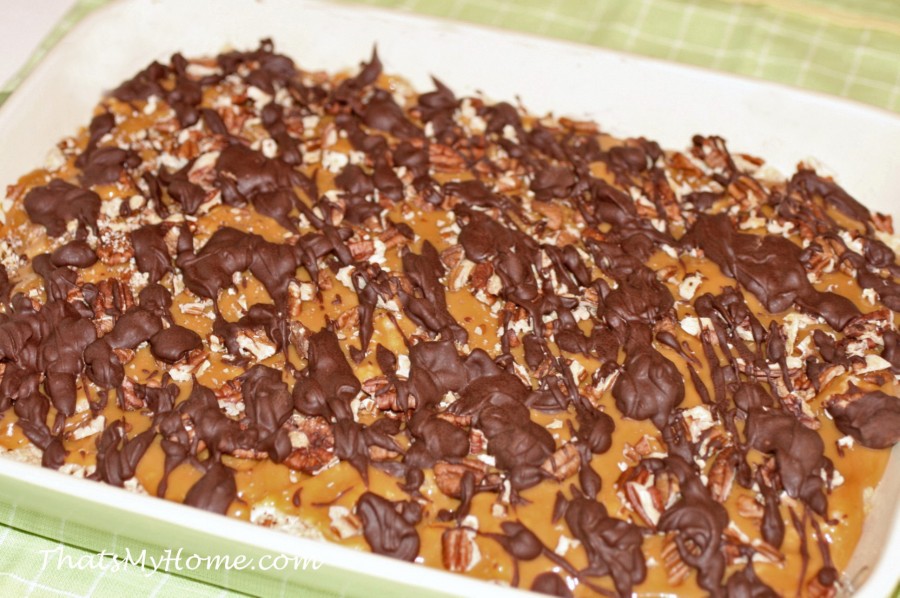 Turtle Rice Krispy Bars
Prep time:
Cook time:
Total time:
Turtle Rice Krispy Treats are rice krispy treats covered in caramels, pecans and chocolate.
Ingredients
6 cups rice krispies
10 oz. marshmallows
4 tablespoons butter
1 package Kraft caramels
1/4 cup heavy cream or evaporated milk
1 cups pecans
1 cup chocolate chips
1/4 cup heavy cream or evaporated milk
Instructions
Spray a 9 x 12 pam with cooking spray or grease pan with butter.
Toast pecans in a 350 degree oven. Bake for 6 - 8 minutes. Watch closely so they do not burn. If you can smell them, check them.
Melt butter, add marshmallows. Heat over medium low heat until melted stirring all of the time to prevent scorching. When the marshmallows are melted stir in the rice krispies. Dump into prepared pan. Spread out until smooth on top.
Melt caramels with cream over low heat. Pour over rice krispies. Immediately scatter pecans over and lightly press down on them to make sure they adhere to the caramel. Caramel will still be hot so be careful.
Melt the chocolate chips in the microwave for about 1 minute, stir in cream. If not fluid enough to spatter on top of caramel heat another 15 - 30 seconds. Use a spoon and spatter the chocolate over the top.
If you are wanting to serve this quickly, put it in the fridge for about 30 minutes or until chocolate sets. Cut into bars and serve.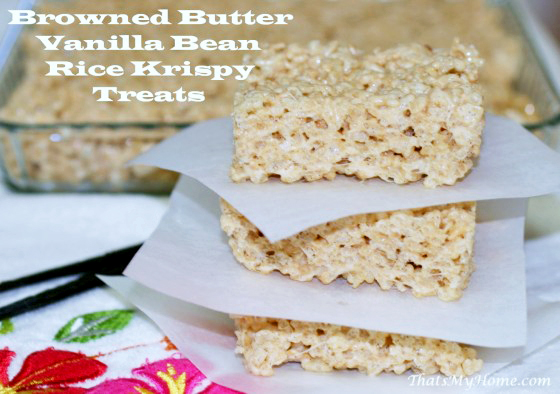 Rice Krispy Treats with M&M's and Chocolate Drizzle