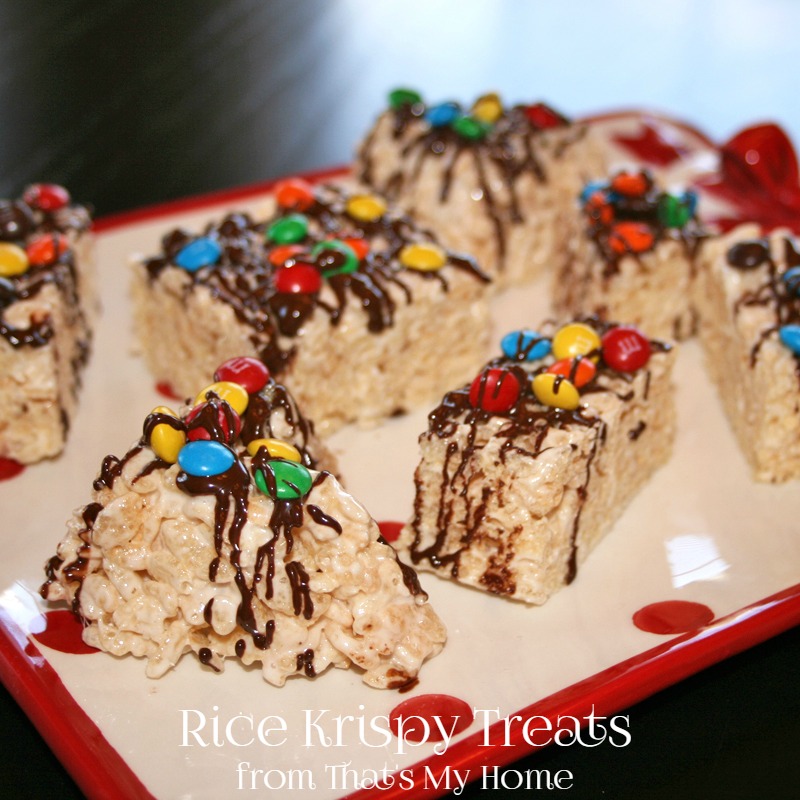 When I was in a store the other day I noticed a bag of rice krispy treats covered with chocolate and candy at $7.00 a bag for 6 ozs. Here is my version of that treat and it won't cost you nearly that much to make them! These treats are perfect for your kids school parties.
Rice Krispy Treats was something you could always count on to be in our Grandmothers kitchen. They were one of her favorite things to make as she knew her grandchildren loved them. I think she almost made them weekly. She would of loved this version of them and all of the other ones we see out there now.
Rice Krispy Treats
Prep time:
Cook time:
Total time:
Marshmallows and rice krispies were made to go together.
Ingredients
1 10 oz. bag marshmallows
4 tablespoons butter
1 teaspoon vanilla
5 cups Rice Krispies
2 cup chocolate chips
2 teaspoon oil
mini M&M's
Instructions
Melt marshmallows with butter over a double boiler. (Or on the stove if you want to stand there watching it) Remove from heat and add rice krispies. Stir to mix well. Press mixture into a buttered 9 x 13 pan. Set aside to firm for several hours.
Cut into desired shapes or bars.
Melt chocolate with oil in microwave. Put into a small pastry bag or a plastic bag. Cut off corner. Drizzle chocolate over treats and add candy.
Allow to set before serving.
Note: You can cut the rice krispy treats into shapes using a greased cookie cutter. Try hearts for Valentine's Day.
Try some Browned Butter Vanilla Rice Krispy Treats?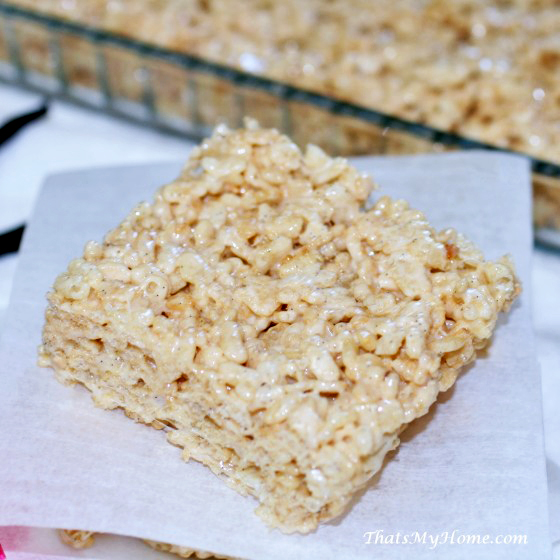 Maybe some Turtle Rice Krispy Treats?