Chicken in a Italian tomato sauce with a creamy cheese sauce topped with mozzarella cheese.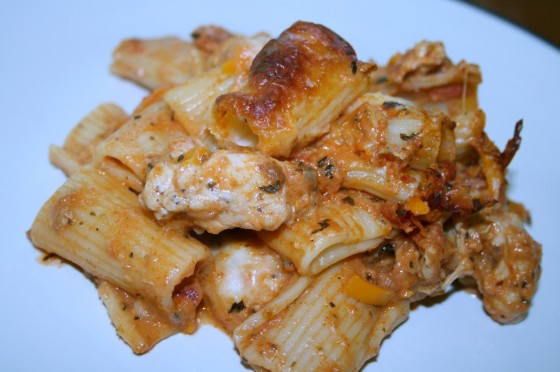 I needed a dish to take to a friends house last week and I finally decided to try this recipe for Cheesy Chicken Rigatoni. It was wonderful! I made it the night before and put in a carrier until I got where I was going to bake it for lunch. I love the sauce recipe, you really don't even individually taste the cheddar cheese and cream cheese in it but together do change the sauce to a smooth and creamy one.
I used chicken breasts in this recipe and if you notice I browned them and then refrigerated them until the sauce was ready to be finished. I didn't want the chicken to overcook and it would have if I would of left it to cook in the sauce the entire time. This way the chicken stays nice and moist. I do this with about everything if I am using chicken breasts. I know I could of just taken out a pan and fryed it quickly right at the end, but the way I do it puts those delicious chicken bits in the sauce right from the beginning.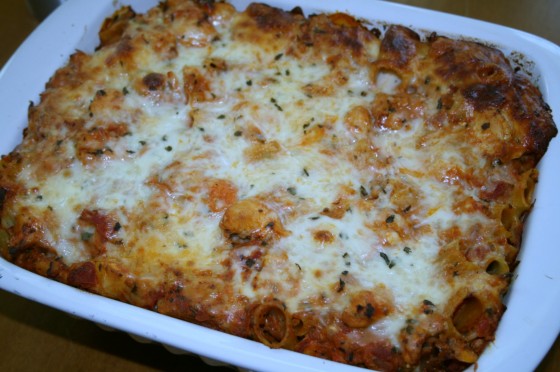 Cheesy Chicken Rigatoni
Prep time:
Cook time:
Total time:
Chicken in a Italian tomato sauce with a creamy cheese sauce topped with mozzarella cheese.
Ingredients
1 1/2 lbs chicken breast tenders
2 tablespoons oil
1 medium onion
1 cup red or orange peppers
1 jar traditional spaghetti sauce
1 can water
1 can petite tomatoes
1 cup sharp cheddar cheese
4 oz. cream cheese
1 lb. rigatoni
salt
pepper
3 – 4 garlic cloves
1/2 t. oregano
1 tablespoon basil
1 1/2 cups mozzarella cheese – for top
1/4 cup Parmesan cheese – for top
1/4 teaspoon crushed hot peppers – optional
Instructions
Cut chicken tenders into bite size pieces. Brown quickly and put in a bowl, refrigerate until last 15 minutes of cooking sauce.
Add the onions and peppers and saute them until they start to cook. Add tomatoes, spaghetti sauce, water and spices. Cook for 30 minutes over medium heat.
Cook noodles for about 6 minutes, they should just start to be getting soft. You want them really ala dente, they will finish cooking in the oven. Drain and put in a large bowl.
Preheat oven to 350 F. Grease a 9 x 13 pan.
Add chicken back into sauce. Cook for 5 minutes. Add in the cream and cheddar cheeses. Stir in the cheeses until they melt. Add the sauce to the pasta in the bowl. Mix well and pour into prepared pan. Top with mozzarella and parmesan cheeses.
Bake for 30 – 45 minutes, if it starts to get too brown cover with foil. (I made it ahead and it took a hour to bake with it being cold when it went in the oven)
Maybe you'd like to try our?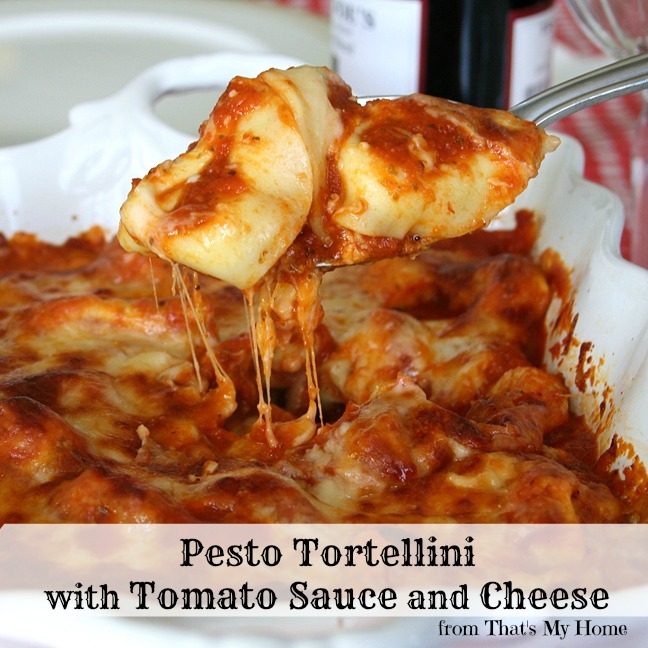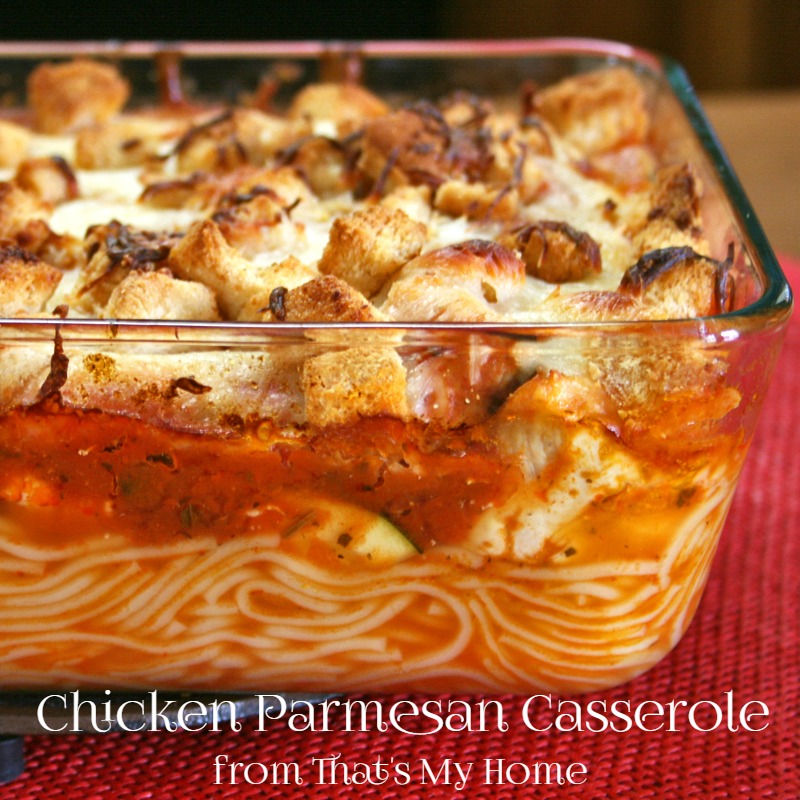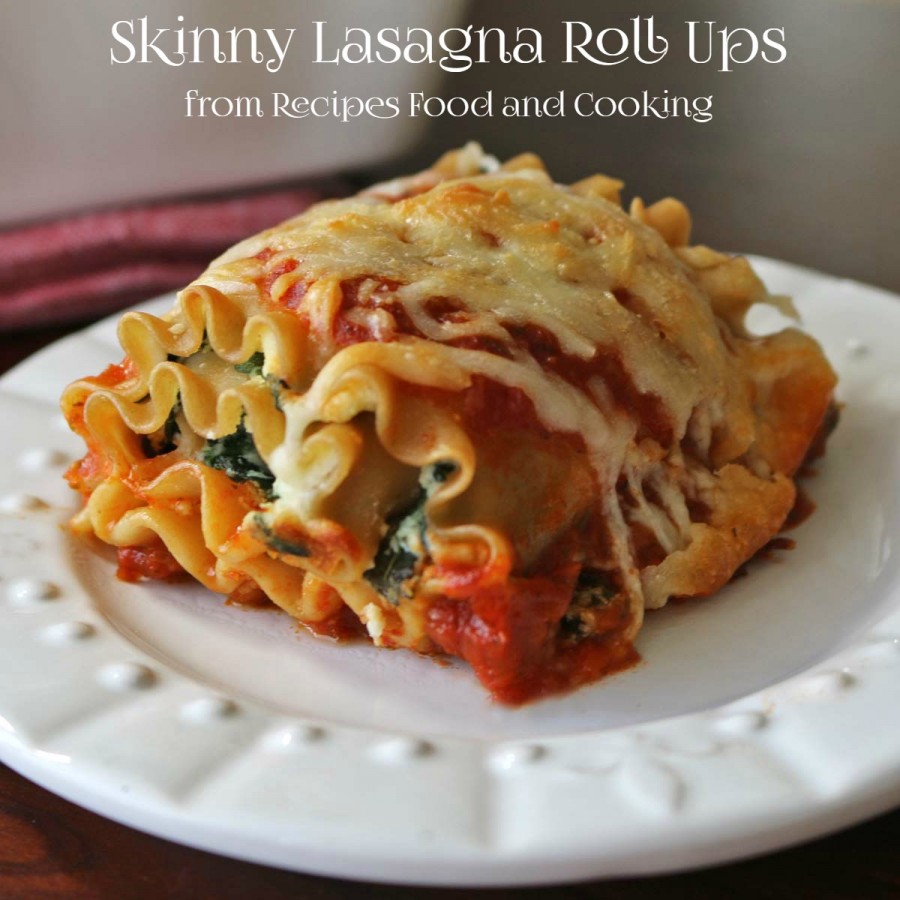 Enjoy!