At our house this was always Santa's favorite cookie!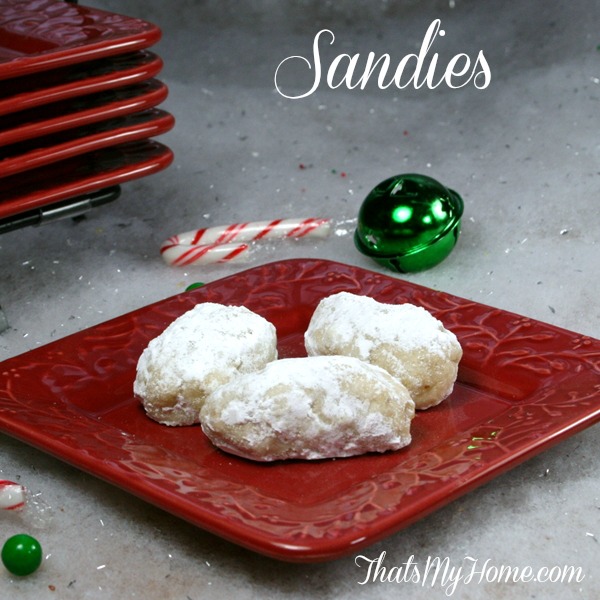 At our house when we started baking Christmas cookies, we always started with this one. We were told it was Santa's favorite cookie and also my dads. My mom and her sister always disagreed which recipe was right, the one with butter or shortening.
You roll the cookies in confectionery sugar right after they are baked, I use a sifter now to avoid burnt fingers. After I do this I then roll them so they get completely covered in the sugar.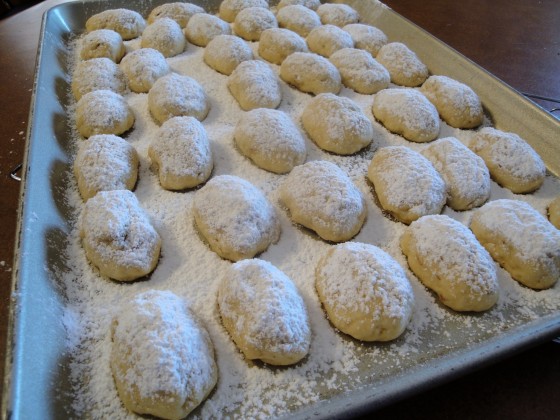 Santa's Favorite Cookies
Prep time:
Cook time:
Total time:
Santa's favorite cookies
Ingredients
1 C. shortening
1/4 C. confectioner's sugar
2 t. vanilla
1 T. water
2 C. flour
1/2 C. chopped walnuts
Instructions
Cream together the shortening and sugar. Add remaining ingredients and mix well.
Roll into a shape like a pecan. Bake at 325 degrees F. 10-12 minutes until bottoms are lightly browned. Quickly transfer to rack with wax paper under it. Have confectioner's sugar in a sifter and sprinkle over cookies. Dip bottoms in confectioner's sugar. Place cookies back on rack and lightly sift again. Cool.
Try our recipe for?