Sparkling Snowflake Cookies, these are so pretty on a cookie tray!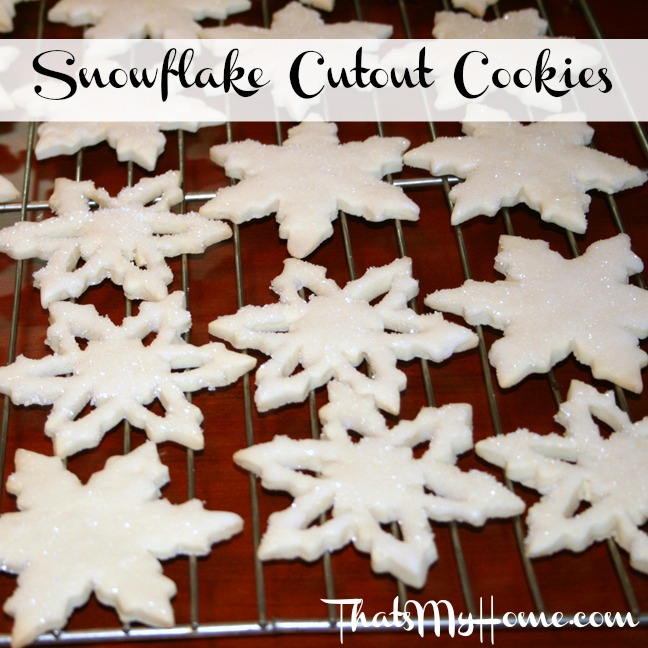 Sparkly Snowflake Cookies
Sparkly Snowflake Cookies are easy to make. I roll out my dough on the backside of the cookie sheets so I don't have to move the cookie dough before baking. This helps cutout cookies to keep their shape.
I also put them in the fridge for 10 minutes before baking, again this will help the cookies to hold their shape and not spread as much.
I would not ship these cookies if you are considering sending them to someone. Because of all of the points they are likely to arrive damaged no matter how carefully they are packed. So what ships well? Cookie Bars and Brownies are best or cookies with rounded edges. Pick a heavy box to ship them in. I wouldn't send frosted cookies either as it could soften or melt in the box. Stick to ones that don't need frosting or use confectioners sugar. I would also wrap them individually if you can.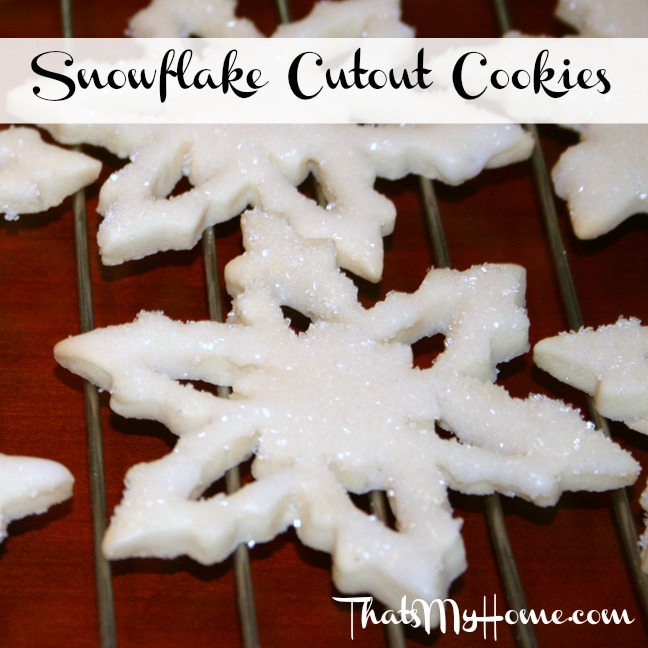 Sparkly Snowflake Cookies
Prep time:
Cook time:
Total time:
Sparkly, shimmery and buttery best describe these easy to make roll out Snowflake Cookies.
Ingredients
1 cup butter, softened
1 cup confectioners' sugar
1 egg
1 teaspoon vanilla extract
1/2 to 1 teaspoon almond extract
2-1/2 cups all-purpose flour
1/2 teaspoon salt
GLAZE
1-1/2 cups confectioners' sugar
1 tablespoon light corn syrup
1/4 teaspoon vanilla extract
2 to 3 tablespoons water
White edible glitter or coarse sugar
Instructions
In a large bowl, cream butter and sugar until light and fluffy. Beat in egg and extracts. Combine flour and salt; gradually add to the creamed mixture and mix well.
Divide dough in half. Place one portion in a small bowl; shape the other portion into a 5-in. log. Cover both and refrigerate for 1-2 hours or until easy to handle.
Divide dough from bowl in half. On a lightly floured surface, roll out one portion to 1/8-in. thickness. (Refrigerate other portion until ready to use.) Cut nine medium snowflakes and six large snowflakes with cookie cutters.
Carefully place 1 in. apart on greased baking sheets. Using small decorating cutters, cut out desired shapes to create designs in snowflakes. Use a toothpick to help remove the cutouts. Cut six small snowflakes and place 1 in. apart on another baking sheet.
Bake medium and large snowflakes at 375° for 6-1/2 to 7 minutes and small snowflakes for 6 minutes or until bottoms are lightly browned. Remove to wire racks to cool.
Bake at 375° for 8-10 minutes or until lightly browned. Remove to wire racks to cool.
For glaze, in a small bowl, combine the sugar, corn syrup and vanilla. Gradually add enough water to achieve desired consistency. Brush over icicles and snowflakes; sprinkle with glitter or sugar.
Let stand for at least 5 minutes or until set.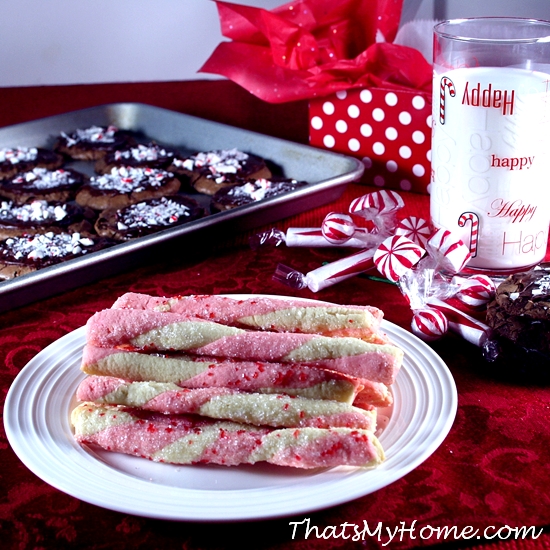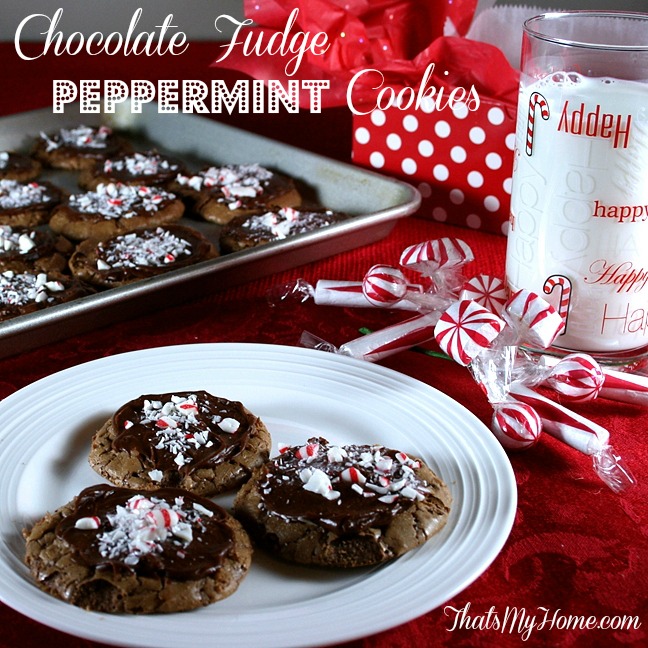 This post contains an affiliate link.