Peppermint flavored butter cookies made into Peppermint Stick Cookies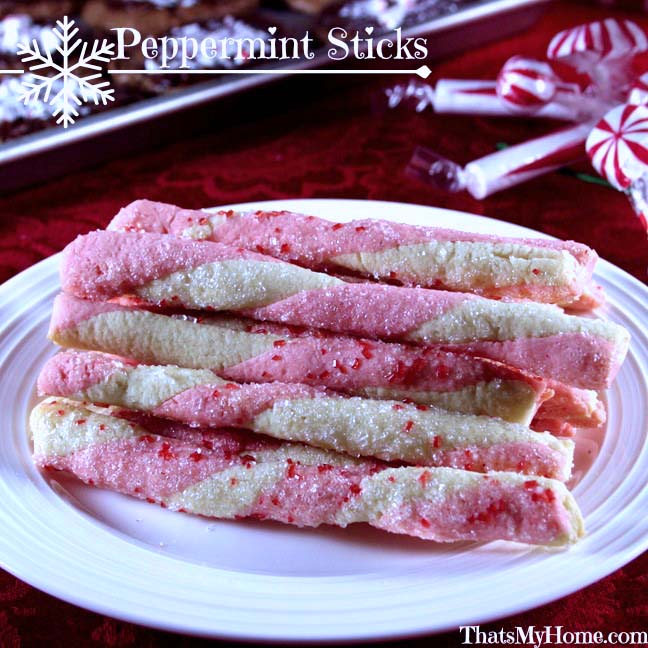 Peppermint Stick Cookies
Are you getting ready for Christmas now that Thanksgiving is over? I am doing some holiday baking to share with you and kind of sad that I am not putting up a tree this year. I am in the process of trying to sell my house and got one of those Pods and all of my Christmas stuff is in there. I never expected it would take so long to sell my house but it has and everything is in it! Dishes, decorations, my village, well all of it. I do have a picture of one of my trees from last year so I can look at it. LOL Maybe I should print an 8 x 10 and hang it on the wall where the tree should be.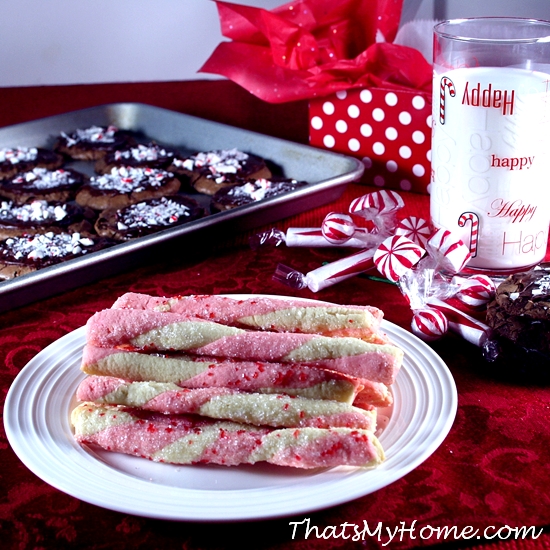 Or I could go get some of those hanging thingys they are advertising now and get a string of lights and make a tree. I'm not spending Christmas here so I won't miss it much I hope, there is always next year.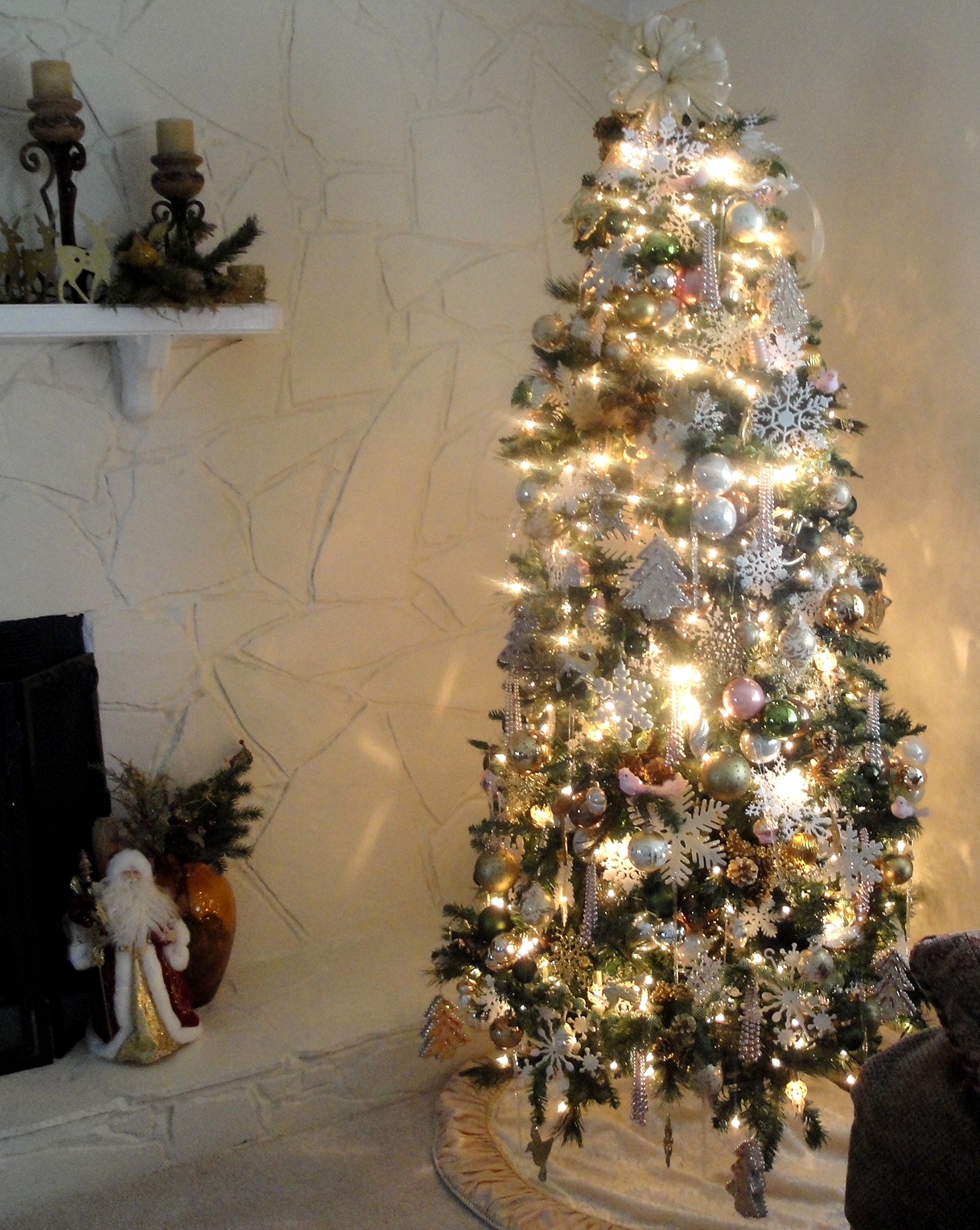 I made this cookies yesterday as an extra cookie to go in my The Great Food Blogger Cookie Swap I participated in. I was going to make candy canes but decided they might not ship well so did them as sticks instead. I really like them as the sticks and will be doing them again. On the 11th I will publish my recipe I used for the swap along with the other food bloggers who swapped. I sent out 3 dozen cookies and will get three dozen back. I have already got 2 of them and they were amazing! The best part about this swap is that we raised $13,778.40 for Cookies for Kids' Cancer! That's the real amazing part! That is a whole lot of cookies!!!
Peppermint Stick Cookies
Recipe type:
Christmas Cookies
Prep time:
Cook time:
Total time:
Peppermint flavored butter cookies made into Peppermint Stick Cookies
Ingredients
2 cups plus 1 tablespoon flour
1/2 teaspoon baking powder
1/2 teaspoon salt
1/2 cup butter
2/3 cup sugar
1 large egg
1 egg white
1 teaspoon peppermint extract
4 - 5 drops red food coloring
1 egg white
sanding sugar if using
Instructions
In a small bowl combine flour, salt and baking powder. Set aside.
In your mixer bowl add the butter and sugar. Beat until smooth, about 1 minute. Add the egg, egg white and peppermint extract.
On low speed add the flour mixture. Remove half of the dough and add the red food coloring to the remaining mixture in the bowl.
Flatten each piece into a 8 inch disk. Wrap in saran wrap and refrigerate for 2 hours.
Heat oven to 350 degrees. Line baking pans with parchment or spray well with baking spray.
Roll each dough packet into a 8 x 10 piece on a floured surface. Cut lengthwise into 16 I/2 inch strips. Cut each piece in half crosswise, you should have 32 strips 5 x 1/2 inch. Roll to make 6 inch ropes. Cover with a clean towel while you repeat with remaining dough.
Twist together the red and white dough. If you want to do candy canes then you will curl a hook in one end. Just lay them on your pan if you are doing sticks. Brush with egg white and sprinkle with sugar if using.
Bake for 8 - 10 minutes until firm and golden on the edges. Remove to a wire rack to cool.
calories each, 3 g. fat, 2 g. protein, 12 g. carbohydrate, 1 g. fiber, 52 mg. sodium, 15 mg cholesterol
family circle 2006

Chocolate Fudge Peppermint Cookies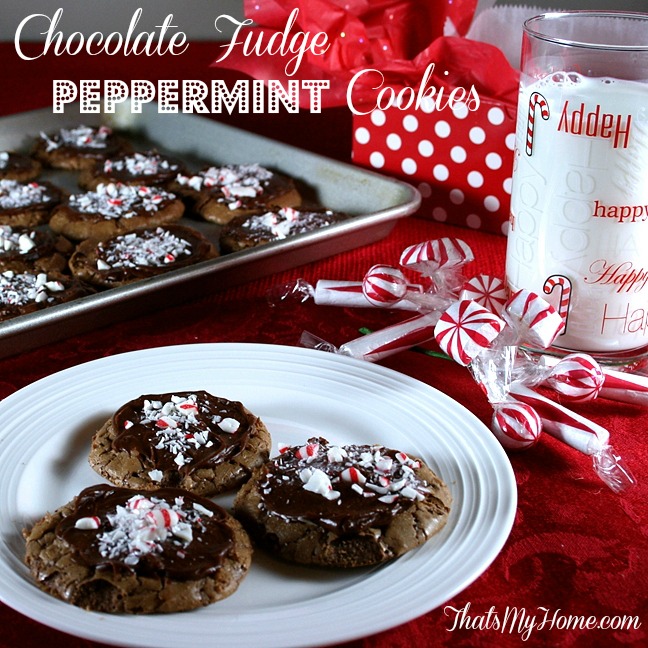 Pin It!