German Tomato Soup is made with ground beef, onions and cabbage in a tomato based broth.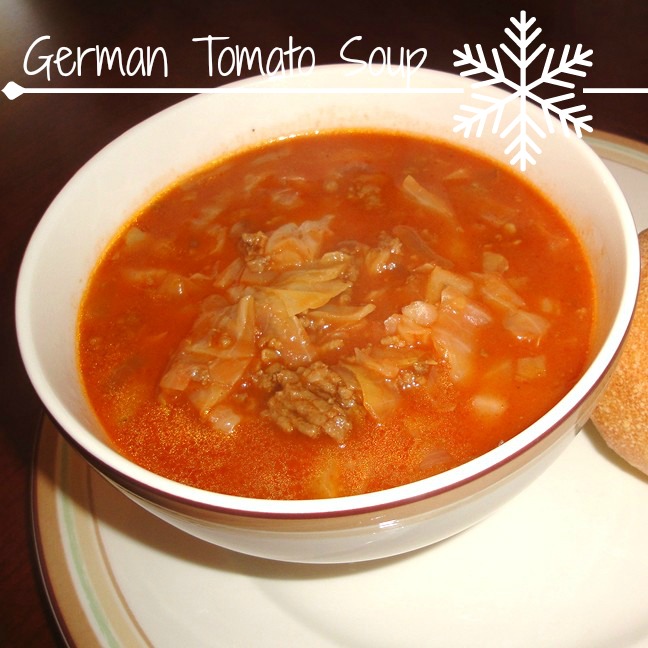 The Villager's German Tomato Soup
This was one of mom's favorite soups. Years ago when I sold real estate I listed the house of a woman who cooked at the Villager at the time. She shared the recipe with me. It is easy and pretty quick to make.
The Villager's German Tomato Soup
Prep time:
Cook time:
Total time:
Ground beef, cabbage and tomatoes make up this tasty, delicious soup. Perfect on a cold winter day.
Ingredients
1 1/2 lbs. ground chuck
1 49 oz. can tomato soup
3/4 head cabbage shredded
4 T. A1 Steak Sauce
3 T. worcestershire sauce
1 C. chopped onion
1 C. water
Instructions
Brown ground chuck and onion, add cabbage and water. Cook until cabbage is tender.
Add A1, tomato soup and worcestershire sauce.
Heat through and then add 2. C. milk. Bring to just before a boil and serve.
Note: You could also make this in the crockpot and let it cook all day. I would brown my ground beef first if doing that.