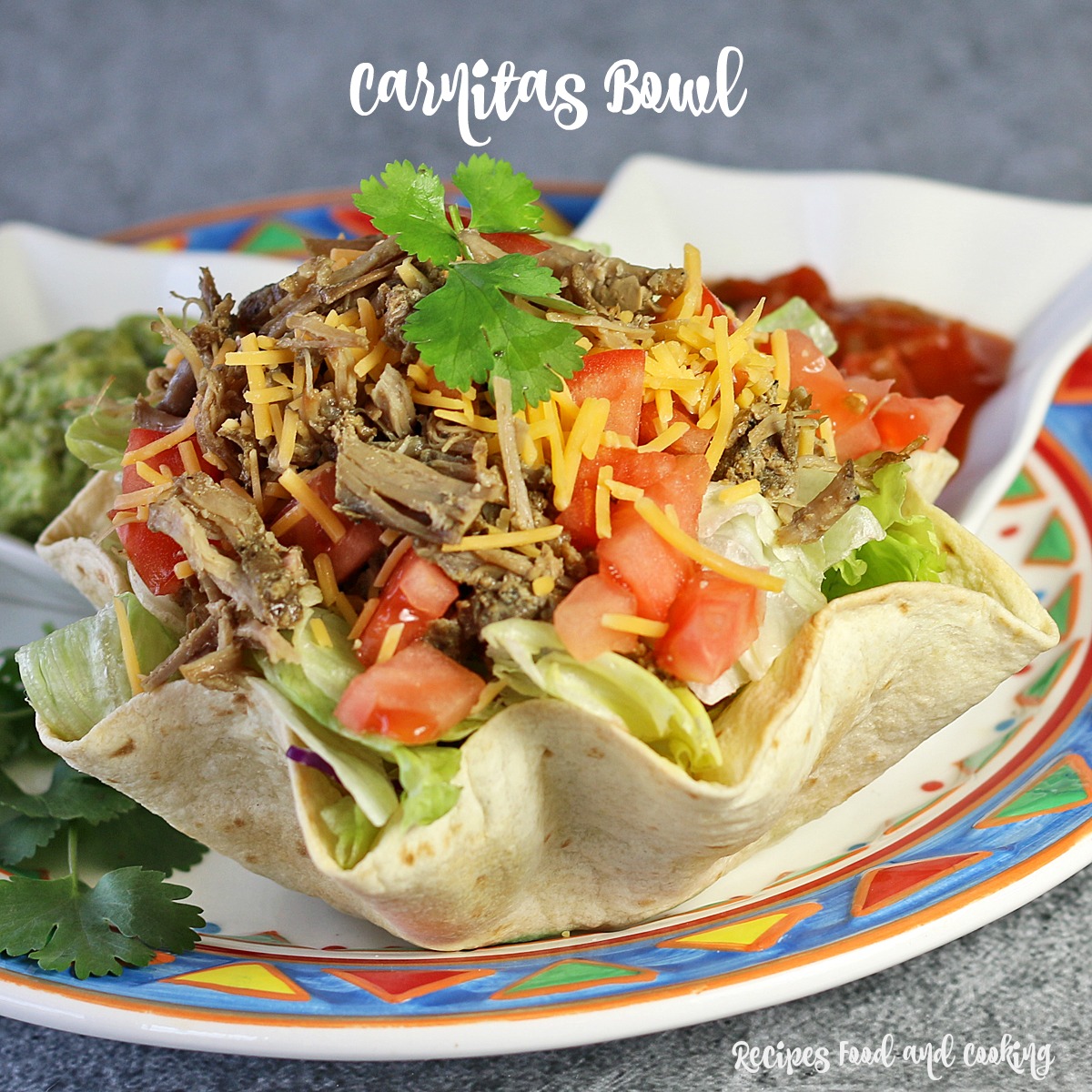 Carnitas Bowl
We love Mexican in this house and especially a good salad. I used the Smithfield seasoned carnitas pork to make the carnita meat. It comes all seasoned and once you put it in the pan you just need to bake it so that it can be shredded. Mine took about 2 3/4 hours but you can do it also in your electric pressure cooker or Insta Pot. Then it only takes a hour to cook. How's that for saving time?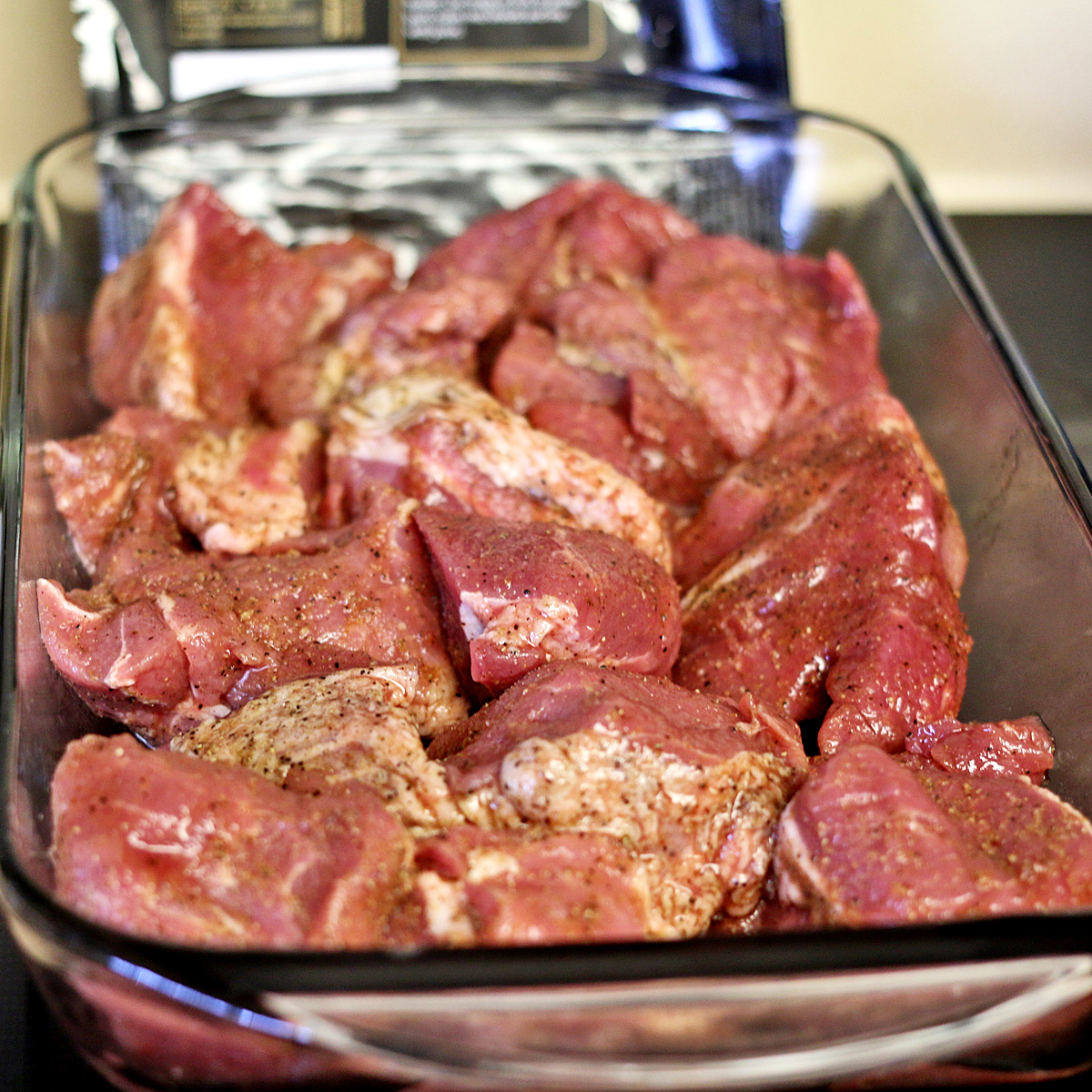 Above is what the pork looks like coming out of the packaging it is in. We really liked the flavor of the pork, in fact so much we've cooked up 2 in the last week. It would also make good tacos, enchiladas or burritos. are made with baked flour taco shells, lettuce, tomatoes, pork carnitas, cheese and cilantro.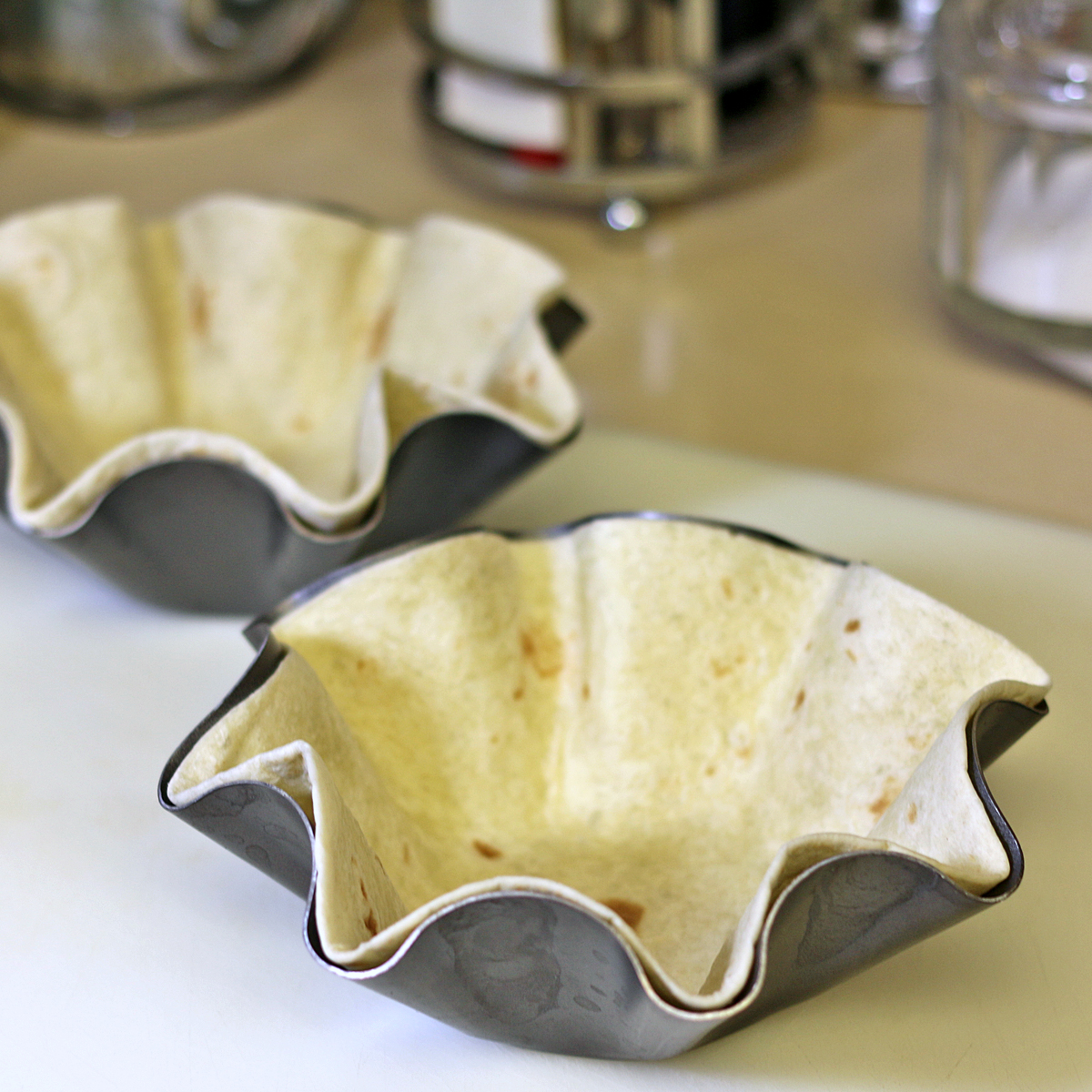 To make the bowls I used these special pans made just for them. They bake in about 15 minutes for a healthy twist. You can also drape a room temperature flour tortilla over an oven safe bowl.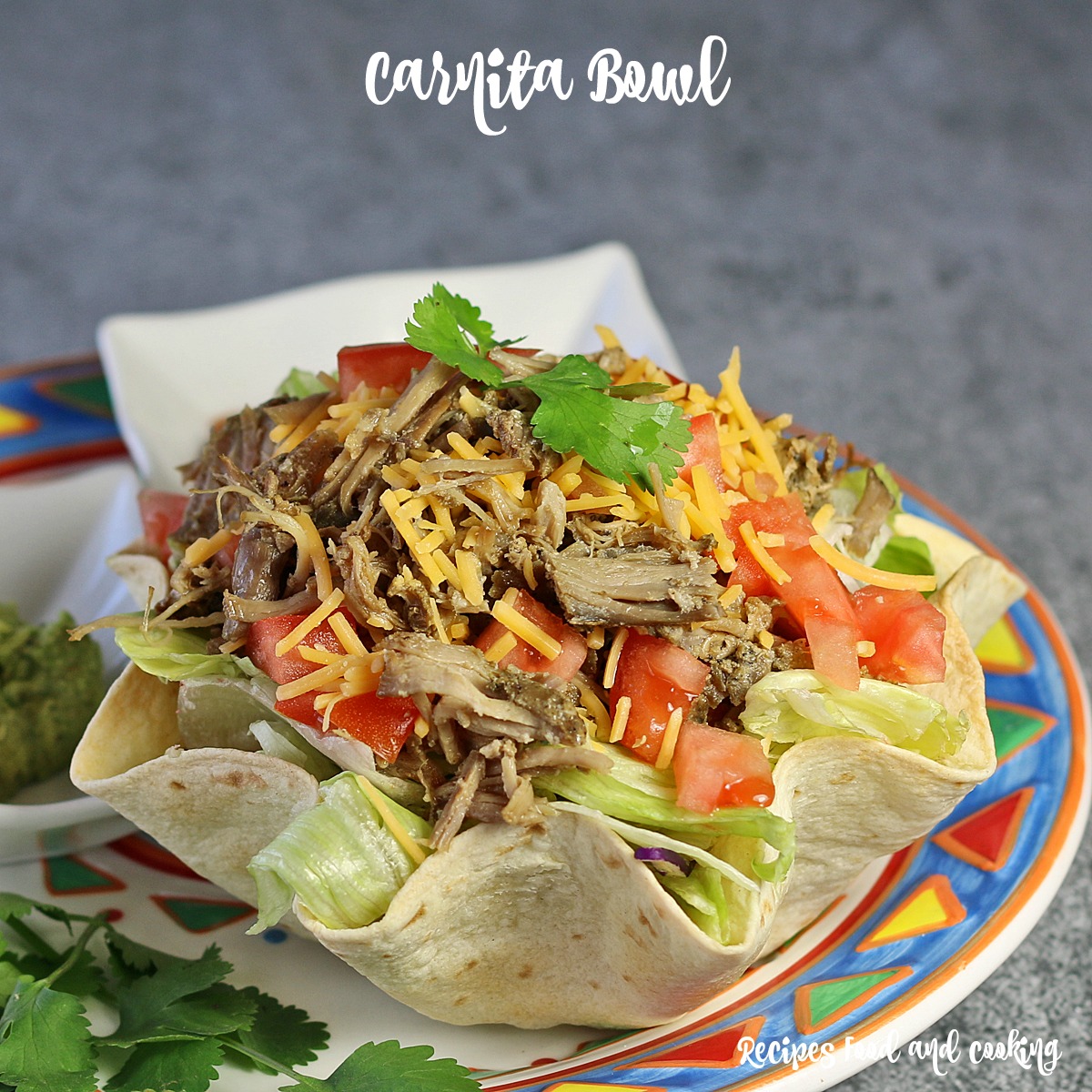 Carnita Bowls
Author:
Mary Ellen @ Recipes Food and Cooking
Recipe type:
Pork, Easy, Mexican
Prep time:
Cook time:
Total time:
Carnita Bowls are made with baked flour taco shells, lettuce, tomatoes, pork carnitas, cheese and cilantro. All can be made ahead and assembled later.
Ingredients
1 package Smithfield brand Pork Carnita meat
flour taco shells
lettuce or prepared salad mix
tomatoes
cilantro
cheese
guacamole
salsa
sour cream
Instructions
Cook the meat according to package directions. Mine took about 2 3/4 hours at 350 degrees until the pork can be easily shredded.
Have the flour tortillas at room temperature. Shape the tortilla inside of the taco pan. You can also drape the tortilla over an ovenproof bowl. Bake for about 15 minutes at 400 degrees until shell is hard. Cool.
Add the lettuce to the taco bowl. I use a prepared salad mix we love.
Then top with the warm shredded pork.
Add the cheese.
Serve with salsa, sour cream and guacamole on the side.
Would you like to see a few other of our Mexican recipes?
Pressure Cooker Carnitas Lettuce Wraps (Coming this Thursday)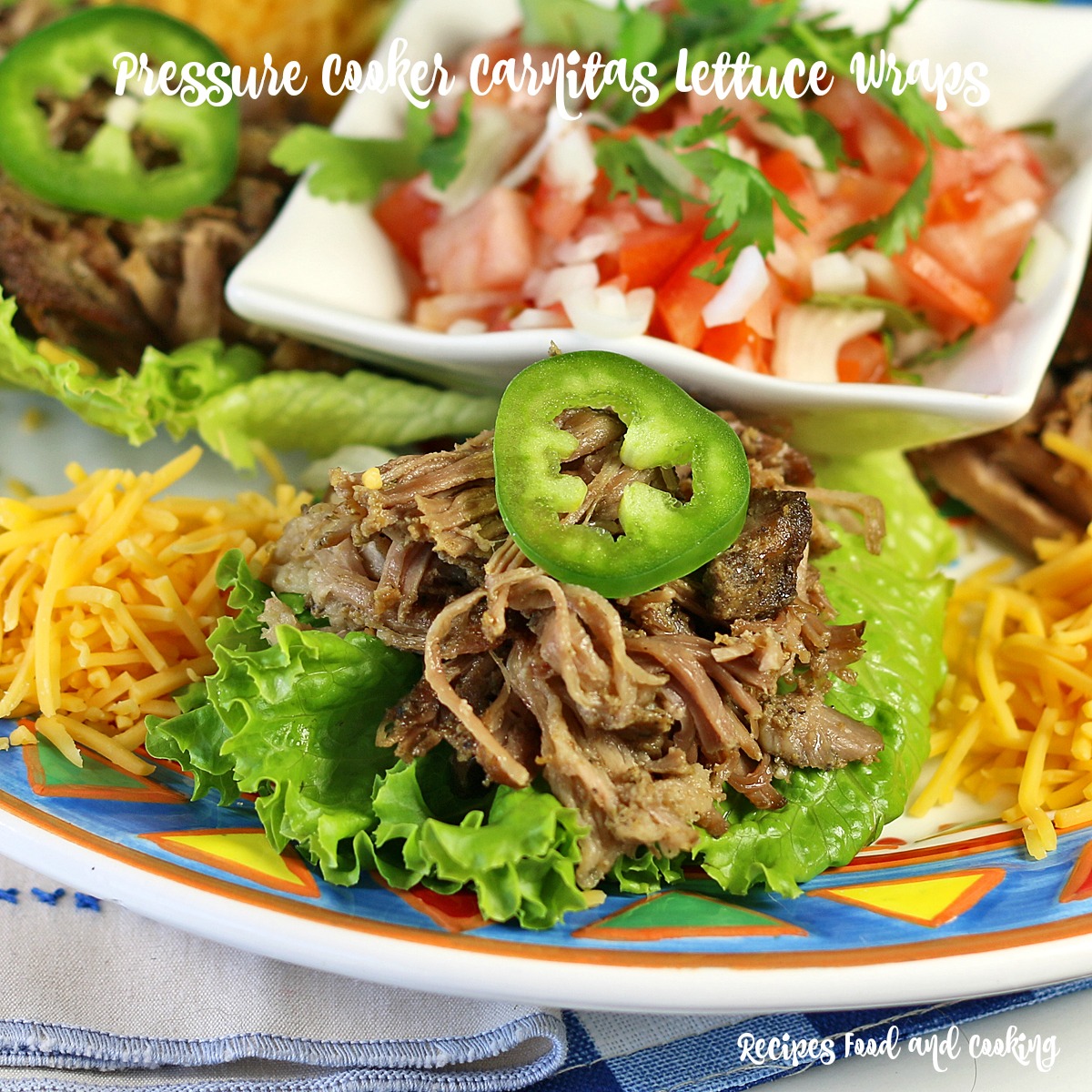 Chicken Enchiladas with Green Chili Sour Cream Sauce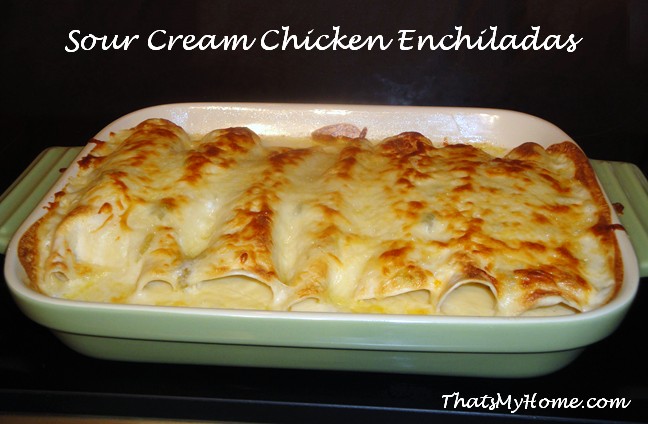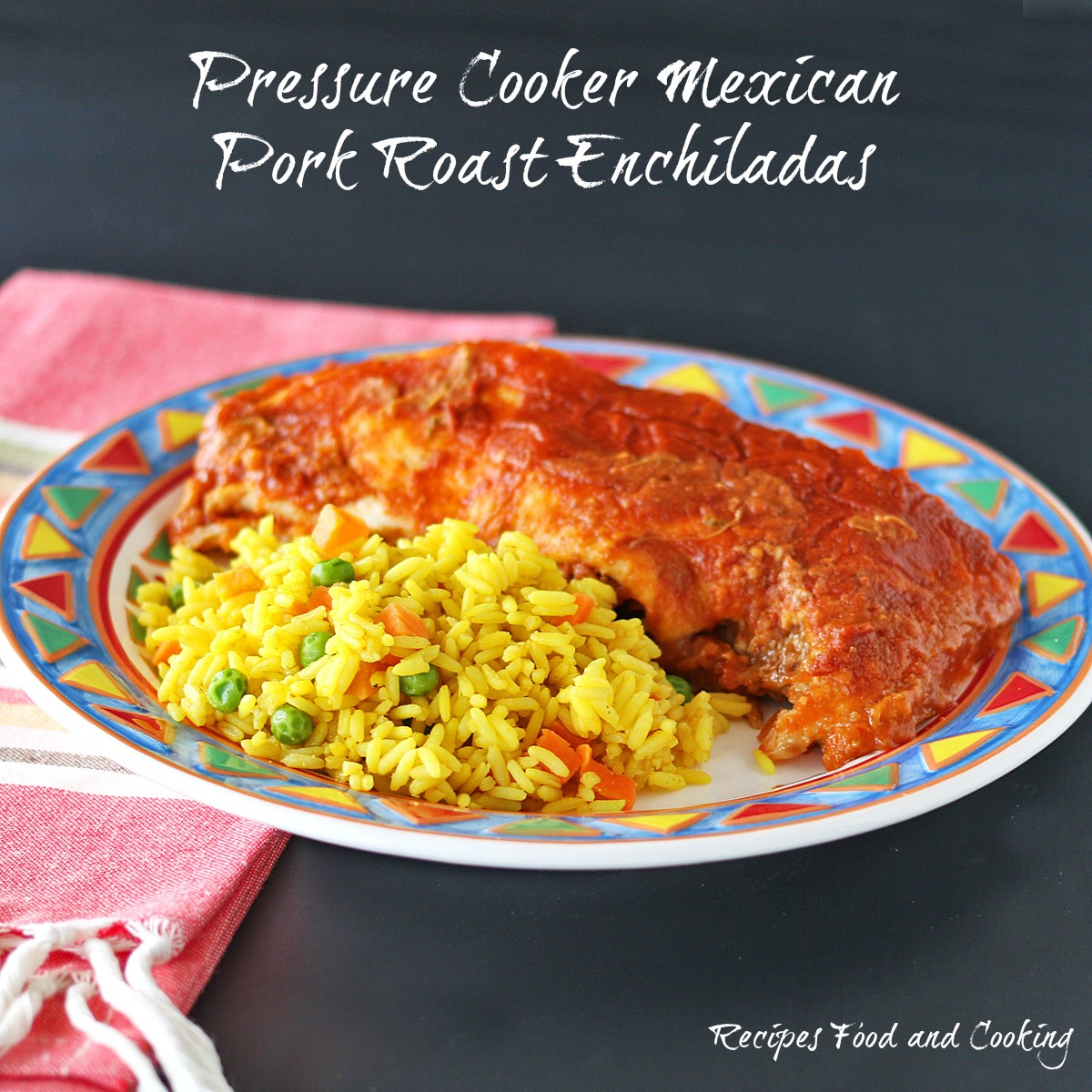 Pin It!