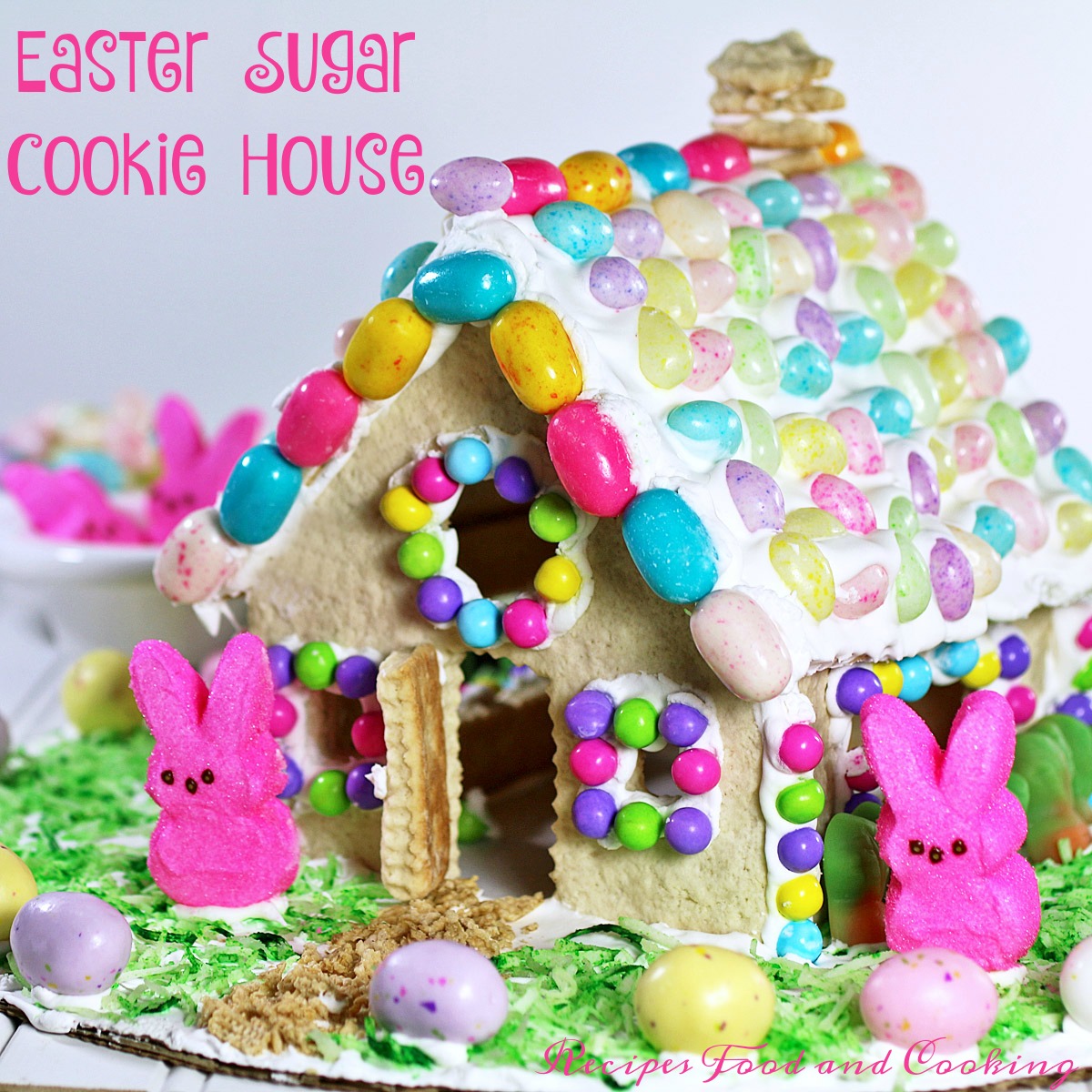 Easter Sugar Cookie House
Today I am bringing you an Easter Sugar Cookie House. They are so much fun to make and the kids absolutely love making them. They can really get creative if you let them.
I use my favorite sugar cookie recipe when I make these. I usually bake them at least a day ahead of time and longer if I can. Then I let them sit out on wire racks to keep drying until I am ready to put them together. You want to let them get very dry.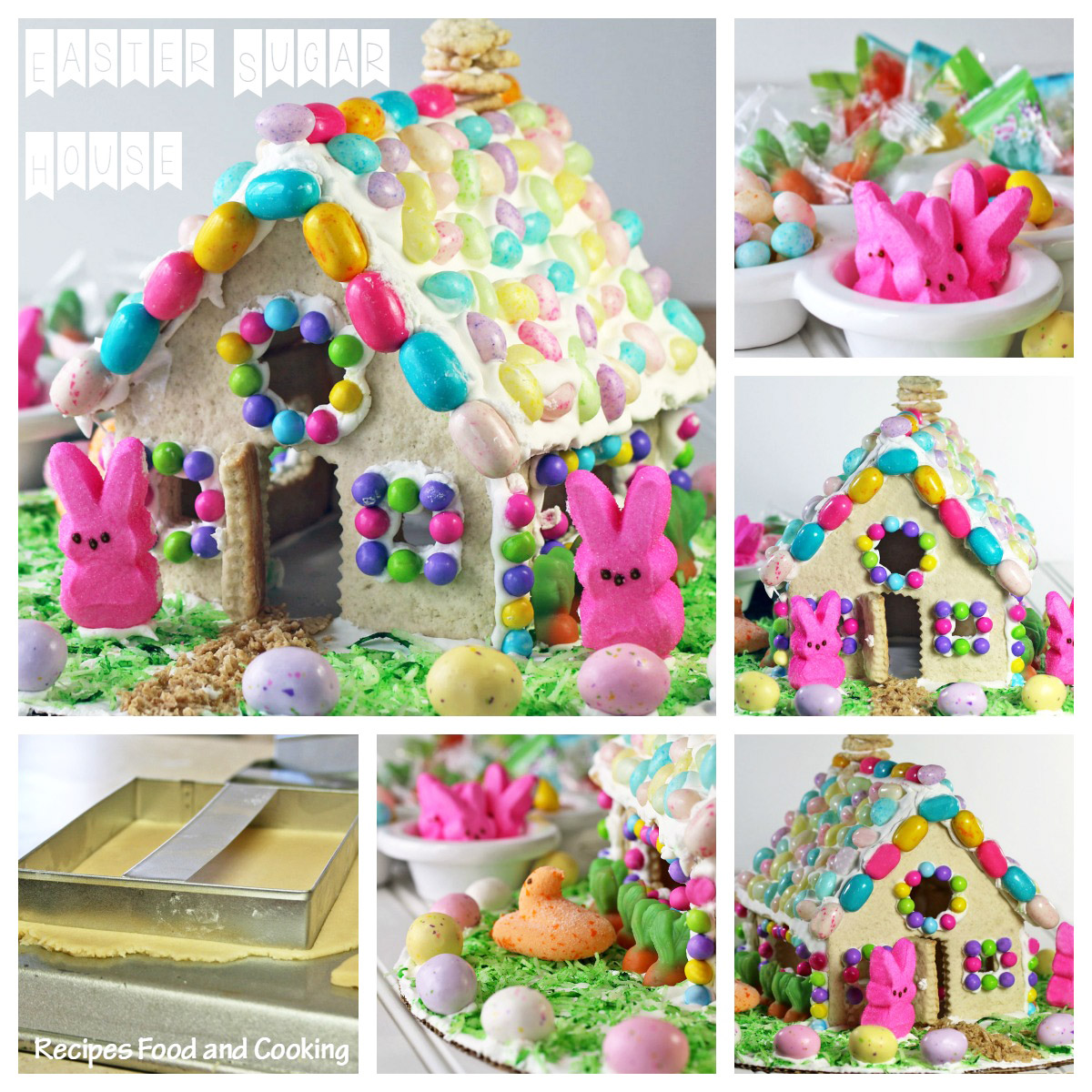 As you can see in the picture above, I roll out the dough on the back side of the cookie sheet. This way you don't have to move the pieces so they stay the shape you cut them. I like to cut them and put the cookie sheets in the refrigerator for 10 minutes before baking. This helps to keep the cookie dough from spreading which makes the houses so much easier to put together.
I use a cookie cutter kit for this house from Wilton. You can also google gingerbread house patterns and you will find many patterns you can use. I would cut the pieces out of parchment paper after you print them on paper. Don't use paper, the sugar cookie dough will stick to it and you will end up rerolling your pieces out. I'm not going to share how I learned that but I am sure you can guess. So just trust me here. To see how I assemble one of these houses I have one I did for Valentine's Day I can show you how.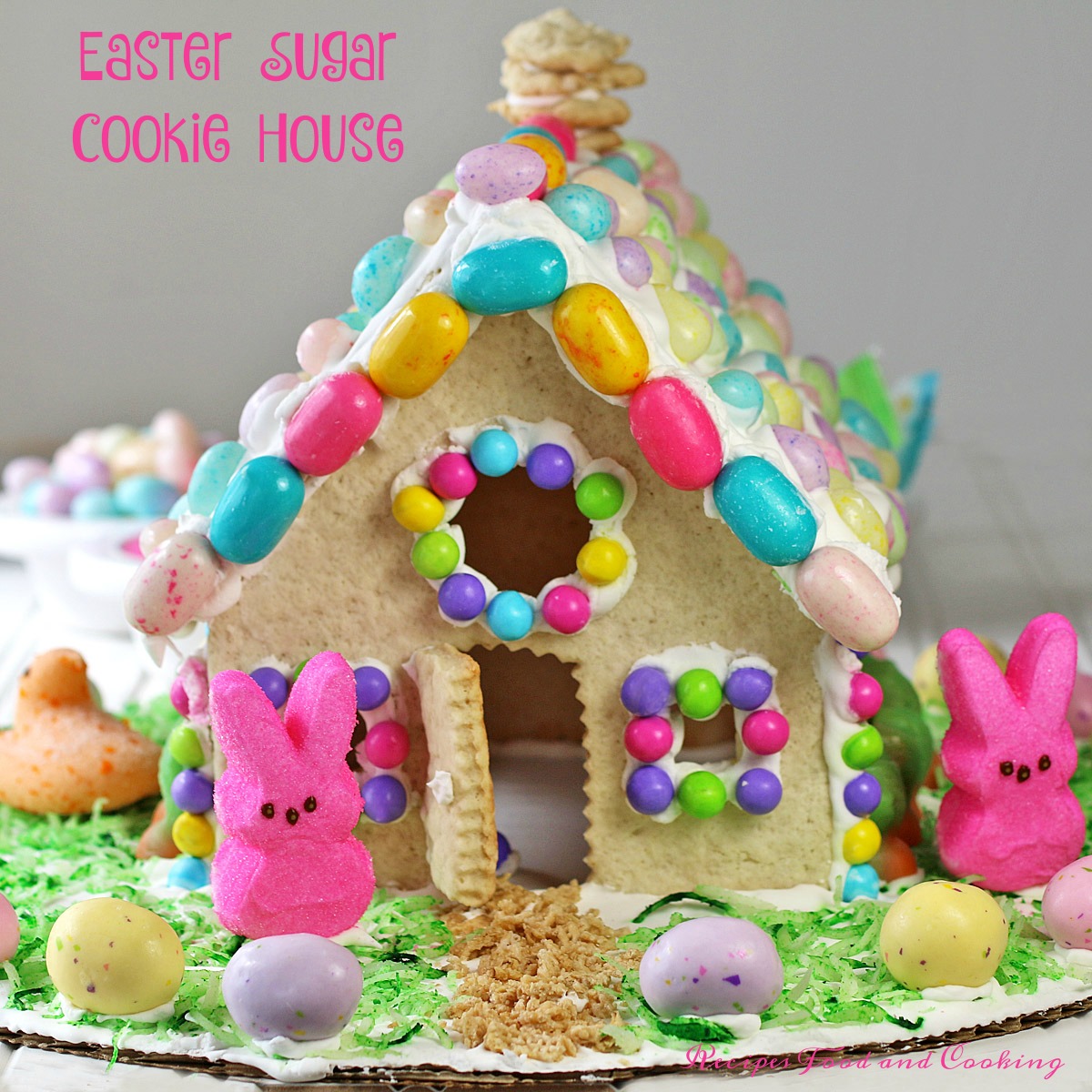 When you are ready to decorate your house, organize your candy if you can. Unwrap any that are in wrappers. I usually start on the roof. Since it is your largest area it sets the mood for the rest of the house. If you are a matchy match person this is important, if not carry on. I do the ground last. In this case I used coconut tinted with food coloring to make the coconut green. To do this add about a cup of coconut to a bag and several drops of green food coloring. Shake the bag, if it isn't green enough add a couple more drops. It is better to do it in several steps so you don't get it too green.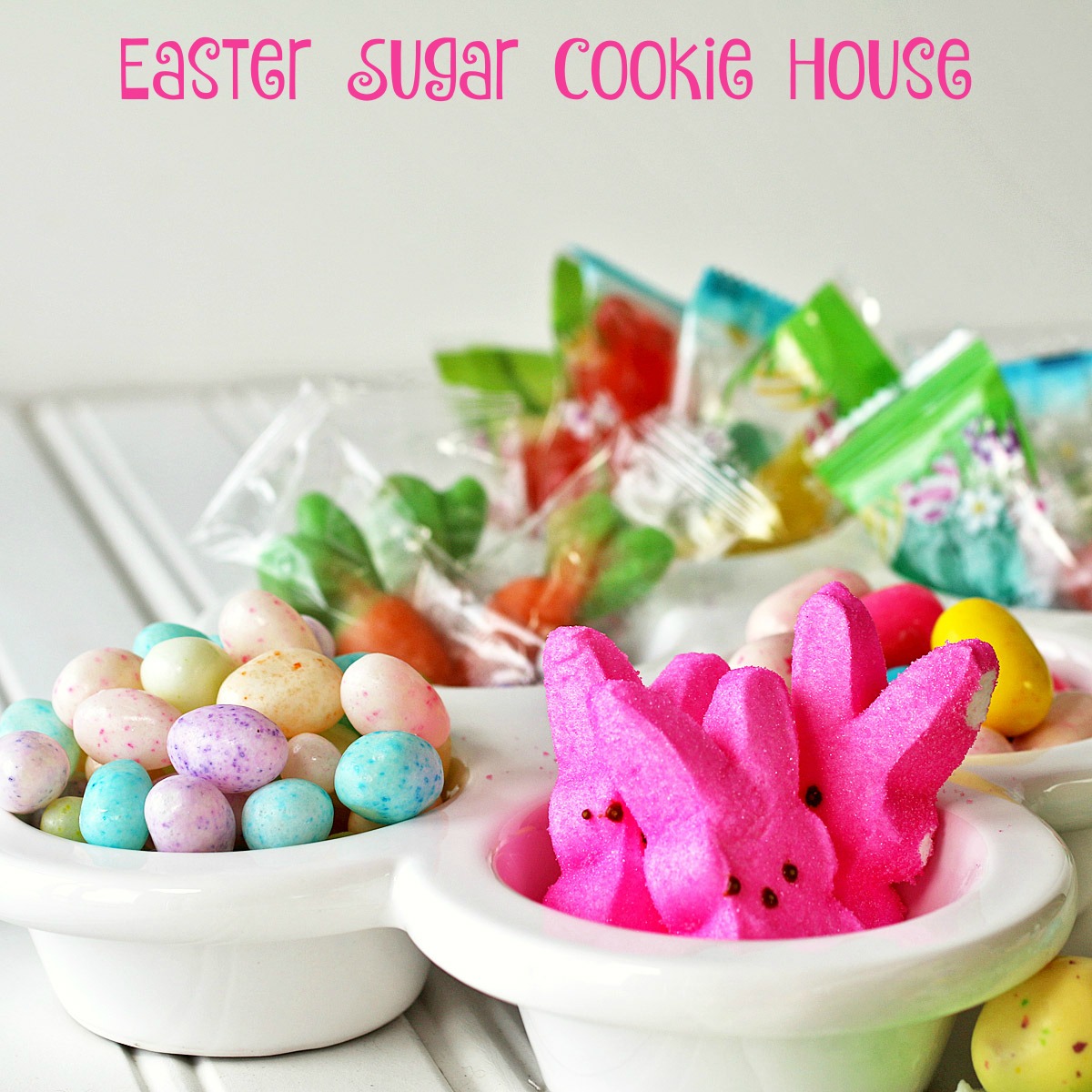 I found some carrot gummy's at the dollar store. I was going to make a garden but decided they looked better under the window. Cut off the bottom part of the carrot and then just stick the carrot in the royal icing. If there isn't enough use your pastry bag and put a little on the bottom of the carrot.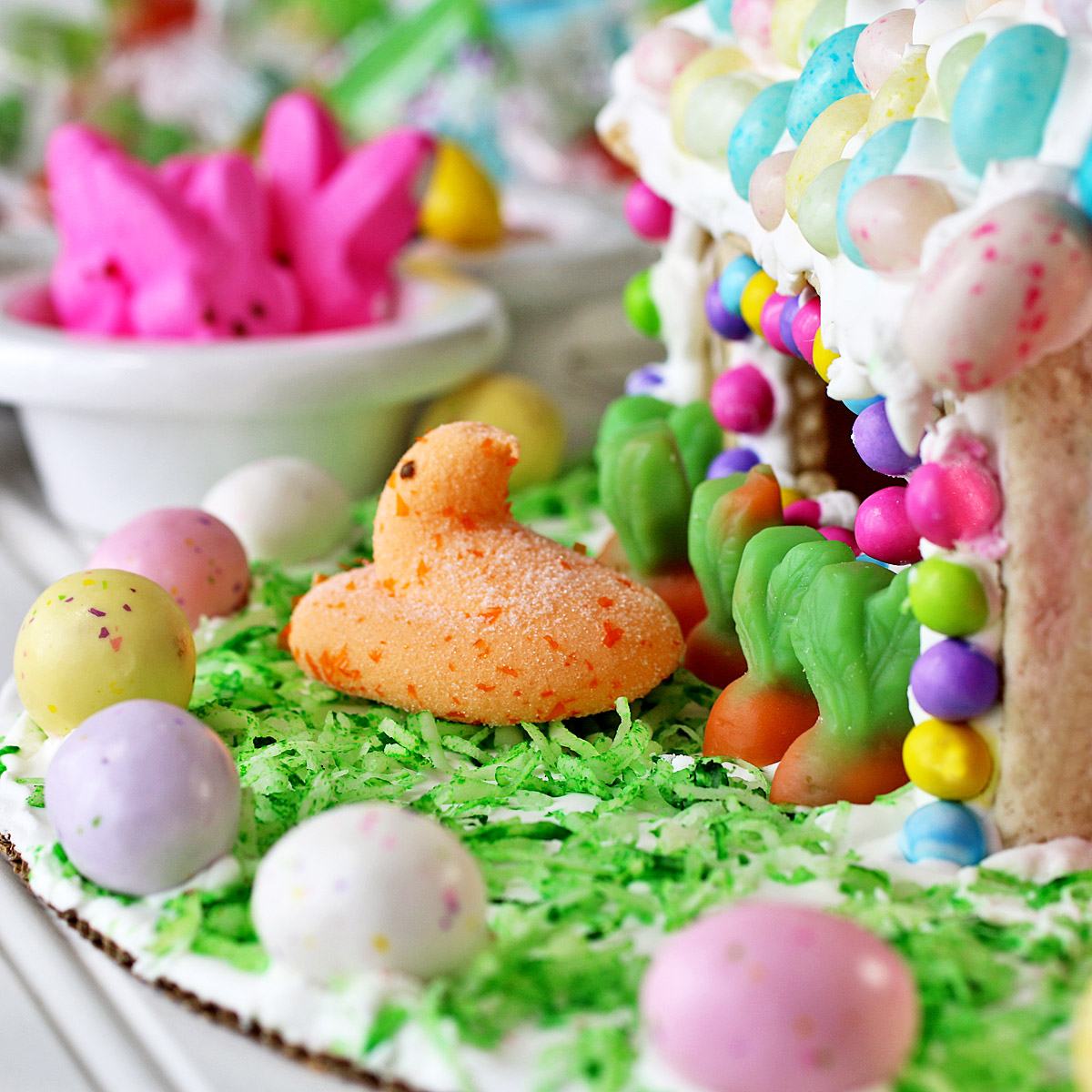 Easter Sugar Cookie House
Author:
Mary Ellen @ Recipes Food and Cooking
Recipe type:
Easter, Gingerbread Houses, Dessert, Holidays
Prep time:
Cook time:
Total time:
Ingredients
Sugar Cookie Dough
1 cup shortening
2 cups sugar
2 eggs
3 teaspoons baking powder
1 teaspoon salt
1 cup milk
2 teaspoons almond extract
2 teaspoons vanilla
6 cups flour – (may need another ½ cup)
Royal Icing
3 level tablespoons Meringue Powder
4 cups sifted confectioners' sugar (approx. 1 lb.)
6 tablespoons water
Instructions
For the Sugar Cookies
Cream shortening and sugar together.
Add the rest of the ingredients one at a time in order of appearance on the list, mixing each thoroughly.
Roll out to ¼ inch thickness on the back of a greased cookie sheet.
Cut into desired shapes. Refrigerate on the cookie sheets for at least 10 minutes.
Bake on a greased cookie sheet 10 to 12 minutes in a 350ºF oven.
For the Royal Icing
Beat all ingredients at low speed for 7-10 minutes (10-12 minutes at high speed for portable mixer) until icing forms peaks.
Keep icing covered with a damp cloth when not in use.
Yields 3 cups of icing.
Note: Royal icing should have good body and be moderately stiff: It will not create a lasting bond if too runny and soft. For snow, I sometimes add a few drops of Karo Syrup to thin it just a little for a softer look.
Notes
This recipe was modified from this one to adapt to making a Sugar Cookie House This recipe makes enough dough to make a large sugar house or 2 the size of this one. Need only one house? Bake some cookies using the leftover dough. It might keep those little ones to keep from wanting to munch on the house especially if you let them use some of the extra candy. I would make a little frosting for them to use instead of the royal icing.
Maybe you'd like to try another of our Easter recipes?
Chocolate Peanut Butter Bird Nests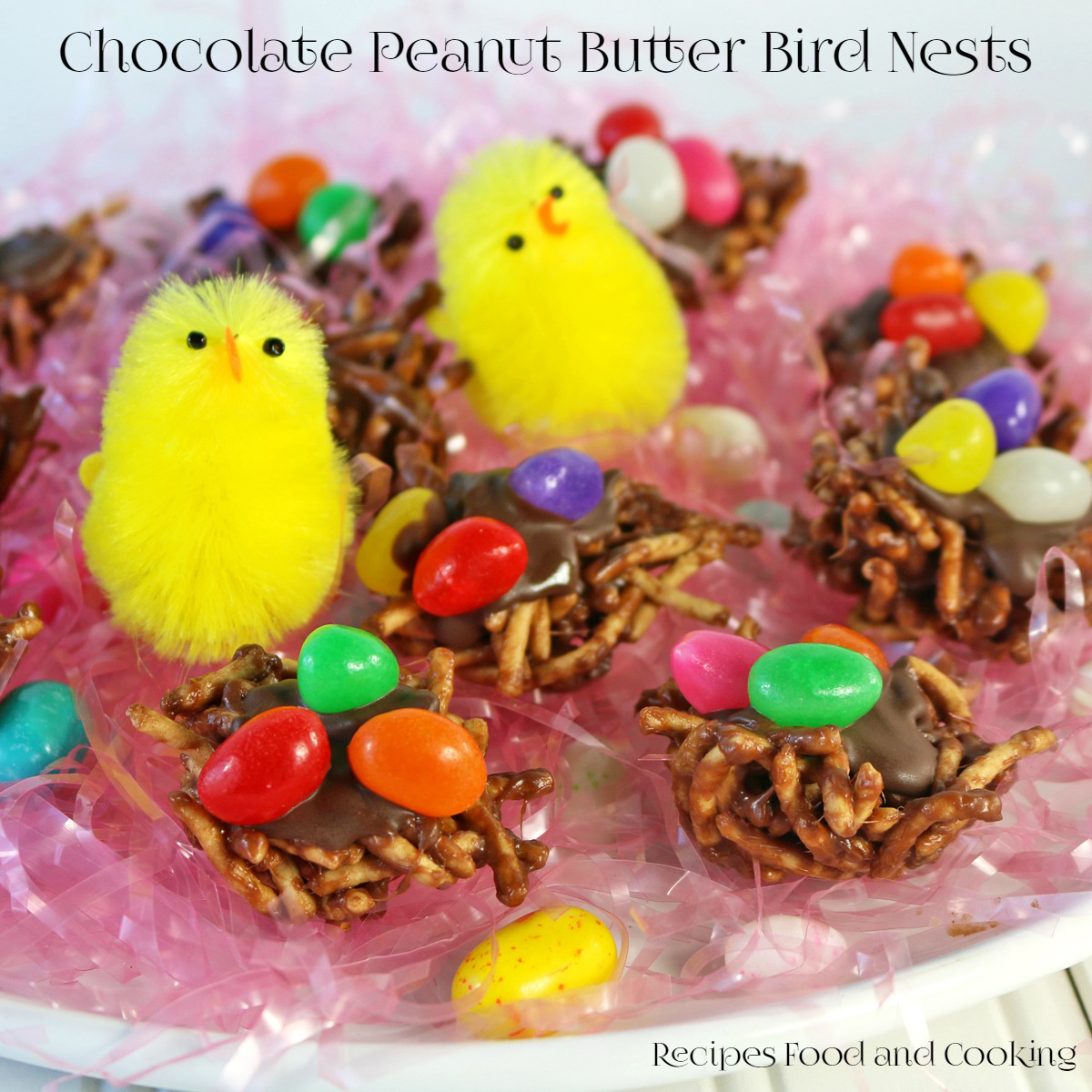 Easter Cupcakes with a Hidden Surprise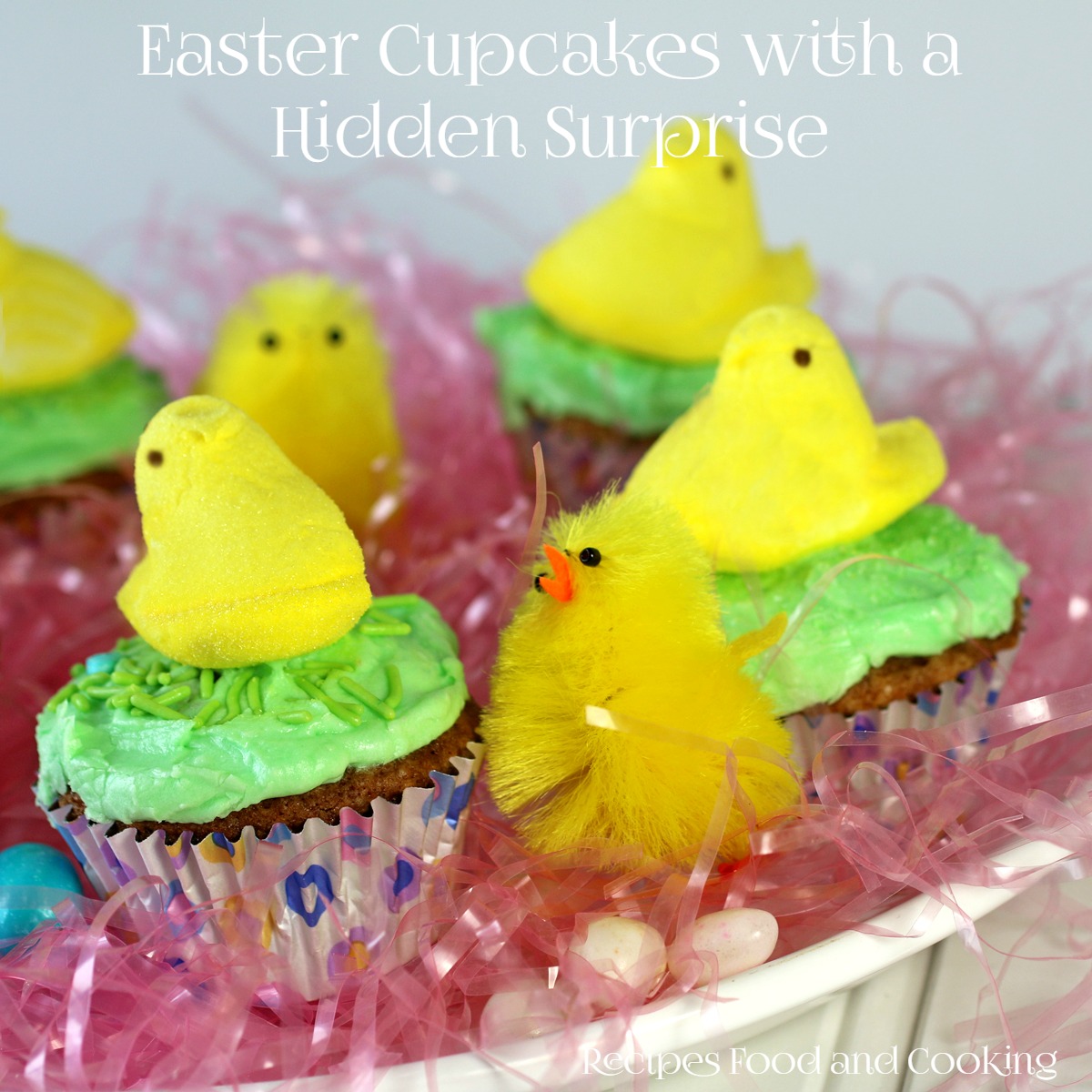 Pin it!