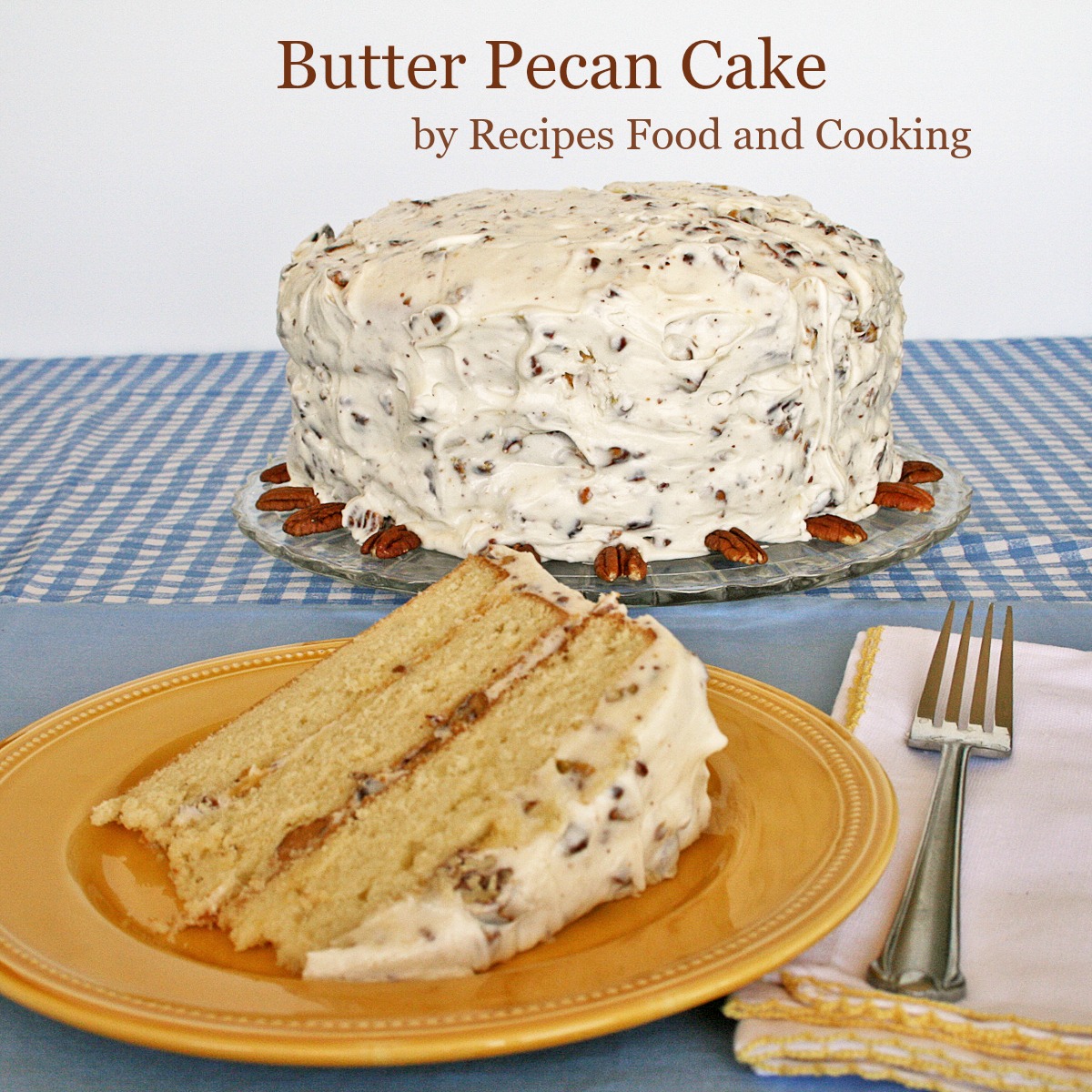 Butter Pecan Cake
This is my new favorite vanilla cake recipe, it has that wedding cake flavor to it that I love with a pound cake texture. Next time I will be adding a cup of toasted pecans to the batter before it is baked.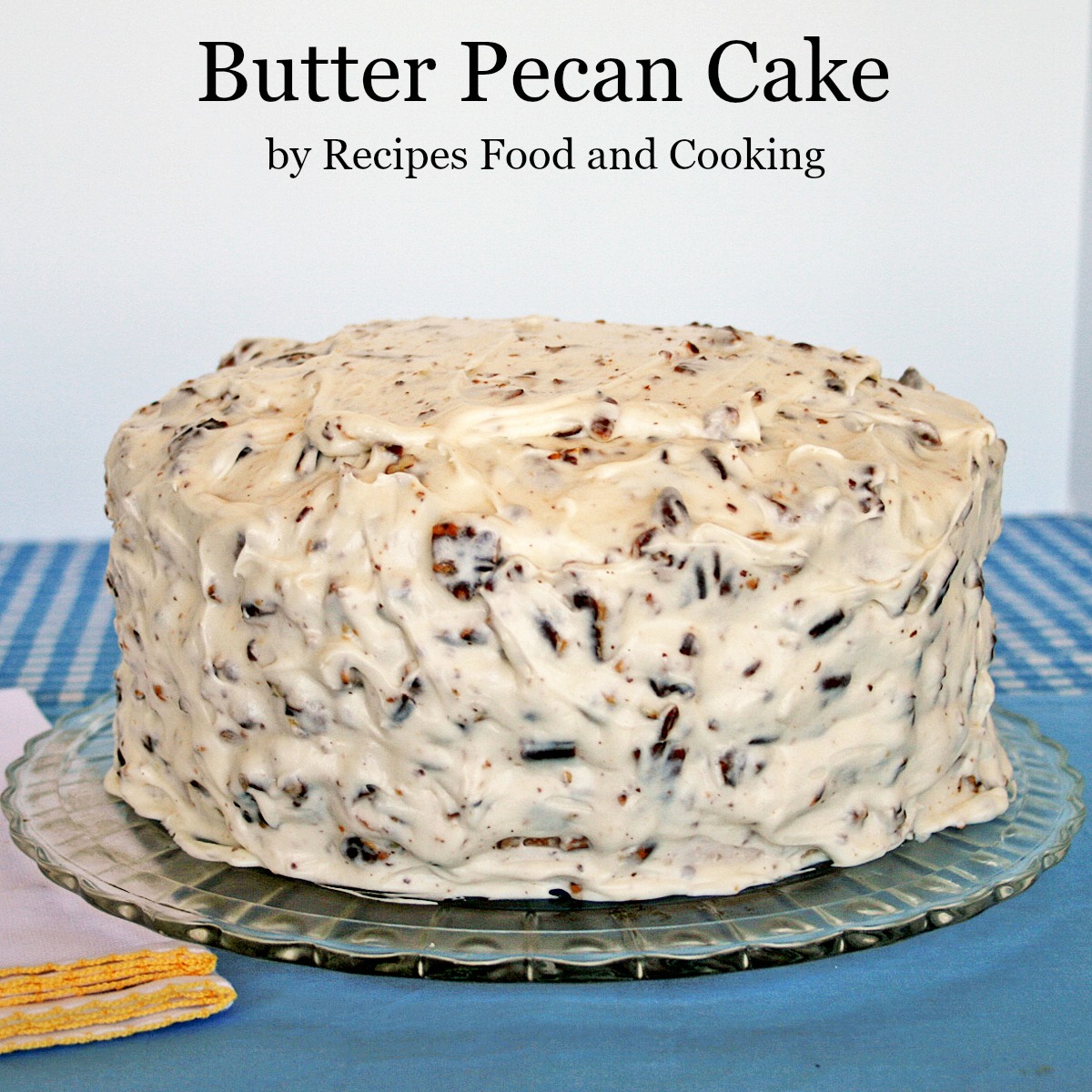 Pecans have so much flavor when roasted. If you have never tried roasting them before it is really easy to do. Put the pecans on a cookie sheet. Preheat oven to 350 degrees. Bake for about 5 minutes, watch them closely. They can go from roasted to burnt very quickly. Let cool before using.
Butter Pecan Cake
Author:
Mary Ellen @ Recipes Food and Cooking
Recipe type:
Cake, Dessert
Prep time:
Cook time:
Total time:
Butter Pecan Cake has layers of tender, buttermilk vanilla cake and frosted with a butter pecan frosting.
Ingredients
Cake
6 ounces white chocolate chips
1/2 cup boiling water
1 cup butter, softened
1 1/2 cups granulated sugar
4 large eggs, separated
1 teaspoon vanilla extract
1 cup buttermilk
1 teaspoon baking soda
3 cups cake flour
1 cup pecans - toasted (optional)
Frosting
1 1/2 cups coarsely chopped pecans - roasted
12 ounces cream cheese, softened
1/2 cup butter, softened
24 ounces powdered sugar
2 teaspoons vanilla extract
pecan halves for garnishing, if desired
Instructions
Place white chocolate in a bowl. Pour boiling water over it, stirring until smooth. Set aside to cool.
Preheat oven to 350°. Grease and flour three 9-inch round cake pans.
Beat butter until creamy. Gradually add sugar, beating well. Add egg yolks, one at a time, beating after each addition. Stir in melted white chocolate and vanilla.
Combine buttermilk and baking soda. Add flour to butter mixture, alternating with buttermilk mixture. Begin and end with flour. Mix at low speed after each addition until blended.
Beat egg whites to stiff peaks. Gently fold into batter. Pour batter evenly into prepared pans.
Bake for 20-22 minutes, or until a toothpick inserted in the center of cake comes out clean. Cool in pans for 5 minutes. Remove to a wire rack to cool.
Frosting
Melt 2 tablespoons butter in a large skillet. Add pecans and cook over medium heat, stirring occasionally, until toasted – about 10 minutes. Remove from heat and cool completely.
Beat cream cheese and butter at medium speed until creamy. Gradually add sugar. Beat until light and fluffy. Stir in buttered pecans and vanilla.
Frost cake and refrigerate.
Notes
Adapted from Southern Living
Maybe you'd like to try one of our other cake recipes?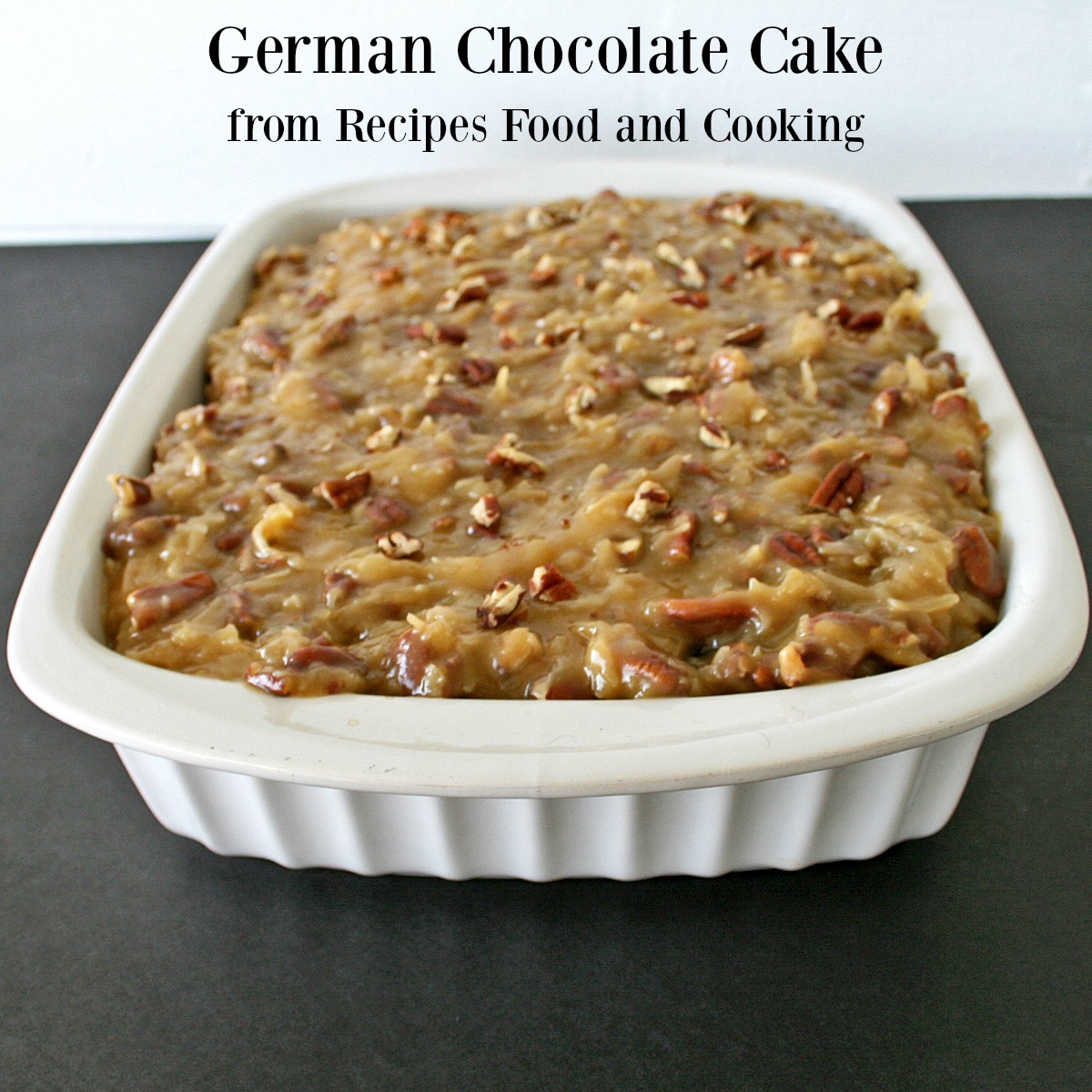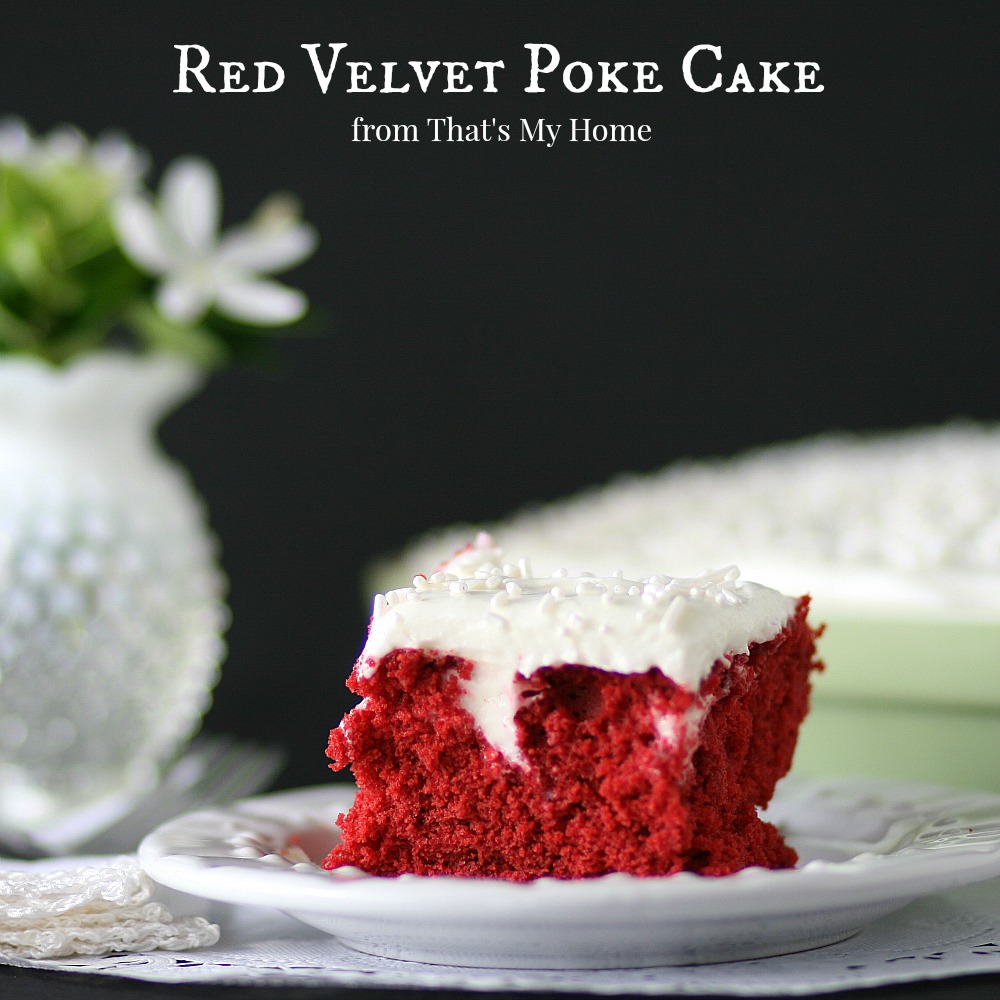 Chocolate Peanut Butter Ooey Gooey Butter Cake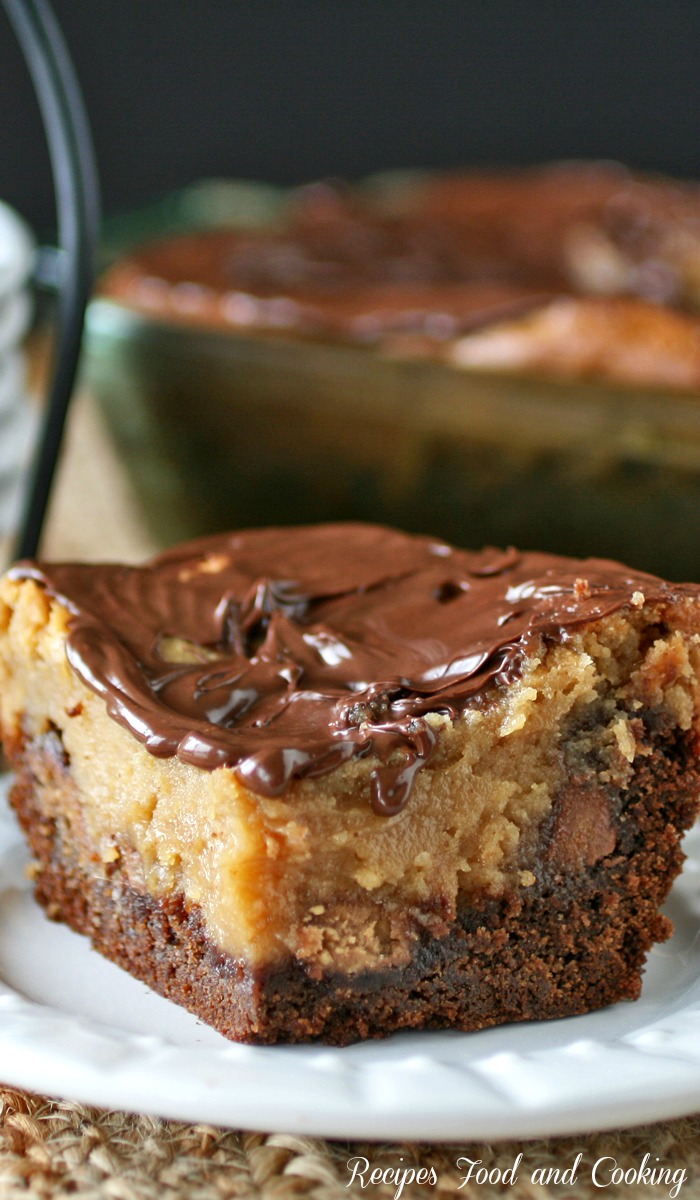 Pin It!