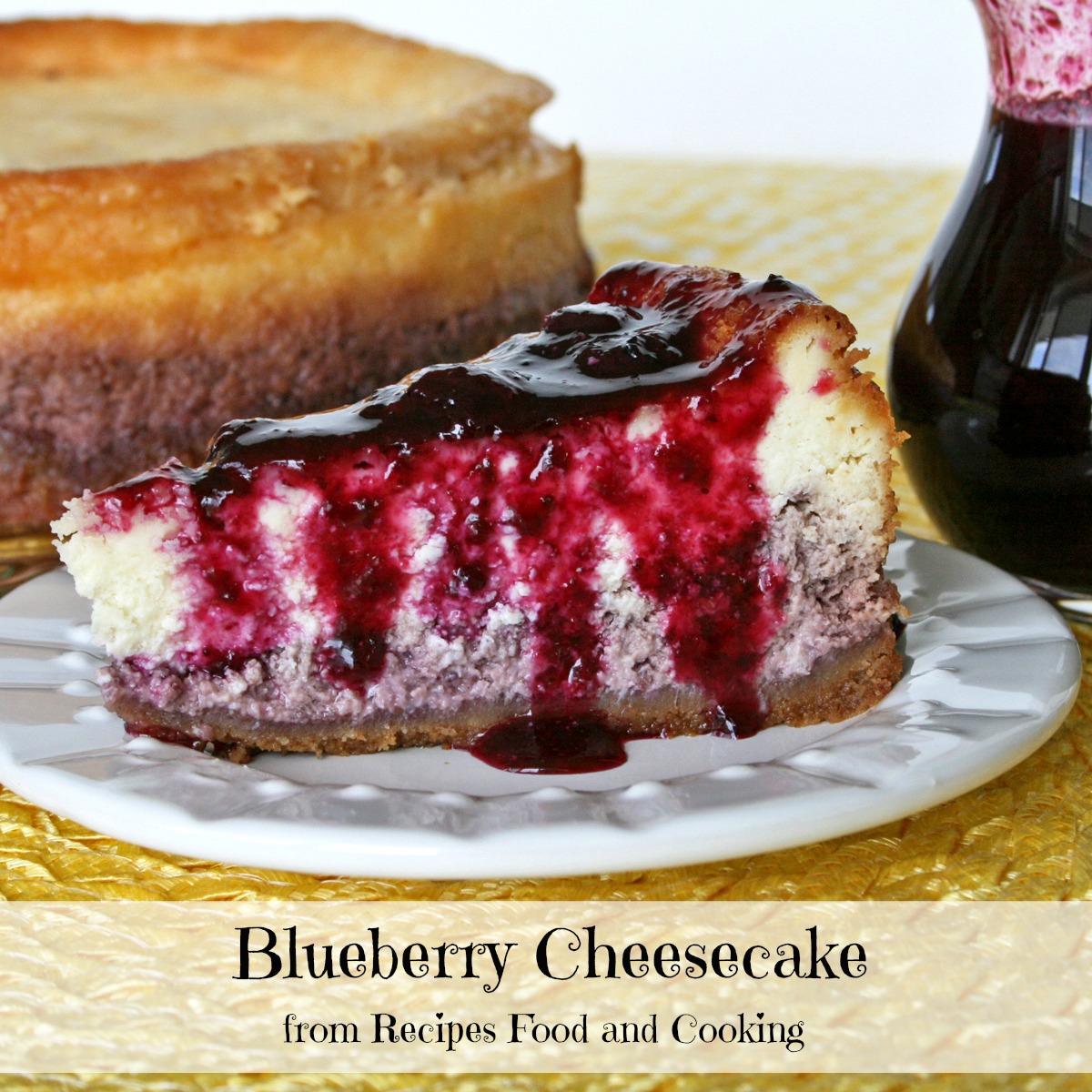 Blueberry Cheesecake
I made this last week when I had company and it was a hit. I had never made blueberry cheesecake before but it came out perfect. I adapted my favorite cheesecake recipe. This recipe makes a really big cheesecake, it went to the top of a 10 inch springform pan when it was baking. I wasn't real sure it wasn't going to go over the top, close but not quite.  You can really see in the picture below what  a tall cheesecake this was.
The topping on this cheesecake made a delicious almost caramelized edge around the top edge, it was good all by itself. You can find the recipe for the Blueberry Syrup in the picture here. You really don't need it but it was good.
One of the things I do after I finish baking a cheesecake is to run a sharp knife around the edge of the pan to loosen the cheesecake from the sides. I leave it in the oven to cool after I do this with the door cracked. I find it does help to prevent cracking, not always but usually. I also prefer letting my cheesecakes ripen, at least overnight in the refrigerator. The flavors get a chance to meld and they just taste so much better.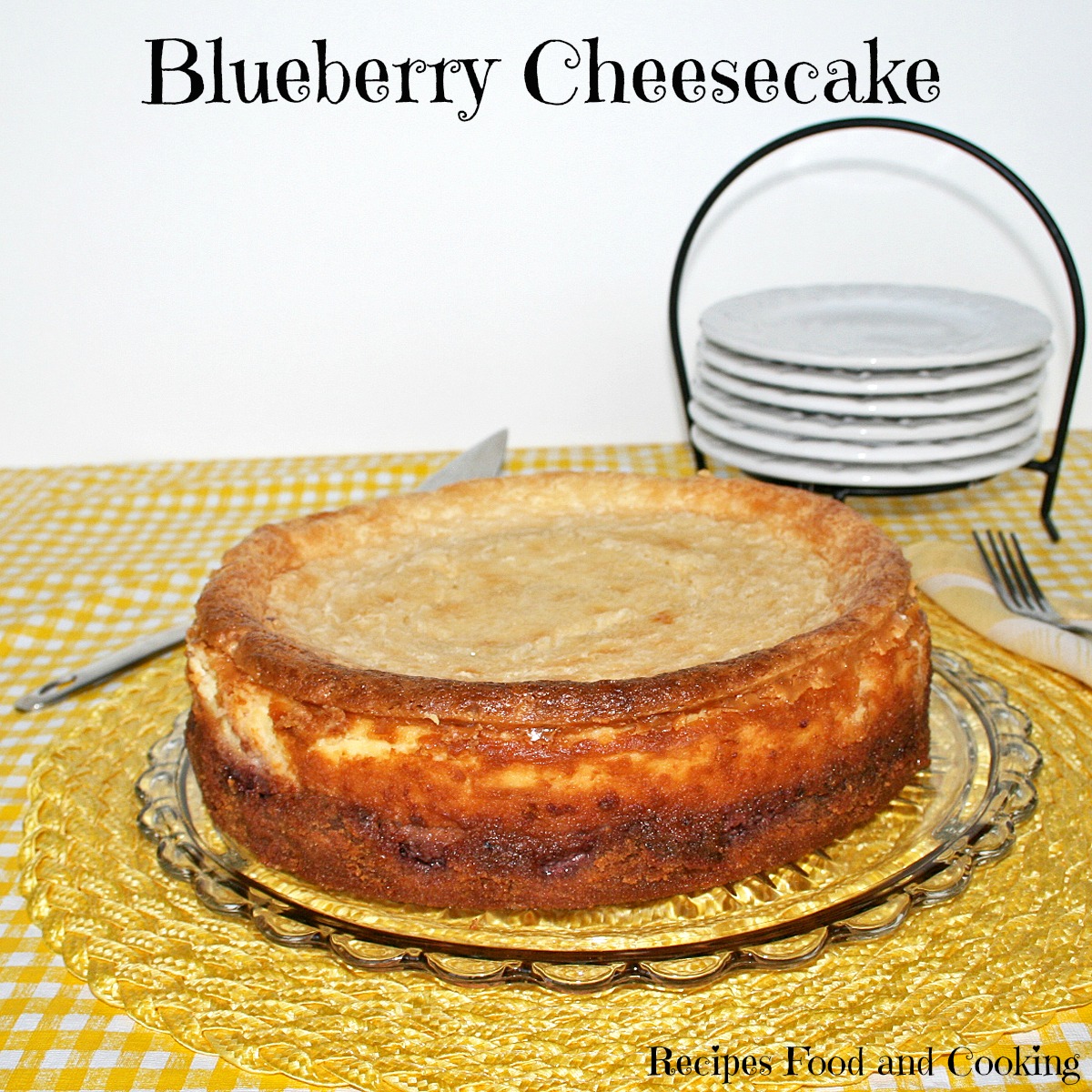 Blueberry Cheesecake
Author:
Mary Ellen @ Recipes Food and Cooking
Recipe type:
Cheesecake, Dessert
Prep time:
Cook time:
Total time:
Blueberry Cheesecake has a layer of blueberry cheesecake, topped with a creamy vanilla cheesecake all in a cookie crust.
Ingredients
Crust
1 sleeve graham crackers
1/4 cup sugar
6 tablespoons butter - melted
Cheesecake
4 8 oz. packages cream cheese - at room temperature
3/4 cup sour cream
1 1/4 cups sugar
2 teaspoons vanilla
4 eggs
Blueberry Layer
1 1/2 cups blueberries
1/3 cup sugar
Topping
1 cup sour cream
1/2 cup sugar
1 teaspoon vanilla
Instructions
Crush the graham crackers in a food processor. Add the sugar and melted butter. Pat on the bottom and up the sides a little in a 10 inch spring form pan. Bake at 350 degrees for about 7 minutes.
Crush blueberries in a food processor. Add sugar. Let set while you mix up the filling.
Add cream cheese and sour cream to a mixing bowl. Blend together. Add sugar and vanilla. Mix together until well combined. Add eggs one a time until they are thoroughly combined.
Prepare oven by heating to 350 degrees. Add a pan with boiling water to the shelf under where you will bake the cheesecake.
Add 1/3 of the cheesecake mixture to the blueberries. Pour into prepared pan with crust. Bake for 15 minutes.
Carefully add remaining cheesecake batter over the blueberry layer. Bake for 45 minutes.
While baking mix together the topping ingredients. Turn down oven to 325 degrees. Add the topping on top of the cheesecake layer. Bake for at least another 30 minutes until cheesecake is just giggly in the center.
Turn off oven and crack the door. Run a knife around the outside of the pan and leave cheesecake in the oven to start cooling. Refrigerate when it is cool for at least 4 hours or overnight.
Notes
Start checking this cheesecake for doneness at about 50 minutes. It will be slightly puffed in the center when baked but will still be a little jiggly.
Would you like to try another cheesecake recipe?
Carrot Cake Cheesecake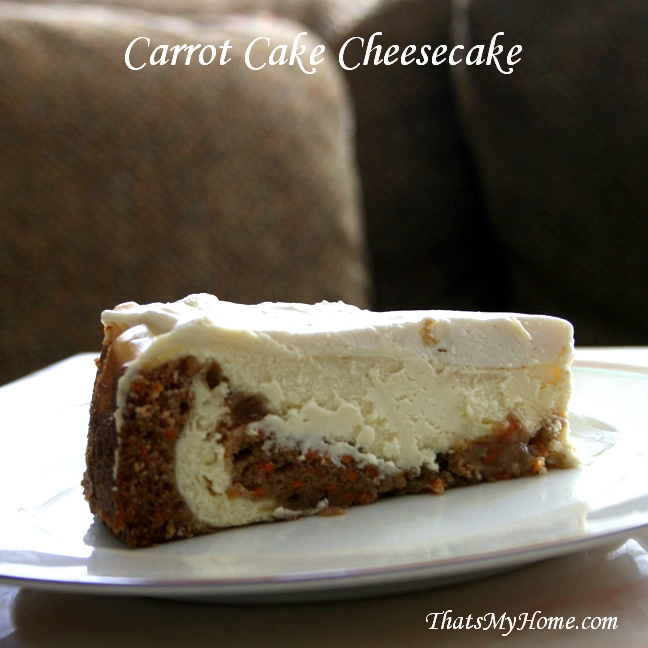 Chocolate, Chocolate Chip Cheesecake Cake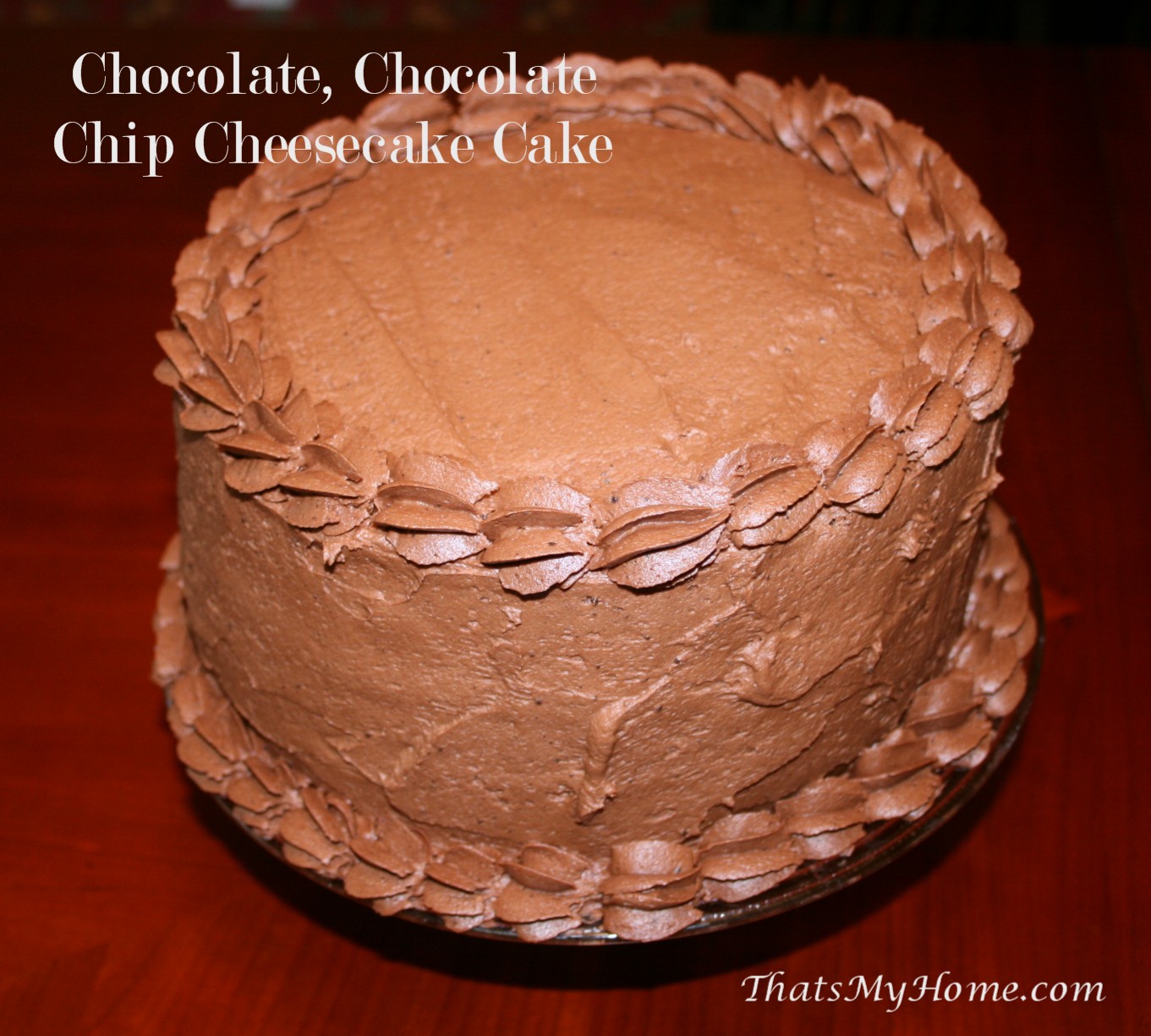 Pin It!