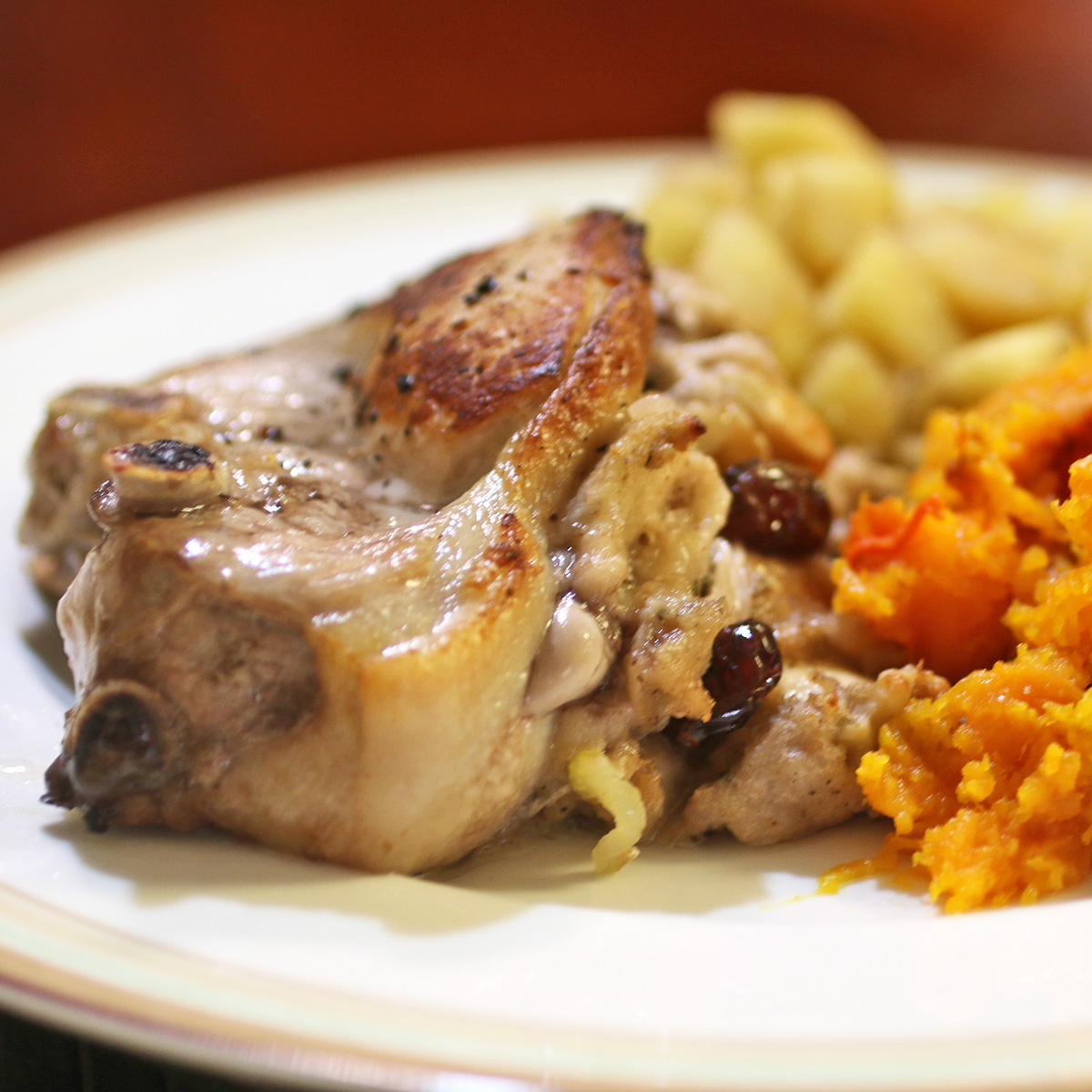 I was asked by Butcher Box if I'd like to sample one of their meat boxes that are delivered to your door. I was more than willing to sample one of their 4 available boxes. I immediately got excited when I went to their website. It's all about grass fed beef, organic and free range chickens and heritage pork. The box I selected was part grass fed beef and heritage pork. I was really looking forward to the box arriving.

My box got here the following week and it was so much fun to open. On top their was a couple of beef boxed products. Underneath was a insulted shopping bag filled with beef and pork. The box also contained lots of dry ice to insure that the meats would arrive in perfect condition. I live in Florida and I think it would of been good for another day so it contained plenty of dry ice. I took out the bag to discover a bonus with a package of Uncured Sugar Free Bacon. I'm going to be making some Bacon Jam this week check back for the recipe.
My box contained:
2 1 lb. packages Ground Beef
1 package Thin Sliced Beef
2 packages Sliced Beef – great for stir frys, loved it!
1 package Beef Sirloin Tips
4 bone in Stuffed Pork Rib Chops – I don't remember when I had a better pork chop.
1 package Uncured Sugar Free Bacon
Tote
Recipe Card for Beef Sirloin Tips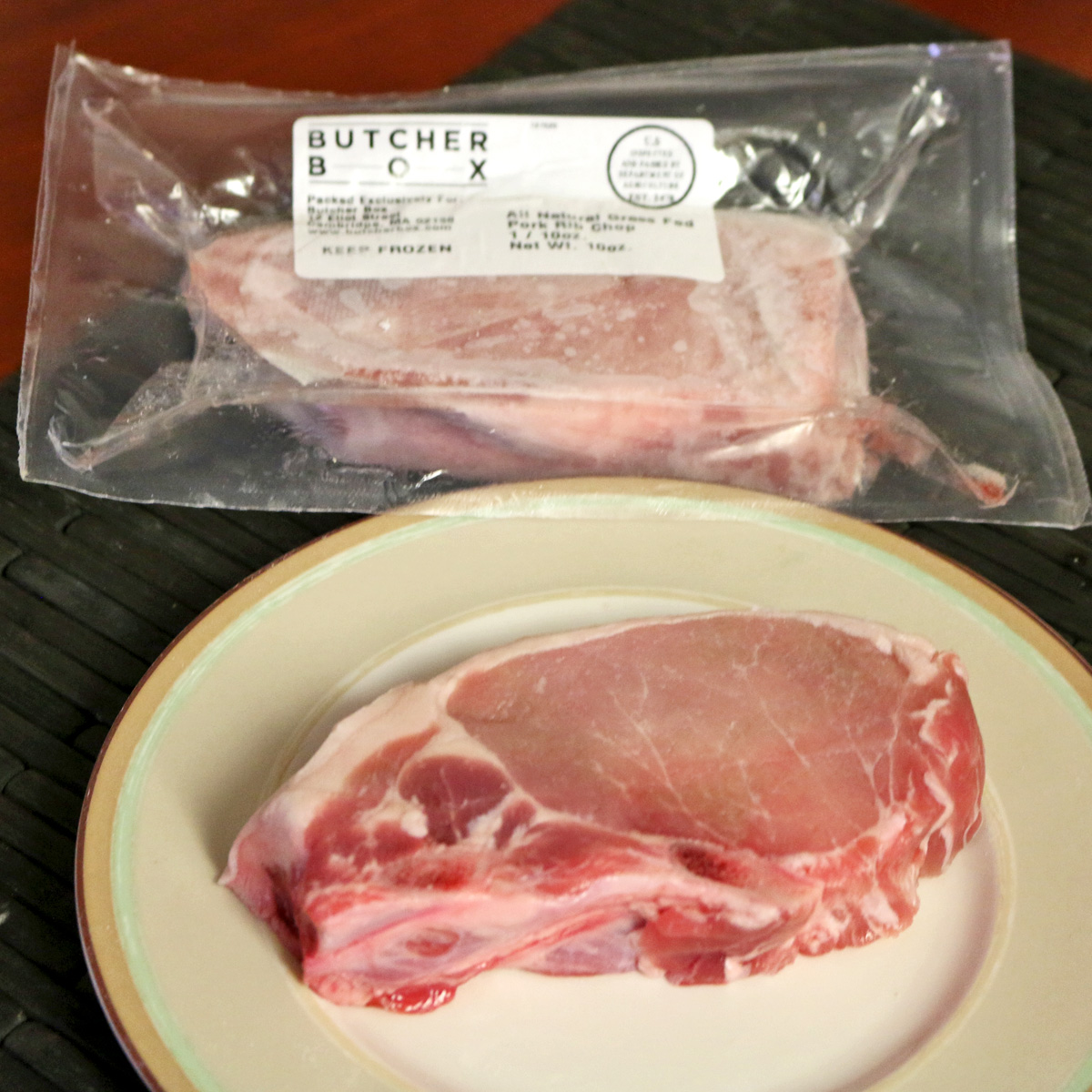 I'm single and am cooking for one, sometimes 2. This box is perfect for me and will last all month! Even for 2 I think you'd be okay and ready for your next box. There is enough in the box for 20 dinners. I love the quality of the meats I used so far. Can you tell how much I loved what I was sent? You can also add other products when you check out. Go on over to their website and see what it's all about.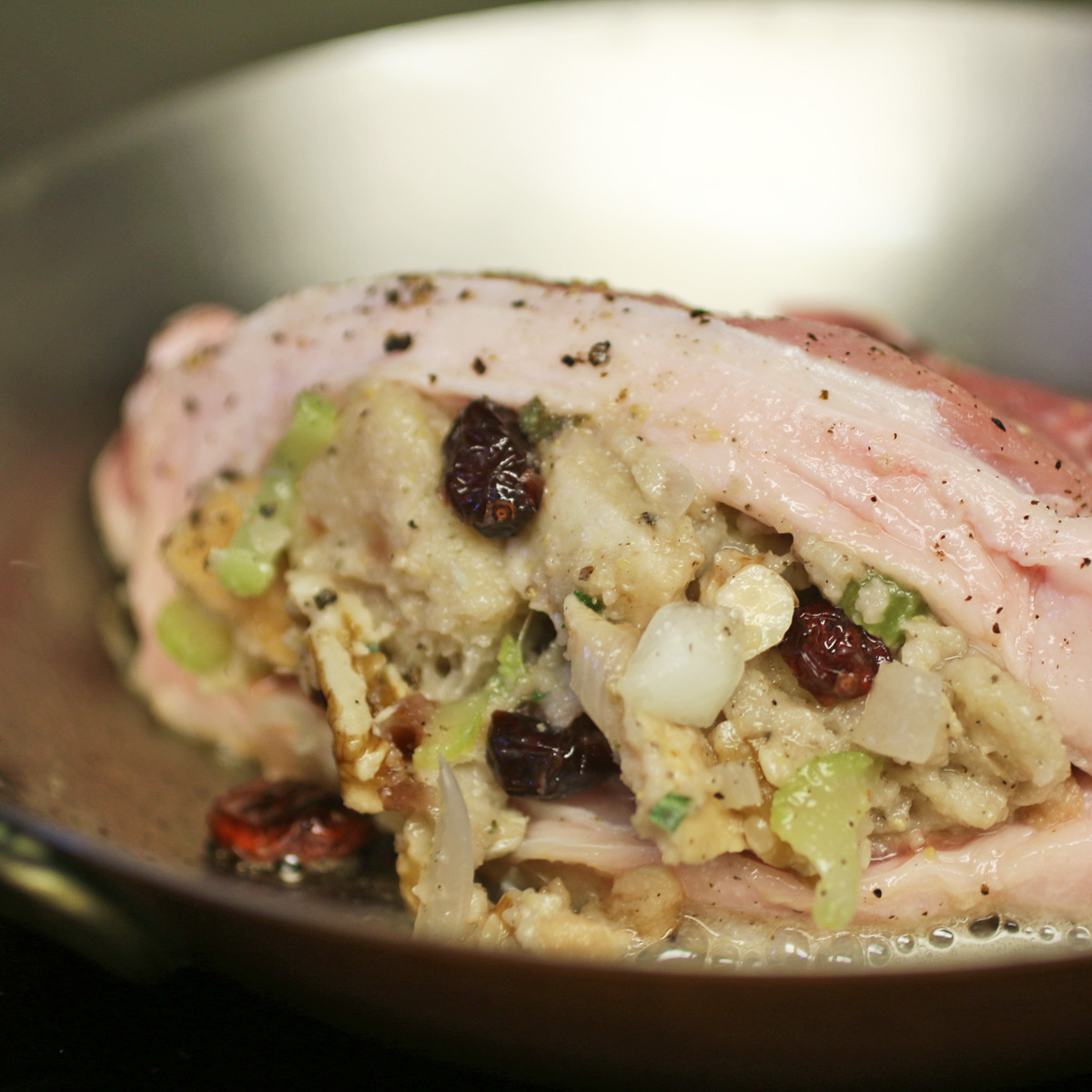 I'm sharing my recipe with you for a Stuffed Pork Rib Chops. I made some homemade applesauce and butternut squash for dinner too. I love pork and apples together. I tried one of the Pork Rib Chops last week and it was dinner before I took a photo. Now if you know me you know the no one eats until I have the pictures I need.
Stuffed Pork Rib Chops
Recipe type:
Pork, Main, Comfort Foods
Prep time:
Cook time:
Total time:
Pork rib chop with sage stuffed full of walnuts and cranberries
Ingredients
2 Pork rib chops 1 inch thick
2 cups stale bread crumbs
1/3 cup chopped celery
1/3 cup chopped onion
2 teaspoons butter
1 cup chicken broth
1/2 teaspoon sage or 4-5 fresh sage leaves chopped
salt and pepper
Instructions
Add the butter to a saute pan. Stir in the onions and celery. Cook until tender.
Add the broth, cranberries and the sage. When hot remove from heat.
Add the bread and stir until the chicken broth is absorbed. If needed add a little more water or broth.
Add the walnuts.
Cut a pocket into the rib chops. Stuff with the stuffing. Don't over stuff.
Have a saute pan ready with a little bit of oil. Quickly sear the pork chops.
Put in the oven at 400 degrees for about 20 - 30 minutes.
I used Butcher Box Ground Beef in this soup and it was so good. So lean that there was no extra grease when it browned! The flavor is wonderful.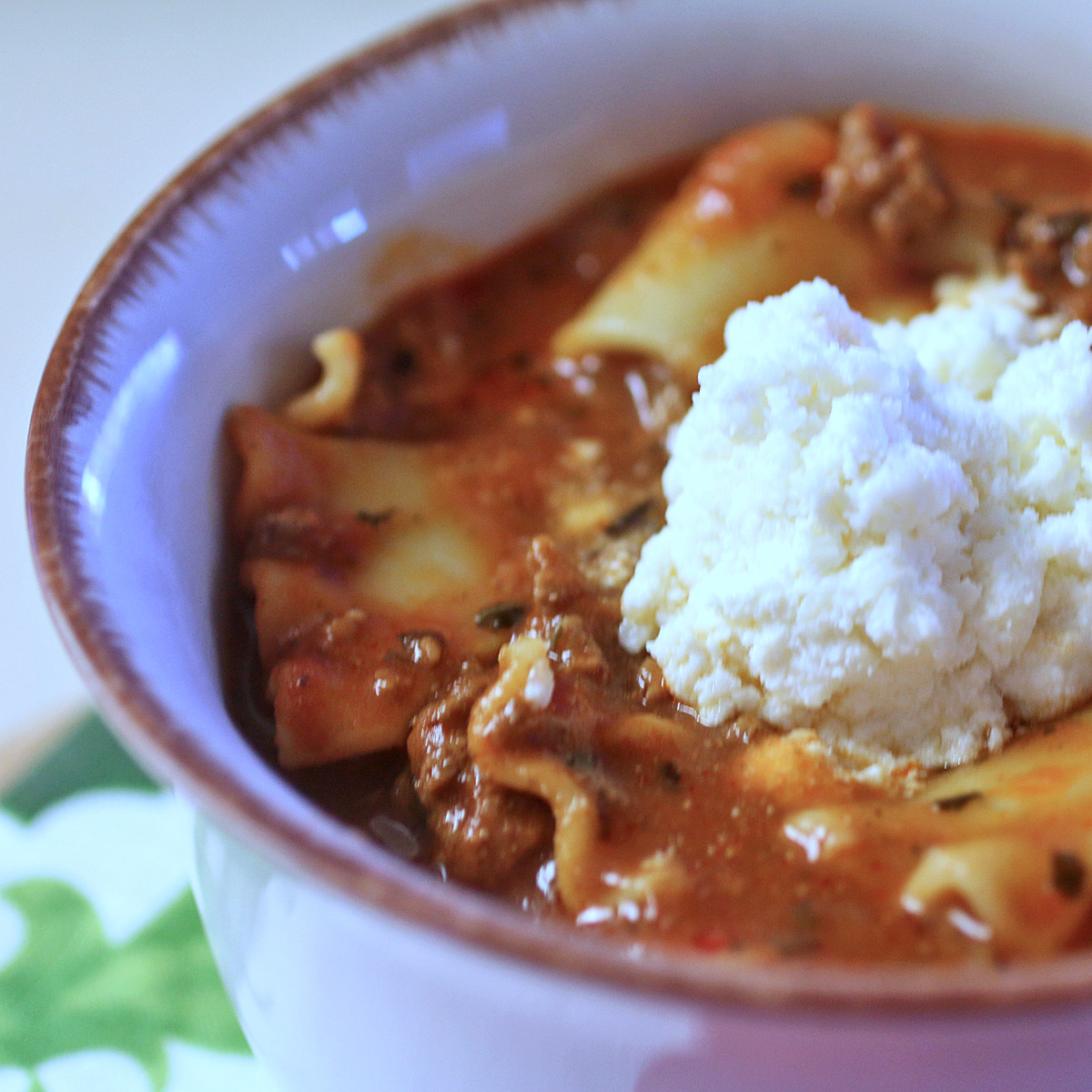 Breakfast Fried Rice this uses the fabulous bacon they sent me from Peterson's Farm.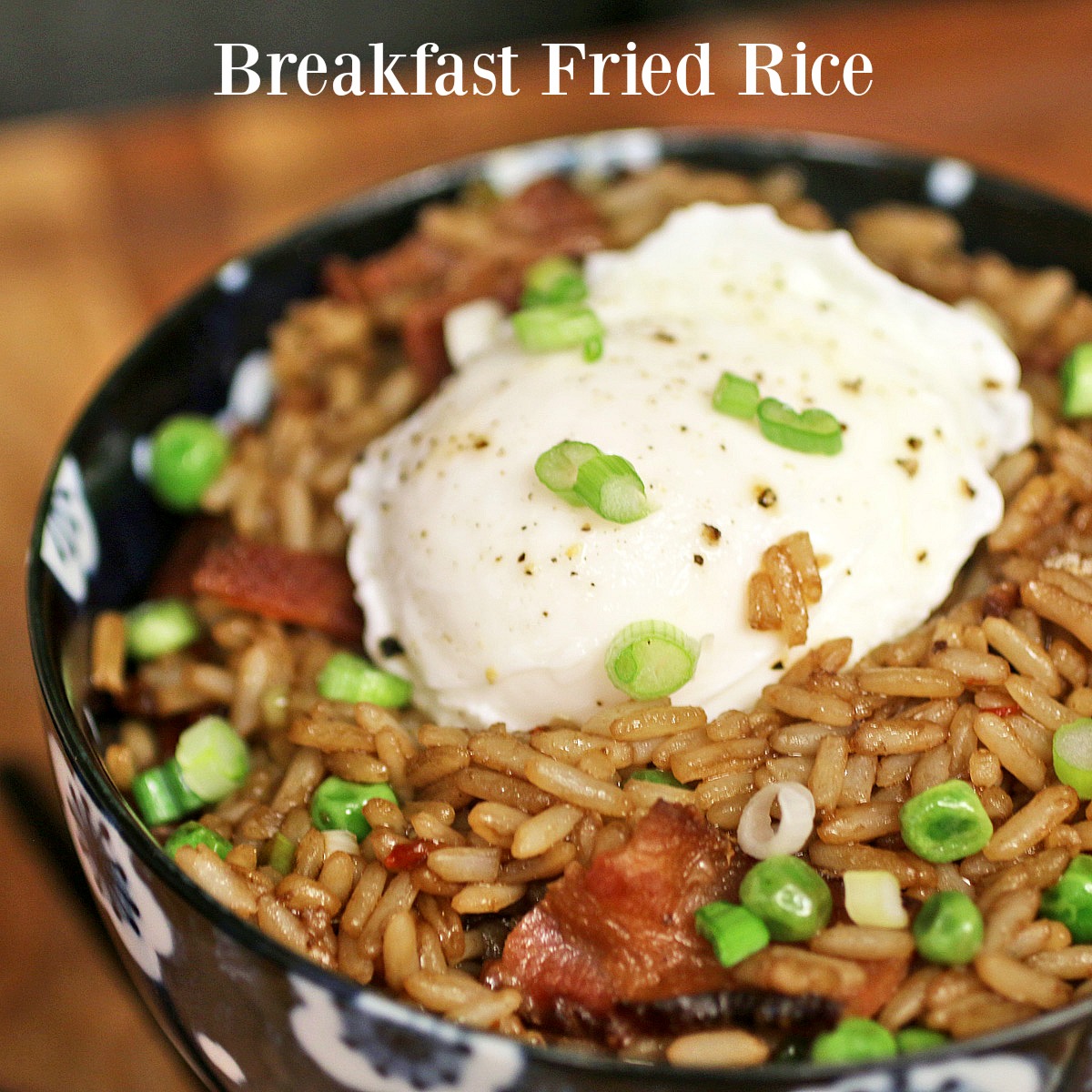 Pin It!