I am an official ambassador for Chicken of the Sea. I received a Chicken of the Sea Prize Kit as well as compensation for my time, the opinions are all my own. #PinkUpYourLunch #ad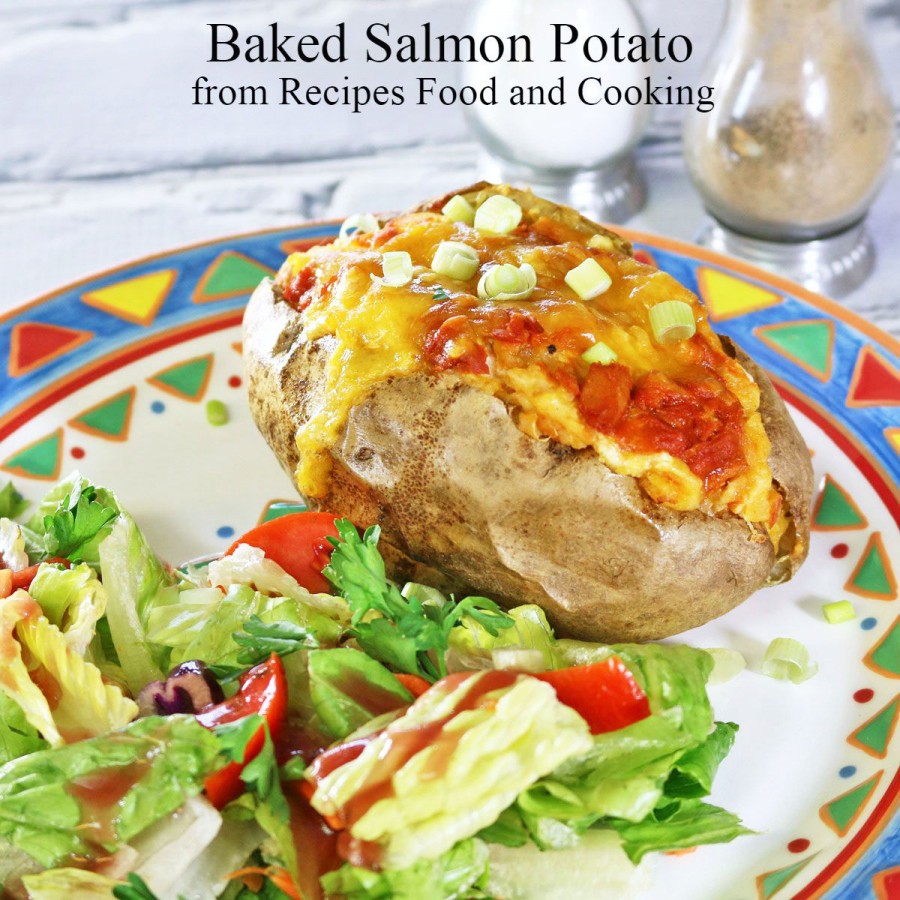 Baked Salmon Potato
I was asked by Chicken of the Sea to develop a recipe using one of their new Chicken of the Sea Flavored Salmon Packages and use only 5 ingredients. Every time I thought I had figured it out I'd count the ingredients and there would be 6! I thought I'd finally decided to go with a Sweet and Spicy Salmon Quesadilla, except I kept seeing this baked stuffed potato running through my head, so I made it too.  While the quesadilla was really good this potato was great! I loved it!
I know you are going to want to try these salmon packets, they are available in Barbeque, Lemon Pepper and Sweet and Spicy. They are sold in single serving size making these great for singles or empty nesters. As you know, salmon contains a large amount of omega-3 fatty acid content, which dramatically improves the body's inflammation process, heart-health and creates better overall brain function. I'm going to be keeping these salmon packets on hand in my pantry from now on. They are perfect for a dinner in less than 30 minutes. You can find more delicious salmon recipes at Chicken of the Sea.
I'm also excited to share with you that Chicken of the Sea is giving away a prize package like the one shown below when you participate in the Chicken of the Sea Flavored Salmon 5 Ingredient Recipe Contest. Send me your recipe that must include one of the flavored salmons with 5 ingredients to [email protected] Contest ends August 21, 2015 at 12 PM EST. Please put Chicken of the Sea in the Subject line.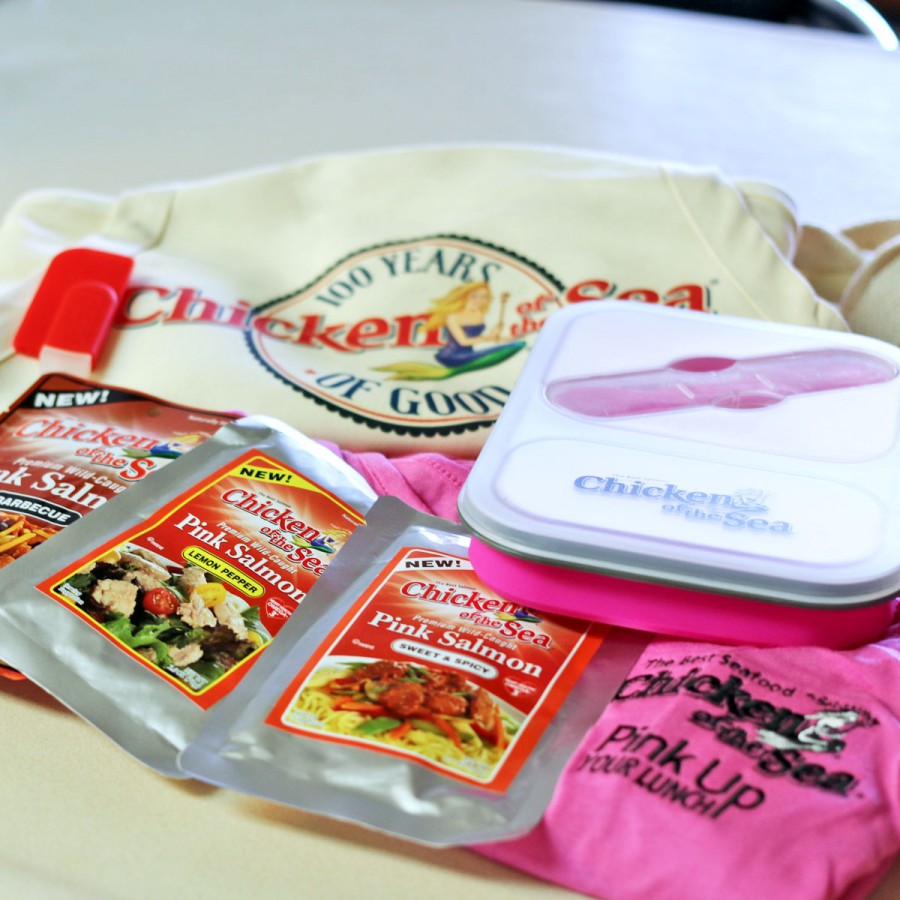 The giveaway package includes Flavored Salmon Pouches (Barbeque, Lemon Pepper and Sweet and Spicy), Collapsible Bento Box,  Apron, T-shirt, Tote Bag and Spatula. (value $65.00)
Baked Salmon Potato
Recipe type:
Main Dish, Seafood
Prep time:
Cook time:
Total time:
Sweet and spicy salmon in a stuffed baked potato with sour cream, cheddar cheese and green onions.
Ingredients
1 Chicken of the Sea Sweet and Spicy Flavored Salmon Pouch
1 baking potato
3 tablespoons sour cream
green onions
1/4 cup shredded cheddar cheese
salt and pepper
Instructions
Wash the baking potato. Pierce with a fork several times. Bake at 400 degrees for 45 - 50 minutes or until potato is tender.
Cut potato in half but not all the way through. Scoop out the potato with a spoon into a small bowl. Break up into big chunks. Add the sour cream with the salt and pepper. Stir. Add the Chicken of the Sea Sweet and Spicy Flavored Salmon Pouch. Stir in the cheddar cheese, reserving a tablespoon for the topping.
Bake for 10 minutes or until the cheese has melted over the top.
We have a winner in the recipe contest. It is Jamie P. with this recipe.
Mini Crust-less Salmon Quiches
1 package Chicken of the Sea Lemon Pepper Flavored Salmon
2 Eggs
1 Cup Shredded Italian Cheese Blend
1/2 Cup Greek Yogurt
1/4 teaspoon Garlic Powder
1/2 teaspoon Oregano
Preheat oven to 350 degrees F.  Oil two one cup ramekins or mini quiche dishes, set aside.
In a medium bowl stir together Salmon, Eggs, Cheese, Yogurt, Garlic Powder and Oregano.  Bake in preheated oven 20 – 23 minutes or until tooth pick inserted in center comes out clean.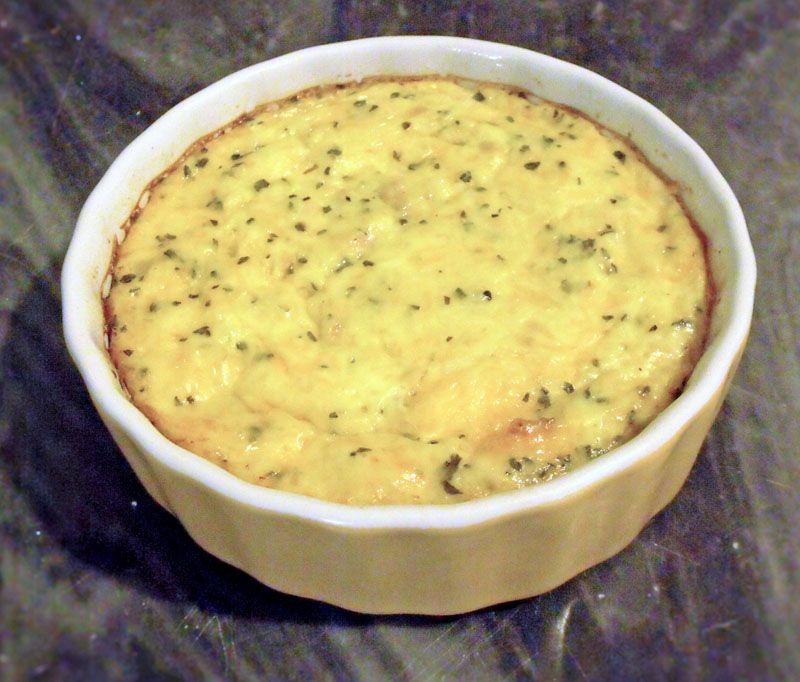 Want to try the Sweet and Spicy Salmon Quesadilla?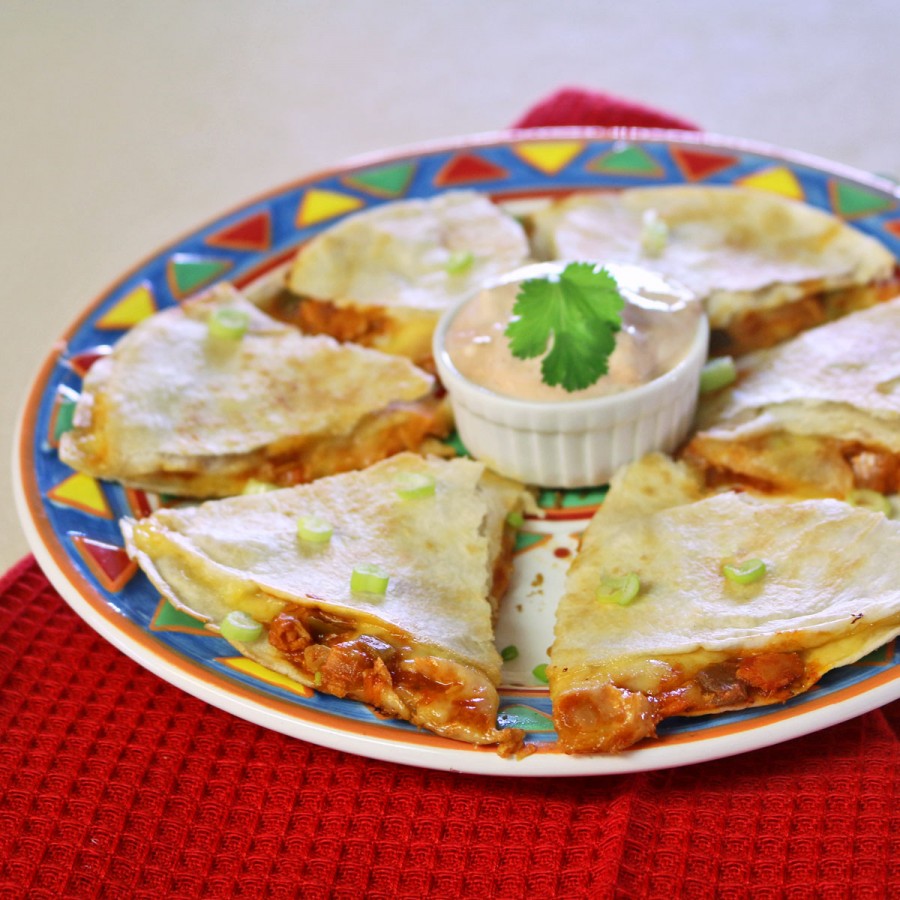 Pin It!