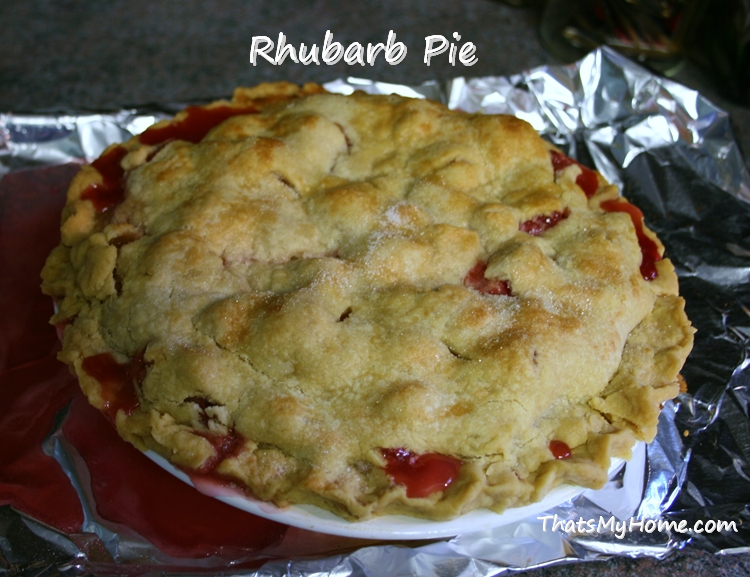 I made this pie back in May and forgot to post it. So here it is, better late than never. I love rhubarb pie and eagerly await the arrival of it every spring. My dad has a nice size patch of it and I was lucky enough to be home in time for the first picking. I picked about 5 lbs. of it and brought it home to make this pie and some wonderful rhubarb sour cream coffee cake.
One pound of rhubarb will yield about 3/4 cup cooked. You want to choose fresh, crisp stalks and peel off the skin if it seems too tough. You can not eat the leaves as they are poisonous. Rhubarb can be stored in the refrigerator in plastic bags for several weeks. Be sure to trim the ends before using.
Rhubarb Pie
Prep time:
Cook time:
Total time:
Ingredients
5 cups chopped rhubarb
1 1/3 cups white sugar
6 tablespoons all-purpose flour
2 tablespoons butter
1 recipe pastry for a 9 inch double crust pie
Instructions
Preheat oven to 450 degrees F.
Combine sugar and flour. Sprinkle 1/4 of it over pastry in pie plate. Heap rhubarb over this mixture. Sprinkle with remaining sugar and flour. Dot with butter. Cover pie with top crust.
Place pie on lowest rack in oven. Bake for 15 minutes. Reduce oven temperature to 350 degrees F., and continue baking for 40 to 45 minutes.
Serve warm or cold.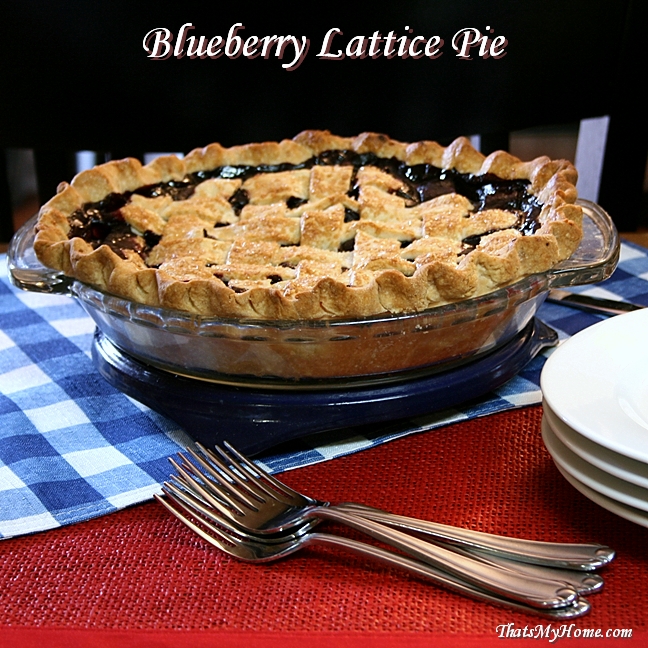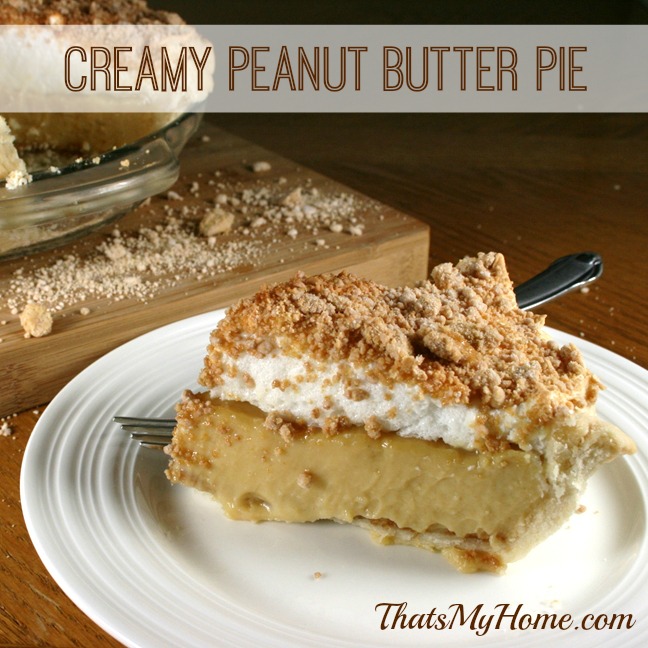 Enjoy!