This shop has been compensated by Collective Bias, Inc. and its advertiser. All opinions are mine alone. #MullerMoment #CollectiveBias
Raspberry Yogurt with Strawberries and Blueberries
So I recently did something I've never done before and I have a confession to make. I've never eaten yogurt! I use it in baking all of the time but I'd never tried it. No way, you know how you are when you think you don't like something and nothing is ever going to change your mind? Well that was yogurt for me. I planned to make a Lemon Cheesecake Coffee Cake for this post until I opened up the new Müller® Ice Cream Inspired Yogurt.
When I took off the lid of the yogurt, for the first time ever I thought this smells really good.
I stood there in the kitchen looking at it and finally got a spoon. After all I had to add it to the coffee cake batter, but before I did I tasted it!!!  It was so good I was kind of sad I had to put in my coffee cake batter, but I did. So I got to thinking a little later because this post was really supposed to be about having a "me moment" and I had thought it was going to be about a slice of that lemon coffee cake. But maybe not?
I had some fresh strawberries and blueberries in my refrigerator so I got out a parfait glass. Then I went to get the other container of Müller® Ice Cream Inspired Vanilla Bean Yogurt and realized I had Raspberry instead. Next I opened the container and it smelled amazing too! I took my first bite a whole lot quicker than the first container and it had mini chocolate chips in it. Yum! So I did my parfait and worked on my pictures for this post. The coffee cake was finished and the parfait in the refrigerator. Despite the fact I'd loved the bites of yogurt I'd tried, there still was a little trepidation there. You have to realize I have a lot of years of thinking I'd never eat yogurt. Baking, yes, Eating no. I'd never even been willing to taste it before.
I fixed dinner and a couple of hours later decided I deserved a treat of some kind. I wanted something sweet and usually that means a scoop of ice cream. That yogurt parfait in the refrigerator kept calling out to me. I was thinking how good it looked. I still had this crazy stuff going around in my head about yogurt that you know you don't eat yogurt. In the end the Raspberry Fruit Parfait parfait won and I went and got it. Now, I'd had my "Me Moment".  I've even made it a few times since.  Finally I can feel good about eating dessert first!
One of the things I had to do for this post was go to a store demo featuring the Müller® Ice Cream Inspired Yogurt. I met a real nice lady there who was sampling Müller's Greek Yogurt. Müller Yogurt will be on Rollback at Walmart for $.88 until March. Note: The Ice Cream Inspired Yogurt will not be on Rollback, but the rest of the Müller Yogurts will be.
Do you love yogurt and want to try it? Visit www.Mullerquaker.com to sign up on for their mailing list and receive the latest news and offers. As a thank you, you'll also get a coupon to use toward your next purchase!
Müller® Ice Cream Inspired Yogurt is just the right amount of wrong. Whether it is a touch of indulgence to start your morning or an indulgent break in the afternoon – go ahead and indulge because you deserve it!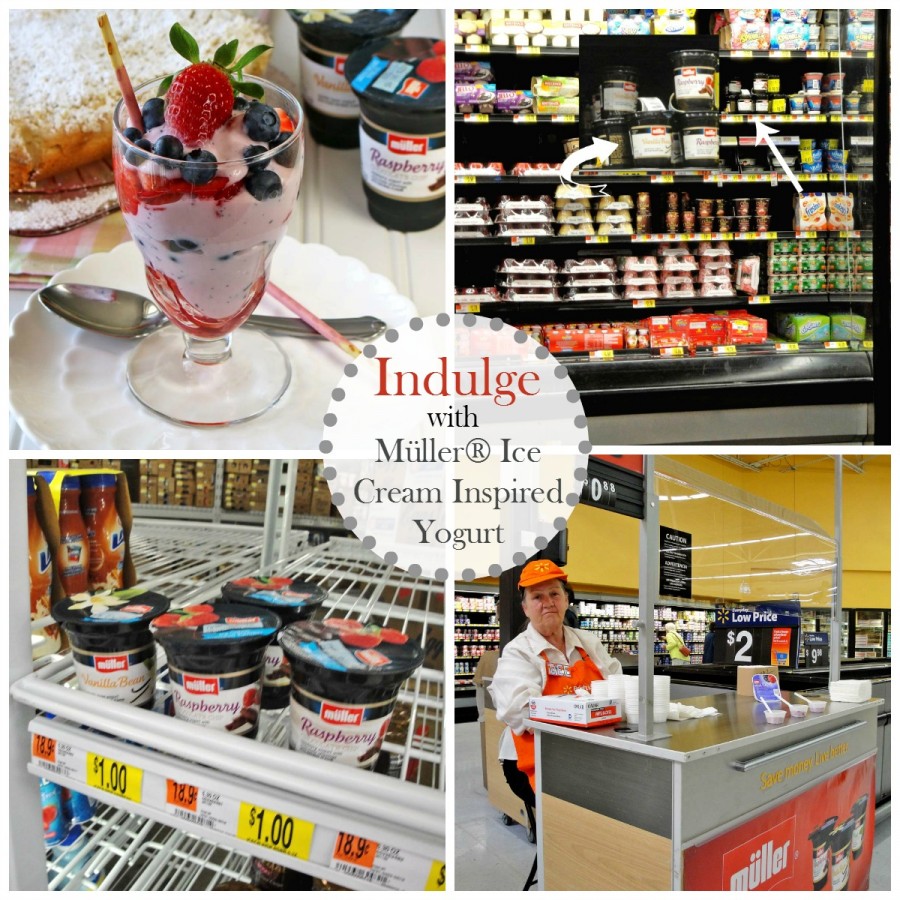 Do you want to learn how to make my oh so easy parfaits?
Raspberry Yogurt with Strawberries and Blueberries
Serves:
1 per ingredients list
Delicious raspberry yogurt with chocolate chips layered with blueberries and strawberries.
Ingredients
6 - 8 strawberries sliced
1 teaspoon sugar or stevia
1/3 cup blueberries
1 container of Müller® Ice Cream Inspired Raspberry Yogurt
Instructions
Slice up the strawberries and add the sugar or stevia. Let set for 5 minutes.
Wash the blueberries and put them on a towel to dry.
Place half of the strawberries on the bottom of your glass.
Add yogurt. Add 1/2 of the blueberries.
Add remaining yogurt. Top with remaining strawberries and blueberries. Cover with plastic wrap and let set for 15 minutes in the refrigerator.
Be sure to visit Müller® Ice Cream Inspired Yogurt on Facebook and Twitter.
Want to try our Lemon Cheesecake Coffee Cake made with Vanilla Bean Müller® Ice Cream Inspired Yogurt?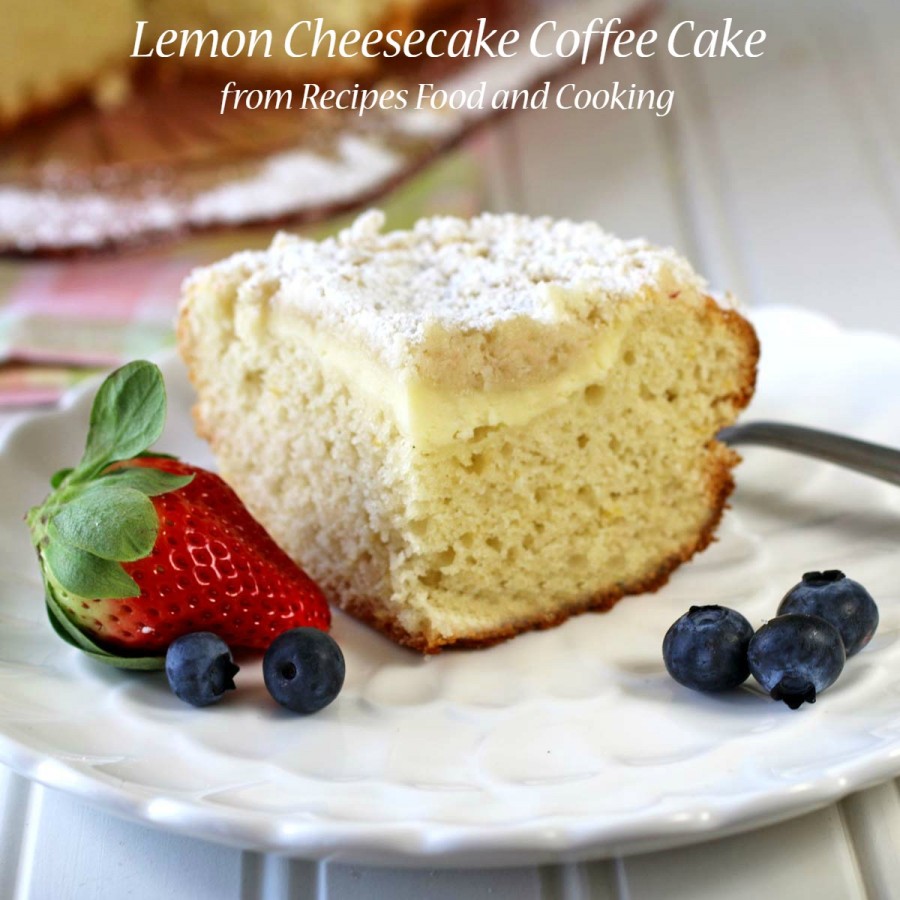 Pin it?