Tender sauteed sea scallops with fettuccine dressed in heavy cream, sun dried tomatoes, parsley, garlic, onions and parmesan cheese.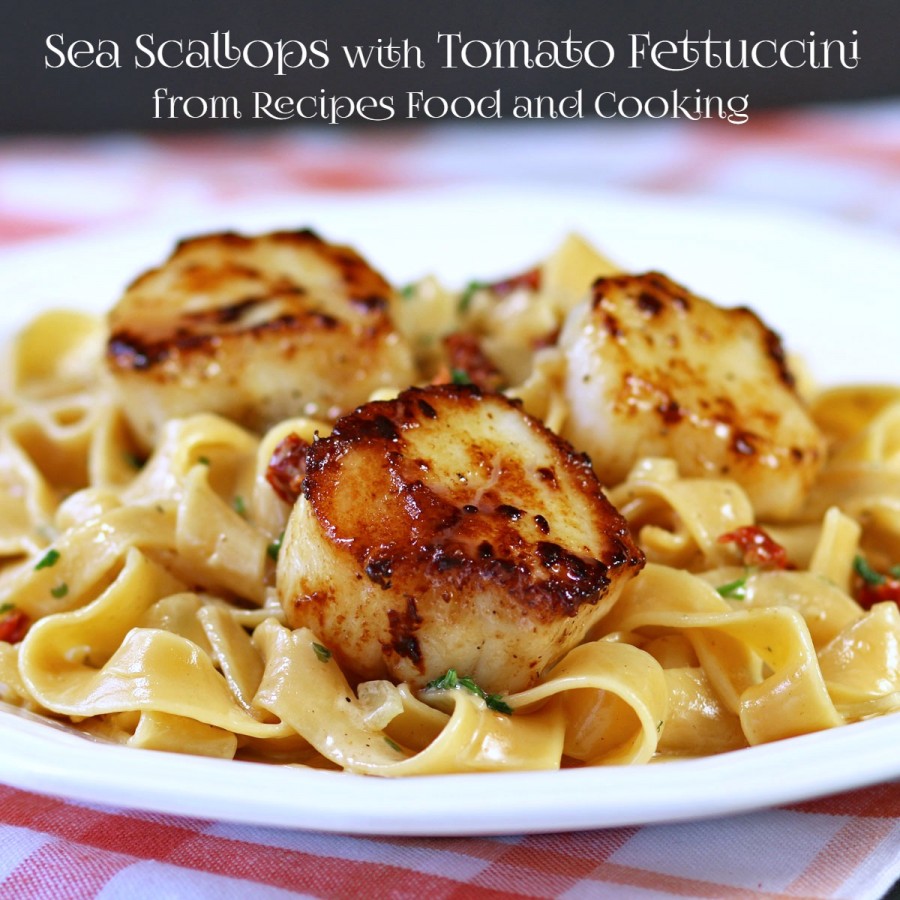 Sea Scallops with Tomato Fettuccine
This is perhaps one of my easiest recipes to make when I need something special fast. With a little prep of chopping the vegetables for the pasta you can have this dinner put together in about 30 minutes.
Prepare the scallops first. Scallops have a beard and that is how it attaches itself to its shell. It is a small piece of connective tissue on the side of the scallop. Remove it, it is really tough. Some have already been removed so if you don't see it, don't fret. Then place the scallops on a piece of paper towel to dry off the surface of  the scallops. I let them sit on the paper towel while the pasta cooks. If you don't you won't get that good crispy scallop like the ones above.
When buying scallops there are 2 kinds, sea scallops like the ones I used here and bay scallops which are much smaller. A pound of bay scallops can have 70 – 120 scallops to a pound whereas sea scallops have 10 – 40 scallops per pound. The ones pictured about were about 12 to the pound.
I bought these at my local farmer's market and they are quickly frozen as soon as they catch them. These are dry packed unlike some which are sold in water. I prefer not to buy them this way as those are usually packed in a phosphate solution. The phosphate solution whitens the scallop and also can make it absorb more water. I don't know about you but I don't want to pay $15.00 a pound for water, do you? Not only that but those scallops contain so much water that they will steam instead of cooking and giving you that beautiful crust. If the container of scallops is half full or more of water, I wouldn't buy those scallops.
If you can't find tomato fettuccine, regular will work. Let's get cooking!
Sea Scallops with Tomato Fettuccine
Prep time:
Cook time:
Total time:
Tender sauteed sea scallops with Fettuccine dressed in heavy cream, sun dried tomatoes, parsley, garlic, onions and Parmesan cheese.
Ingredients
Seafood
3/4 lb. sea scallops
1 tablespoon olive oil
1 teaspoon butter
salt and pepper
Tomato Fettuccine
6 oz. tomato fettuccine
1/4 cup chopped minced onion
2 - 3 garlic cloves - minced
4 tablespoons sun dried tomatoes
2 tablespoons chopped fresh parsley
1/2 cup heavy cream
salt and pepper
Instructions
Clean the scallops, remove the beard if there is one. Put the scallops on a paper to dry them. Turn over, Season with salt and pepper.
Bring a pot of salted water to a boil. Add the pasta and cook until ala dente. Strain and set aside while you cook the scallops.
Add the olive oil and butter to a saute pan. Place the scallops in the pan over medium high heat. Cook without turning until bottom of scallops are browned, about 4 minutes. Turn over and cook until done. Remove to a plate.
Add the onions, garlic to the pan you just sauteed the scallops in. Stir and as soon as they turn transparent, add the cream. Bring to a boil and reduce quickly by a third. Stir in the sun dried tomatoes and parsley. Add the pasta, Season with salt and pepper.
Divide the pasta between 2 dinner plates. Top with the scallops.
Maybe you'd like to try?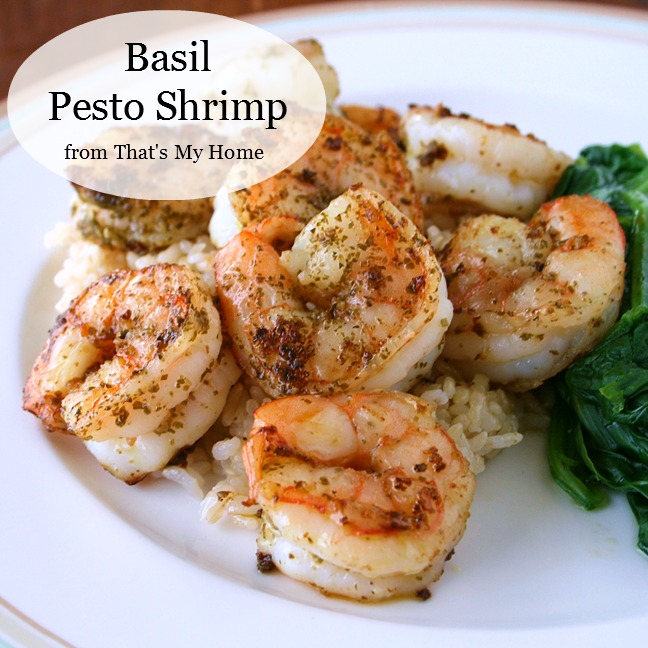 Garlic Shrimp with Roasted Italian Vegetables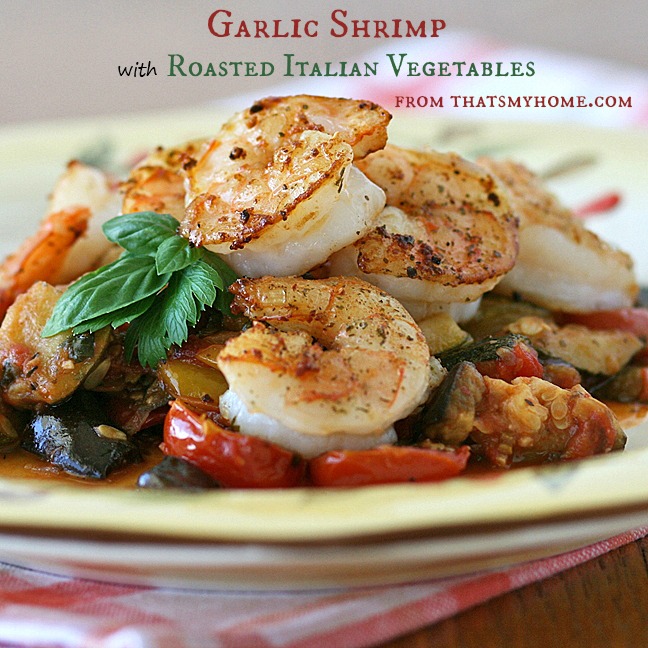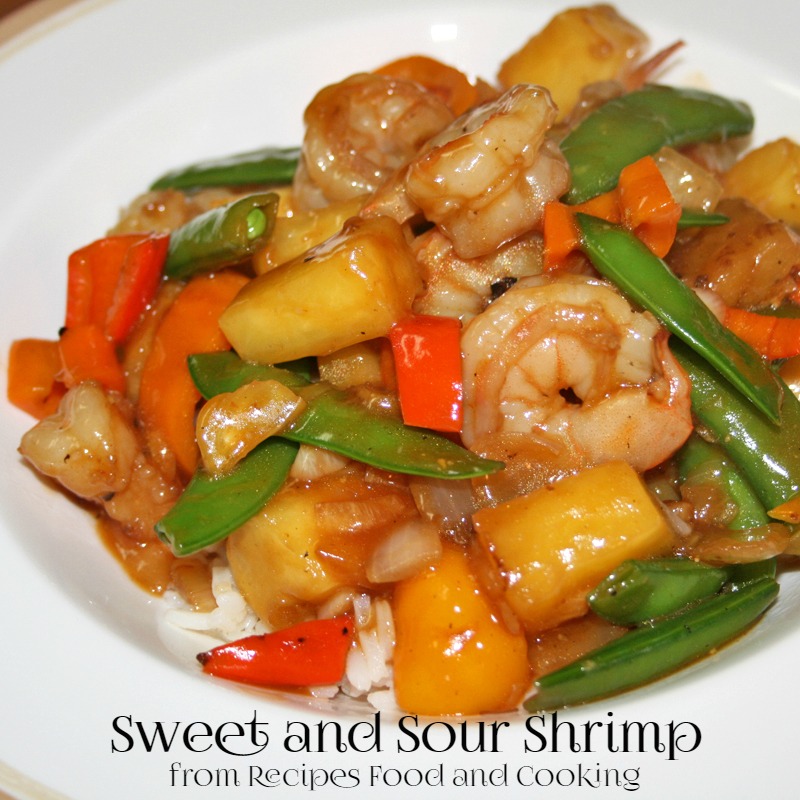 Pin It!