Greek Chicken Gyro Pita are made with lightly fried chicken breast bites on pita with feta cheese, tomatoes, cucumbers and Tzatziki sauce.

Greek Chicken Gyro Pita
These Greek Gyro Sandwiches will fast become a favorite family meal. I made them with chunks of chicken breast that were marinated for 30 minutes in buttermilk and a Greek seasoning. If you have never bought Greek seasoning before the one I use is a mixture of coarse salt, Turkish oregano, garlic, lemon, black pepper and marjoram. The chicken is then rolled in flour with the Greek seasoning before frying it quickly. You could also use a prepared chicken nuggets if you want to save some time.
I made my own Tzatziki sauce from Greek Yogurt, grated cucumber and fresh dill with a squeeze of lemon. I always remove the seeds out of the cucumber when I make this dish. Sometimes the seeds can be bitter especially if you have a real big cucumber. Then all you need is some chopped tomatoes and sweet peppers and dinner is served!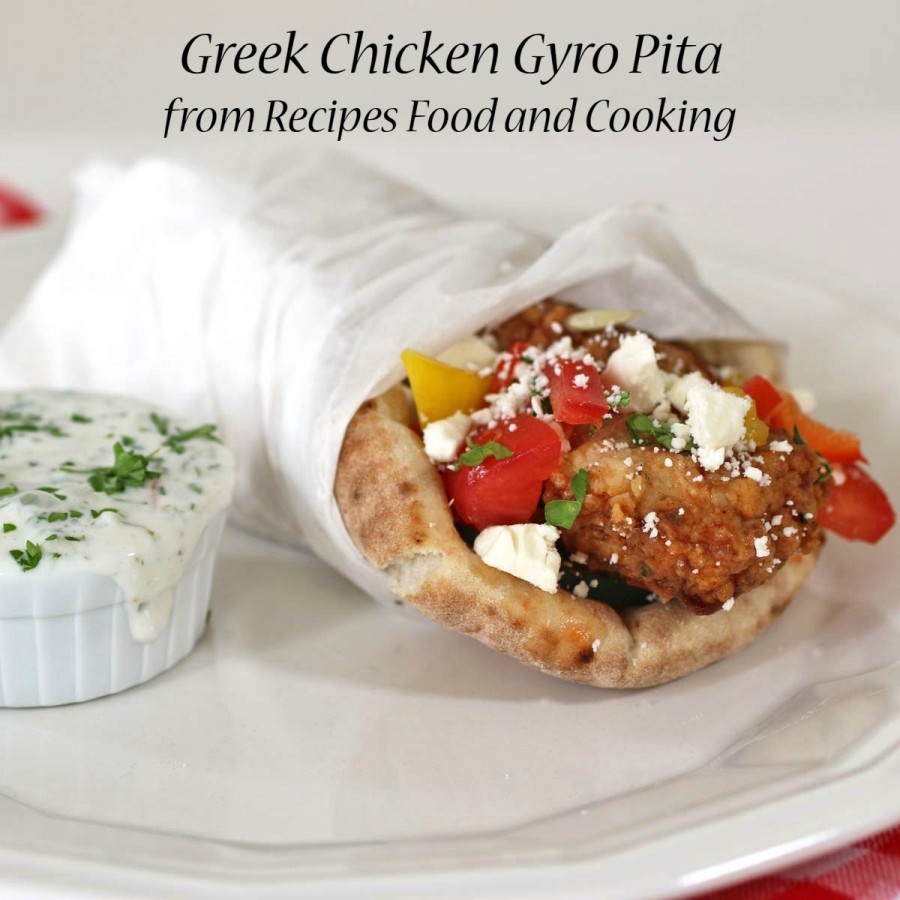 Everyone is going to want to dig right in as soon as they know what you're cooking for dinner.
Greek Chicken Gyro Pita
Prep time:
Cook time:
Total time:
Lightly fried chicken breast bites on pita with feta cheese, tomatoes, cucumbers and Tzatziki sauce.
Ingredients
Chicken and Marinade
1 lb. boneless, skinless chicken breasts
1 cup buttermilk
2 teaspoons Greek Seasoning
1 tablespoons red wine vinegar
2 cloves garlic
1/2 teaspoon pepper
To prepare
2 cups flour
1 teaspoon Greek Seasoning
pepper
canola oil for frying
Toppings
tomato - diced
cucumber slices - sliced thinly
sweet peppers - diced
Feta cheese
Tzatziki sauce
Pita bread
Instructions
Cut the chicken into bite size pieces and put in a bowl or a large plastic bag.
Add the buttermilk, Greek Seasoning, red wine vinegar, garlic and pepper to the chicken. Mix until the chicken is coated. Refrigerate for 30 minutes or up to 2 hours.
Make the Tzatziki sauce and refrigerate. It gets better as it sits. You can make it a day ahead.
Mix the flour, Greek Seasoning and pepper together. Dip the chicken into the flour. Shake off excess flour.
Add it a pan with oil in it that is about 325 degrees. Fry the chicken quickly until cooked throughout. Drain on a paper towel.
Heat the pita bread up in the oven or microwave while the chicken is cooking. Have your topping ingredients ready to assemble the gyros.
To assemble gyros, add a line of cucumber slices down the center of the pita. Top with the chicken. Then add your toppings and Tzatziki sauce.
To make the Tzatziki Sauce you need a cup of Greek Yogurt, 1/3 of a cucumber with the seeds removed and grated, 2 tablespoons fresh dill – chopped, 1 tablespoon fresh chopped parsley, 1 clove garlic – minced, 2 tablespoons lemon juice, 1 tablespoon olive oil, salt and pepper. Refrigerate until ready to use.
Maybe you'd like to try out?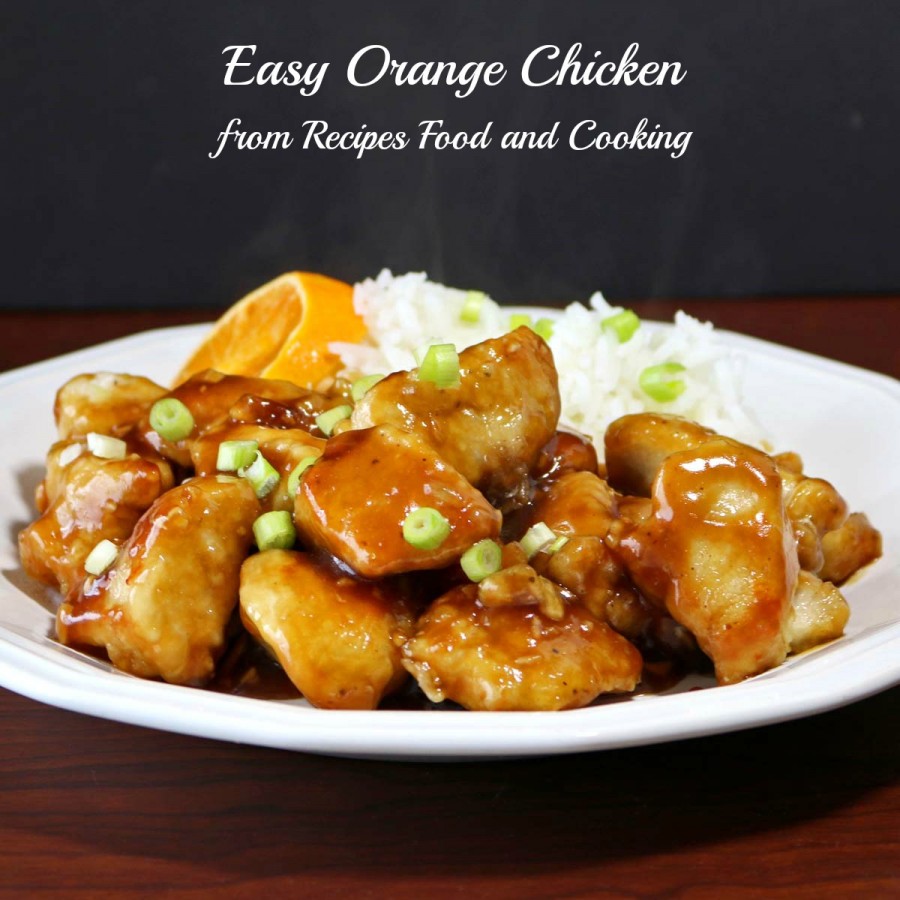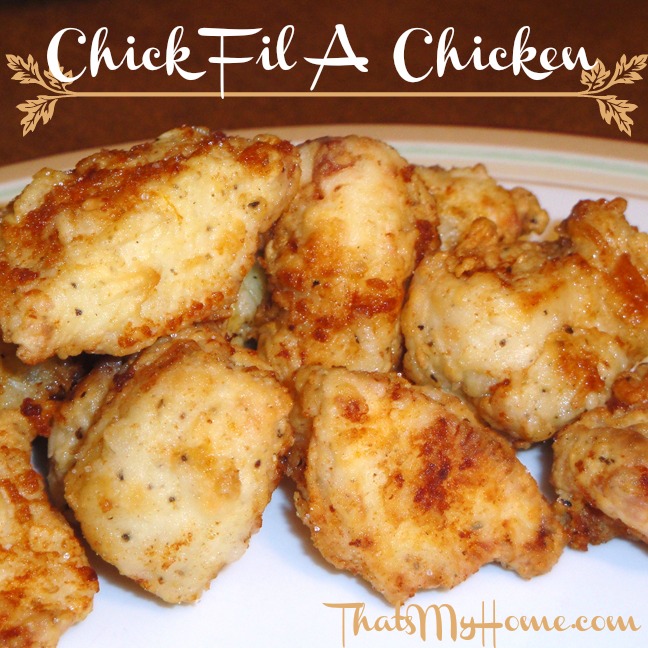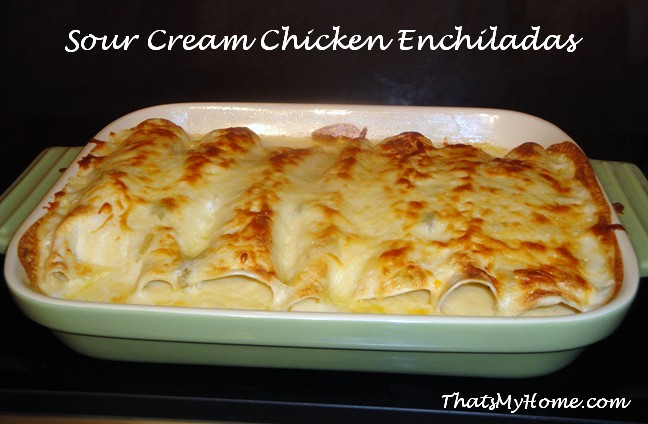 Pin It!