Lineup of great recipes for Thanksgiving from turkey to pumpkin pie cupcakes!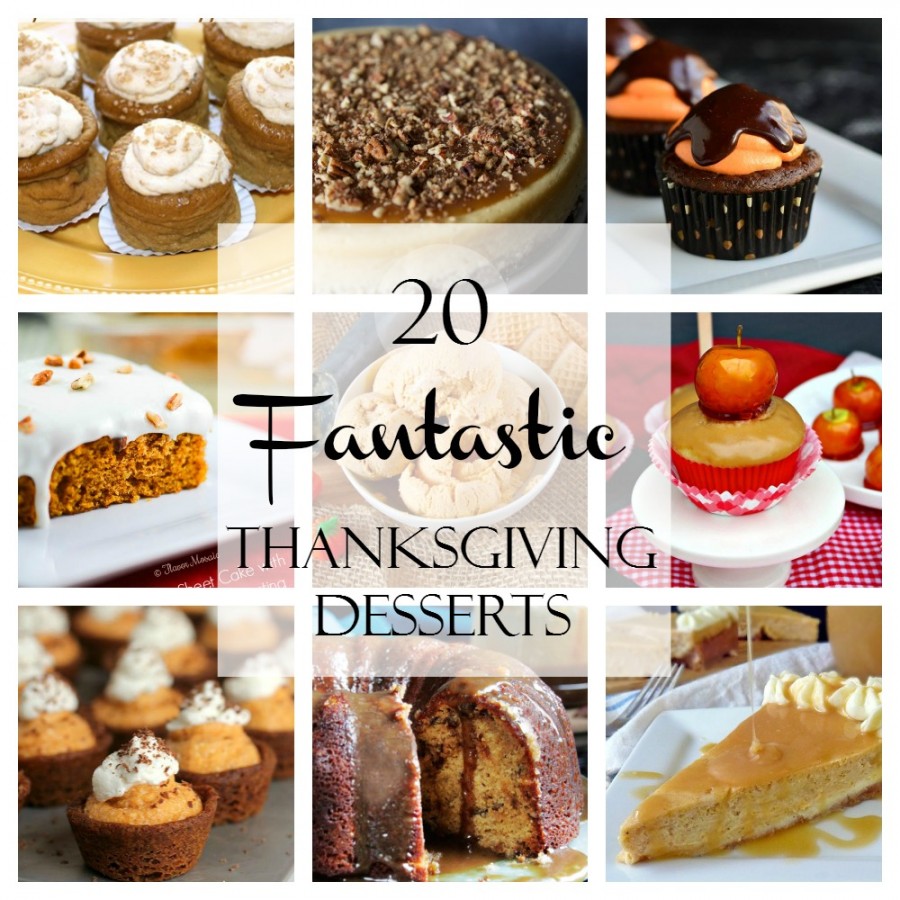 Here is a great lineup of Thanksgiving Desserts that I know you will enjoy.
Pumpkin Pie Cupcakes from Recipes Food and Cooking
Microwave Pumpkin Fudge from Dizzy Busy and Hungry
Apple Dumplings with Salted Caramel Rum Sauce from The Life and Loves of Grumpy Honeybunch
Double Layer No Bake Pumpkin Cheesecake from Renee's Kitchen Adventures
Chocolate Bottom Pumpkin Pie from Hot Eats and Cool Reads
Butternut Cheesecake by Life Tastes Good
Pumpkin Sheet Cake with Cream Cheese Frosting from Flavor Mosaic
Taste of the Tropics Fruit Pudding Cake from Yours and Mine are Ours
Skinny Crustless Slow Cooker Pumpkin Pie from The Magical Slow Cooker
Buttermilk Cupcakes with Caramel Icing Topped with Candy Apples from The Foodie Affair
Chocolate Terrine with Raspberry Sauce from That Skinny Chick Can Bake
Pumpkin Streusel Pound Cake from Valerie's Kitchen
Toffee Pecan Caramel Pound Cake from Carlsbad Cravings
Pumpkin Pie Ice Cream from Eazy Peazy Meals
Pumpkin Cannoli Cookie Cups from Erica's Recipes
Pecan Pie Cheesecake from Tried and Tasty
Baba au Rhum from Love and Confection
Hot Buttered Rum Apple Pie from Frugal Foodie Mama
Mini Pumpkin Hand Pies from Bobbi's Kozy Kitchen
Chocolate Pumpkin Cupcakes from Garnish and Glaze
Maybe you'd like to try our?
Chocolate Peanut Butter Ooey Gooey Butter Cake