Cooking For One or Two – Hamburger gravy and mashed potatoes for an easy meal to cook for one or 2. Serve with mashed potatoes.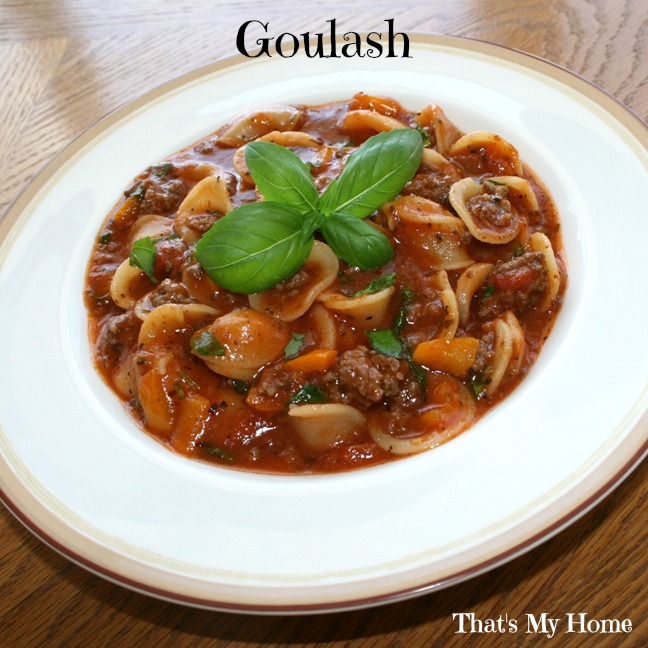 I was having a discussion with a friend of mine the other day about how we loved to cook but when you start cooking for one or two how much it changes the way you cook.
How do you make spaghetti or goulash for one? I always made it so it fed 8 because I wanted leftovers or was going to freeze some for another day. When you start cooking for one, my intentions are to freeze some for later and I do but then I leave the frozen stuff in the freezer so long it ends up in the trash. So how does one solve this dilemma? I tried it this way this week and it worked for me.
I browned a pound of ground beef with onions. Then I took half out and put it in a casserole dish and refrigerated it. I then made hamburger gravy and some mashed potatoes with the half still on the stove. In 20 minutes I had a meal that was pure comfort food. My mom used to make hamburger gravy growing up because it an economical way to feed 6 kids. I remember not liking it very well then. Now however once in a while it hits the spot and I really enjoy it.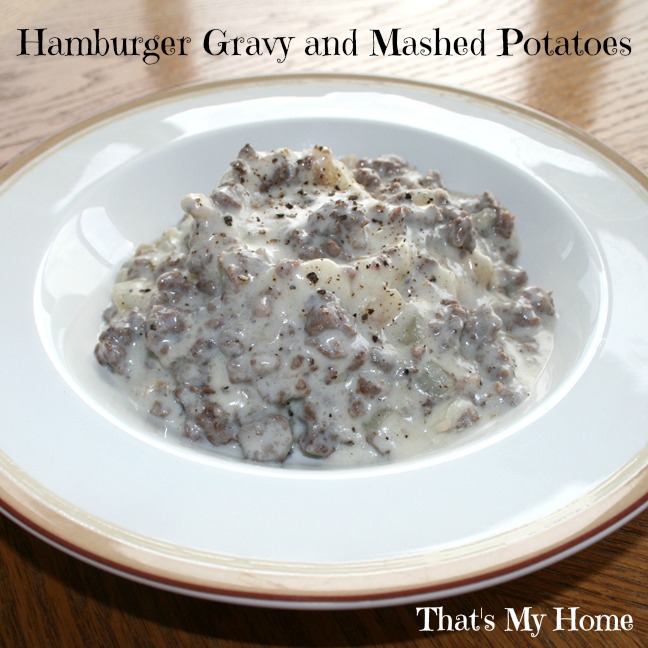 Today I took the remaining ground beef out of the refrigerator and added my favorite jarred spaghetti sauce. (a product I never thought I would use) After doctoring it up some with some dried Italian herbs, fresh garlic and basil it was pretty tasty. It made more than enough to feed 2 people so I have a lunch for tomorrow all ready. The best thing is no real leftovers and I didn't end up with another bag in the freezer I forgot I had.
Follow me on Facebook, Google+ , Instagram or Pinterest to see when I post or share something new!

Cooking For One or Two
Prep time:
Cook time:
Total time:
Hamburger gravy and mashed potatoes for an easy meal to cook for one or 2. Serve with mashed potatoes.
Ingredients
1/2 lb. ground beef
1/2 medium onion - chopped
3 tablespoons flour
2 - 2 1/2 cups milk (can be half water)
salt and pepper
Instructions
Brown ground beef with onion until onion is transparent. Stir in flour. Cook for 2 - 3 minutes more. Stir in milk, let thicken but do not boil. Add salt and pepper.
Serve over mashed potatoes.