Mexican Casserole has layers of taco chips, topped with a creamy chicken mixture and lots of cheese.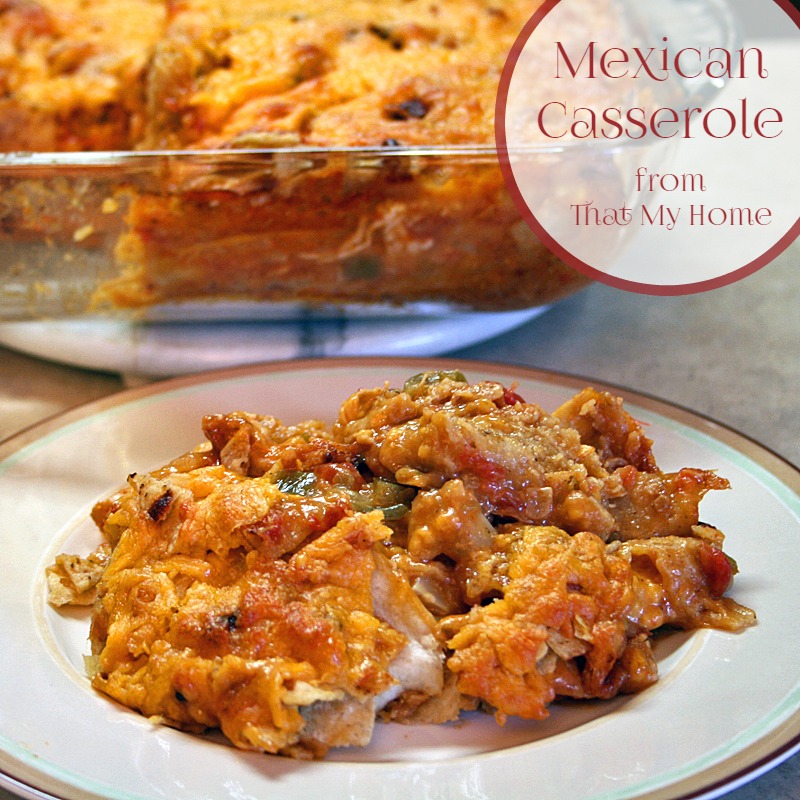 Mexican Casserole
I have been making this for years and never took the time to write the recipe down. I am one of those people who cook without recipes most of the time. If I do you can bet I change it in some way.
This casserole is an easy recipe to adapt you can add black beans if desired, use a pound of ground beef instead of chicken or even a vegetarian version with zucchini and summer squash.
Here is the casserole before going in the oven. The cheese is added after the casserole has been baking 20 minutes. I used the flour tortillas to separate the layers and corn chips for the flavor and crunchiness.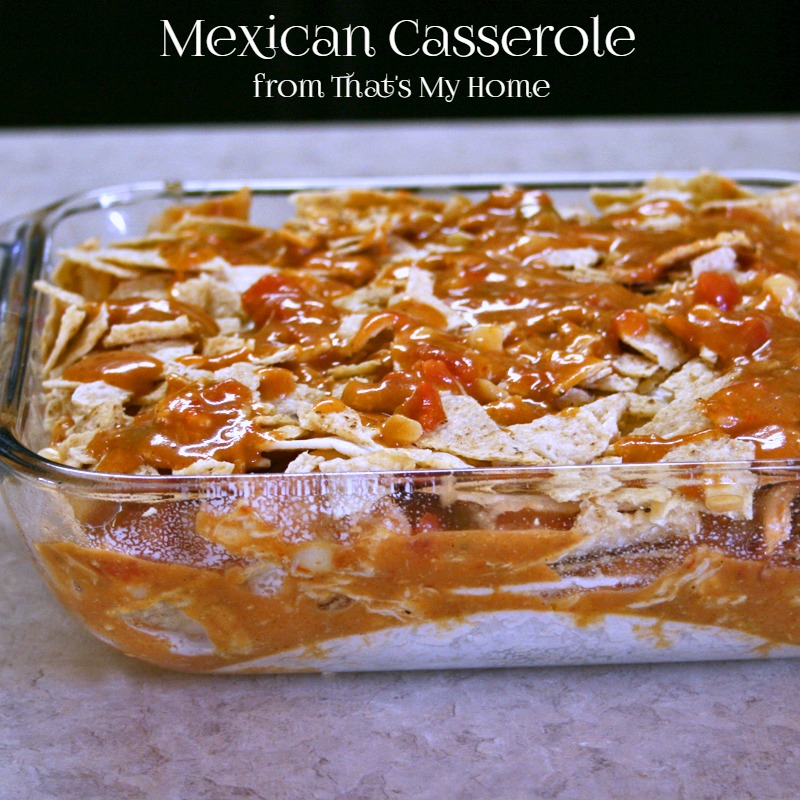 Right out of the oven.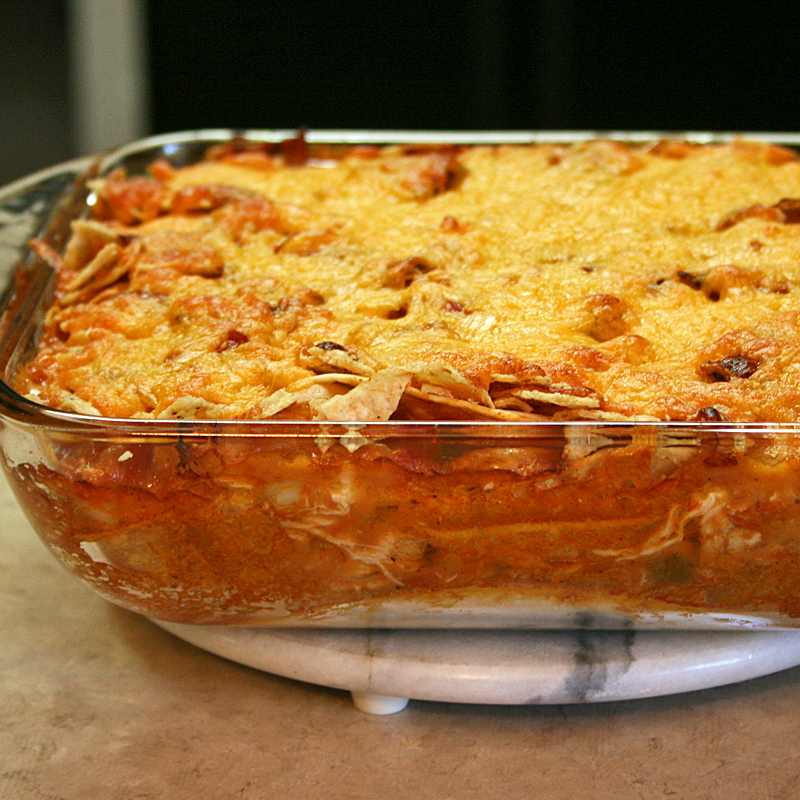 Follow me on Facebook, Google+ , Instagram or Pinterest to see when I post or share something new!
Mexican Casserole
Prep time:
Cook time:
Total time:
Layers of taco chips, topped with a creamy chicken mixture and lots of cheese is how you make Mexican Casserole.
Ingredients
3 chicken breast halves
1 can rotel tomatoes
1 can cream of chicken soup
2 cups sharp cheddar cheese
1 cup corn
2 tablespoons taco seasoning
1 cup salsa
3 flour tortillas
4 - 5 cups corn chips - crushed
Instructions
Cover the chicken breasts with water and cook until tender, about 15 minutes. Shred with a fork. Reduce liquid to 1/2 cup.
Add soup, taco seasoning, corn, salsa and Rotel tomatoes. Cook for 10 minutes over medium heat. Add 1/2 cup cheese to mixture and stir until melted.
Spray a 9 x 9 casserole dish. Place a flour tortilla on the bottom, add a cup of the crushed chips, add about a third of the chicken mixture. Add 1/2 cup of cheese. Repeat this steps to add a second layer. Top with a another flour tortilla and chips. Add the remaining mixture on top.
Bake at 375 degrees for 20 minutes, add remaining cheese. Bake another 15 minutes or until it is bubbly and cheese is melted.
Serve with salsa, sour cream, tomatoes and lettuce if desired.
Maybe you'd like to try: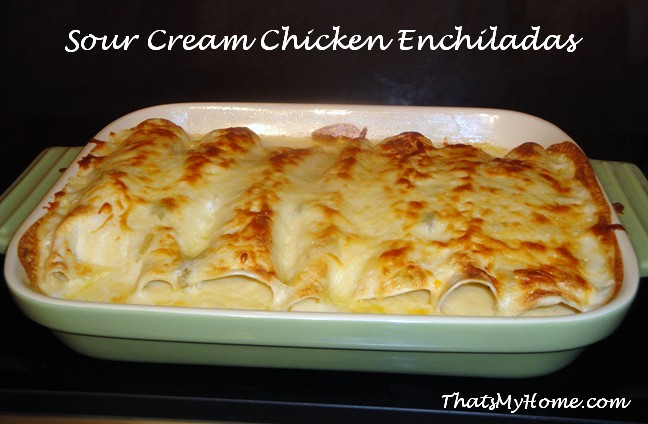 or our