Aunt Janet's Caramels are soft, creamy and melt in your mouth. My go to recipe for as long as I can remember.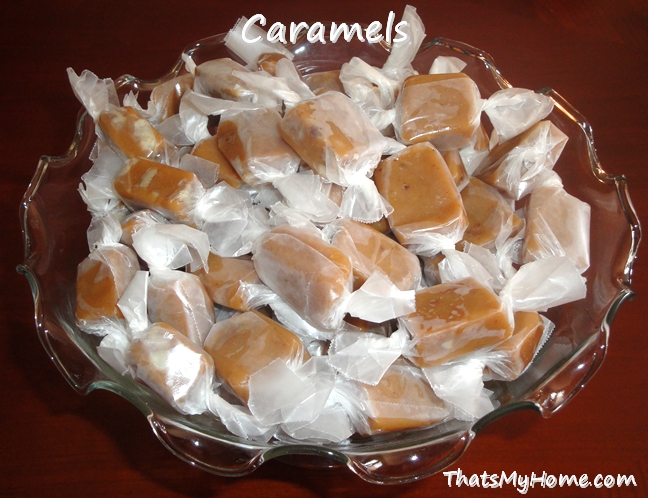 Aunt Janet's Caramels
Aunt Janet is another one of my aunts that is a fabulous cook. She started making these caramels more years ago than I care to count but at least since the 80's if not sooner. The only problem with making them is you want to eat them all! These are the best caramels ever, creamy and they just melt in your mouth.
This also makes a good caramel to dip pretzels in. Roll the pretzels in whatever add ins you are using as soon as you dip them.
Below is what the caramels look like when you pour them into the pan. To cut them use a pizza cutter or scissors. Wrap in wax paper squares. Store them in an air tight container.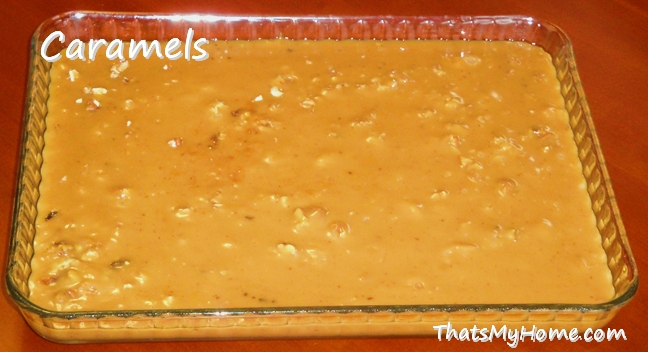 Aunt Janet's Caramels
Prep time:
Cook time:
Total time:
Creamy homemade caramels that melt in your mouth! Perfect for gift giving....
Ingredients
1/2 lb. butter
2 Cups sugar
1 Cup light corn syrup
1 can sweetened condensed milk
1 teaspoon vanilla
2 Cups Pecans (optional)
Instructions
Melt butter in pan. Add sugar, corn syrup and condensed milk. Stir constantly over low heat until candy reaches a temperature of 240 degrees. (About 20 minutes) Add vanilla and pour into a greased 9 x 13 pan.
Cool completely before cutting into pieces. Wrap candies in wax paper.
Aunt Janet - www.thatsmyhome.com
Notes
Prep time includes wrapping time.
Follow me on
Pinterest