Quick, easy and light yeast rolls.
I made these today and they were done so fast I was actually surprised. They are very light and have a wonderful texture. I got 2 dozen big rolls from the recipe and I did them 2 ways. The ones above were just 3 balls of dough in a greased muffin tin and sprinkled with sesame seeds after an egg wash. The ones below were cut using a pizza cutter and rolled from the widest end first. Easy as can be! They remind me of the rolls we got in the school cafeteria years ago. Because of the low amount of fat in these rolls, they are at their best the day they are made.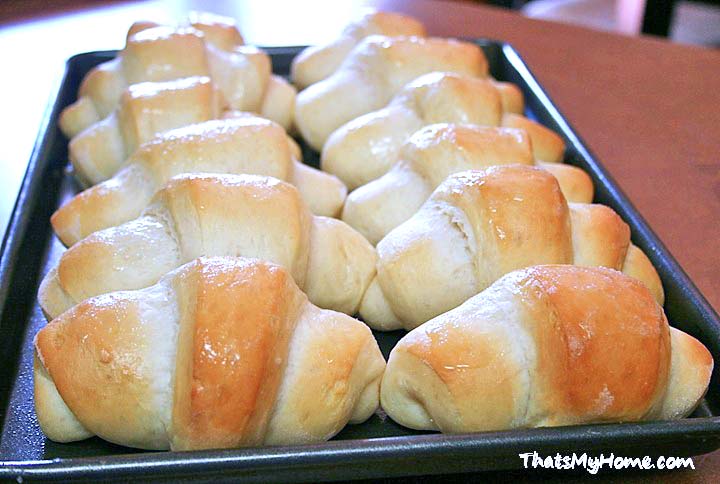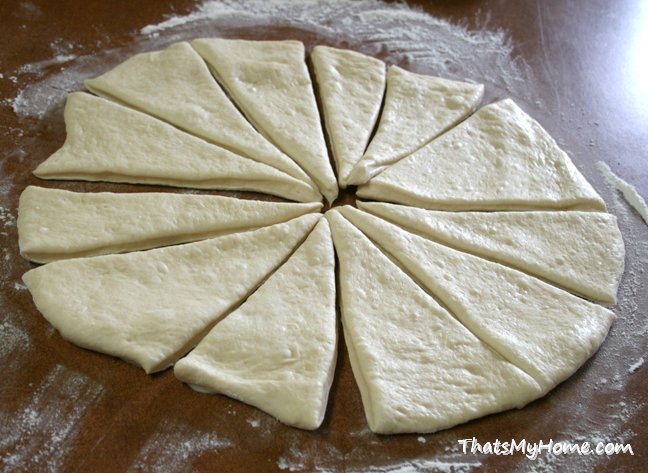 Quick Easy Yeast Rolls
Prep time:
Cook time:
Total time:
Quick, easy and light yeast rolls
Ingredients
2 packages quick yeast
6 cups flour
3/4 cup warm water
2/3 cup instant nonfat dry milk
1 tablespoon salt
1/4 cup sugar
1/4 cup honey
1/2 cup vegetable oil
1 1/4 cup water
2 eggs
Eggwash
1 egg
1 tablespoon water
Instructions
Add the sugar, yeast and 3/4 cup of water to your mixing bowl. Set aside for a couple of minutes. Beat eggs in a small bowl. Add everything to the bowl. Mix with your dough hook until well combined and the dough begins to leave the sides of the bowl. You may need a couple of additional tablespoons of flour. Knead the dough for about 8 minutes until the dough is smooth and elastic. Cover and let raise until doubled (about 1 hour)
Divide the dough in half. If doing the crescent rolls, roll the dough into about a 14 inch circle. Cut the dough in half and then again with a pizza cutter. Cut each section into 3 pieces. Roll starting at the widest end tucking the end under when you place it on the baking sheet. Cover and let raise until doubled (about 30 minutes).
Brush the rolls with the egg wash right before baking. Sprinkle with the seeds of your choice if using. Bake at 350 degrees for 18 - 20 minutes or until lightly browned.
To make the cloverleaf rolls, roll it into a long log. Cut in half and then each half in half again. Cut each of those pieces into 3 pieces. Cut each of those into 3 pieces and roll into balls. Place 3 balls in each muffin tin that has been sprayed with oil. Cover and let raise until doubled (about 30 minutes).
www.ThatsMyHome.com
Maybe you'd like to try?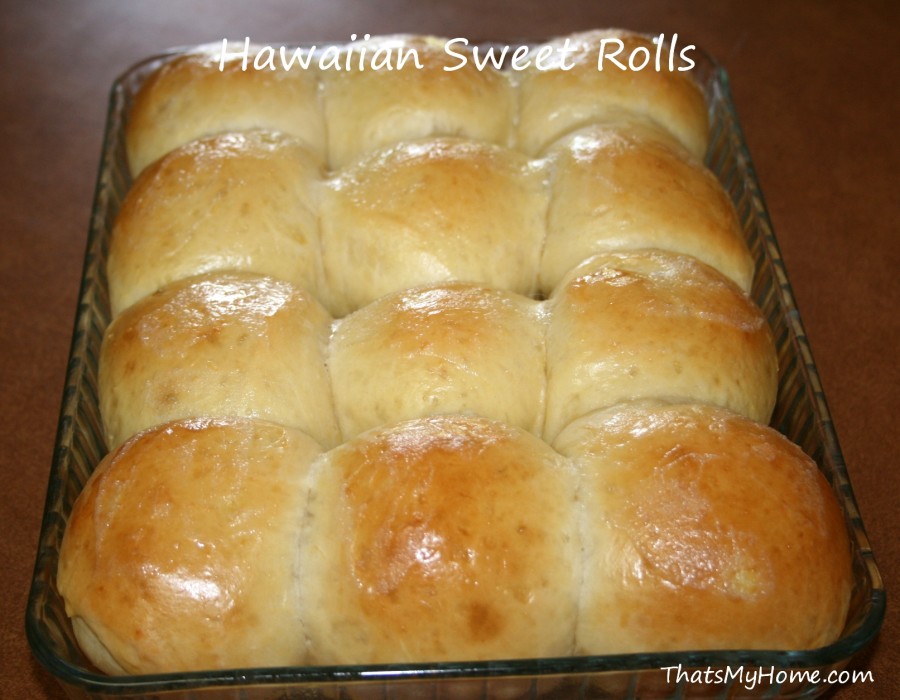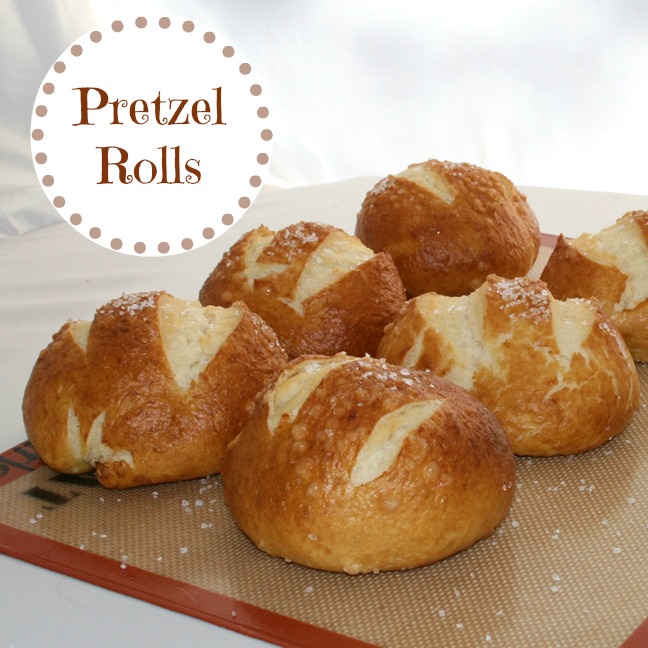 [cft format=0]