Pizza Rolls! Make them with your favorite fillings. Sure to become a family favorite.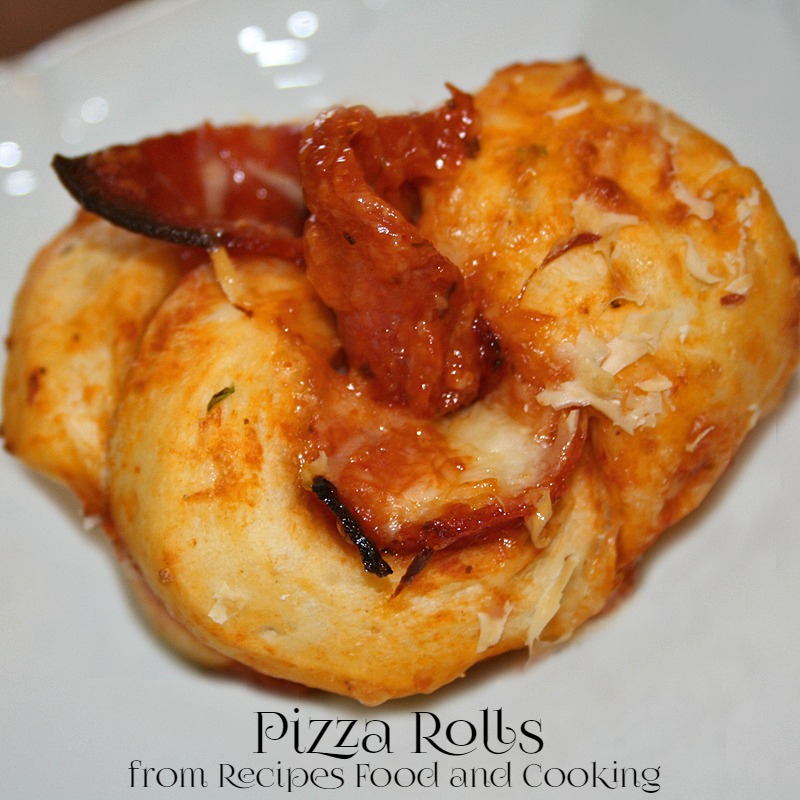 Pizza Rolls
I made these one day for lunch last week. I can see making this recipe for pizza muffins again and again, it would make a perfect appetizer made in mini muffin tins. Just be prepared to make lots of them cause I can see people just standing by that bowl popping them in their mouths.
I only used pepperoni and green onions in mine. We grew up eating green onions on pizza. I can remember as a child on the rare occasions we would go out to eat that it was usually for pizza. We had a fabulous place called Rocco's where the owner would stand there and toss the pizza dough behind a glass wall. I can remember thinking how cool it was. One of Rocco's available toppings was green onions and to this day I still use it on pizza. Yum!
I wouldn't pick more than 2 – 3 fillings at a time for these muffins and I would chop the vegetables pretty small just to help when you roll the dough. It also rolls much easier and tighter if you let the dough rest for 10 minutes.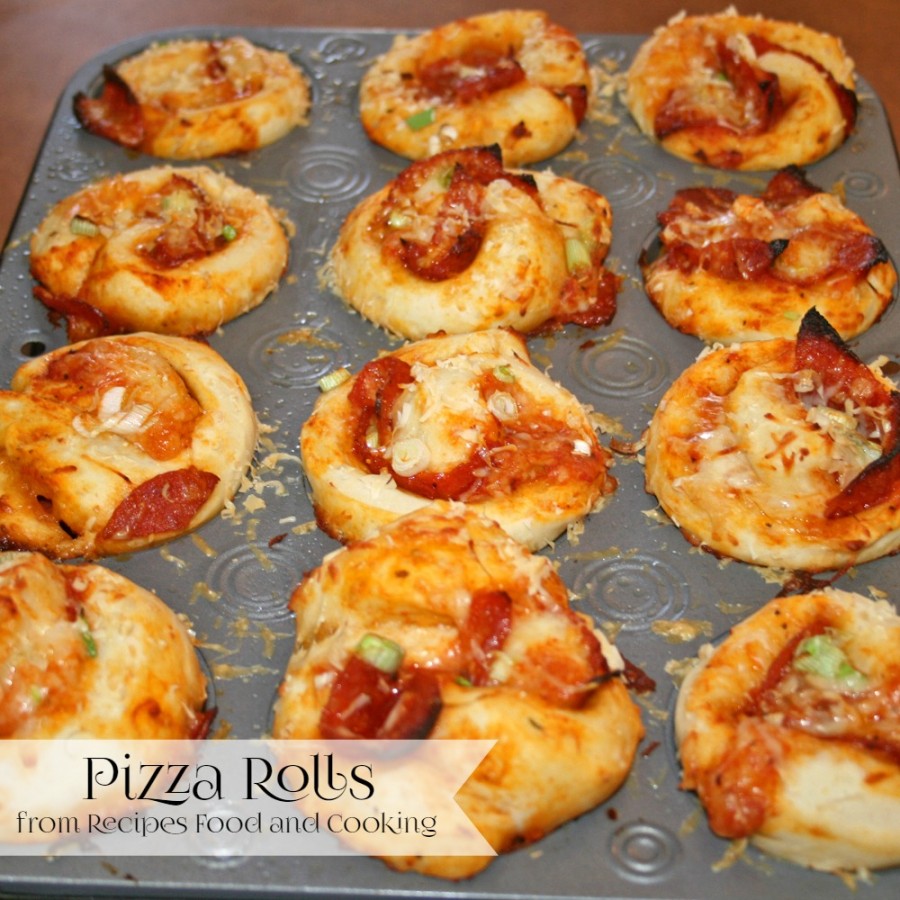 Yummy Pizza Rolls!
Prep time:
Cook time:
Total time:
Pizza Rolls! Make them with your favorite fillings.
Ingredients
1 1/2 cups warm water
1 tablespoon sugar
1 tablespoon yeast
1/2 teaspoon salt
3-4 1/2 cups flour
Filling
pizza sauce
pepperoni
3 green onions
8 ozs. mozzarella cheese
Instructions
In a bowl combine water, sugar and yeast.
Add half your flour and mix well. Add salt. Stir. Gradually add more flour until dough pulls away from edges of the bowl when mixing and isn't sticky.
Place dough in a lightly greased bowl, cover and let rise for 45 minutes or until double in size.
Prepare your pizza ingredients. I used pepperoni, green onions and pizza sauce.
Divide the dough into 2 pieces. Take one portion of the dough and roll out on a lightly greased or floured surface. Roll dough into a long skinny rectangle as you would for cinnamon rolls.
Once your dough is rolled, you can begin layering your pizza ingredients starting with the sauce. Spread sauce over the dough leaving the very edge of one of the long sides of the rectangle free of sauce so it will seal when rolled up. Layer meat, cheese and any other pizza toppings you'd like.
After all your pizza toppings have been added, begin rolling up the dough starting at the long side of the rectangle where the sauce is all the way to the edge - you want to leave that sauce free edge to be rolled up last. Roll all the way up and then pinch the edges to seal. Cut dough into 12 pieces.
Place rolls in a greased muffin tins Cover and allow to rise 30 minutes or until doubled in size. Bake in the oven at 350 for 25 - 30 minutes or until golden brown.
/2 of the dough makes 12 yummy pizza muffins.
Source: Modified from simpleasthatblog.com
Pizza, Pizza! Make Overnight Pizza Dough