Crepes filled with eggs and spinach and topped with a delicious cream sauce.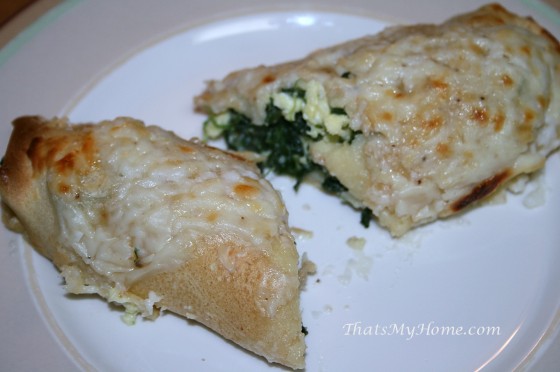 Spinach Egg Crepes
Here is a dish that is perfect for brunch, it can be made ahead and popped in the oven the morning you need them. Add another 15 minutes of baking time and cover with foil for the first 20 minutes.
One of the things I like about crepes is that they can be made ahead also and kept in the freezer until you need them. You can also buy them already prepared if you are short on time.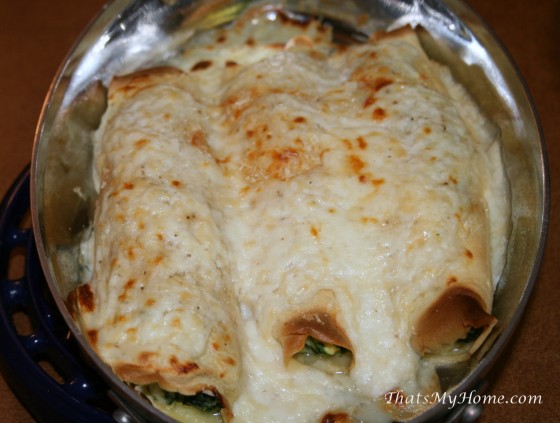 Spinach Egg Crepes
Prep time:
Cook time:
Total time:
Crepes filled with eggs and spinach and topped with a delicious cream sauce.
Ingredients
Crepes
2 large eggs
3/4 cup milk
1/2 cup water
1 cup flour
3 tablespoons melted butter
Butter, for coating the pan
Filling
4 eggs
3 tablespoons water
1 package frozen spinach
3 green onions
3/4 cup cream sauce (recipe follows)
1/2 cup parmesan cheese plus another 1/2 cup for topping the crepes
salt and pepper
Cream Sauce
4 tablespoons butter
3 tablespoons flour
2 cups milk
salt and pepper
Instructions
In a blender, combine all of the ingredients and pulse for 10 seconds. Place the crepe batter in the refrigerator for 1 hour. This allows the bubbles to subside so the crepes will be less likely to tear during cooking. The batter will keep for up to 48 hours.
Heat a small non-stick pan. Add butter to coat. Pour 1 ounce of batter into the center of the pan and swirl to spread evenly. Cook for 30 seconds and flip. Cook for another 10 seconds and remove to the cutting board. Lay them out flat so they can cool.
Continue until all batter is gone. After they have cooled you can stack them and store in sealable plastic bags in the refrigerator for several days or in the freezer for up to two months. When using frozen crepes, thaw on a rack before gently peeling apart.
Yield: 17 to 22 crepes (you only need half of these for the recipe, so you can freeze the rest)
Eggs
Scramble eggs with the water. Cook until almost scrambled, they will finish cooking in the oven.
Squeeze the water from the spinach and then break it up into a bowl. Add cream sauce, onions, salt, pepper and cheese. Stir until mixed. Gently fold in scrambled eggs.
Cream Sauce
Melt butter in a saucepan. Stir in butter until incorporated. Whisk in milk. Add salt and pepper. Stir until mixture is thickened.
To assemble
Put about 1/3 of the spinach mixture in the center of the crepe. Spread it out down the center. Roll crepe gently and place seam side down in a baking dish. Repeat until spinach mixture is used.
Top with remaining cream sauce. Sprinkle an additional 1/2 cup of parmesan cheese over the top.
Bake at 350° for 25 - 30 minutes or until bubbly and top is browned.
Crepes Source: Alton Brown
Notes
There should be extra crepes. They can be frozen.
Maybe you'd like to try our?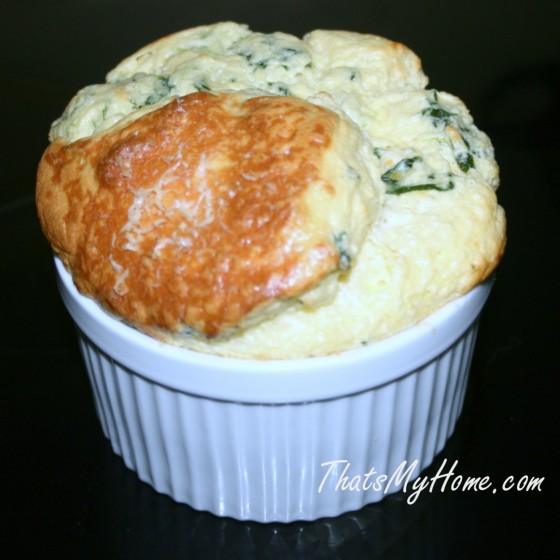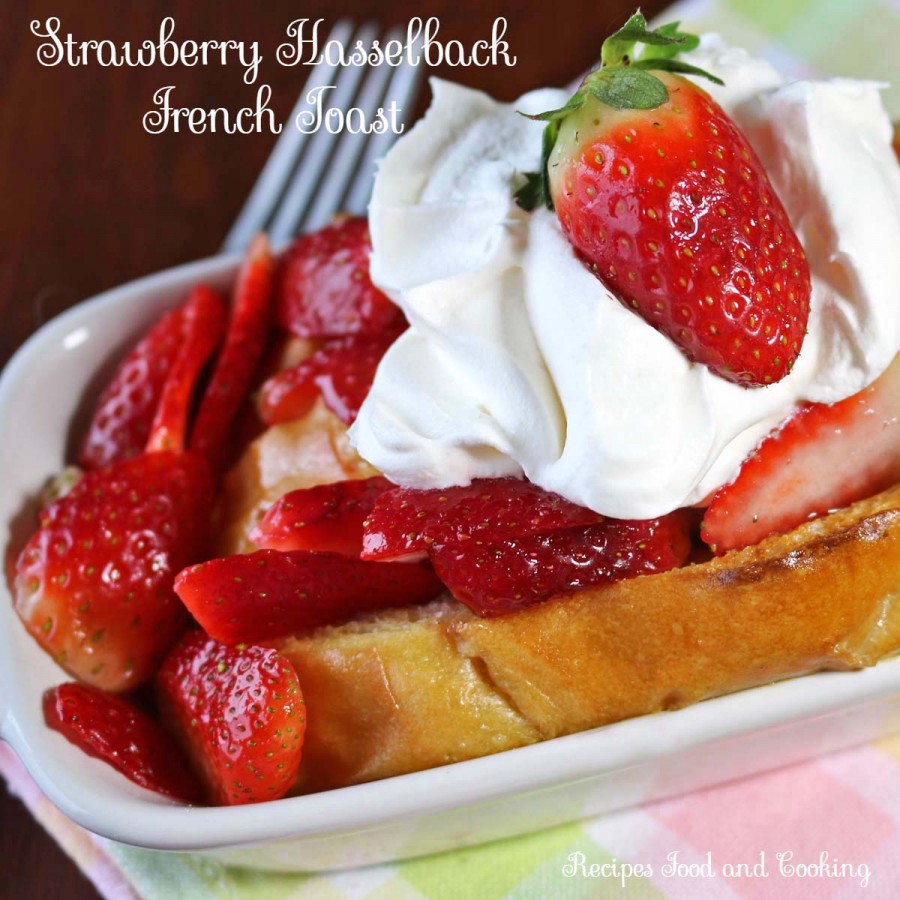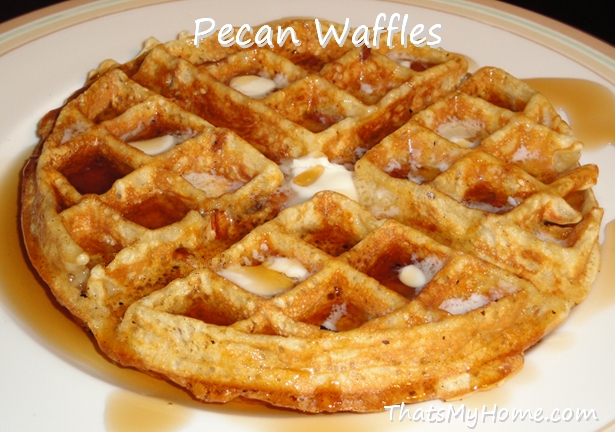 Enjoy!