Biscoff Oatmeal Cookies are made with a Biscoff cookie butter.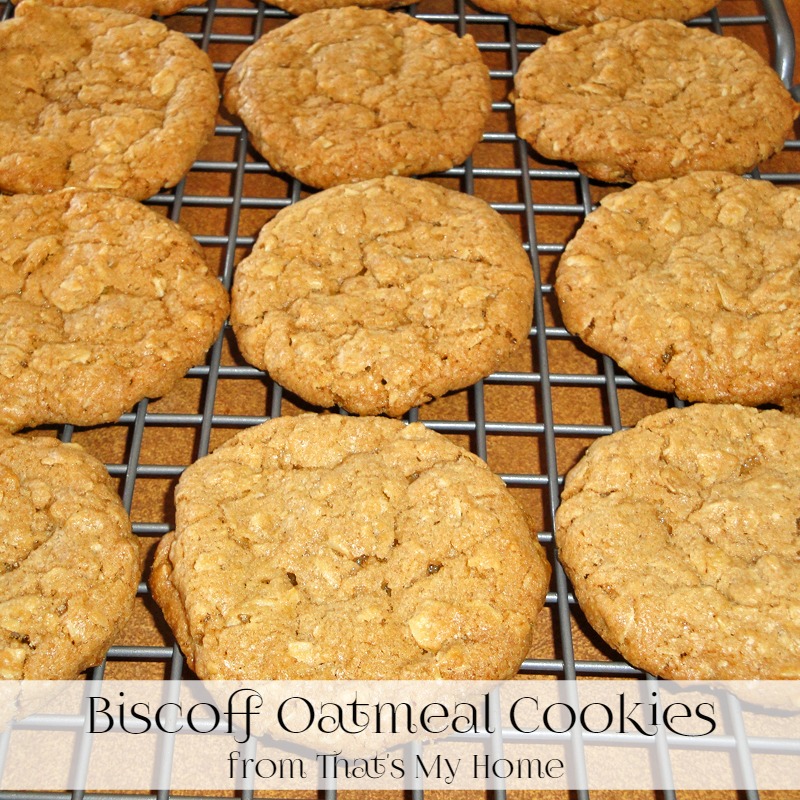 Biscoff Oatmeal Cookies
I have always thought that one of the best things about flying with Delta is those little Biscoff cookies they serve as snacks. Well now I can make my own Biscoff cookies because a spread made with the cookies is now available. It looks like a peanut butter but there are no nuts in it. You can find it where the peanut butter is in the grocery store.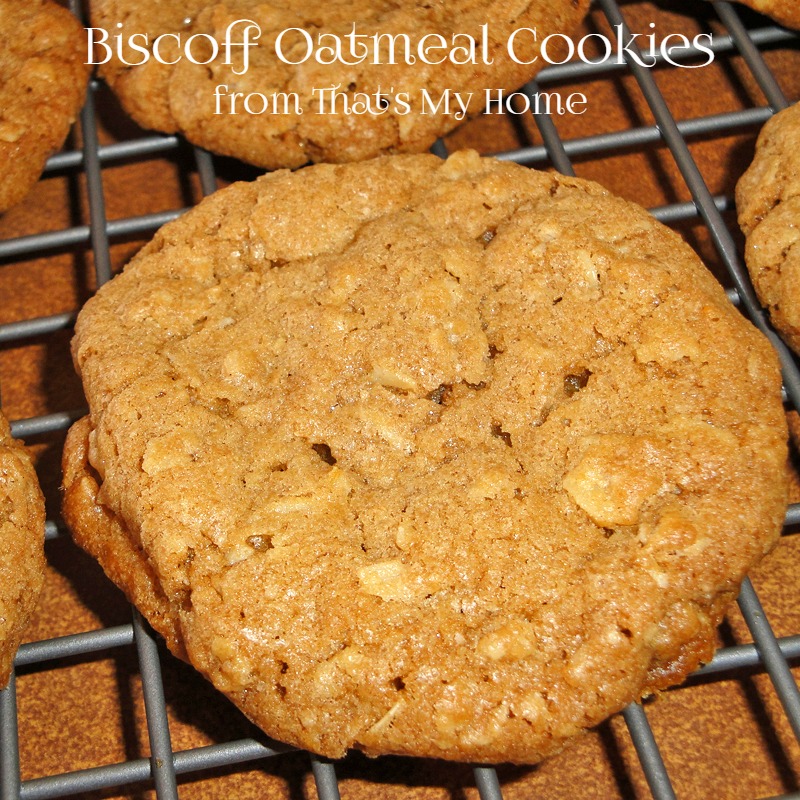 Biscoff Oatmeal Cookies
Prep time:
Cook time:
Total time:
Cookies made with Biscoff, so good!
Ingredients
1 1/2 cups old fashioned oats
1/2 cup all-purpose flour, plus 2 tablespoons of flour
1/2 teaspoon baking soda
1 teaspoon ground cinnamon
1/8 teaspoon salt
1/2 cup butter, at room temperature
1/2 cup Biscoff Spread
1/2 cup granulated sugar
1/2 cup light brown sugar
1 large egg
1/2 teaspoon vanilla extract
Instructions
Preheat the oven to 350 degrees F. Spray cookie sheet.
In a medium bowl, whisk together the oats, flour, baking soda, cinnamon, and salt. Set aside.
Add the butter, Biscoff spread, sugar, and brown sugar to a mixer bowl. Beat on medium speed until smooth and creamy. Add the egg and vanilla extra and mix to combine.
Reduce the mixer speed to low and slowly add the dry ingredients, beating only until blended.
Form the cookie dough into rounded tablespoons and place them 2 inches apart on the baking sheet. Bake for 8 to 10 minutes.
Maybe you'd like some
No Bake Biscoff Cookies
?