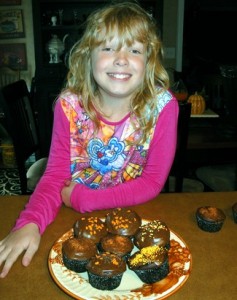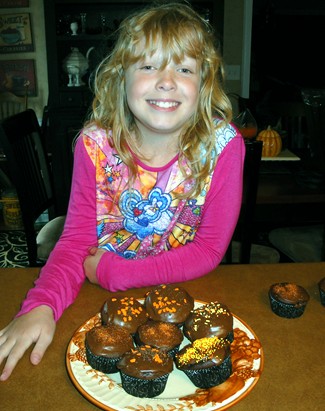 I have Tori this week and yesterday we baked cupcakes, something she really likes to do. I really think she likes eating them better… We used a box cake mix for simplicity's sake and made homemade frosting with sprinkles of course. Today we're off to the pumpkin farm and going on a hayride to get a pumpkin. Love this time of year!
Fudge Frosting
Prep time:
Cook time:
Total time:
Ingredients
4 T. Cocoa
8 T. Sugar
½ C. Margarine
¼ C. Milk
Pinch salt
1 t. vanilla
2 – 3 C. confectioners' sugar
Instructions
Put all ingredients in a saucepan. Stir frequently and bring to a boil. Boil for 1 minute and remove from heat. Let cool completely.
Add 1 t. vanilla.
Stir in confectioners' sugar until it reaches a frosting consistency.