Pumpkin Fudge is made with canned pumpkin and filled with walnuts.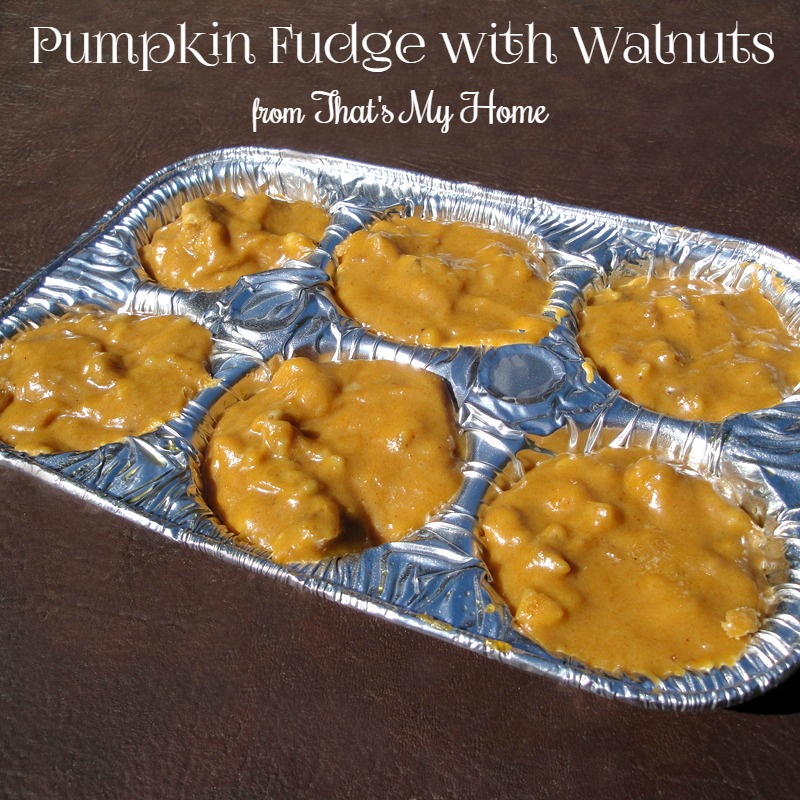 I make this fudge every fall, I absolutely love it. Roast the walnuts for a totally different taste.
Some tips for making fudge are:
Don't make fudge on a rainy day.
Use a heavy pan with straight sides.
Use a candy thermometer.
Don't stir the fudge while it is coming up to temperature. Wash the sides of the pan down with a little water and a pastry brush.
After you take the fudge off of the heat and add the butter, let it cool undisturbed until it reaches 110 degrees. Both of these last 2 steps helps to keep sugar crystals from forming which can give you grainy fudge.
If you call yourself fudge challenged look for fudge recipes that have marshmallow cream in it, they are less likely to have problems.