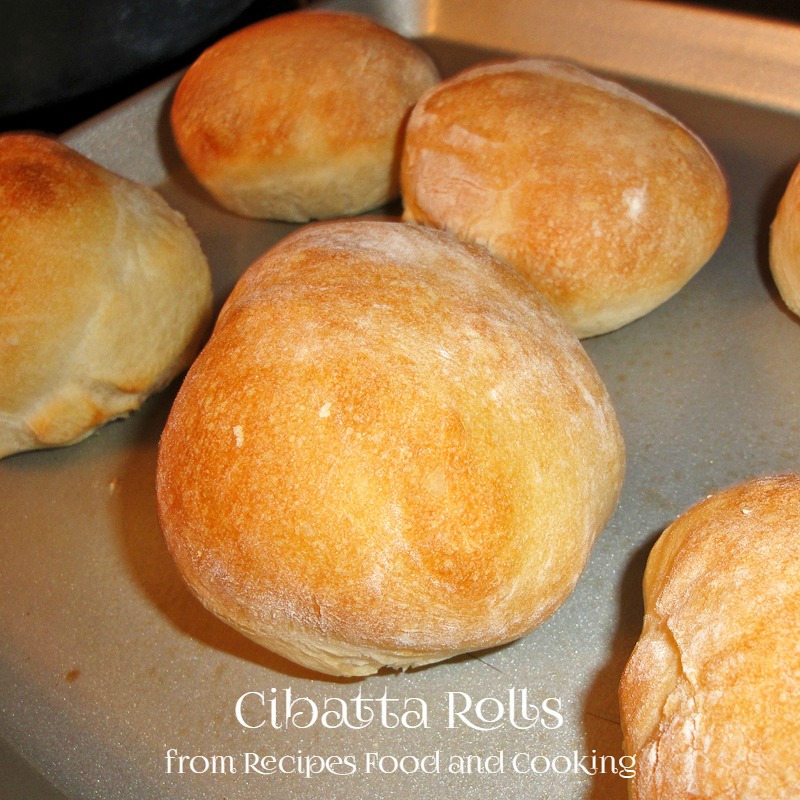 Cibatta Rolls
Cibatta Rolls
Prep time:
Cook time:
Total time:
Ingredients
Sponge
1 cup all-purpose flour
1/8 tsp instant yeast
1/2 cup water, room temperature
Dough
2 cups all-purpose flour, plus extra for work surface
1/2 tsp instant yeast
1 1/2 tsp table salt
3/4 cup water, room temperature
1/4 cup milk, room temperature
Instructions
In a medium bowl, mix the ingredients of the sponge together for one minute with a wooden spoon. Tightly cover with plastic wrap. Let stand for at least eight hours and up to twenty-four hours.
For the dough, mix together sponge and dough ingredients in a mixer with the paddle attachment. Mix on low speed for about a minute or until a shaggy dough forms. Mix on low-medium speed until dough becomes uniform and forms a ball on the paddle and pulls away from the sides of the bowl. this will take about four to six minutes. Change to the dough hook and continue to mix on medium speed until dough is shiny and smooth. Put bowl in a large bowl and tightly cover with plastic wrap. Allow dough to rise to twice the original size at room temperature, about an hour.
With a spatula, fold one corner of dough toward the middle, turn bowl 90 degrees, turn dough and repeat until this has been done eight times. Cover with plastic wrap and allow to rise for thirty minutes. Repeat this procedure and let dough rise to double its size, about thirty minutes.
Preheat oven to 450 degrees F and adjust rack to bottom. Make sure oven has been allowed to heat for at least thirty minutes before baking. Cut two 12x6in pieces of parchment paper and dust with flour.
Transfer dough to a liberally floured countered, being careful to not completely deflate the dough. Divide dough into eight pieces with bench scraper, or knife. Roll into a ball shape and place on pan. Bake until crust is a deep golden brown and a thermometer inserted into the center of the loaf reads 210 degrees. This should take about 16 - 18 minutes. Place rolls on a wire rack and allow to cool.
Maybe you'd like to try?