Lightened Up Snickers and Apple Salad
I've seen the apple and snickers salad around for years. I even featured it years ago in a newsletter. I decided to see if I could make it a little more diabetic friendly so I used sugar free cool whip and sugar free pudding to make the dressing and omitted the caramel you usually see on top for a few Heath toffee chips. It is delicious!
I leave the skins on the apple for 2 reasons, one they are good for you and two they add color to the salad. If you're buying apples to make this salad I'd pick out at least 2 kinds of apples. The galas are a soft apple and sweet while the other apples were varying levels of crispiness and sweetness. Granny Smiths would be good in this also.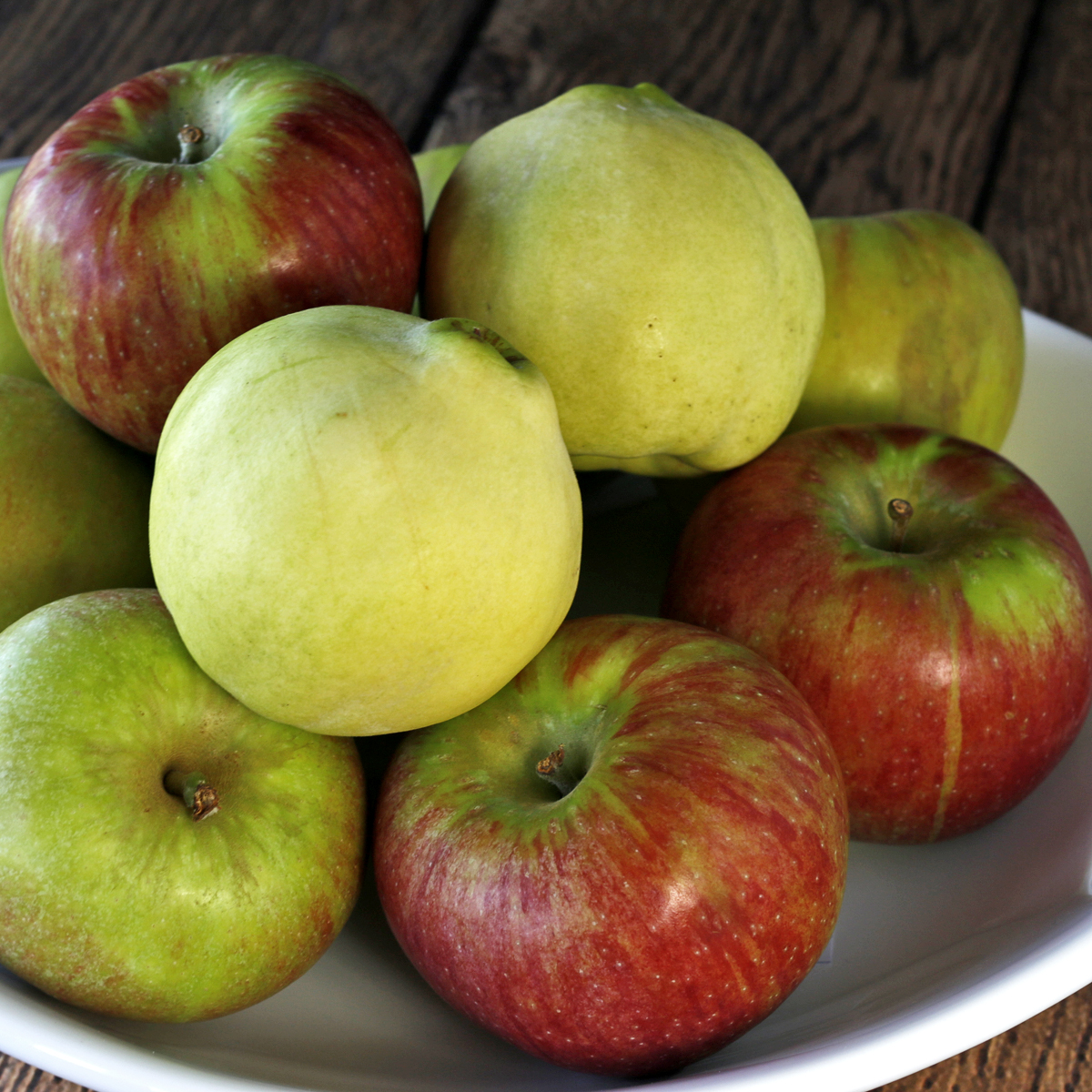 I was lucky because Frieda's sent me a bunch of organic apples and I still had a few. I used some Galla's I had also. I got some Cox's Orange, Cortlands and Ribston Pippins. Those are some quinces on the top of the apples. I made the best Membrillo with it. It is a fruit paste that is served with cheese as an appetizer, so yummy! Go over and take a look because you need to be making this for those holiday cheese trays.
I just love apples in the fall! I sure wish apples grew in Florida, I'd sure love to go to a cider mill this weekend.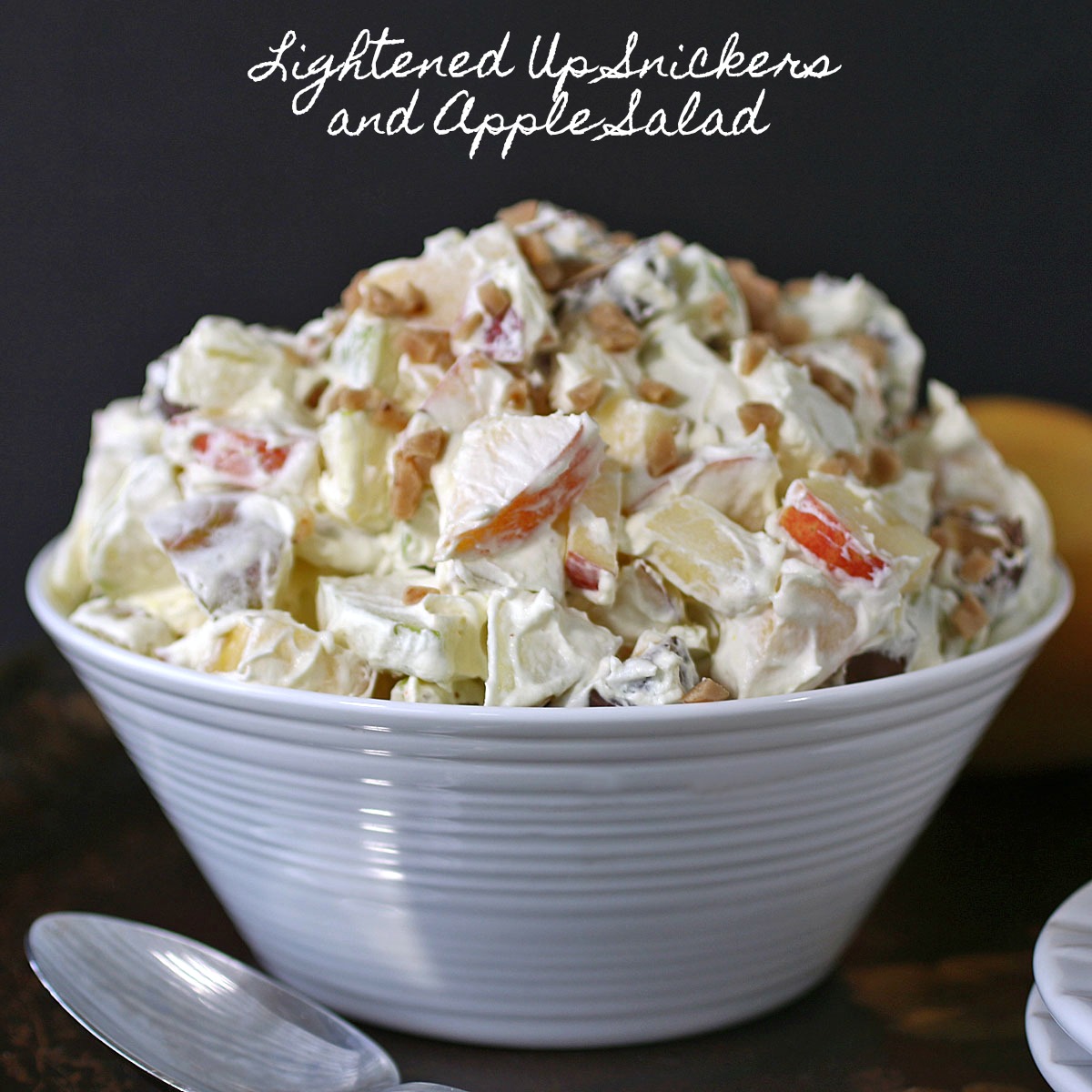 Lightened Up Snickers and Apple Salad
Author:
Mary Ellen @ Recipes Food and Cooking
Recipe type:
Salads, Diabetic, Reduced Sugar
Prep time:
Cook time:
Total time:
Apples and snickers in a sugar free vanilla cool whip dressing.
Ingredients
1/2 tub sugar free cool whip
1/2 package vanilla instant sugar free pudding
5 - 6 apples
6 fun size snickers
3 - 4 tablespoons Heath toffee chips
Instructions
Put half of the cool whip and half of the pudding in a mixing bowl. Stir until combined. Let it set while you prepare the apples.
Cut the apples into quarters. (I left the skins on) Remove the core. Dice into bite size pieces right into the cool whip.
Unwrap the Snickers. Cut each one into about 6 pieces. Add to the apples. Stir until the apples are coated.
Put the salad in a serving bowl. Cover and refrigerate until ready to serve. Sprinkle on the toffee chips right before serving.
 Maybe you'd like to try?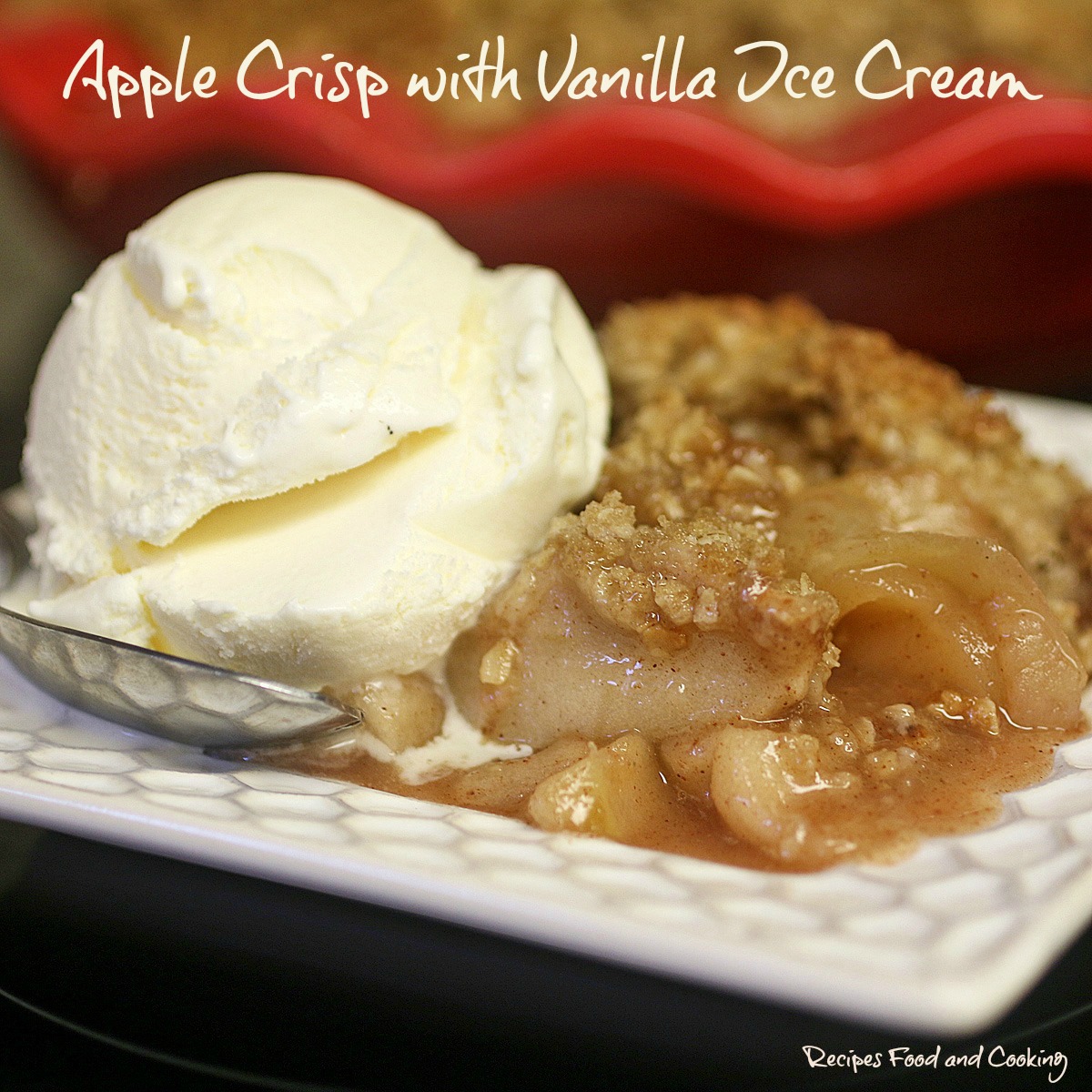 Apple Gingersnap Refrigerator Dessert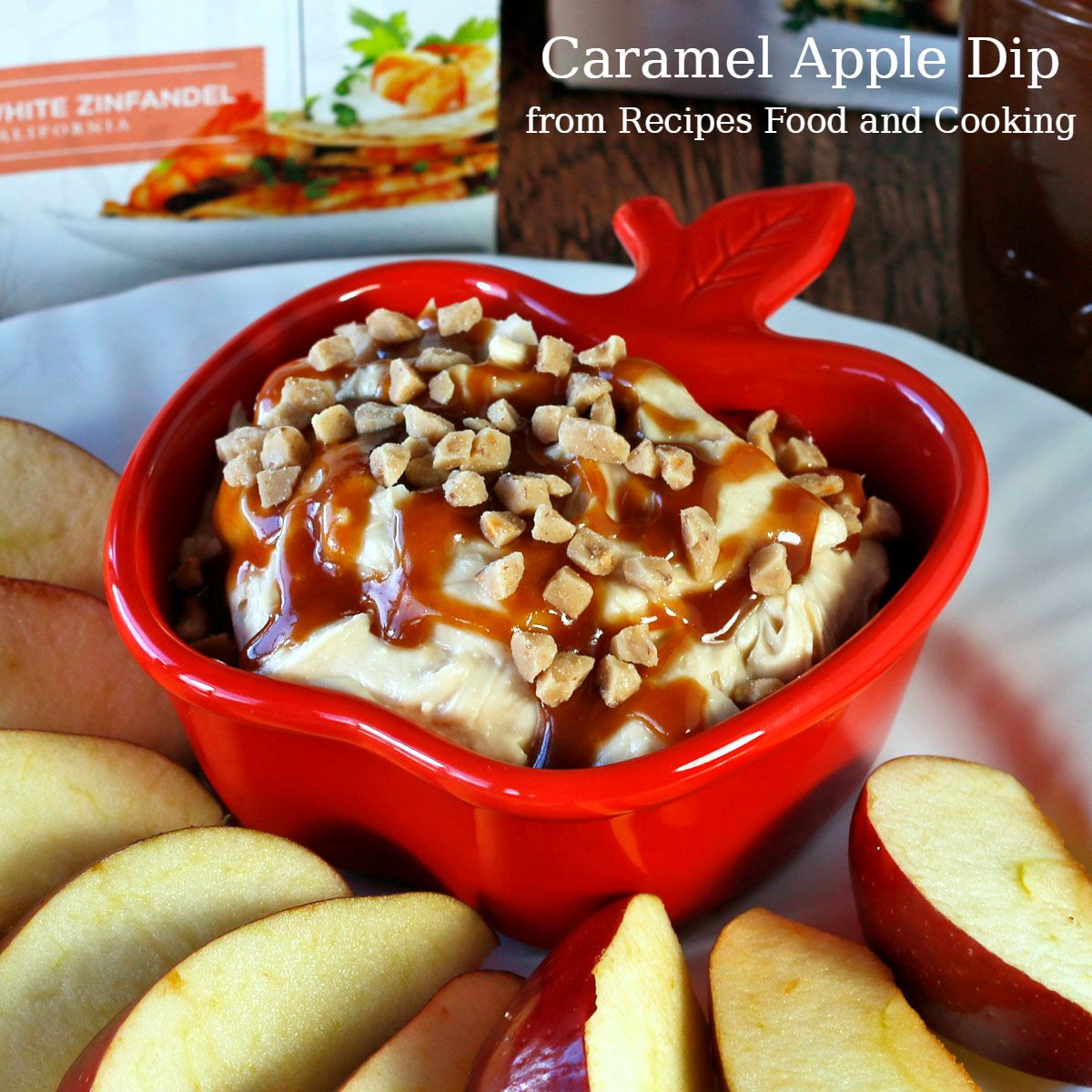 Pin It!