Peanut Butter and Banana Dog Treats
Meet Lola! She is my 10 year old part Yorkie and part Shiz Tzu. She loves her treats and these Woofies are no exception. Woofies are Peanut Butter and Banana Dog Treats made with real bananas and peanut butter. These make a soft dog biscuit that easily breaks in half. She has always had food allergies and the first year of her life she didn't even know she was a dog I don't think. She had to fed with a fork or she wouldn't eat. I tried every food at the vets and I finally ended up making it for her. I'd make it and freeze it in muffin cups and at first it worked. Then she decided she would only eat it if it had been made that day. I got her sister about this time and finally she started eating (without a fork) but only so Chloe wouldn't get it.
Chloe was so little when she was born she fit in a coffee cup at 6 weeks of age and had to eat often. Boy did she love to eat. The only thing these 2 had in common was they came from the same parents and they both loved vegetables. Salad had to be one of their favorites but they both ate about any kind of vegetable and even fruit. Between the 2 of them I started making their dog treats and have for years. I'll be sharing a few of those over the next few weeks.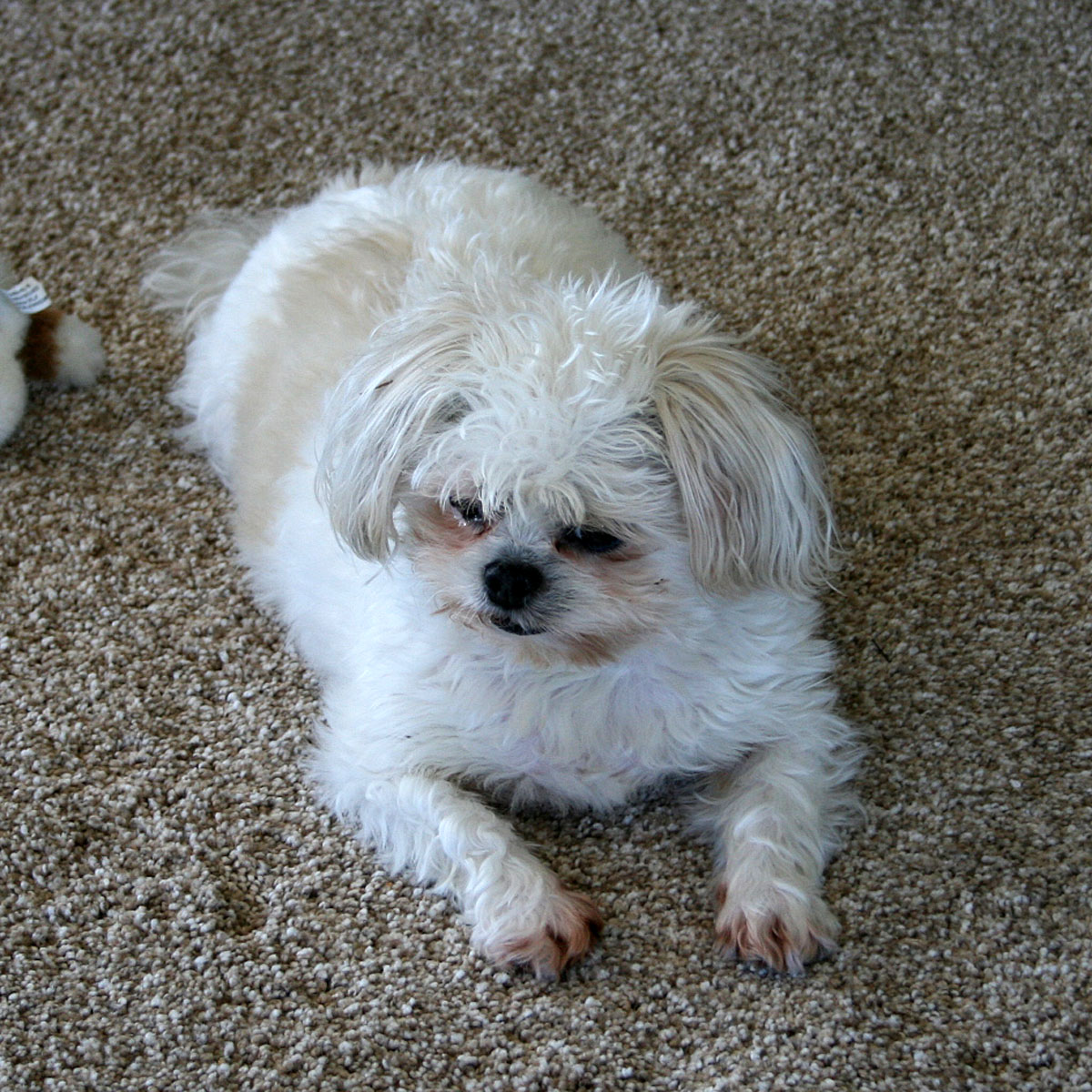 Sadly I lost Chloe this year to congestive heart failure. She was one of the happiest little dogs you could ever meet. I never even realized dogs could get this and she didn't show any symptoms until about 8 hours before I lost her. These treats were one of her favorites.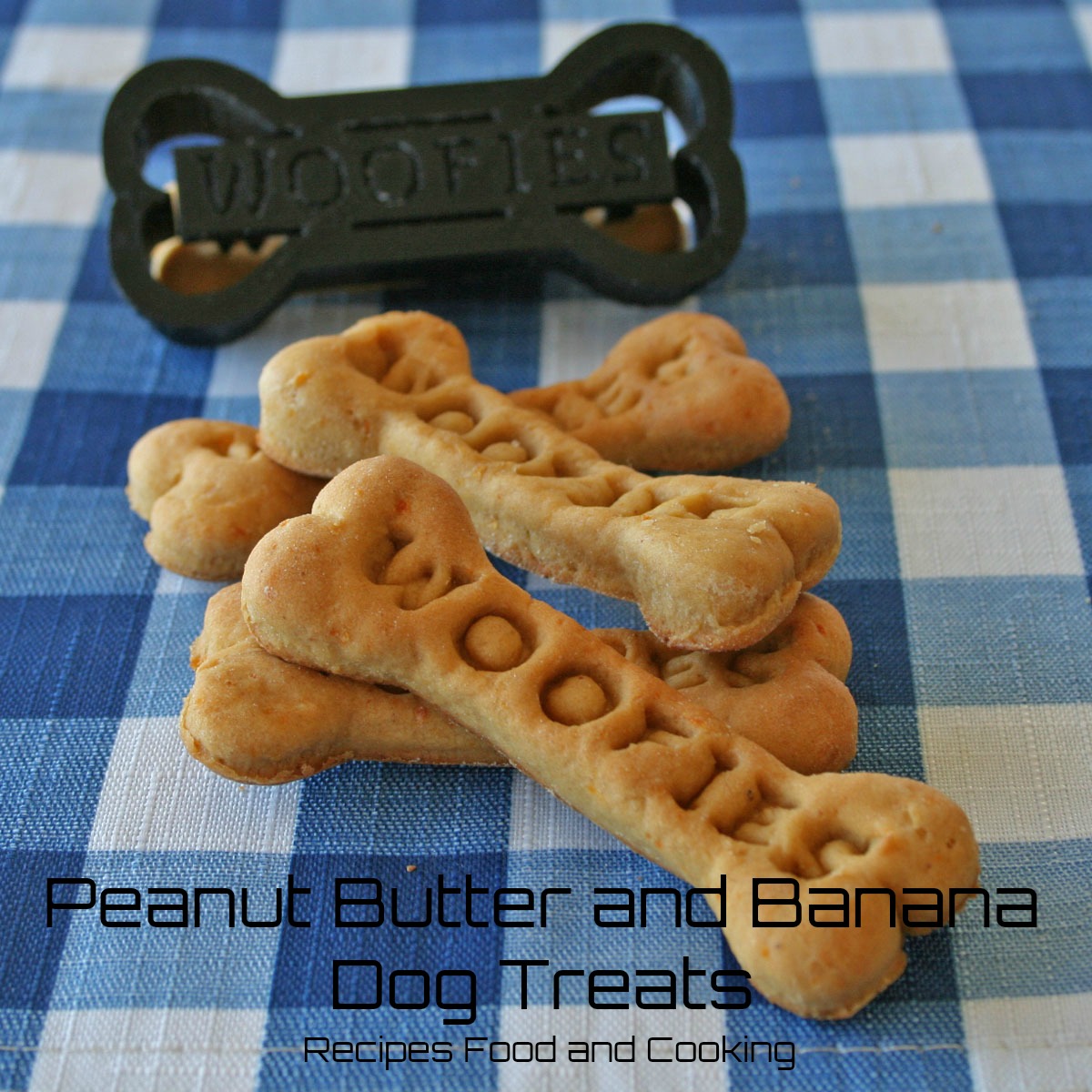 Peanut Butter and Banana Dog Treats
Prep time:
Cook time:
Total time:
Peanut Butter and Banana Dog Treats made with real bananas and peanut butter.
Ingredients
1 ripe banana
1/4 cup peanut butter
2 tablespoons dried milk powder
2 cups flour
little additional flour for rolling out
Instructions
Mash the banana in your mixer bowl or food processor. Add the peanut butter and milk powder. Add the flour and mix until thoroughly incorporated. Dough should be stiff, if not add a little additional flour until it is. (Flour amount is going to depend on size of banana used, mine was almost a cup of mashed banana)
Sprinkle flour on counter. Roll out dough until a 1/4 inch thick. Cut out with a cookie cutter and place on a greased cookie sheet.
Bake for 20 minutes at 350 degrees. You can bake a little longer if desired. My biscuits stayed soft with this baking time.
You can find many more dog and cat recipes over at my other site,
That's My Home
.
Pin It!